News
May 26th, 2018
2018 British Open Speedgolf Championships announced
Plus the Inaugural British Speedgolf Pairs Championship
Words: GolfPunk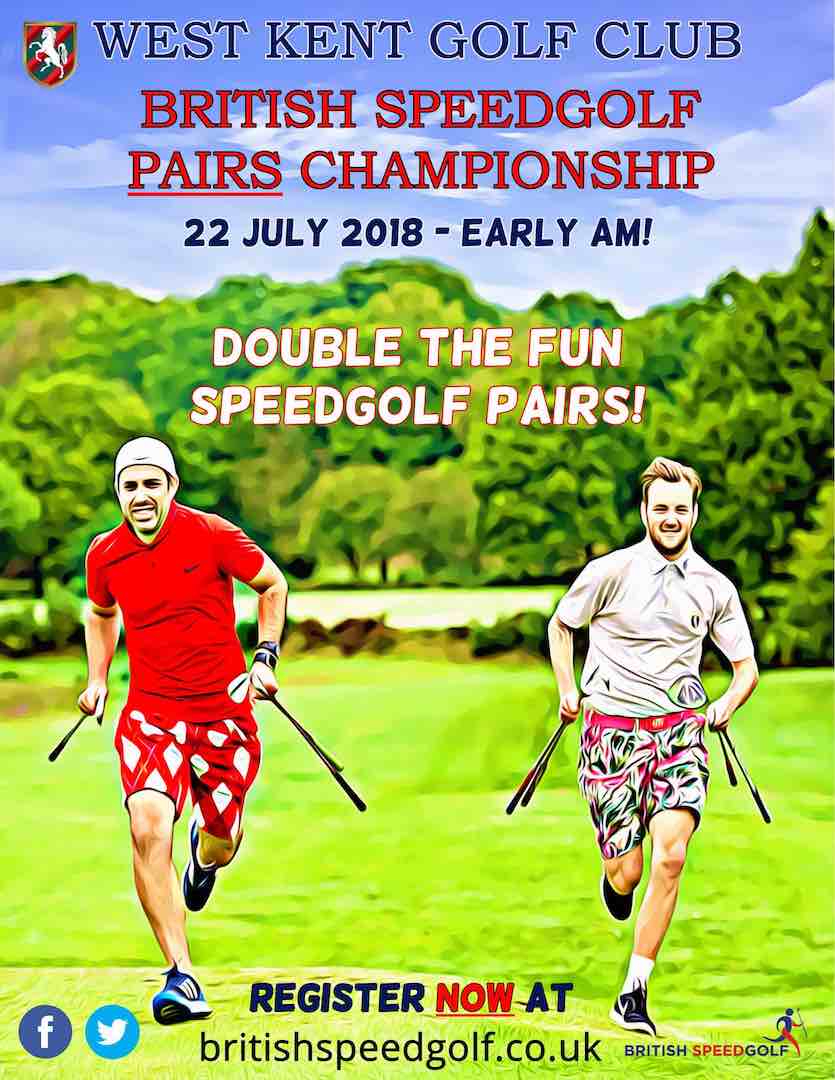 The British Open Speedgolf Championships will take place on Sunday 9 September, returning to the superb Piltdown Golf Club, East Sussex just 20 miles from London Gatwick.
Speedgolf unites two of the largest athletic communities in the world, Golf and Running! It also satisfies a myriad of today's modern challenges to a healthy and active lifestyle. Speedgolf addresses pace of play head on, with this more athletic golf format and attracts those who seek a fresh fitness challenge. Whilst it is more physically demanding than the traditional golf game, providing a good work out, it is also a lot of fun.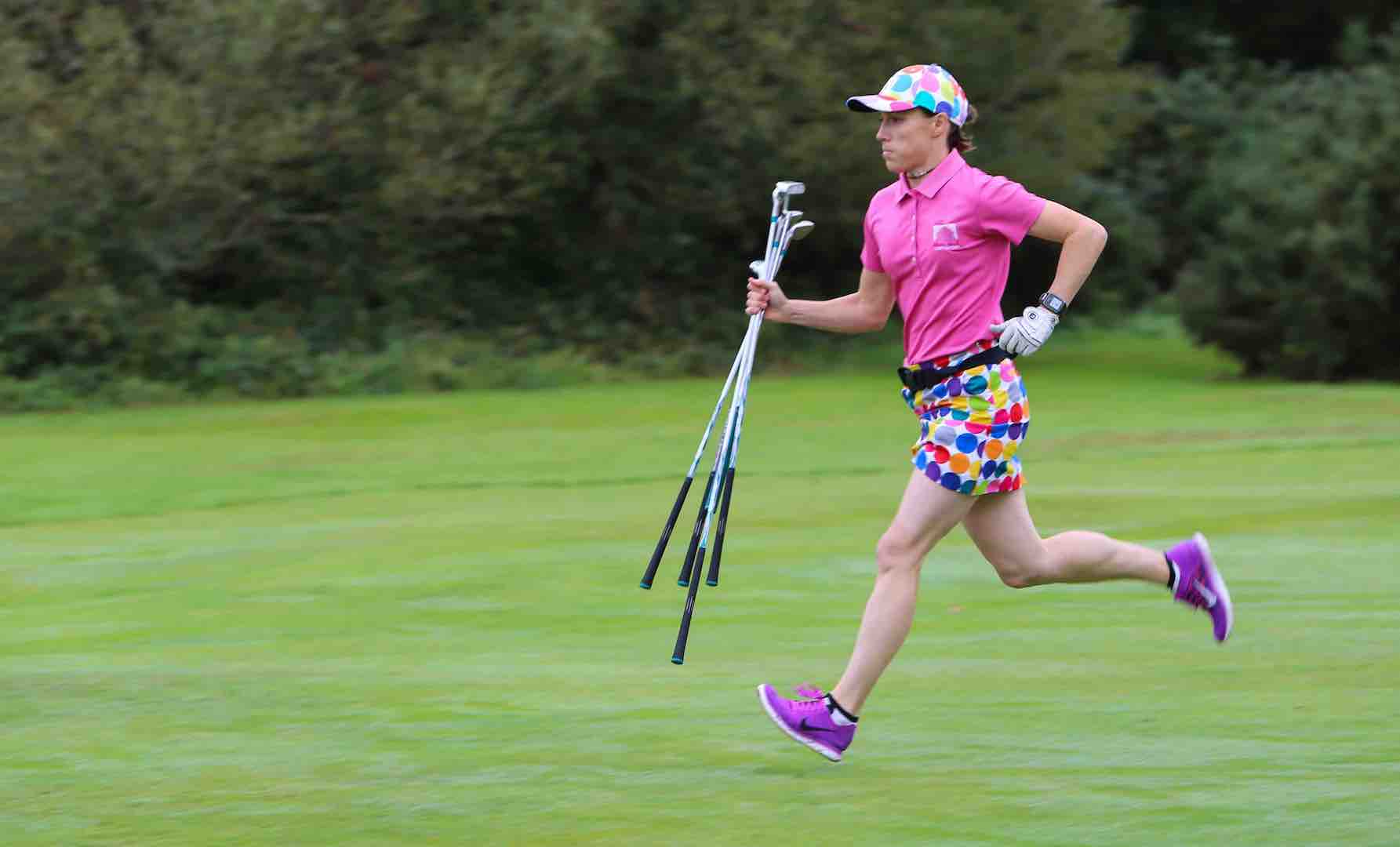 New for 2018 the stunning West Kent Golf Club will host the Inaugural British Speedgolf Pairs Championship on Sunday 22 July. Speedgolf Pairs is an exciting new format that adds a social dimension to the sport. Using a simple alternate shot format, team work is essential. The Tournament will embody the essence of Speedgolf; an early tournament start will see Speedgolf Pairs complete 18 holes in time for breakfast! The Speedgolf Pairs tournament will also be gender neutral; men, women or mixed gender pairs, ideal for those new to Speedgolf.
Colleen Bond, Club Secretary of West Kent Golf Club explains "We were very pleased to host a UK Speedgolf tournament in 2017, and West Kent Golf Club is very excited to host the first UK Speedgolf Pairs tournament in 2018."
Pam Painter Co-Founder of British Speedgolf "Speedgolf Pairs brings a thrilling new social dynamic to the sport"
Many are finding that Speedgolf has enhanced their golf performance, mainly due to the fluidity of the sport which eliminates time consuming practice swings and other rituals, particularly those with a tendency to over think their game. As the demand for Speedgolf grows in the UK, British Speedgolf are now looking for more 'Speedgolf Friendly' clubs who are activity looking to welcome players interested in accelerating their game. For more details about Speedgolf and how to register to compete at this year's Championship events visit britishspeedgolf.co.uk Registration is now open and with a limited field don't delay securing your place.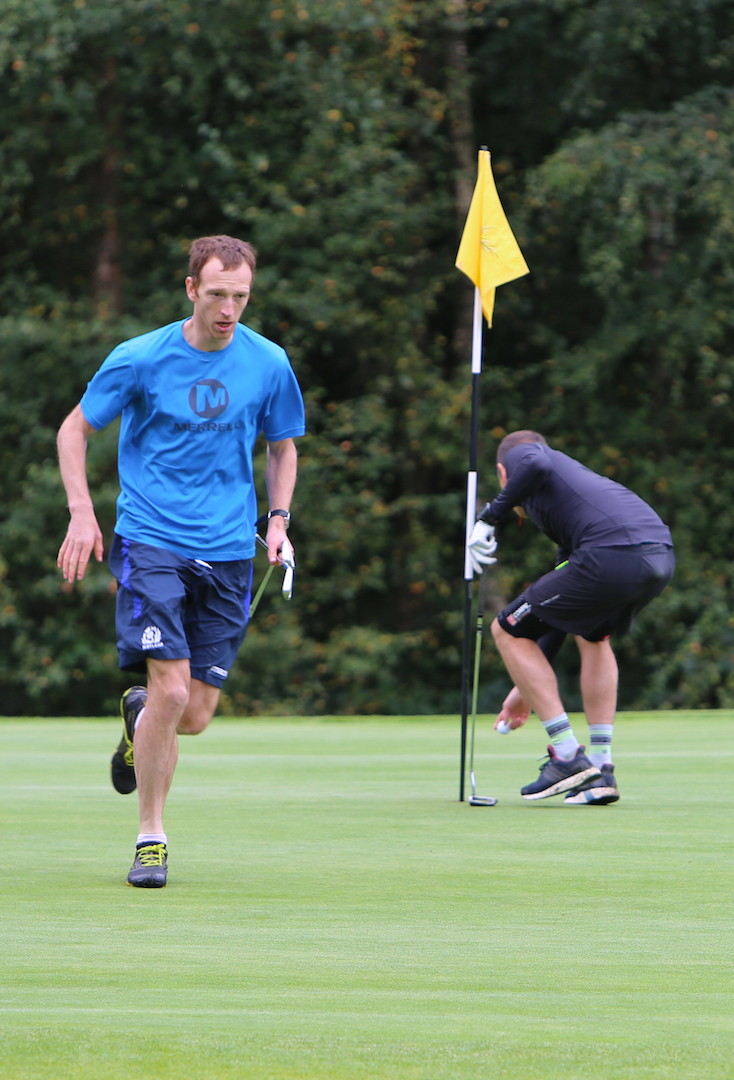 You might also like:
GolfPunk Magazine Issue 2: Read FREE here!! WIN an amazing golf break at the legendary Kulm Hotel in St.Moritz PLUS a 4-Ball at top European course Monte Rei.