News
Feb 1st, 2019
Golf in Abu Dhabi Produces a January to Remember
With excellent tournaments
Words: GolfPunk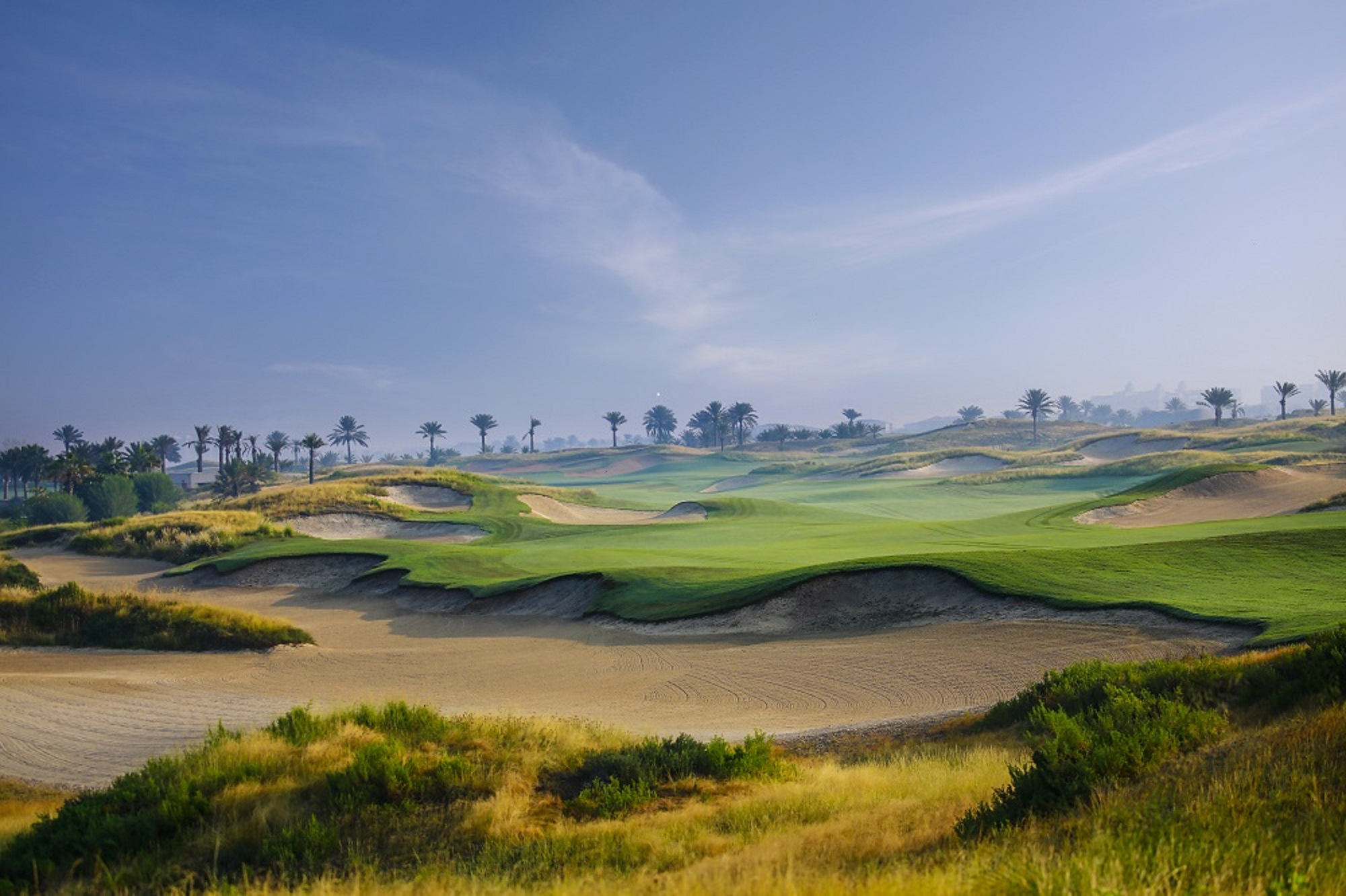 Abu Dhabi was once again at the centre of the golfing world this January; as all eyes turned to the Middle East to watch some of the top golfers in the world descend onto some of the best-conditioned courses on the circuit.
To start the year, the Ladies European Tour came to Saadiyat Beach Golf Club for the Fatima Bint Mubarak Ladies Open from 10-12 January. The Pro-Am format of the event added a new dimension to the tournament and with it being a great success, has paved the way for similar tournaments of this ilk to continue in the future. Charley Hull came out on top after shooting a final round of 69 to win by one shot. Hull received the iconic gazelle trophy from the golf course designer, Gary Player, whom she thanked for designing "such a great course."
The day after the Fatima Bint Mubarak Ladies Open finished, Saadiyat Beach Golf Club hosted the Gary Player Invitational, to celebrate the union of golf and giving. Despite taking place just hours after hosting the LET event the course was in amazing condition, with quick and smooth greens on offer to all golfers. Eddie Pepperell's team was able to come out on top as a result of their calculated approach to tackling the strategically designed course at Saadiyat Beach Golf Club.
If these two tournaments were not enough, Abu Dhabi was once again graced with its headline tournament from 16-19 January. Abu Dhabi Golf Club lived up to its name as the 'Home of Champions' once again as it welcomed Europe's elite along with star players like Dustin Johnson, Brooks Koepka and Haitong Li for another thrilling opening to the European Tour's 'Desert Swing' at the Abu Dhabi HSBC Championship, presented by EGA.
Shane Lowry was able to clinch a wire-to-wire win at the National Course, ending his tournament with a score of 18-under par. The course at Abu Dhabi was in pristine condition, which was due to a combined effort from all the greenkeepers. Abu Dhabi Golf Club teamed up with staff from other Troon managed venues including The Grove (England) The Grange Golf Club and Brookwater Golf Club (Australia) alongside an independent relationship which was formed with Wentworth Club (England). These staff worked tirelessly to make the course immaculate, with a peak of 92 staff working on the course at once. Brooks Koepka attested to the immaculate nature of the course, commenting that the course at Abu Dhabi Golf Club "reminds me of a major championship."
Ed Edwards, Group General Manager of Abu Dhabi Golf Club along with its sister club Saadiyat Beach Golf Club, commented: "The three events which have taken place in Abu Dhabi this month have been sensational, and I believe that a special mention has to go out to our staff here at Abu Dhabi Golf Club and Saadiyat Beach Golf Club. Without them these tournaments would not have been possible. The conditions out here are not easy to manage, and yet again they have pulled off an amazing tournament month which has been enjoyed by both players and fans alike."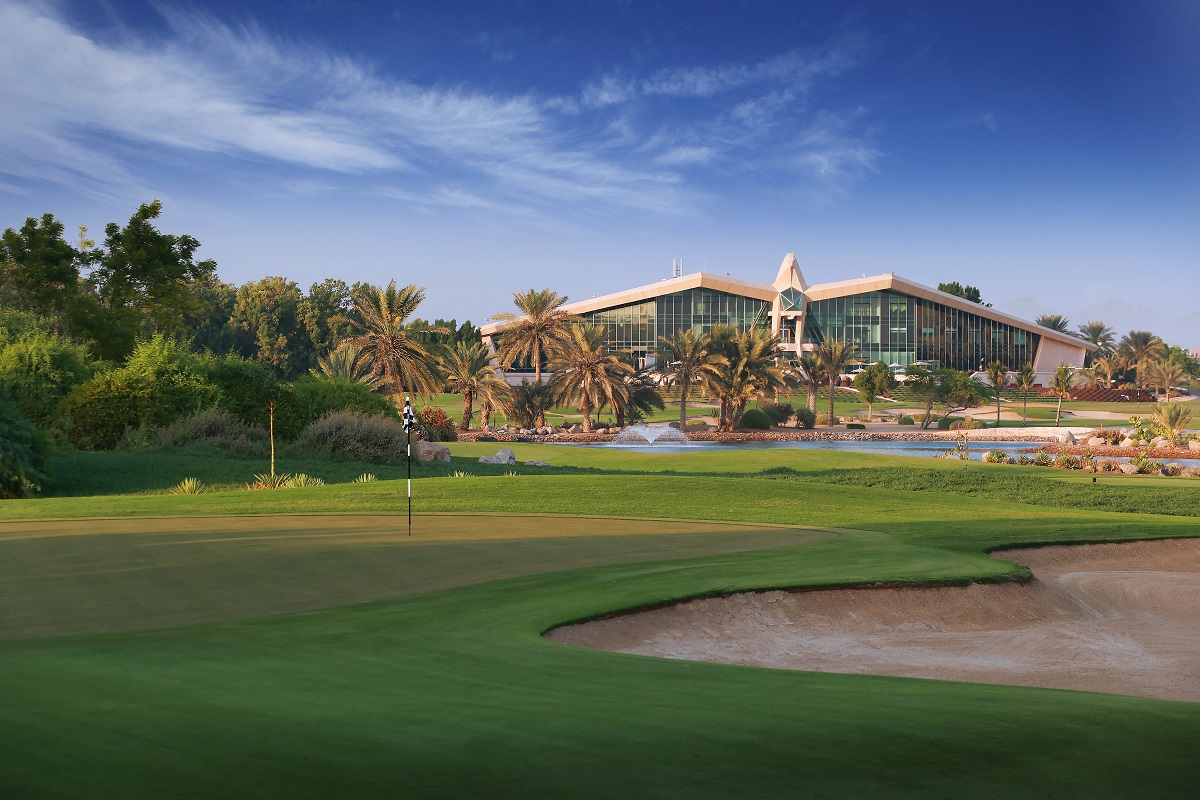 While these events were taking place, an important relationship was being developed in the background, with Etihad Airways renewing its partnership with Abu Dhabi Golf Club and Saadiyat Beach Golf Club for another three years. This relationship reinforces the airline's continued commitment to golf in the nation's capital as well as its determination to develop Abu Dhabi as a tourist destination for golfers and non-golfers alike. With flight times of around 7 hours to Abu Dhabi from most of Europe and Asia, this relationship will hope to see an influx of holiday makers travelling to the capital year on year.
Looking forward to the next month; the Abu Dhabi Pro-Am, presented by Troon Golf is the fourth event in quick succession that will take place in Abu Dhabi. This event will run from 3-6 February and will feature 18 teams comprised of club professionals, aspiring playing professionals and their three amateur partners. The tournament will feature two rounds of golf at Saadiyat Beach Golf Club and one round at Abu Dhabi Golf Club, giving the players a full experience of the amazing golf in Abu Dhabi.
With the tournament season over; tourists have flocked back to Abu Dhabi to hone their skills. With three courses available to them, including: Abu Dhabi Golf Club, Yas Links and Saadiyat Beach Golf Club, it is a golfer's paradise. Although golf has made the headlines in Abu Dhabi recently, visitors should not forget about the incredible culture which can be taken in away from the golf courses in Abu Dhabi, including Louvre Abu Dhabi, Sheikh Zayed Grand Mosque and the Yas Island attractions.
And whilst we're at it:
 How to speed up play on the golf course - free beer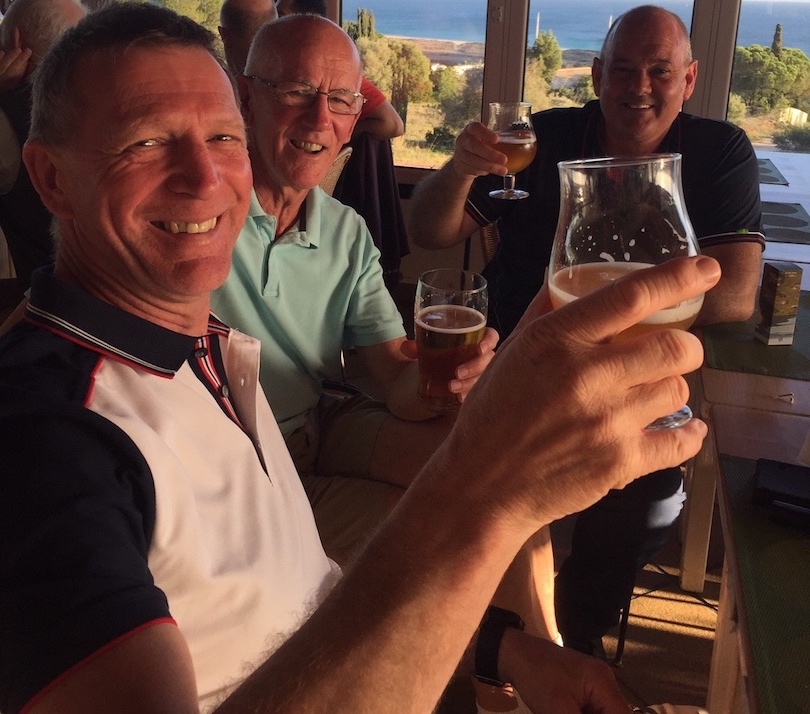 TAGS: Players, Tournaments, Golf News, Golf Latest, Troon Golf, Golf Lifestyle, News, 2019