News
Sep 27th, 2016
Four brothers all hit holes in one
Check out the odds on this happening
Words: John Dean
Four brothers from Cumbria have all hit a hole-in-one in the last three years. It is believed to be the first time this has ever happened in the UK. And check out the odds!
It is thought the chances of it happening are about a billion-to-one.
Three of the four hole-in-ones occurred this year.
Rodney, 67, Derek, 65 and Robert, 76, who are all members of Appleby Golf Club, and Gerald, Gate, 69, all live within 15 miles of each other and all began playing golf about 30 years ago.
Rodney became the first of them to get a hole-in-one, at Appleby's 10th hole in 2013.
This May Derek scored his own hole-in-one while playing the 16th hole of the Bardot Trophy competition at Bedale Golf Club, in North Yorkshire.
A month later brother Robert had one of his own, playing the 15th hole at Appleby during the President's Prize competition.
And then brother Gerald completed the siblings' amazing feat on the 17th hole at Appleby.
Robert was awarded a Hugo Boss watch for his hole-in-one as it was in a handicap qualifying competition.
Gerald said: "I wonder what sort of odds we would have got on all four of us brothers doing this?
After all many golfers go a lifetime without managing it!
"Afterwards we each put a bottle of whisky on the clubhouse bar so fellow golfers could help us celebrate what we had done which is the tradition."
Experts claim that the odds of an 'average golfer' making a hole-in-one are 12,500 to 1 – while for a tour professional it is 2,500 to 1.
In 1931 four brothers from Minnesota achieved the feat, but it is not thought it has ever happened in the UK before.
Related:
Check out Justin Rose's first ever Olympic hole in one here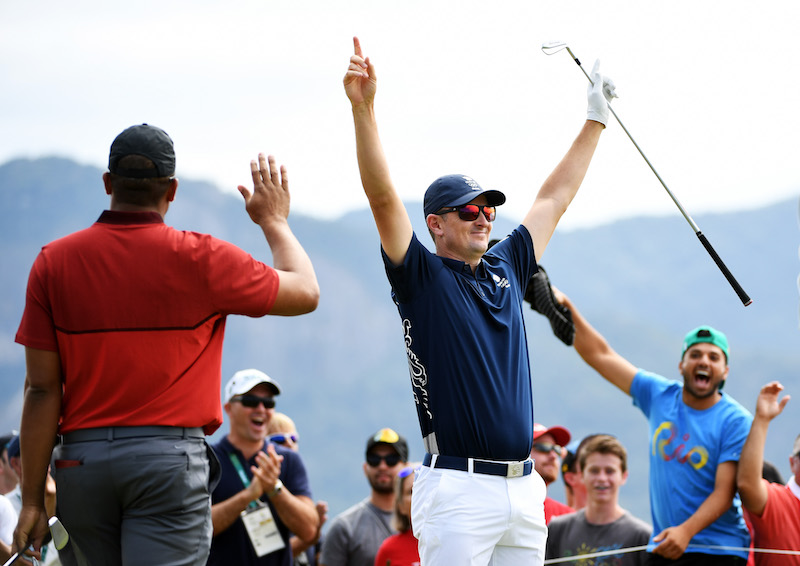 TAGS: Hole In One, News, 2016