LPGA Tour
Jun 4th, 2022
Lee and Harigae Share Halfway Lead at Pine Needles
Duo lead U.S. Women's Open as players go low on day two
Photography: USGA
Mother Nature gave the field in the 77th U.S. Women's Open Presented by ProMedica a bit of a breather for round two on Friday at Pine Needles Lodge & Golf Club. Stifling heat was replaced by comfortable temperatures in the 80s and an overnight shower softened the course just a touch.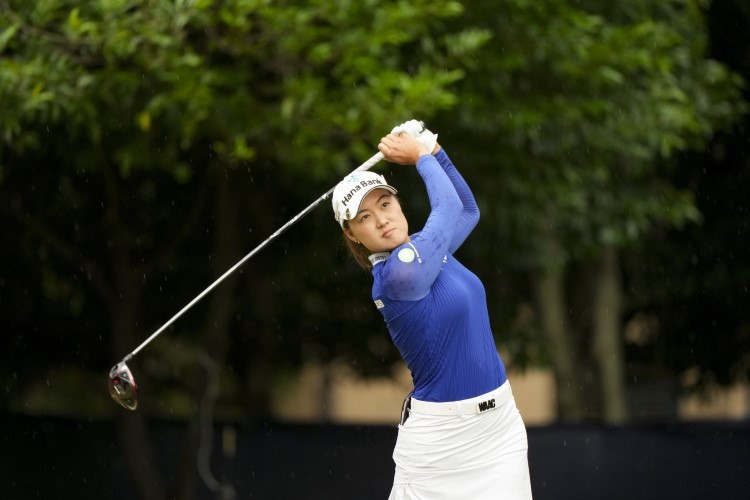 Give the world's best players more benign conditions and watch the leader board turn into a sea of red numbers. A total of 26 players are under par through 36 holes, which is 12 more than the combined number of players in red figures through 36 holes of the previous three U.S. Women's Opens at Pine Needles.
Minjee Lee, who broke through for her first major-championship victory last July at the Amundi Evian Championship, took full advantage, backing up a first-round 67 with a five-under-par 66 to share the midway lead at nine-under with 18-hole leader Mina Harigae, a veteran still seeking her first LPGA Tour victory. Harigae, 32, a three-time winner on the developmental Epson Tour, didn't quite match her brilliant 64 from Saturday, but a 69 left the Monterey, Calif., native in a position to claim the biggest victory of her career.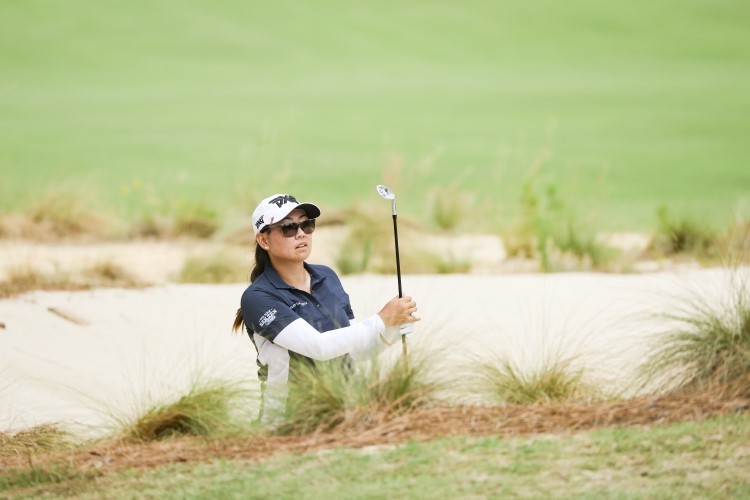 Plenty of star power is lurking. Eleven players, including world No. 1 Jin Young Ko, three-time major winner Anna Nordqvist, 2017 U.S. Women's Open champion Sung Hyun Park and the former amateur phenom she edged that year, Hyejin Choi, are within five strokes of the lead.
Choi, an LPGA Tour rookie with five top 10s in 2022, posted a seven-under 64 on Friday to get within two of the lead with Nordqvist, who added a 68 to her opening-round 67.
All of which should provide plenty of drama over the final two days of the championship.
Lee certainly will draw on her Evian triumph of 2021, where she carded a final-round 64 and eventually prevailed in a playoff.
Harigae, meanwhile, is hoping for a better weekend result than she had last July when she shared the 36-hole lead in the AIG Women's British Open at Carnoustie, only to shoot a disappointing 76 in Round 3 that derailed her title aspirations. She has already had a breakthrough in this championship, having never broken 70 in 36 previous rounds before doing it twice in two days.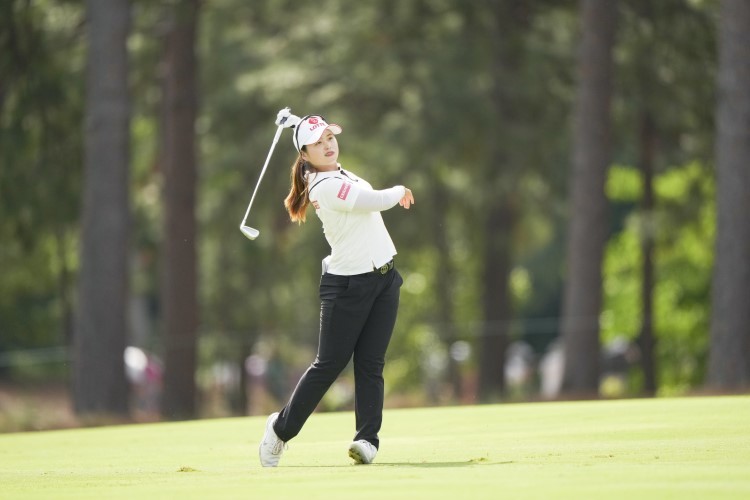 "Today was fun, but stressful for sure," said Harigae. "I was really happy with the way I hung in there and made some good birdies coming in."
There was a time in her nascent days as a professional when Harigae might not have been mentally equipped to handle this situation. A poor swing or putt often sent her attitude in the wrong direction.
A more mature Harigae can compartmentalize golf's highs and lows. She is playing with a joy and freedom many witnessed during her amateur days when she was one of the country's best players.
"I feel like I have better tools to navigate these new experiences," said Harigae, whose outstanding amateur career included the 2007 U.S. Women's Amateur Public Links title and a USA victory in the 2008 Curtis Cup Match on the Old Course at St. Andrews. "I'm trying to be calm [and] just go about my day.
"It's a tough course. It's a U.S. [Women's] Open. You're going to get good breaks; you're going to get bad breaks."
On Friday, Harigae birdied the two statistically hardest holes on the course – the 194-yard, par-3 fifth and 429-yard, par-4 17th. When she bogeyed the par-4 seventh (her 17th of the day) due to a poorly executed chip, she immediately bounced back by stuffing her approach on No. 8 within 4 feet to set up a birdie.
Lee, now 10 years removed from her U.S. Girls' Junior triumph, had a nice symmetry to her opening nine with birdies on the 1st and 2nd and the 8th and 9th. Two birdies against a three-putt bogey on the 14th gave the Australian her 66.
"I'm not sure how the conditions are going to change and what time I'm playing [on Saturday], but I've been taking one shot at a time," said Lee of her mindset. "The golf course can really catch up to you quickly, so just trying to take whatever I have in front of me as I go. Whenever I have a birdie opportunity, I try to take advantage of that."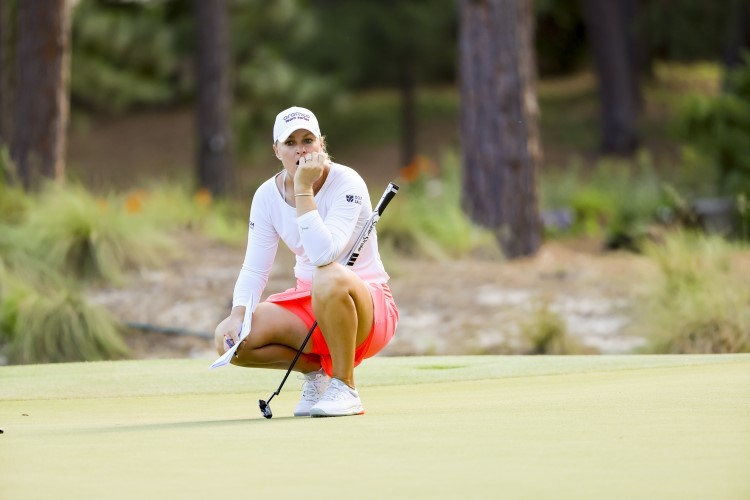 Five years ago, Choi was an amateur phenom that few outside the Republic of Korea had heard of. Then she nearly won at Trump National Golf Club in Bedminster, N.J., to help kickstart what has been a solid start to her professional career with 12 victories in Asia. Her 64 on Friday included nine birdies and matched Harigae's low round of the week. It was the seventh 64 in championship history and was one off the record held by Helen Alfredsson. 
"She's got the ball under control right now," said veteran caddie Pete Godfrey, who has been on Choi's bag since the Palos Verdes Championship in late April. "She's just very good in managing her game, hitting the right targets, hitting the right numbers. If you can do that, you can score."
---
And another thing...