LPGA Tour
Oct 9th, 2021
Jin Young Ko leads at suspended Cognizant Founders Cup
World number two leads by three as fog wreaks havoc once again
Photography: Getty Images
For the second consecutive day, fog wreaked havoc at the 2021 Cognizant Founders Cup. A dense morning blanket caused a 2½-hour delay on Friday, causing play to ultimately be suspended due to darkness with 63 players (all but the first group off No. 10) still to finish their rounds.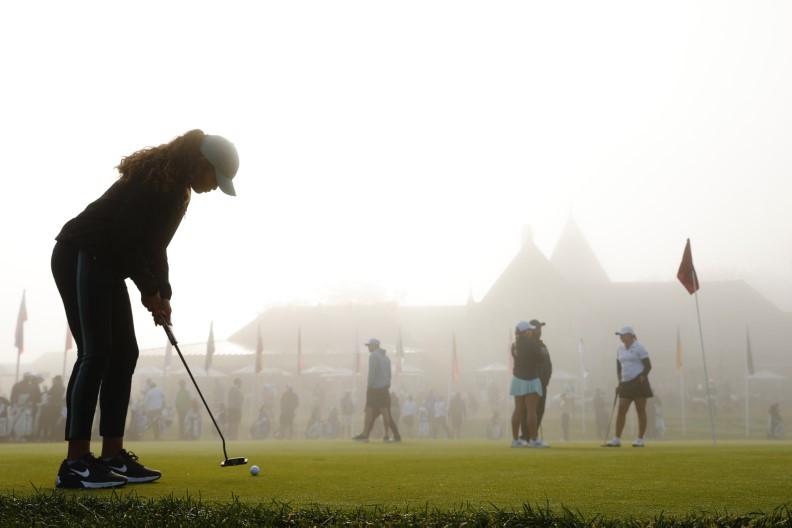 First-round leader Jin Young Ko still sits atop the leaderboard at ten-under, with four holes left to finish on Saturday morning. Starting Friday at the tenth, she followed a bogey at the 17th with birdies at 18th, 2nd and 3rd to sit two-under on her round when play was suspended. She is aiming for her third win of 2021, joining the Volunteers of America Classic and the Cambia Portland Classic.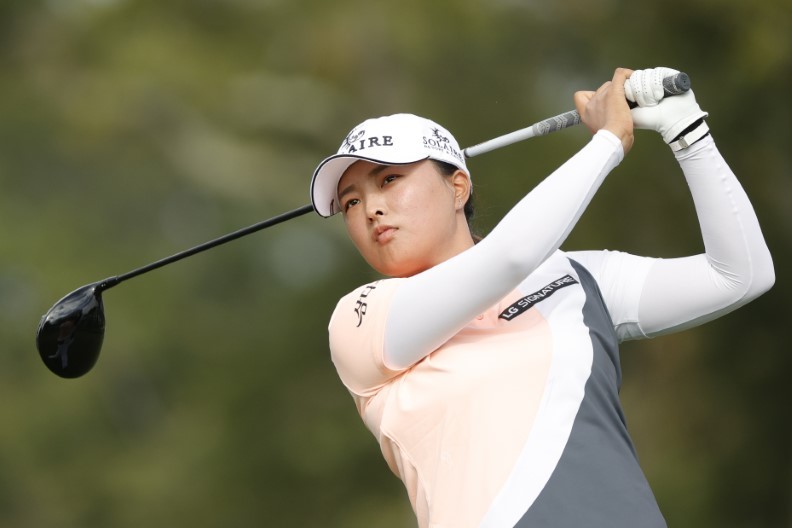 "On the front nine, I had a lot of missed shots but I made a lot of good saves, so it's fine," said Ko. "I had a lot of good opportunity for birdies and left four holes for tomorrow. I will just take a rest tonight and then I will get better for tomorrow."
Lindsey Weaver, playing in perhaps her final event of 2021, was in the only afternoon group to finish their second round, a threesome playing in 4 hours and 19 minutes. After hurrying to the ninth tee (her final hole) to just beat the horn, Weaver finished with a bogey but was otherwise relieved to be done with a four-under 67.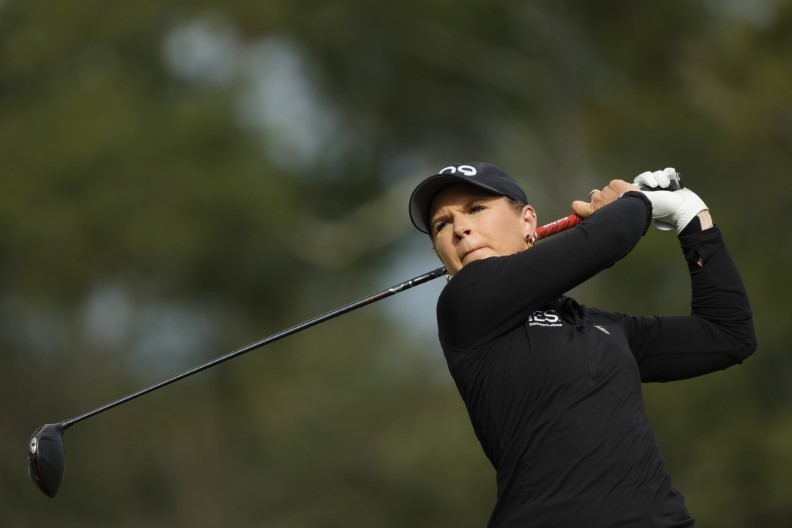 "Literally nothing is more important (than finishing). I was telling my caddie, I would hate to be playing No. 9 at 7 a.m. tomorrow morning," said Weaver, who is not currently qualified for the season-ending CME Group Tour Championship.
"I'm happy to be done, even though I made bogey on it. I'm just happy I don't have to wake up at 5 a.m. tomorrow. I'm good. I'm happy with it."
Weaver's 36-hole score of seven-under 135 is the lowest of her LPGA Tour career, besting the 136 she shot two weeks ago at the Walmart NW Arkansas Championship. She ultimately finished eighth that week, tied for the best showing of her four-year LPGA Tour career.
Two other players are tied for second with Weaver at seven-under – former Rolex Rankings No. 1 So Yeon Ryu, who has four holes left to play, and Perrine Delacour, with seven holes remaining.
---
And another thing...