LPGA Tour
Jul 3rd, 2021
Castren leads on stormy day in Texas
Torrential rain caused six hour weather delay at VOA Classic
Photography: Getty Images
Mother Nature stole the show Friday morning at Old American Golf Club in The Colony, Texas, dumping almost two inches of rain on the course and causing a six-hour weather delay. Once action commenced, it was a brilliant performance from recent Rolex First-Time winner Matilda Castren.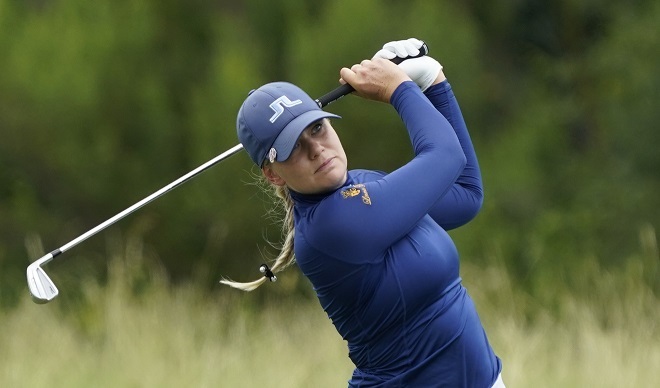 The victor of the 2021 LPGA Mediheal Championship carded a masterful bogey-free, five-under-par 66 to reach ten-under overall. She holds the overnight advantage by two at the Volunteers of America Classic.
"I hit a lot of greens. I was putting a lot today and when I missed a green, I was just barely on the fringe," said Castren, who hit 29 greens in regulation over two rounds.
"Definitely longer clubs [because of the rain]. The ball wasn't running out as it was yesterday. The greens were a little bit softer, so that also played to an advantage."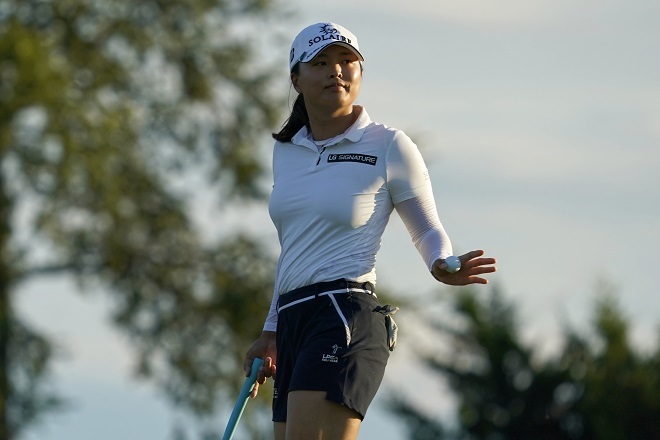 Castren was originally scheduled to tee off on Friday at 8:15 a.m. CT. She was one of a handful of players to stick around Old American all morning as thunderstorms rolled through the area.
"I spent the whole day here. It was great because there was food all day and I hung out with the other players and caddies," Castren said.
"We were checking the radar every five minutes, waiting for updates. Actually, went kind of quickly. It was mainly the food that kept me here."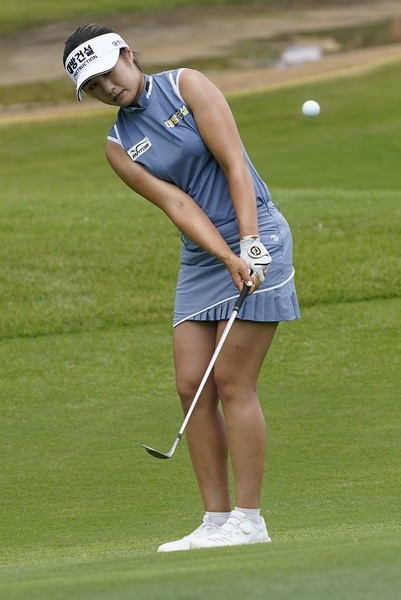 Jeongeun Lee6 and 18-hole leader Jin Young Ko share second, two shots back of the lead. Ko was even par through four holes before the horns blew at 8:35 p.m. CT to signal the suspension of play because of darkness.
The entire morning wave completed the second round on Friday. Lee6 was part of that bunch, signing for a 1-under 70.
"I could have played better today. My shots were not bad, but I did three-putt twice. That was bad," said Lee6, who recorded three birdies and two bogeys in the second round.
"I have two more rounds. I'm going to focus on one shot at a time and putting speed, going to focus on short game, yeah."
Celine Boutier carded a bogey-free 67 to reach seven-under for the Volunteers of America Classic. Flower Mound, Texas resident Gerina Piller went two-under through five holes to join her at that mark. Three players are tied for sixth at six-under: Celine Herbin, who shot a second consecutive three-under 68 on Friday, Esther Henseleit (one-under on Friday) and In Gee Chun (one-over on Friday).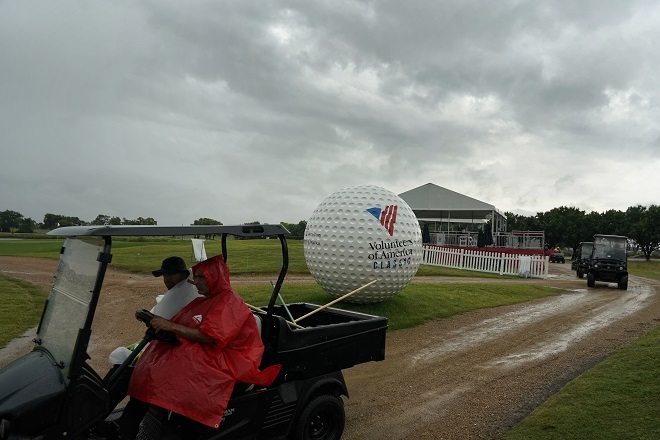 Second-round action will resume at 7:30 a.m. CT on Saturday with the entire afternoon wave still to finish.
---
And another thing...