Ladies European Tour
Sep 10th, 2022
Young leads VP Bank Swiss Ladies Open
English player tops a packed leaderboard by one shot
Photography: Mark Runnacles/LET
England's Liz Young fired a round of 67 (-5) on day two at the VP Bank Swiss Ladies Open and leads at the end of Friday's play at Golfpark Holzhäusern.
Round one was completed this morning after yesterday's delay, with round two getting underway as planned but there was a 45-minute delay due to dangerous conditions at lunchtime.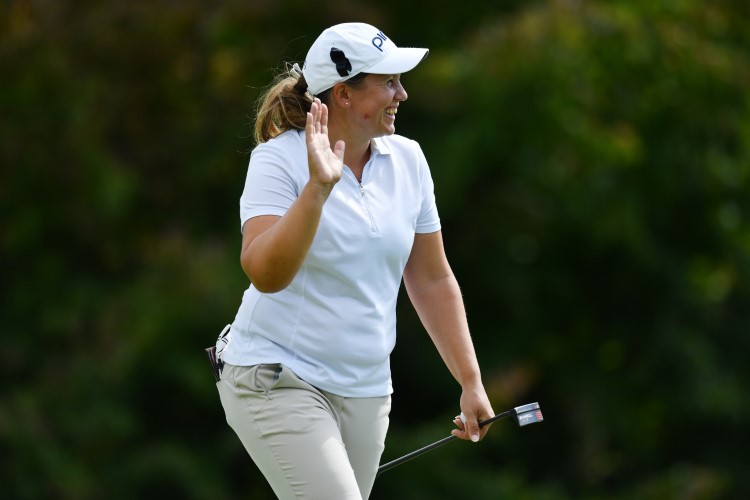 Despite play getting back underway soon after, five groups still need to complete their second round on Saturday morning in Switzerland.
However, it was an excellent day for Young who followed up her first round of 68 (-4) with a bogey-free 67 to sit atop the leaderboard on nine-under-par.
"I played well today," said the Englishwoman, looking for her first win on the LET. "Yesterday, I struggled on the front nine with my woods and then I had a swing thought on 10 that worked. I've been using that since the 10th yesterday and it seemed to go well again today.
"It's very wet with the rain we've had and the storms, so it's target golf. What the number is to the flag, that's what I'm going to pitch it to and that's where it's going to stay. I'm not hitting the ball too hard, so I'm not getting too much backspin which I think is helping me.
Young began her second round at 8.20am local time and was left with a putt on the 14th at the time of the suspension of play.
When returning to the course the 39-year-old duly rolled in her fourth birdie of the day from 10 feet and after having a couple of weeks off, Young feels rejuvenated.
"The rain started on the 14th tee, and I managed to get a good drive away there and then coming down the fairway, I lost my umbrella in the wind so had to chase after that and then I hit the shot into about 10 feet," she continued.
"Then the horn went, so I had a good 45 minutes to think about that putt up the hill left-to-right and nicely rolled it in when we came back to play.
"I had been playing well and then Sotogrande was one too many for me. I've had the last two weeks off which has been really nice to recharge and do something other than golf. Now I feel my game is back in good shape, I had a couple of lessons last week and I'm ready to go. It does me good, there's other things in life than golf."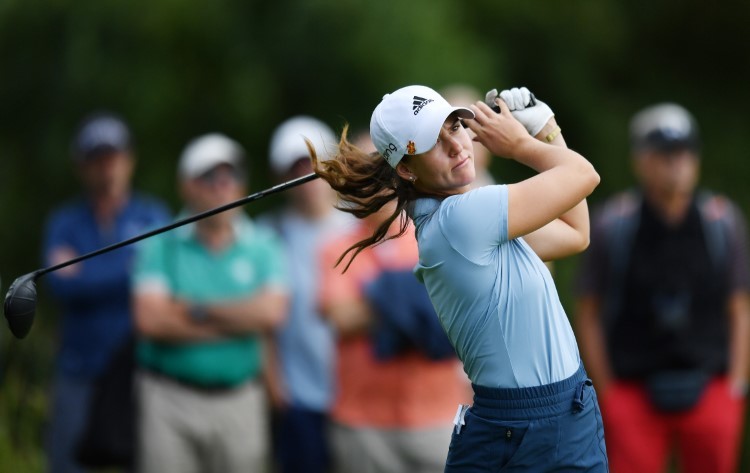 Behind the leader, there are four players one shot further back with Austria's Christine Wolf, England's Rosie Davies, Sweden's Linn Grant and France's Charlotte Liautier on eight-under-par.
And it was another good day for Young's compatriot Davies, who followed her opening round of 67 with a 69 (-3) on day two.
"It was obviously pretty decent, you had to stay focused," said the 32-year-old. "Again, I love the back nine and made most of my birdies there pretty much, so I just need more of the same really. My irons have been really good, and I have taken advantage when I've hit it close.
"We took shelter in a barn with horses during the delay, dried off and went back out there. I made a bogey straight away which was a bit disappointing, but I bounced back with two birdies."
It has been a good season thus far for Davies who has had one top-10 finish alongside three top-20 finishes to be 48th in the 2022 Race to Costa del Sol.
She continued: "Over the summer, I have dipped in form, and I realised I was trying to play too much. I took a week off last week and went home and saw my coaches and had a bit of a rest.
"I'm not used to playing so much golf. I think that's been really important to have a check-up through the bag and make sure everything is working well. I'm used to playing in whatever tournaments I get a chance to play in and this year I've had a bit more of a luxury in that I can choose. It's really important to get that mental refresh."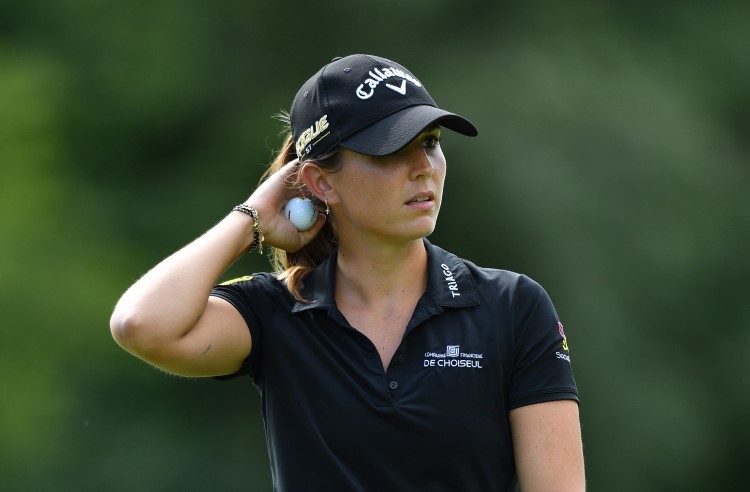 LET rookie Liautier backed up her first round of 68 (-4) with another 68 on day two, but this time it was bogey-free.
The French golfer said: "I'm pretty happy with my game during the first two rounds. I didn't make any big mistakes, so I was pretty strong. I feel my game is in a good place. I didn't miss too many of my shots today. For the first three holes, it was a little bit tough because I didn't feel too good but after that, everything was good.
"Tomorrow, I just want to play the same golf as I have done today and yesterday. I have no pressure, I will just think about my shots, my game and my golf and what I can do. Last year when I was here, I played really badly and this year I think I know the course better and it's helped me a lot."
The overnight leaders after the first day, Austria's Wolf and Sweden's Grant, both produced rounds of one-under 71 on day two.
"It was tough, I didn't really hit it as close as yesterday but I made some good lag putts and tried to stay patient," Wolf said. "I made some birdies coming in and then I had to wait 45 minutes for that last putt, but I made it.
"I feel I'm playing well because it's a good mix of sort of hitting straight but also you can be aggressive, especially since the last two days when the greens were a bit soft you can just go at the pins. I like doing that."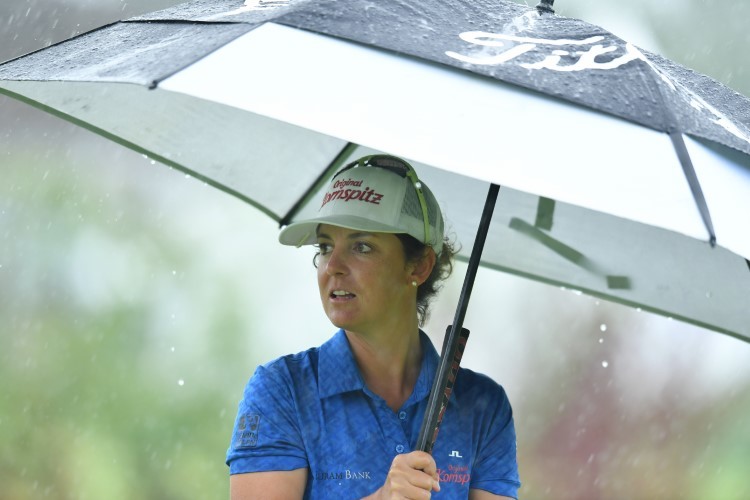 Grant explained: "I was not quite there, I hit some really good shots yesterday and didn't quite have the same game today. My aim was a bit off and I couldn't really commit to the shots, I had the mentality that I needed to keep my score a little bit instead of going after it.
"For the past six weeks where I played a lot, I just took a week off and haven't really practised, haven't really checked back on my swing. I feel that's what I need to do. There are a lot of birdies to make out there, so you have to hit yourself some good tee shots and give yourself some opportunities."
Three players are in a share of sixth place with Belgium's Manon De Roey, France's Anne-Lise Caudal and Germany's Alexandra Försterling – who still has two holes left to complete tomorrow – on seven-under-par.
While India's Amandeep Drall is tied for ninth on six-under-par alongside Finland's Karina Kukkonen, who has three holes to play tomorrow.
Round two will resume at 7.30 am local time, with the final round starting at approximately 9.30 am local time.
---
And another thing...