Ladies European Tour
Nov 2nd, 2020
Strategy will be key under the lights says Faldo
Sir Nick offers advice ahead of LET event around his Dubai-based course
Six-time Major champion and golf course designer, Sir Nick Faldo, anticipates strategy as being the key to win around his Dubai-based course ahead of the iconic Ladies European Tour event, the 2020 OMEGA Dubai Moonlight Classic.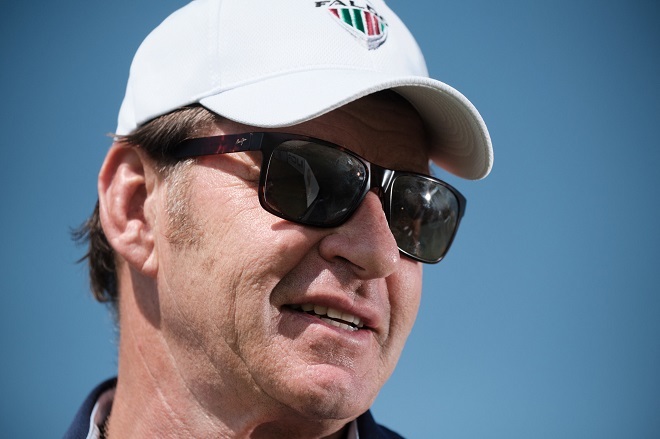 A world-class line up of ladies golfing stars will plot their routes around the Faldo Design course, Emirates Golf Club, partly under floodlights during the week, and Sir Nick Faldo believes players will need to put their thinking caps on to be in with a chance of contending.
Renowned for great strategy and superb iron play during his own playing career, Sir Nick is well practised in shot visualisation and approach play and recently spoke exclusively to tournament organisers about the course's challenge:
"The players will need to think carefully around this golf course. Faldo Design has been working with the club on a few changes to improve strategy and playability, and there's no real benefit to gaining extra length out there – anyone that tries that is likely to find themselves in trouble.
"There are some really tight landing areas and with the Wadi waste areas and 14 lakes, there is plenty to catch you out if you are wayward. From the tee the key is very much to find the right approach angles to the greens. Good iron play will be vital to get in the right spots on the big greens."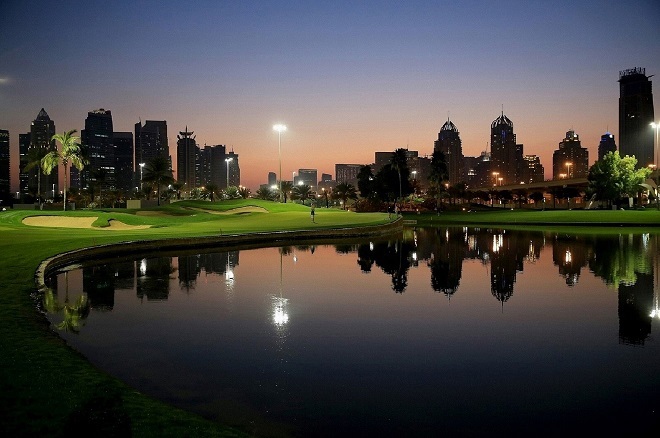 Played under the course's floodlights for part of the week at the Emirates Club, the event is recognised as the only professional day-night tournament on Tour and creates an impressive stage when matched with the neighbouring theatre of Dubai's skyline.
This particular LET event means even more to Sir Nick with a number of Alumni from his junior Faldo Series teeing it up, including three-time LET winner Carly Booth and Solheim Cup star, Florentyna Parker.
Sir Nick added: "Events like this demonstrate to me that the near 25 years of hard work with the Series is paying off, especially when I see the likes of Carly and Florentyna on the start sheet.
"We started the Series with a mission to help to develop 'Tomorrows Champions' and now with over 70 players on Professional Tours, including eight of my Alumni playing this week, I can only see it as a great inspiration for all young aspiring golfers out there looking to follow in their footsteps.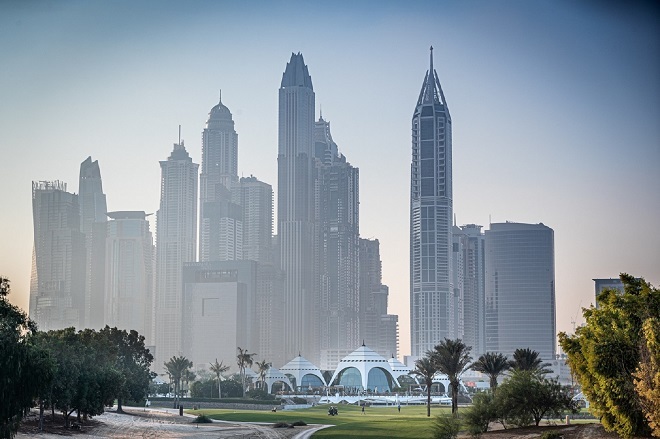 "This is a unique event, absolutely, and it will do a great deal to highlight where the Ladies game is at right now."
With Sir Nick helping to provide an inspiring platform for the next generation of young girls, he further demonstrated his commitment recently by putting pen to paper to sign the Series up to The R&A's Women in Golf Charter.
Faldo concluded: "You can't ignore the strength and opportunity in the women's game right now and this event is proof of that. In the junior game, we've had five out of the last seven Series Grand Finals crowning overall champions from the girls' categories, so they are really starting to show the boys something and it's great to see the healthy competition between them. The future for the Ladies' game is bright."
Formerly known as the OMEGA Dubai Ladies Masters, the inaugural tournament was played in 2006, with a strong rollcall of previous winners, including two-time winner, Annika Sorenstam, and four-time champion, Shanshan Feng. Sorenstam won the first two events back to back in 2006 and 2007, while Chinese former World #1, Feng, dominated from 2014-2016, winning the tournament three times in-a-row. 
For more information on the OMEGA Dubai Moonlight Classic, visit:
https://www.OMEGAdubaimoonlightclassic.com/
---
And another thing...