Equipment
Oct 23rd, 2020
GolfPunk is trying out the Theragun
And is very encouraged by the results so far
Words: David Adair
Like many tall men of which I am a more extreme version, I suffer from lower back problems. This back pain is incredibly annoying when it impacts on my golf. However, hard one tries to hit through the pain the subconscious kicks in and tries to protect the body by limiting the swing.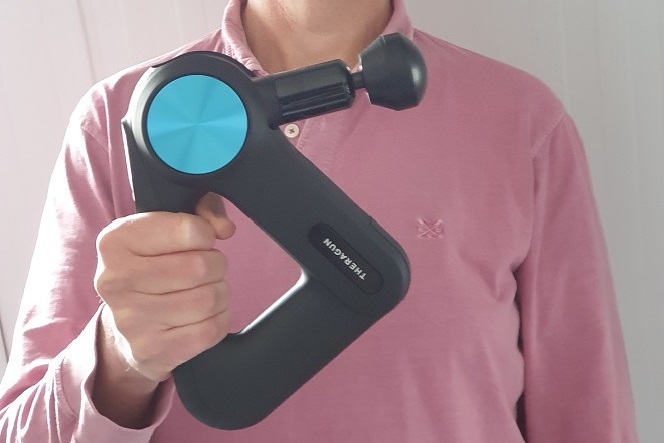 I have been suffering quite badly of late and despite attending pilates classes and forking out on regular trips to a local chiropractor, there was no improvement. So, when an email dropped into my inbox asking if GolfPunk wanted to review a device called the Theragun I sat up and looked and I am glad I did.
I have only used the Theragun for ten days but I have been impressed by the results as my lower back pain has decreased.
The Theragun is a percussive therapy device which has been used successfully by people across the world and this includes top athletes including professional golfer Collin Morikawa. We have an article '
Theragun bringing benefits to the golfer
' which provides full details on the latest Theragun range.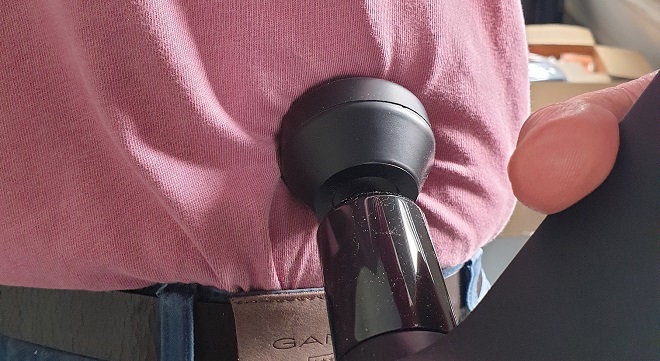 Although the devices are used by many to warm up and for faster recovery after exercise, they have used by many for pain relief and treatment of injuries. A pilot study carried out by the University of Applied Sciences and Arts of Southern Switzerland and others showed some impressive results.
Key takeaways from the study were that a 2-minute treatment with the Theragun produced:
A sustained increase in blood flow (>500% increase five minutes post-treatment)
A sustained increase in muscle oxygen saturation (>10% increase five minutes post-treatment)
GolfPunk plans to carry out some road tests (warm-up, sleep improvement etc.) of the Theragun over the coming weeks. However, the first test was that for my lower back pain and stiffness in my neck.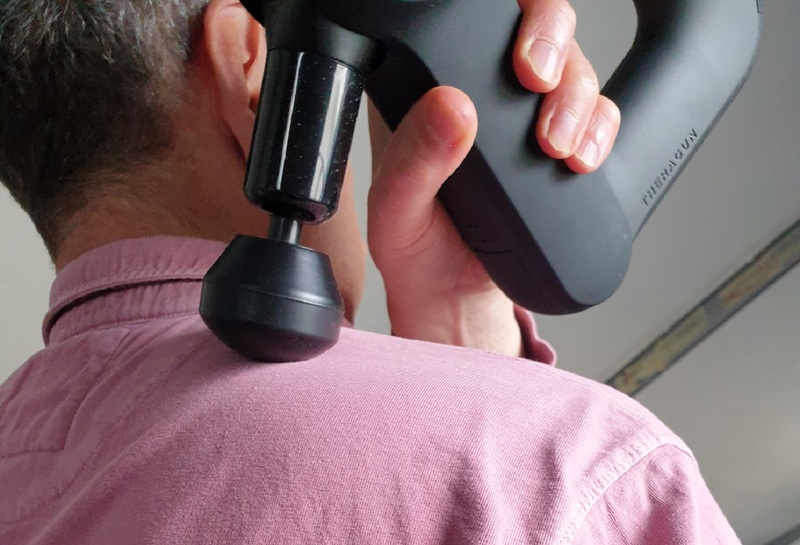 The Theragun comes with an impressive App which has a whole host of suggested treatment programmes for the following:
The App connects to the device via Bluetooth and features include speed control as well as providing feedback on applied force.
I must confess I stopped using the App and instead regularly applied sessions of Theragun therapy to my lower back and glutes as well as my neck. As said, I have only used the Theragun for ten days; the results have been impressive as my lower back pain has decreased.
The gun is not painless and the most pain for me is when it passes over what is best described as slightly flabby bits. However, the pain is not that bad and it does assist in identifying those deeper areas that perhaps need the treatment most.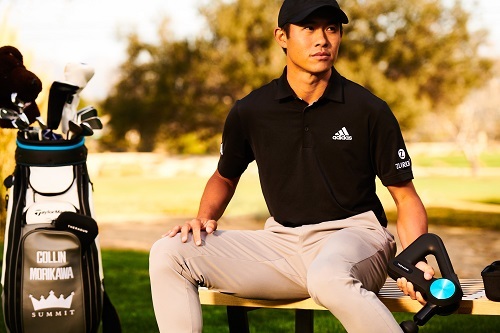 I used the Theragun on getting up in the morning and before retiring at night and I did feel my neck and back felt looser as I walked to work each day. I have recently taken a break from using the Theragun and the benefits have lasted although my back is starting to tweak a little bit and so I shall be returning to my regime.
I have tried every treatment under the sun for my bad back from all sorts of manipulation through to one scary big needle in the spine. I am not one to rush to praise a treatment but in the case of Theragun, I really think I may have hit on something.
The GolfPunk trials will continue and I will also be looking to see if it really can help sleep quality as well as keeping up the treatments on my back.
---
And another thing...