Ladies European Tour
Sep 11th, 2020
Home-favourite Kim Metraux shares lead in Switzerland
Swiss player and Sanna Nuutinen on top at VP Bank Swiss Ladies Open
Words: GolfPunk Photography: LET
Home-favourite Kim Metraux and Finland's Sanna Nuutinen take a two-shot lead from the chasing pack at the close of day one at the 2020 VP Bank Swiss Ladies Open with sublime opening scores of 66 (-6).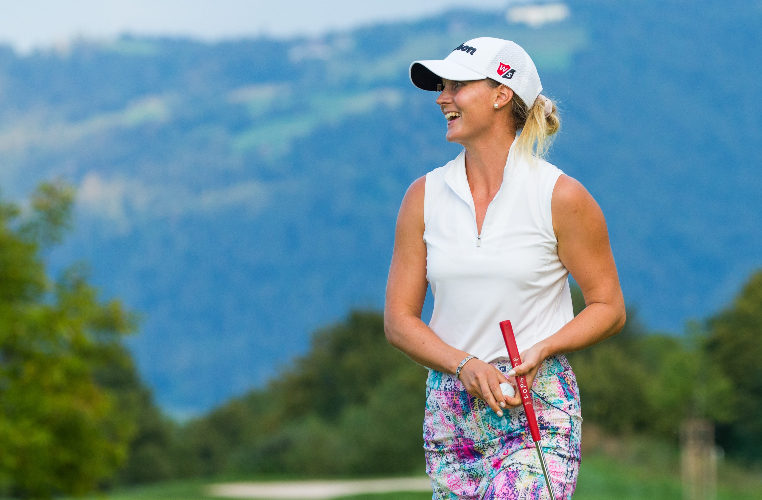 In perfect scoring conditions at Golfpark Holzhäusern, the 25-year-old local star set the early pace in the morning sun with a bogey-free effort to post the lowest score of her professional career and lead for most of the day. 
Playing in front of crowds for the first time since lockdown restrictions were lifted, Kim showed no sign of nerves, starting steadily with seven pars before making birdies at the par three 8th hole and the par five 10th.
A trio of gains from the 13th took her to five-under-par before a 10ft putt on the 17th took her to six.
The birdies are important but sometimes it is the pars that matter most.
Missing her first green in regulation at the last hole, Kim showed a deft touch, chipping to 4ft and calmly holing in the middle of the cup for a flawless round of 66.
Metraux said, "My long game was really solid all-round, the putts were not dropping on the front nine but I got it going on the back. There was not much stress in the round today.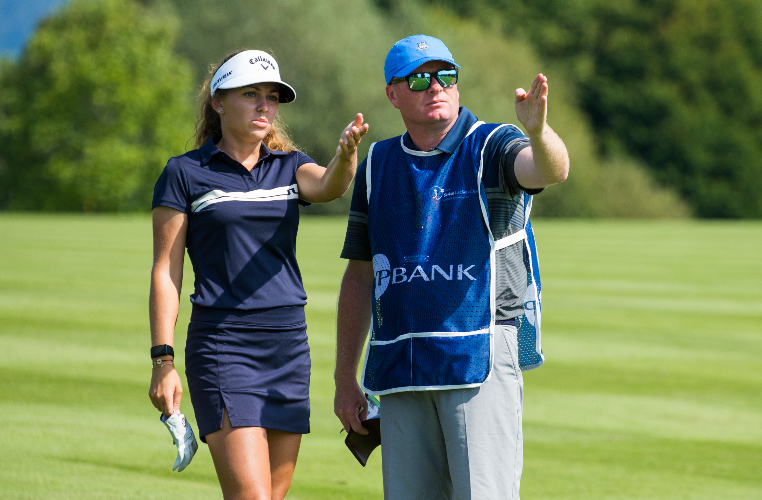 As one of ten Swiss players in the 126-player field, Metraux perhaps had more of a crowd than others and explained, "It was nice to see some familiar faces clapping and cheering me on. I saw my Mum out there and a few guys from Swiss Golf which was nice so tomorrow I will just try and keep some confidence in my long game, roll some putts and try not to worry about what is coming next."
Joining her at the top is the hard-working Finn Sanna Nuutinen, who triumphed at last week's Flumserberg Open on the LET Access Series and finished third at the Tipsport Cech Ladies Open.
Starting with a double bogey, Nuutinen bounced back immediately with a birdie at the 2nd before another birdie at the 7th was cancelled out by a bogey at the 8th.
Turning in 36 strokes (+1), the 29-year-old caught fire on the back nine, hanks largely to long drives and perfect putting, with back-to-back gains at the 10th and 11th before making a remarkable five straight birdies from Nos. 13-17. 
"To be honest, I didn't even realise it was going so well, the birdies just dropped and dropped. Then on the 18th tee, we had quite a long wait and I started counting."
She continued, "I had an unlucky start with a double bogey on the first hole, but I just kept thinking, it's 18 holes so keep going. I got to hit my driver a bit more on the back nine and that makes me happy."
Coming home in a magnificent 30 shots (-7) to card an opening 66, Nuutinen's score is her seventh consecutive under-par round, with her last four competitive rounds now reading: 69, 68, 67, 66.
How long can the streak last?
Over the last few weeks, Nuutinen has employed several different tactics in preparation for competition, bringing her coach and caddie to Scotland, hiring a local caddie in the Czech Republic and then working solo at the Flumserberg Open and here in Switzerland but, all seem to have yielded the same result.
Asked about whether the change in set-up week-to-week had anything to do with her form, Nuutinen replied, "To be honest, I have just been practising so much during COVID times, it's literally all I have done, so it is nice to see some rewards."
Despite the gap between first and third place, there are a further 44 players at par or better with the top 60 and ties making the cut at the end of play tomorrow.
Sitting in solo third at four-under-par, finishing just before the sunset is Spain's Marta Sanz Barrio.
Unable to play a practice round due to the five-day restriction imposed on Spanish players travelling into Switzerland, the 28-year-old was pleased she walked the course.
"I really like the course, there are a lot of blind shots that I'm glad I managed to see and the greens are fantastic, when you line it up and roll it well, they just go in."
Follow all the action from round two on @LETGolf on Instagram and Twitter and Ladies European Tour on Facebook – #RaiseOurGame #SwissLadiesOpen.
---
And another thing...