Ladies European Tour
Jul 31st, 2022
Boutier and Ko lead Women's Scottish Open
Duo one shot clear of the field heading into the final round
Photography: Getty Images
Two-time LPGA winner Celine Boutier and World number four Lydia Ko are tied at the top of the leaderboard heading into the final round of the 2022 Trust Golf Women's Scottish Open.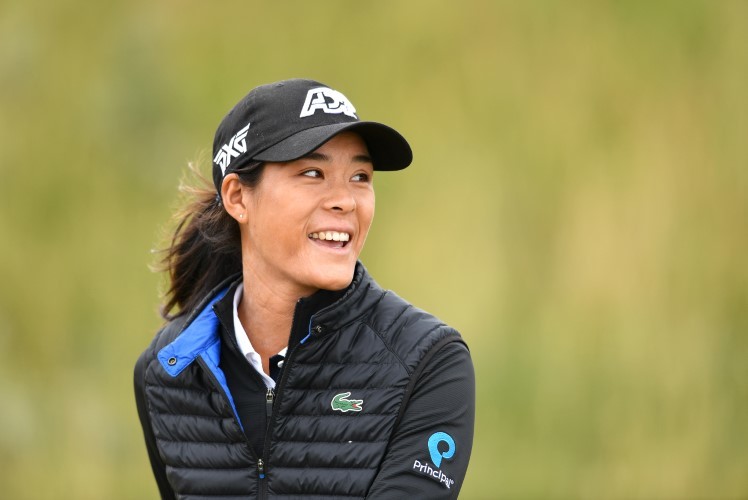 Despite the windier conditions, Celine Boutier shot a third round 67 which included five birdies on the front nine to join Lydia Ko at the top of the leaderboard. The 28-year-old enjoyed the challenge of navigating the wind out on the links.
"I really like links golf and playing in windy conditions. I feel like my ball flight is pretty low, and so I feel like I never really have trouble keeping it down, which is an advantage here because the ball doesn't get affected as much. And I had some good memories, too, of playing well in the past, so that's always helpful," said Boutier.
Lydia Ko tagged a patient 71 to her opening pair of 65s to remain at the top of the leaderboard, albeit sharing the position with Boutier. As confident and even-tempered as ever, Ko manged to take the positives out of what was a tougher day on the links.
"I think more the most part, the weather was nice, so I think we got pretty fortunate with that. I know it wasn't the best golf you played, but I was able to scramble around," said Ko.
" I don't think it was as bad as I think, and I think just because I had two really low rounds it makes me compare more to the past couple days. But I know there's a lot of good out there and hopefully, maintain the good tomorrow and see the hole on the greens, on a few more tomorrow."
Maude-Aimee LeBlanc, who is making her second appearance in the Trust Golf Women's Scottish Open, shot seven birdies on her way to a third round of 66, to head into the final round at fourteen-under-par. The Canadian has made 10 cuts this season including two top-10 finishes and is yet to claim her first LPGA victory.
"I've been hitting the ball solid since the beginning of the week. I love playing in Scotland. I don't know what it is about it but yeah, it's different golf course, different conditions, and yeah, I love it all here," said Leblanc.
"I started working with a sports psychologist a couple months ago. I feel like my scores haven't been as good as my game has felt the last few months and we are just trying to figure that out."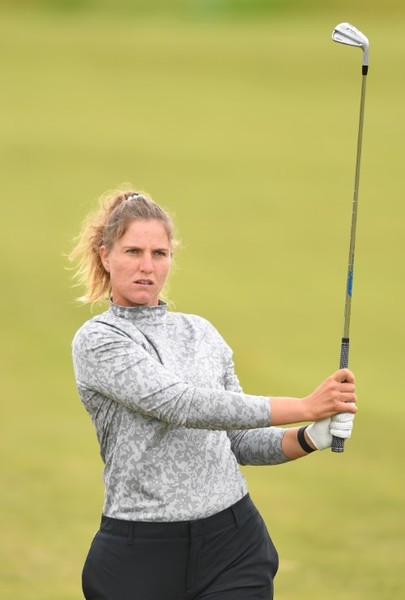 Leonie Harm, in her third season on the LET, was continuing to relish her position on the leaderboard after adding a third round 67 to place her at fourteen-under.
"I really enjoyed today's round. Got a bit windier, so it actually was a lot more difficult than the previous two rounds and I'm very, very proud of myself that I still got a low score on my scorecard to sign off. I just really enjoy playing links golf and that was another good test today," said the German enthusiast
Lilia Vu, who recently re-joined the LPGA Tour after finishing first on Ascensus Race for the Card to graduate from the Epson Tour, was another player ending with a tough-fought 71.
"It's difficult here. You have to drive the ball well and hit the ball well and putt it well, too. A couple of the girls are doing that already, so I have to get my game in shape for tomorrow if I want to win," said Vu.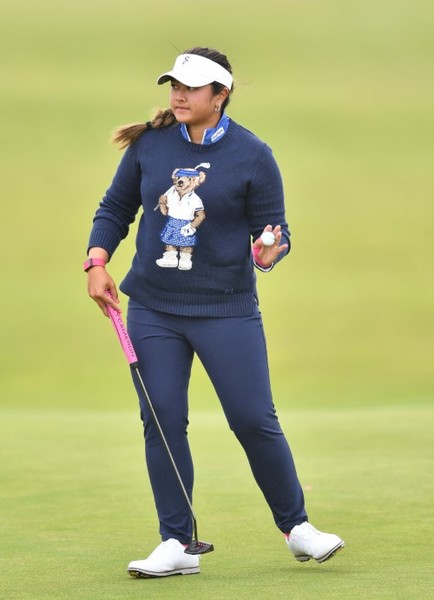 "I think the past couple days, I've been sticking it pretty close to the point where I have maybe three to five feet for birdie, but today I didn't do much of that. I did it once and then I got one birdie and then parred the rest. That's how today went."
Leading the home challenge, Aberdeen's Gemma Dryburgh shot a six-under 66,  matching the lowest round of the day in a round that included an eighty-one-foot putt to birdie five and a hole out from the bunker on the 6th. With lots of family in the gallery, she was enjoying the support and feeling confident: "Lots of confidence and nice to see a few putts drop as well today. I felt like I haven't made much the last few days but felt like it was coming."
---
And another thing...