Golf Rules
Nov 17th, 2019
One Ball Rule costs Pro 8 shots
Russell Henly calls penalty on himself
Words: GolfPunk Photography: Getty Images
In a week where there has been much discussion about the Billy Mayfair affair Russell Henly has reminded us all that the vast majority of tour players are honourable golfers. On dishing out signed golf balls to fans after finishing his second round at the Mayakoba Golf Classic Henly realised he had violated the One Ball rule and called an eight shot  penalty on himself.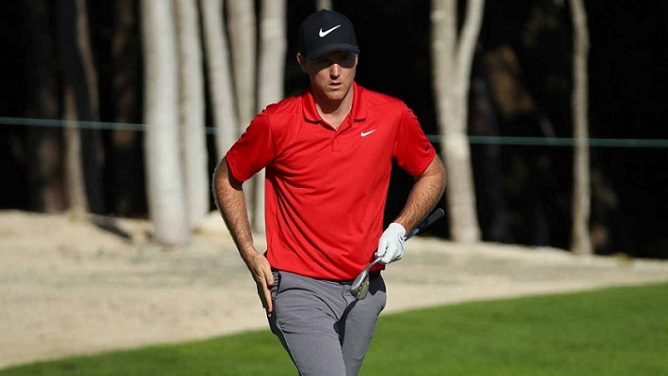 While sorting through the balls, Henley realised he had a 'rogue' ball in his bag. The thirty-year-old from Georgia' usual ball is a Titleist Pro V1x but he found a very slightly different ball in his bag and realised he had used it during the round.
Realising he had breached the rules the PGA Tour's One Ball Rule Henley reported this to the rules officials. The rule, which is not a rule of golf but one used in pro events as well as some top amateur ones, requires players to use the same ball throughout the round, meaning Henley violated the rule if he did not use the same Titleist Pro V1x model that he began the day with.
The result was a two-stroke penalty for each hole he used the ball in question, being holes nine through twelve.  Eight penalty strokes were added and Henly signed for a 77 rather than a 69 and missed the cut by two.
"It was a small dash, a different way it was marked that would have been easy to overlook," said PGA Tour Rules Official Brad Fabel. "He came to us and said he didn't know how it had gotten in his bag."
It would have been very easy for Henly to keep quiet about the violation as he was the only one who knew of it. However, he did what we would hope any golfer would do on realising their error but sadly, given events elsewhere, we question whether all would have taken the same action.
Russell Henly we salute you!
And another thing...
Mayfair's disqualification is not enough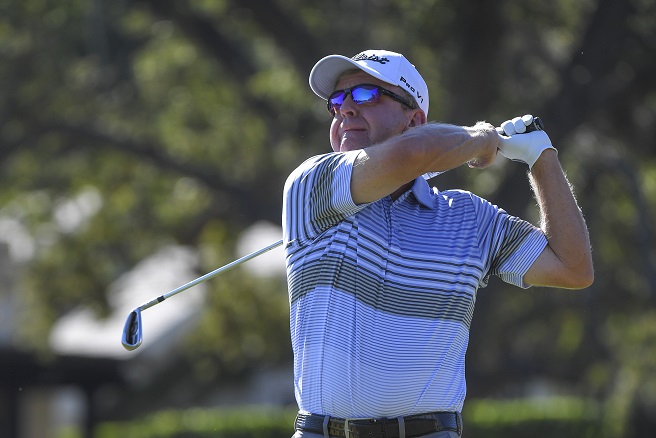 TAGS: One Ball Rule, Rules Of Golf, Russell Henly, Mayakoba Golf Classic, Golf Rules, 2019