Golf Rules
Nov 5th, 2018
Doris Chen's mother gets her disqualified from LPGA qualifying
Out of bounds fiasco reported
"I was not trying to cheat and I am not a cheater." 
Doris Chen was adamant she had done nothing wrong, but the former NCAA champion was disqualified from an LPGA qualifying event after hitting a ball that had been moved by an outside agency from out of bounds back into play.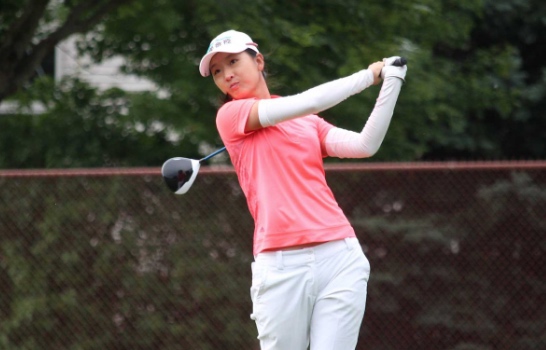 Chen told Golf Digest on Sunday morning that she knew someone had kicked her ball from its original position but that she did not know that the ball had been moved from out of bounds to in bounds. She believed she could play her second shot as it laid without penalty.
Chen's drive on the 17th hole of Pinehurst No. 7 in the seventh round of the LPGA's Q-Series that came to rest beyond the O.B. stakes. The LPGA said in a statement: "An outside agency moved her ball back in bounds. Ms. Chen and her caddie were made aware that the ball had been moved. Doris elected to play the ball, which was a wrong ball by definition, from its altered lie."
Because Chen did not penalise herself for the violation before teeing off on the next hole, she was disqualified for breaching Rule 15-3b.
Sources asserted that it was actually Chen's mother who moved the ball back into play. An LPGA source told Randall Mell of Golf Channel that a homeowner on the course witnessed the infraction and described the woman to LPGA officials, who identified the culprit as Chen's mother, Yuh-Guey Lin.
Regarding the allegation that her mother moved the ball, Chen said, "She told me that she didn't and she doesn't know. And if she did, it may be by accident and she wasn't aware.
Chen, 25, won the 2010 U.S. Girls Junior Championship and the 2014 NCAA individual title as an undergrad at USC. But she has struggled in her professional career. In 12 starts this year on the Symetra Tour, she has earned less than $1,000.
Related: