Golf Bedlam
Aug 4th, 2019
We love Pepperell's Tweets
But potentially not safe for work!
Words: GolfPunk Photography: Twitter
Edward Louis Pepperell is very much his own man and nowhere better is this illustrated than his Twitter account.  In a golfing world full of corporates and sponsorship Eddie stands out from the crowd in a very big way. Tweeting about everything from chocolate to wine, detouring to discuss his dog's testicles, or lack thereof, and one ususual theme running through his message history - Anal Beads!
In a very random reply to a Tweet Lucy Nicholson, a model (well whatever that means these days) and Manchester United fan (no comment), Eddie struck again earlier today: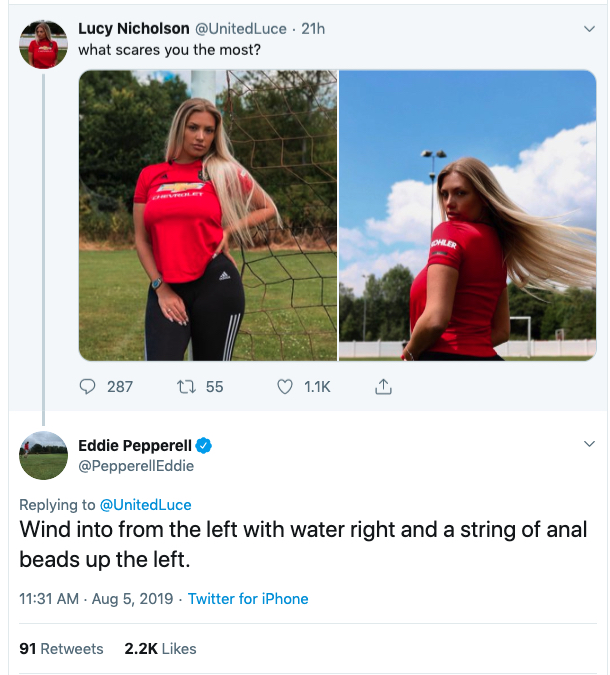 Now as any golfer will tell you wind from left with water on the right is a major concern and we're assuming the string of anal beads is an analogy for a series of bunkers or maybe not?  Perhaps it's an Oxfordshire thing? 
But it did get us to look back across Mr Pepperell's tweets and select some of our recent favourites. And for those of you shocked by the beads, you received fair warning from Eddie himself at the turn of the year!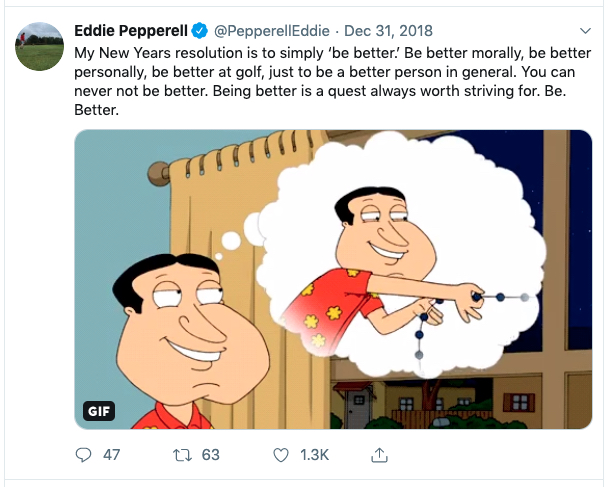 Eddie does appear to be a classic oversharer, because even his dogs don't get their medical issues kept quiet.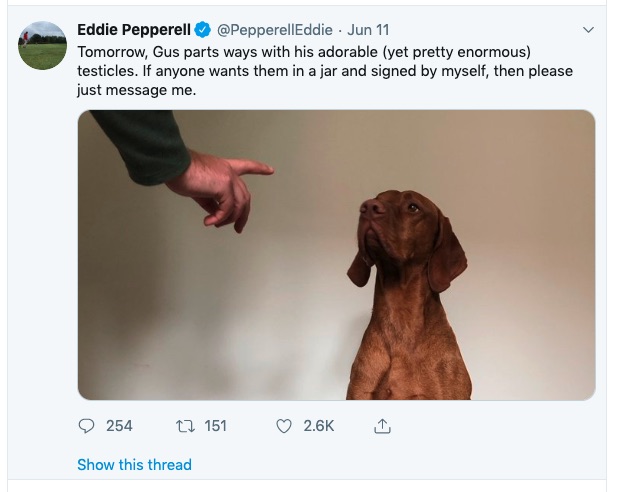 Although he isn't shy about attacking himself....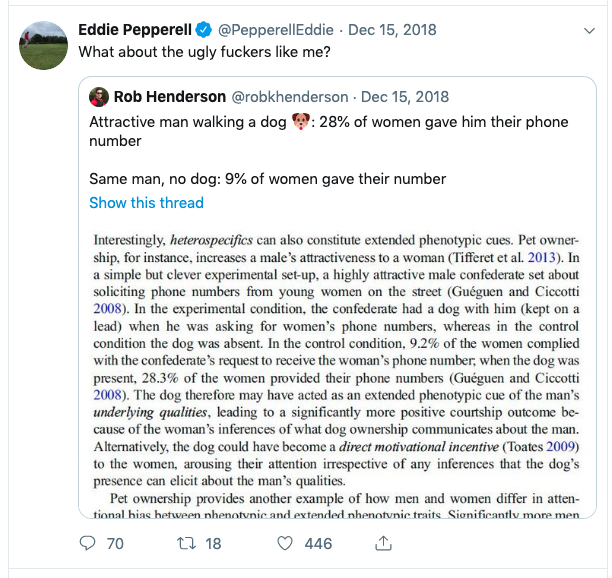 Or his golfing prowess....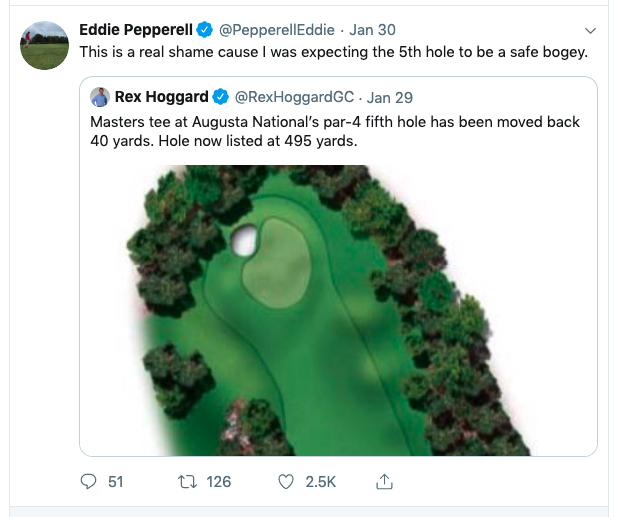 He clearly loves chocolate a lot.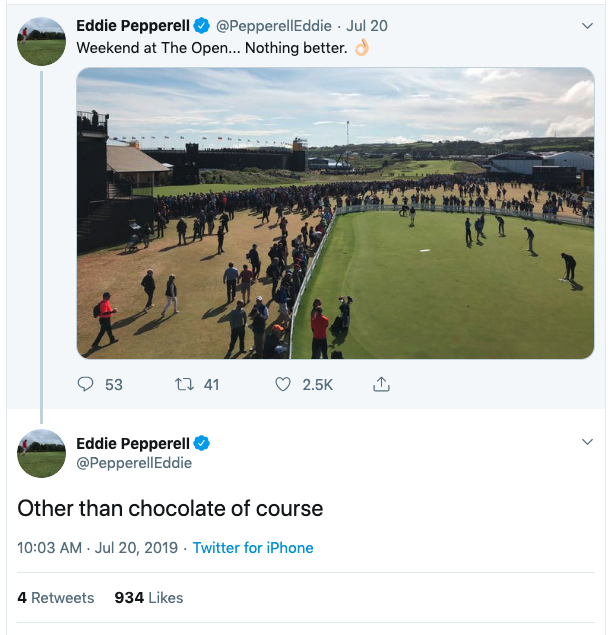 Amongst other passtimes!

And he paints a very glamourous picture of life on tour...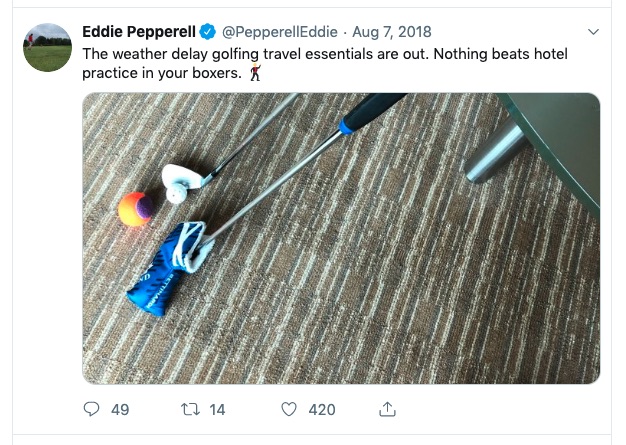 But we do love his honesty.

So please don't stop giving such amazing insights into you.

Thank you.  Lovely stuff!
And another thing...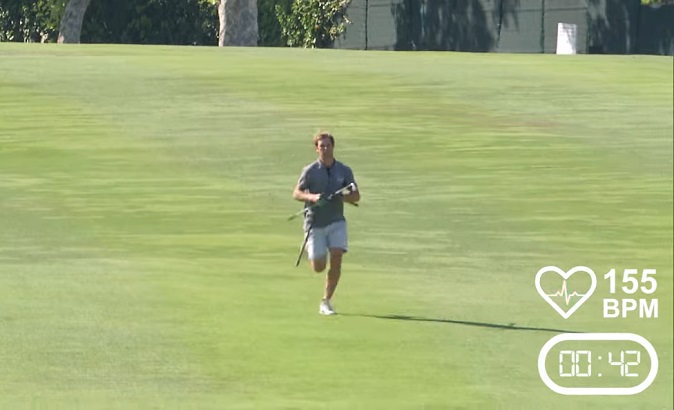 TAGS: Twitter, Eddie Pepperell, Anal Beads, Golf Bedlam, 2019