FedEx Cup
Aug 22nd, 2019
FedEx Cup turn off
Prize pot is just obscene
Words: GolfPunk
This Sunday evening the winner of the FedEx Cup Tour Championship will pick up a cheque for a cool $15 million dollars. The same evening at the CP Women's Open Aurora, Ontario, Canada the winner will take home a cheque for a paltry $337,500. However, earlier in the day in far flung Czechoslovakia those competing in the final round of the Tipsport Czech Ladies Open will take home the combined sum of roughly $135,000!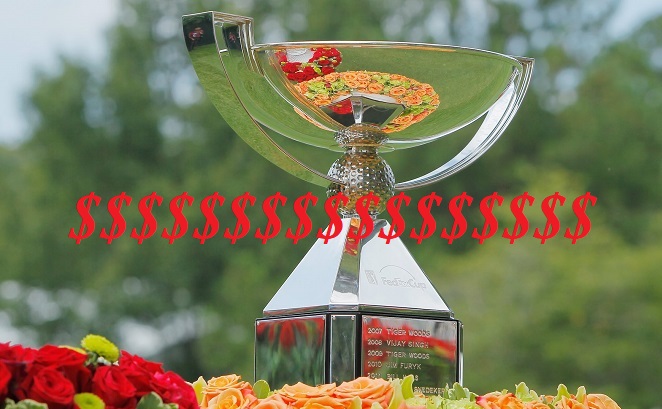 Accepted, the FedEx event is the finale of the season but its total purse of $60 million is not far short of the total for the whole LPGA season which stands at $70.55 million. Looking at this side of the pond the prize money for the Ladies European Tour schedule tots up to roughly $3.8 million. Add in the LPGA events, the two majors, Women's British Open and the Evian Championship, and the Ladies Scottish Open and you reach $14.9 million.
So, the winner of the FedEx Tour Championship will receive more money from one event than the combined winnings of all those competing in the main women's events held on the continent of Europe for the whole of 2019!
We're not launching into the debate on equal prize money here, merely highlighting what we believe are some pretty stark statistics!
GolfPunk doesn't believe that the ever-increasing prize pot for the Tour Championship makes it more exciting, actually quite the reverse. The numbers are becoming obscene and if anything, adding fuel to the gender pay gap debate even further.
We question whether FedEx could not generate as much exposure by diverting some of that vast pot of cash in the direction of the women's game. In addition, in the age of #metoo and a renewed focus on women's sport why can't the Ladies European Tour find sponsors to pony up more cash for their tour?
If sponsors do not see the value in the women's game what chance parity in prize funds?  Niall Horan's Modest! Management are coming at it from one direction (see what we did there?) with the equal prize funds at the ISPS Handa World Invitational Men | Women event but what is needed is the big corporates to be educated in the value of supporting women's events.
FedEx, the extra $25 million you stumped up for this year's Tour Championship could have bought you the whole Ladies European Tour schedule for 2019, including majors, with a cool $10 million left over. Go figure!
And another thing...
Fedex Tour Championship, no Tiger but plenty of dosh in the kitty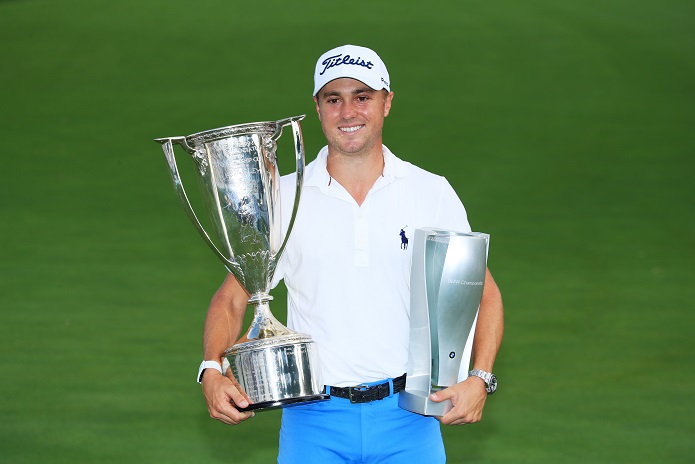 TAGS: Tour Championship, FedEx Cup, Money, Prize Parity, 2019