Fashion
Jul 11th, 2019
Who wore it better?
The Trousers or Pants
Words: GolfPunk Photography: Getty Images
GolfPunk takes a look back at some of the trend setters on the course over the years and gets the expert opion of Stephen Doig Men's Style Editor and Assistant Luxury Editor, The Telegraph as to 'Who wore it better'. The second match up is between Johnny Miller and Rory Sabatini in the battle for the best trousers, or pants for those of you in the US of A.
Johnny Miller v Rory Sabatini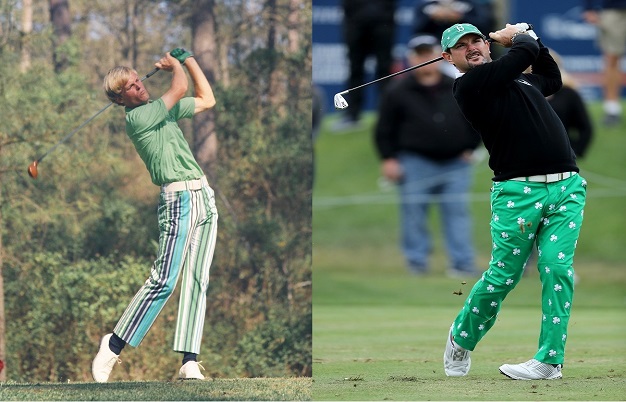 Payne Stewart: You've got to have self-confidence to rock up to a tournament looking like your mum has run you up a pair of strides from a pair of her old curtains. Johnny Miller was no shrinking violet, as demonstrated by the fact he adorned the fairways of August in this fine pair of troose, or pants for our friends across the pond. It helped being one of the best golfers in the world at the time.
Rory Sabatini, on the other hand, took to the fairways on St Patricks Day at the 2019 Players Championship in this shamrock inspired creation. Not exactly pleasing on the eye, despite the matching cap, he would have looked more at home doing a jig at Murphy's Bar but perhaps this outfit worked?
Stephen Doig's take:
Johnny Miller: A Slim Aarons vignette for the golf course, this could have come from the Versace catwalk in Milan. He went big, not home.
Rory Sabatini: Clearly having fun with some Irish charm, it beats the standard grieges sportsmen normally opt for. A white shirt would have complimented the trousers more..
Verdict: Sabatini's is a bit of a one off vibe, but Miller has the look of a man who really means it. Miller all the way.
And another thing....
Women's British open gets more dosh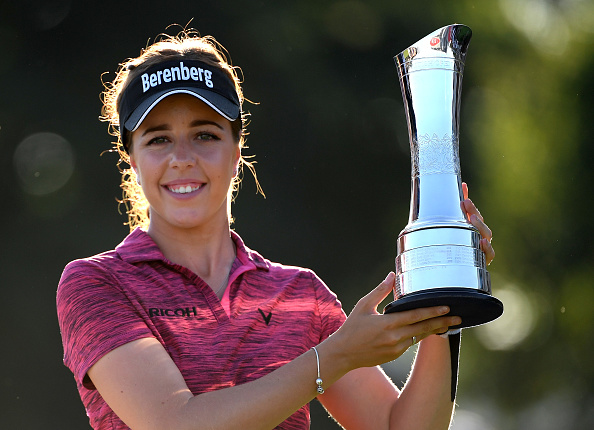 TAGS: Who Wore Better, Golf Pants, Johnny Miller, Rory Sabatini, Stephen Doig, Fashion, Golf Trousers, 2019