Equipment
Aug 20th, 2022
SkyCaddie GPS helping pros old and new
Phillip Price and Jack Davidson win using ground-mapped GPS data
Two players at different stages in their professional golf careers won tournaments last weekend while relying on SkyCaddie GPS for yardage information. Phillip Price, conqueror of Phil Mickelson in the 1983 Ryder Cup, and 25-year-old Jack Davidson, soon to make his first attempt at Q-School on the DP World Tour this October, both used SkyCaddie's ground-mapped GPS data to lift a trophy.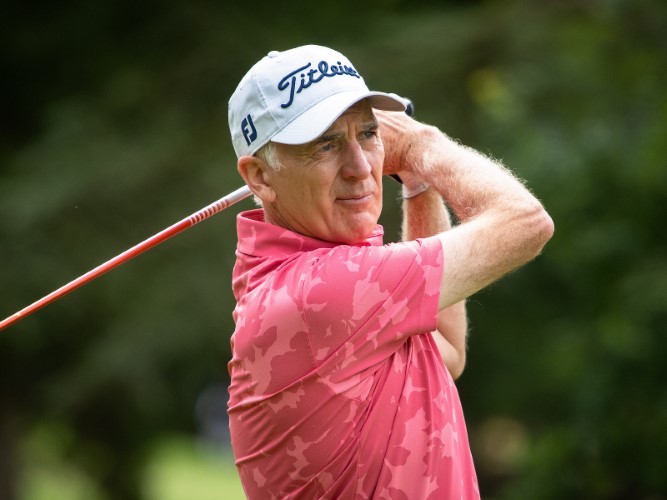 Six-time Tour winner Price won his first Farmfoods British Par 3 Championship at Nailcote Hall in a playoff against Sunningdale Heath's Tom Reid, ahead of a star-studded field including eight ex-Ryder Cup players and competitors from the European Tour, Legends Tour, LET and LPGA Tour.
"On Par Threes, the SkyCaddie gives me info which laser can't provide about carries, the depth of the green, and yardages to landing zones," said Price, who finished #6 on the Legends Tour Order Of Merit in 2021. "It's invaluable; I use it on most holes and take it everywhere with me."
Jack Davidson won The Lancer Scott Championship at Machynys Peninsula on the PGA EuroPro Tour, finishing three shots clear of the field after opening with a pair of blistering 64s on his way to his first EuroPro trophy.
"SkyCaddie puts the full picture of the hole into your mind" he said. "I absolutely trust the information it gives me.
"They put the EuroPro Tour pins into the SkyCaddie, and it gives you the distance to the flag from anywhere on the hole – so when I'm out of position and laying up the SkyCaddie makes it very easy to get the right number."
Playing with a back injury, Davidson – who, like Phillip Price, hails from South Wales – relied on his caddie Lewis Brown to plot their way around the Jack Nicklaus-designed Machynys links using SkyCaddie's ground-verified GPS information.
"Lewis is good with the SkyCaddie, we use it as much as we can – mainly off the tee, when you often can't see landing spots or runouts to bunkers" he said.
SkyCaddie's on-foot mapping process, exclusive to the company, continues to ensure that golfers with SkyCaddie GPS have the sport's most comprehensive distance information.
Visit
www.skycaddie.co.uk
for details of all SkyCaddie products and membership plans.
---
And another thing...