Fashion
Jul 28th, 2018
adidas Golf launch limited edition blue BOOST colourway
Available from 1st August
Words: GolfPunk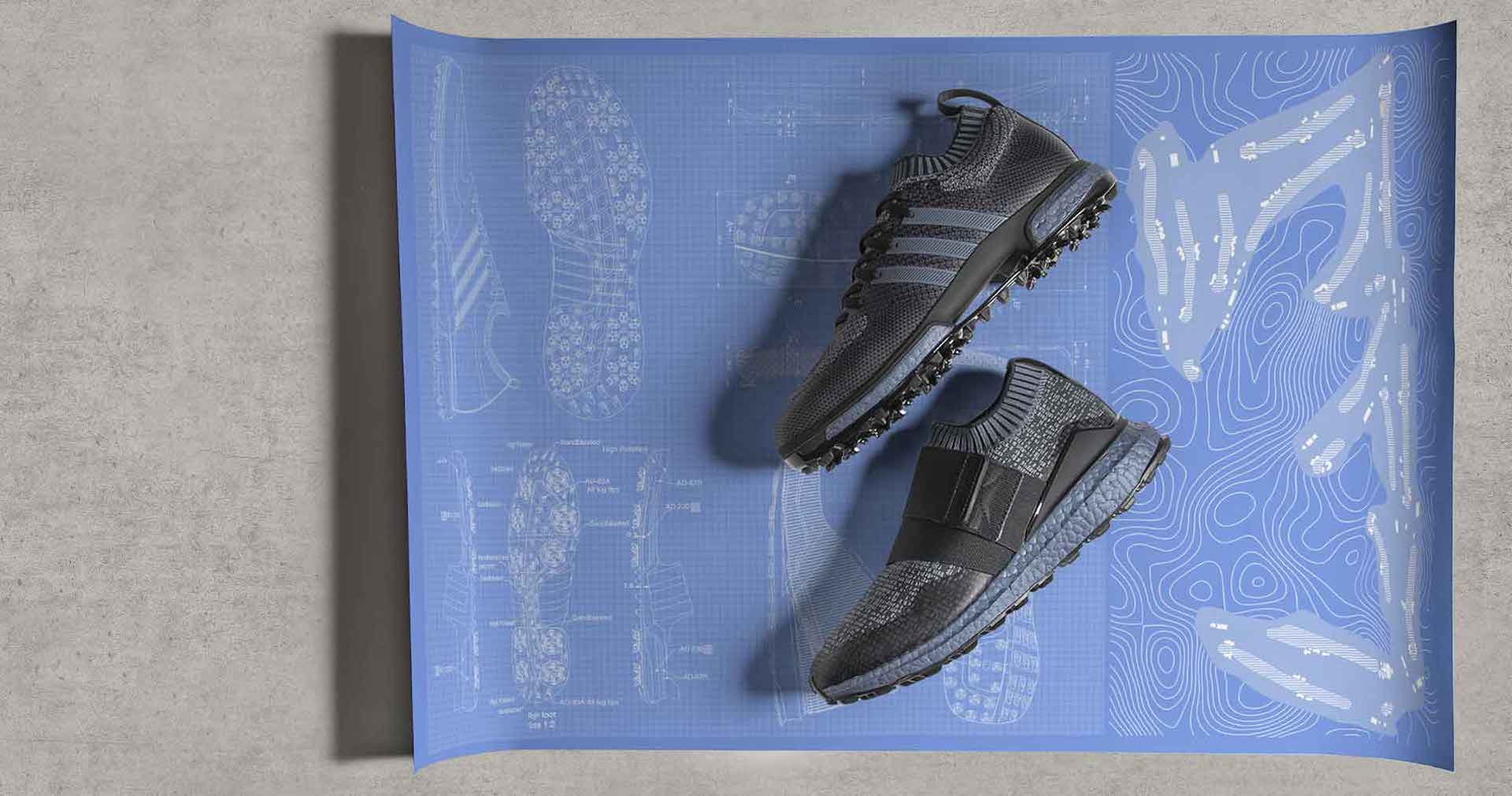 Normally, golfers should stay away from anything that's blue on the golf course, but adidas is now encouraging it. adidas Golf have announced a new limited edition blue BOOST™ colourway available Aug. 1 to give players another style option for the best cushioning in the game.
The blue BOOST colourway is the third instalment of new colourways for adidas Golf, following the launch of black BOOST in March and silver BOOST in May. The new limited-edition colourway will be available in the popular TOUR360 Knit and Crossknit 2.0 models, both featuring a carbon colourway upper that offers a sleek and unique look to go along with the distinctive blue BOOST section of the shoe.
"We know how much golfers like to express themselves through their style on the course, so we continued to push those boundaries with what we could do with our BOOST technology," said Masun Denison, global footwear director, adidas Golf. "This blue version is meant to give players some added confidence through a unique look, but still give them the endless energy return that BOOST provides, whether they lace them up to play in the club championship or for a casual round with their buddies at home."
The BOOST technology, proprietary to adidas in partnership with BASF, provides cushioning in the form of highly elastic thermoplastic urethane (TPU) pellets that are then fused together with heat and moulded into the midsole shape for each specific model. There are numerous benefits that BOOST offers, but incredible energy return, unmatched cushioning and comfort along with long-lasting durability are the key highlights that players everywhere enjoy. Playing the game and walking the course is now more comfortable than ever before.
The limited edition blue BOOST colourway will be available Aug. 1 in the TOUR360 Knit (£149.95 / ) and Crossknit 2.0 (£119.95 / ) models, exclusively on adidas.com
Related:
Aberdeenshire – golf's undiscovered land of links