Fashion
Jan 19th, 2016
adidas Consortium X Sneakersnstuff Tee Time Pack
Limited Edition Golf Inspired Sneakers
Words: Daniel Owen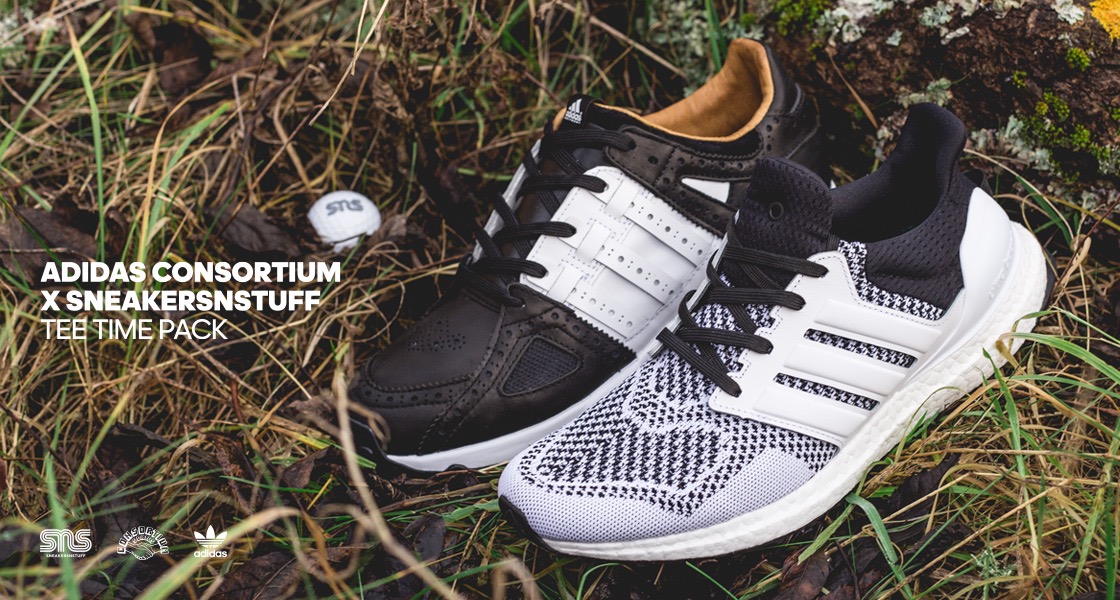 The adidas BOOST Golf shoes are some of the comfiest we've worn ever, and the new Tour360 BOOST looks to be even better. But they aren't as cool as these new golf-inspired trainers from the high end adidas Consortium line, in conjunction with limited edition sneaker specialist Sneakersnstuff.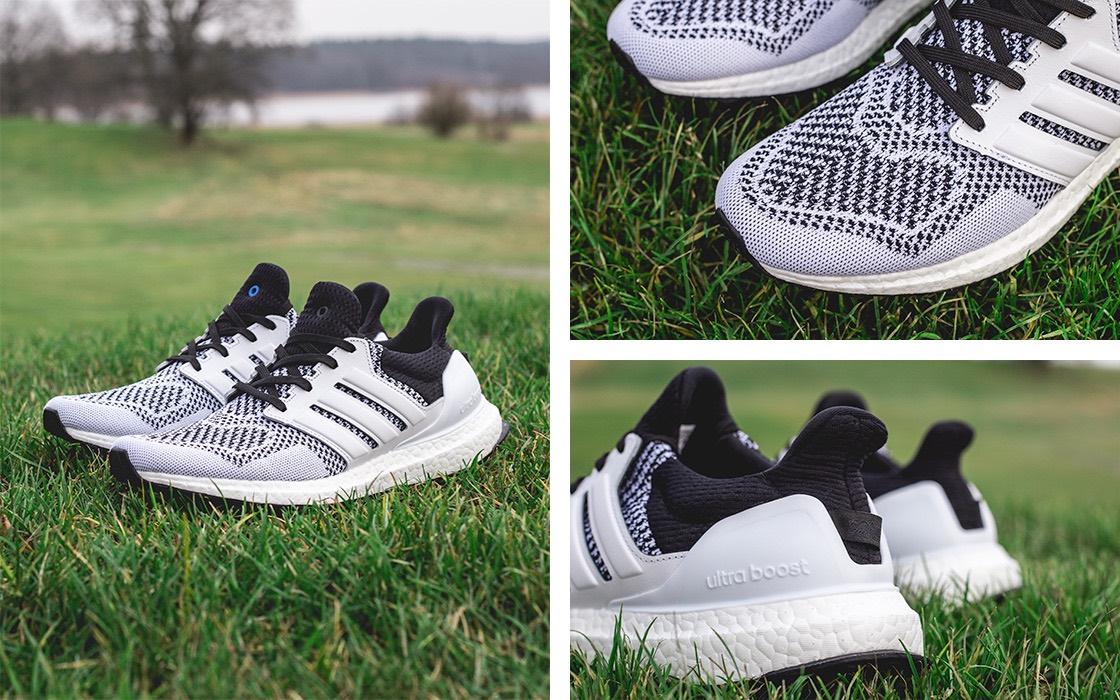 Sneakersnstuff, the Stockholm, London, and Paris-based store have picked two of the best adidas silhouettes to work with for what they've dubbed 'The Teetime Pack'. The UltraBOOST is on a Kanye West-shaped crest of a wave at the moment, with white and black models selling out as quickly as they are made available. If you haven't tried a pair of BOOST, in any form, it's best described as walking on a bed of marshmallows, they are that soft and comfy. This pair is black and cream, and features a Primeknit construction, something we may be seeing in adidas golf shoes in the not too distant future.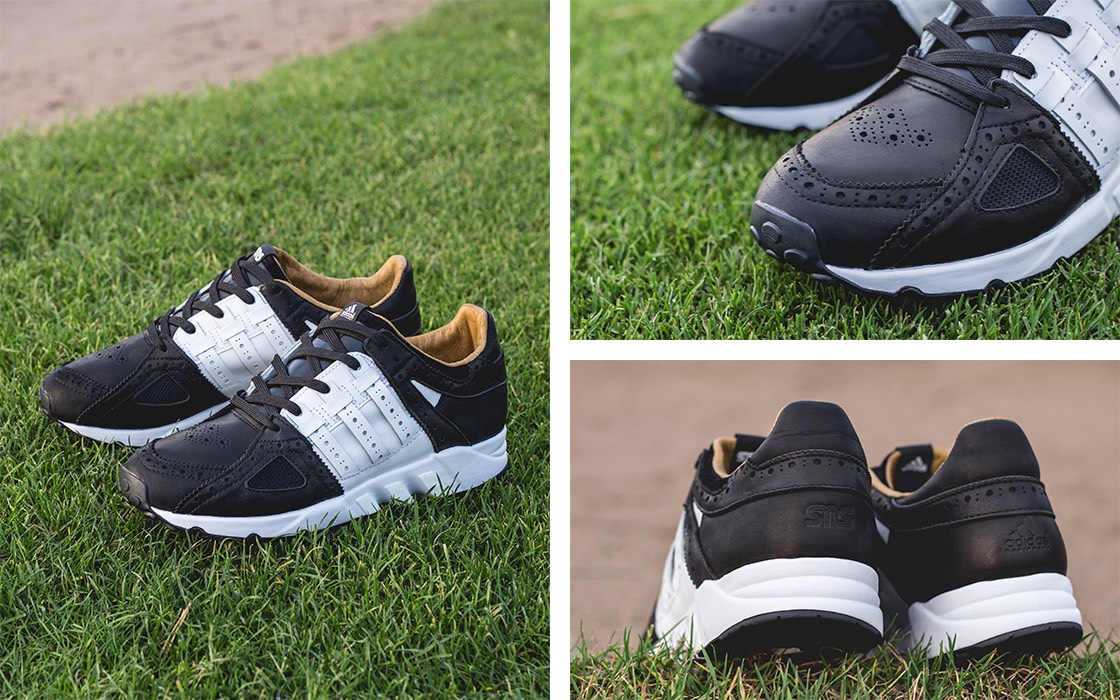 More obviously inspired by the real beautiful game, the EQT Running Guidance 93 is a black leather sneaker, with white saddle, classic golf shoe bragging on the toe and saddle, and a sweet brown leather lining. Both shoes also feature a grass print insole, with a SNS logo'd golf ball on them.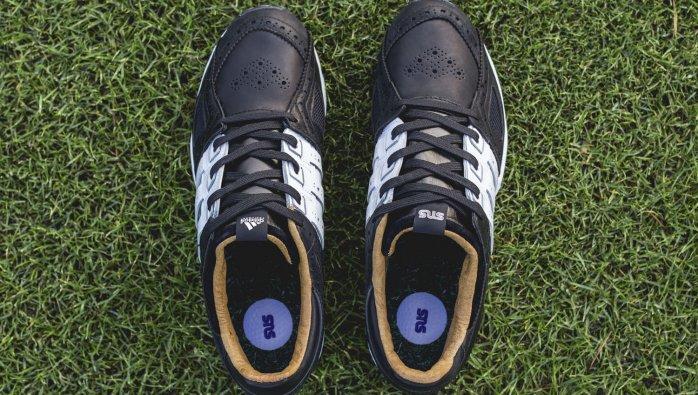 Why SNS decided to take inspiration from golf is unclear, all we know is that we are jonesing hard for both pairs.
The adidas Consortium x Sneakersnstuff 'Tee Time Pack' will be available at Sneakersnstuff exclusively on January 22nd.
UltraBOOST £129
EQT Running Guidance 93 £109
Check out the latest adidas Tour360 BOOST here