European Tour
Oct 3rd, 2020
Herbert leads as Lawrie takes a bow
Open Champion and tour stalwart says farwell at Scottish Open
Words: GolfPunk Photography: Getty Images
Lucas Herbert made the most of favourable conditions to take a one shot lead into the weekend at the Aberdeen Standard Investments Scottish Open.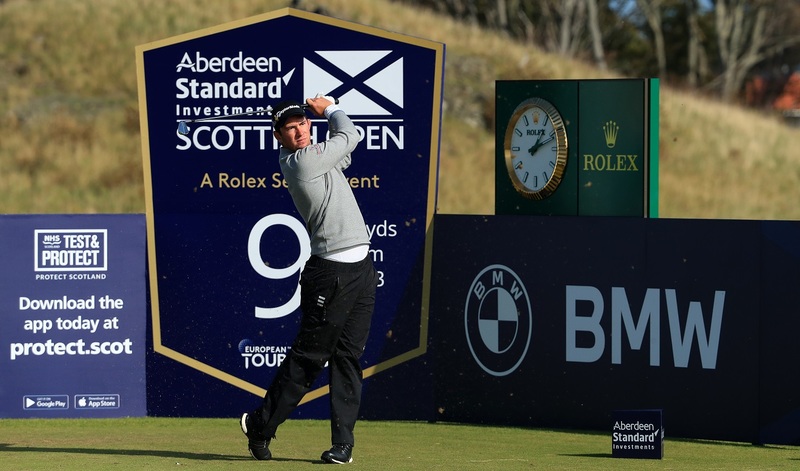 The Australian added a second round of 65 to his opening 66 at The Renaissance Club to top the leaderboard at 11 under par as he goes in search of a second European Tour title in 2020 following his victory in Dubai in January
"I'm pretty happy. To be honest I turned up here on Wednesday and hit it all over the place. Sort of not really expecting too much the last few days, but it's kind of all come together nicely." said Herbert.
"Links golf is a lot of fun and it's definitely a different challenge from probably what we play most of the year. It takes some imagination and I feel like I've got a fair bit of that, so it's good fun. You come back here every year and you kind of learn new things and add to your knowledge about the golf course, things that you just don't spot the first time around, so the more times you can play it the better."
Englishman Robert Rock sits one shot off the pace, with his countrymen Ryder Cup star Ian Poulter and two-time Rolex Series winner Lee Westwood forming the chasing pack.
Poulter carded 66 on Friday to move to nine under par alongside his playing partner and overnight leader Westwood, who followed Thursday's brilliant 62 with a 71.
Major winner and Ryder Cup player Paul Lawrie hit the final shot of his storied European Tour career on home soil today in his 620th, and final, appearance.
The 51-year-old has been one of Europe's most recognisable figures for close to three decades in a playing career that saw him become a champion on eight occasions – including the 1999 Open Championship at Carnoustie - as well as representing Europe twice in The Ryder Cup. 
"I would say that I've obviously been fortunate enough to have been a decent player, to have won a few, and every win is special because I never thought I'd win any to be honest. Never thought I would play in any, never mind win any." said Lawrie after his last round on Tour
"The Open was out of this world and to have your name on that is unbelievable. So been a great time. Had a blast. But today shows exactly why I'm doing what I'm doing. I can't play at this level when my back's terrible, my left foot's been sore this last couple of days which it hasn't been sore."
"I don't want to play in tournaments and just making up the numbers. That's not what I'm about. If I'm stopping a young boy of coming in and having a game, having a career, I don't want that. There's no chance I can win tournaments at this level."
---
And another thing...