European Tour
Aug 15th, 2019
ISPS HANDA World Invitational
Joint men's and women's event underway
Words: GolfPunk Photography: LET
Scotland's Craig Ross and England's Eleanor Givens are the first round leaders lead in the The ISPS HANDA World Invitational, both carding an impressive 6 under par. Ross shot an impressive birdie free round of 64 Massereene Golf Club while Givens had seven birdies and one solitary bogey in carding a 67 at Galgorm Castle Golf Club.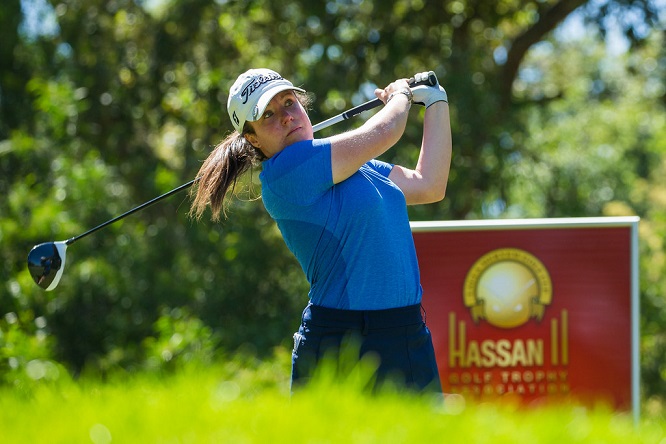 Givens who leads America's Beth Allen and Karolin Lampert of Germany by one shot tweeted afterwards how happy she was with her new clubs.
https://twitter.com/Ellie_Givens/status/1162094583511212033
It would appear that the women playing at  Galgorm Castle found the course more to their liking than those competing at Massereene. Only one player from the Massereene side of the draw made it in to the top 10 after day one, the amateur Lauren Walsh who had an impressive two under 71.
England's Charley Hull and Scotland's Carly Booth were both playing at Massereene with Booth shooting a level par 73 and Hull taking one more to sit on one over. They will expect to move up the leaderboard at Galgorm Castle today but the weather is not looking great for Friday.
In the men's event, Ross leads England's Richard Manselll and Gary Stal from Holland by a single shot. All three were playing at Massereene Golf Club but there was not the same obvious difference between the scores on the two courses for the men compared with the women.
Two shots back is Callum Hull of Scotland who is looking for his third win of the season which will gain him immediate promotion to the European Tour. Hull had six birdies and two bogeys in his round of 66 on the par 70 Massereene course.
European Tour veteran Grégory Bourdy sits three off the lead following his three under 67 at Galgorm Castle.
And another thing...
A step in the right direction, but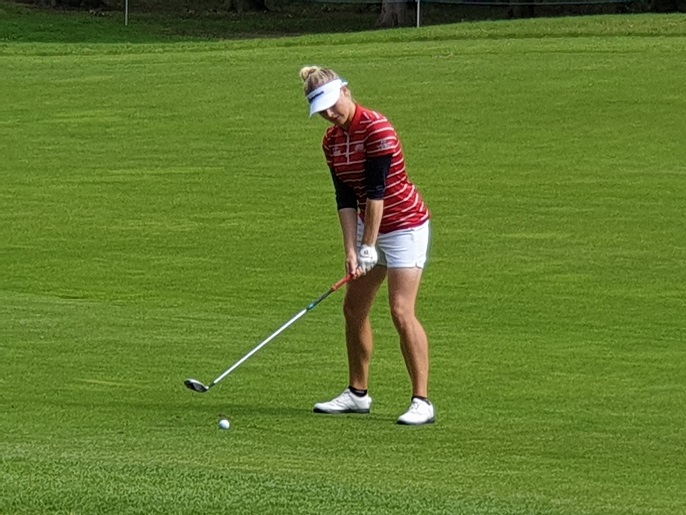 TAGS: ISPS HANDA World Invitational, Gender Pay Gap, European Challenge Tour, Ladies European Tour, Modest! Management, Craig Ross, Eleanor Givens, Carly Booth, Charley Hull, European Tour, 2019