Equipment
Sep 20th, 2015
The TaylorMade M1 Rescue
Small, slick, and powerful!
Words: Daniel Owen Photography: Joseph Donahue
So we've hit the M1 driver, raved about the fairway wood, and now we get to the hybrid. TaylorMade invented the Rescue/Hybrid category but the last few years have seen Callaway, Ping, and Titleist hybrids become much more popular, while TaylorMade's sister company Adams has dominated in tour use.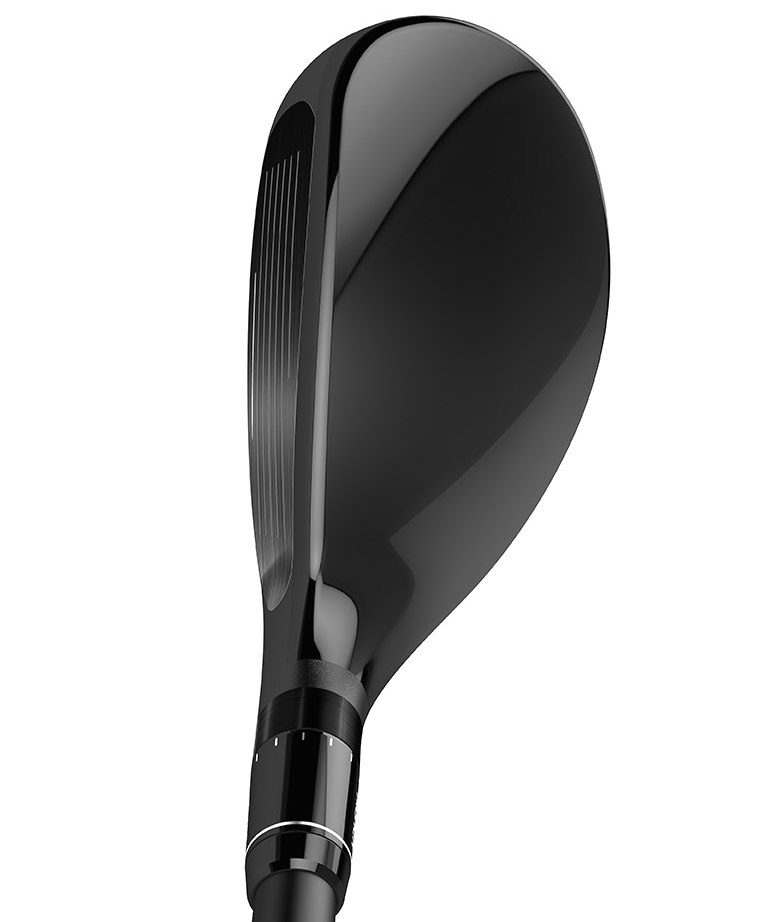 So whats's different about the M1 Rescue to last years R15 hybrid. Well the obvious thing is the colour. Where the driver and fairways feature a split white and carbon crown, the M1 Rescue has a gloss black crown. It looks great, and follows a recent trend we've noticed of hybrids being given their own identity a bit more, not just a mini version of the fairway wood. It's also noticeably bigger than the R15, not large or chunky, but the R15 was a very compact looking hybrid.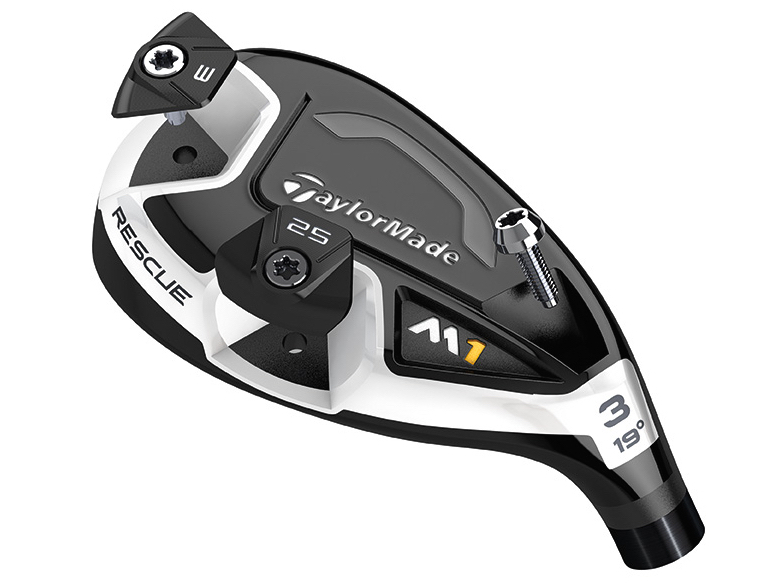 The second big difference is the two adjustable weights on the sole. This isn't a new idea for TaylorMade, the old Rescue Dual had movable weights, but it's a really useful feature for controlling ball flight. It's been implemented much better than in the past, with the weights fitting flush to the sole. With the three gram weight in the heel and the 25 gram weight in the centre it gives it a neutral flight, preferred by many better players, swap them around and it sets the club up for a draw.
Like the other M1 products, it features an adjustable hosel, adjustable for 1.5 degrees of loft up or down, while the face has a speed pocket behind the face to increase ball speed on all shots. 
So that's all the technical detail, what about hitting it? This Rescue is very easy to hit. From the first shot, the ball was launching in the air, with no hassle, going straight as a die. It's a much more forgiving hybrid than R15, and it seemed to go longer too. Our main complaint was against the stock Fujikura hybrid shaft. It felt soft, and lacking in control, and for my swing, I couldn't feel the head throughout my swing. I hit the ball high though, and this head with the right custom fit shaft in would be a monster, even with the wrong shaft in it for me, this felt like one of the straightest, easiest to use hybrids I've ever hit. 
It feels like TaylorMade have gone back to basics, and remembered what was needed from a good Rescue club, rather than just putting the same technology as the driver and fairway and making it smaller. These will prove to be very popular out on tour next season, and we expect to see a lot of players going back to TaylorMade Rescues when they hit this.
Check out our TaylorMade M1 Driver review here...
TAGS: TaylorMAde, M1, Rescue, GolfJunk, Golfpunk, Equipment, 2015, Hybrids