Equipment
Jan 17th, 2018
PING's Vault 2.0 putters
All new for 2018
Words: GolfPunk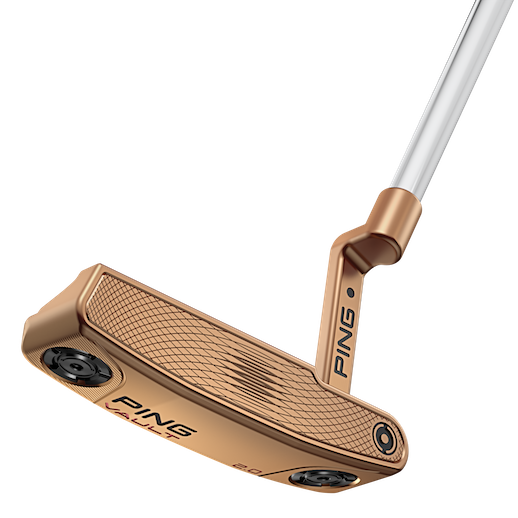 The next generation of PING's 100%-milled putters are crafted and engineered to provide tour-calibre touch and performance through proven innovations like precision-milled, patented True Roll Technology (TR), plus a new custom-weighting system. The new system offers sole weight options in steel (standard weight head), tungsten (15 gms heavier than standard) and aluminium (15 gms lighter than standard) to match a golfer's feel and balance preferences. 
"The PING Vault 2.0 putters are luxurious works of art that are engineered to perform," said Solheim. "The craftsmanship and materials used in our milling and finishing processes ensure premium, eye-catching designs that appeal to the most discerning golfers. The ability to customise the weights provides golfers a putter uniquely built to fit their game."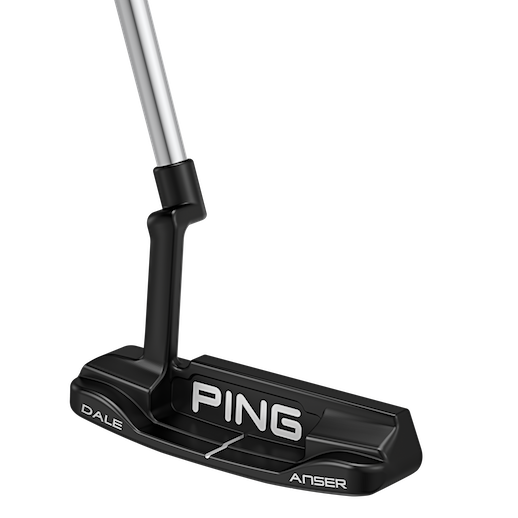 Precision-milled TR technology ensures full-face forgiveness for consistent speed off the face. The individually milled face pattern varies in depth and pitch across the face, which speeds up off-centre impacts, improving consistency and ultimately leading to fewer three-putts.
"As we advance the technologies we apply in designing and manufacturing our putters, we're able to offer more putter-fitting options than ever," said Solheim. "The precision with which we mill the PING Vault 2.0 putters allows us to fine-tune the specifications that best match a golfer's stroke and feel preference. With our new weighting system, we're able to add or reduce the overall headweight to achieve the best balance for each player, which will lead to more consistency on the greens."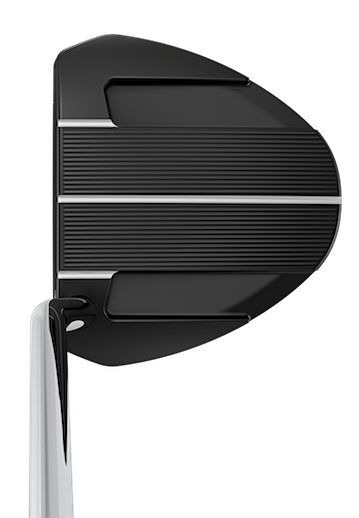 Golfers can choose from three premium finishes (Stealth, Platinum or Copper) in five models precision-milled from 303 stainless steel, including the new Dale Anser, which is inspired by one of the original Anser putter moulds created by Allan Dale Solheim and detailed by his father, Karsten Solheim. The award-winning Ketsch mallet (Stealth or Slate finish) combines a fully-machined 6061 aerospace-grade aluminium body with a stainless steel sole plate for an extremely high MOI and offers exceptional alignment features. All the models are fit for stroke and designed with varying alignment aids to fit a golfer's preferred look and alignment style.  As part of the custom-building process that ensures optimal balance, putters between 34" and 36" in length are built with steel sole weights; models 34" and shorter feature tungsten weighting; putters built 36" and longer use aluminium weights.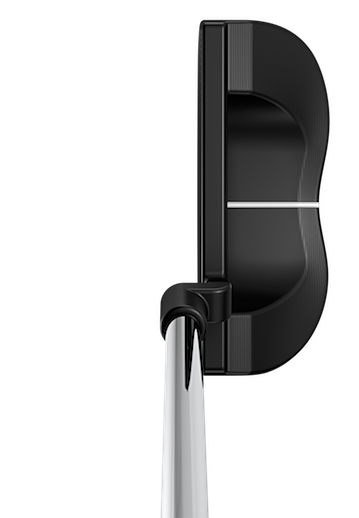 Four proprietary PING Pistol tapered grips provide golfers with variances in shape and feel. The PP60 is a midsize, lightweight design with a foam under-listing and dominant flats for face awareness. The PP61 has an exaggerated pistol to fit the contour of the golfer's hands and a rubber under-listing for a softer response. The PP62 is a lightweight, oversized grip with a rounded profile. The CB60 is standard on custom counter-balanced putters in the line.
PING Vault 2.0 Putter Technology and Specifications:
Dale Anser (Blade)
- 350g, fully machined 303 stainless steel
- Available in Copper, Platinum or Stealth finish
- Slight Arc 
- 35" std. length, 3º std. loft, lie angle adjustable +-4º
- RRP: £275
Voss (Blade)
- 350g, fully machined 303 stainless steel
- Available in Stealth finish (Copper or Platinum available special order)
- Slight Arc 
- 35" std. length, 3º std. loft, lie angle adjustable +-4º
- RRP: £275
B60 (Blade)
- 355g, fully machined 303 stainless steel
- Available in Stealth or Copper finish (Platinum available special order)
- Slight Arc 
- 35" std. length, 3º std. loft, lie angle adjustable +-4º
- RRP: £275
ZB (Blade)
- 350g, fully machined 303 stainless steel
- Available in Platinum (Copper or Stealth available special order)
- Slight Arc 
- 35" std. length, 3º std. loft, lie angle adjustable +-4º
- RRP: £275
Piper (Mid-Mallet)
- 360g, fully machined 303 stainless steel
- Available in Stealth finish (Copper or Platinum available special order)
- Slight Arc or Straight
- 35" std. length, 3º std. loft, lie angle adjustable +-2º
- RRP: £275
Ketsch (Mallet)
- 365g, fully machined 6061 aluminium head, stainless steel sole plate
- Available in Stealth finish (Slate finish available special order)
- Slight Arc or Straight
- 35" std. length, 3º std. loft, lie angle adjustable +-2º
- RRP: £275
Related:
PING launches new G400 Max driver