Equipment
Sep 12th, 2016
Dustin and Bryson's What's In The Bag
DJ's new putter in detail
Words: Daniel Owen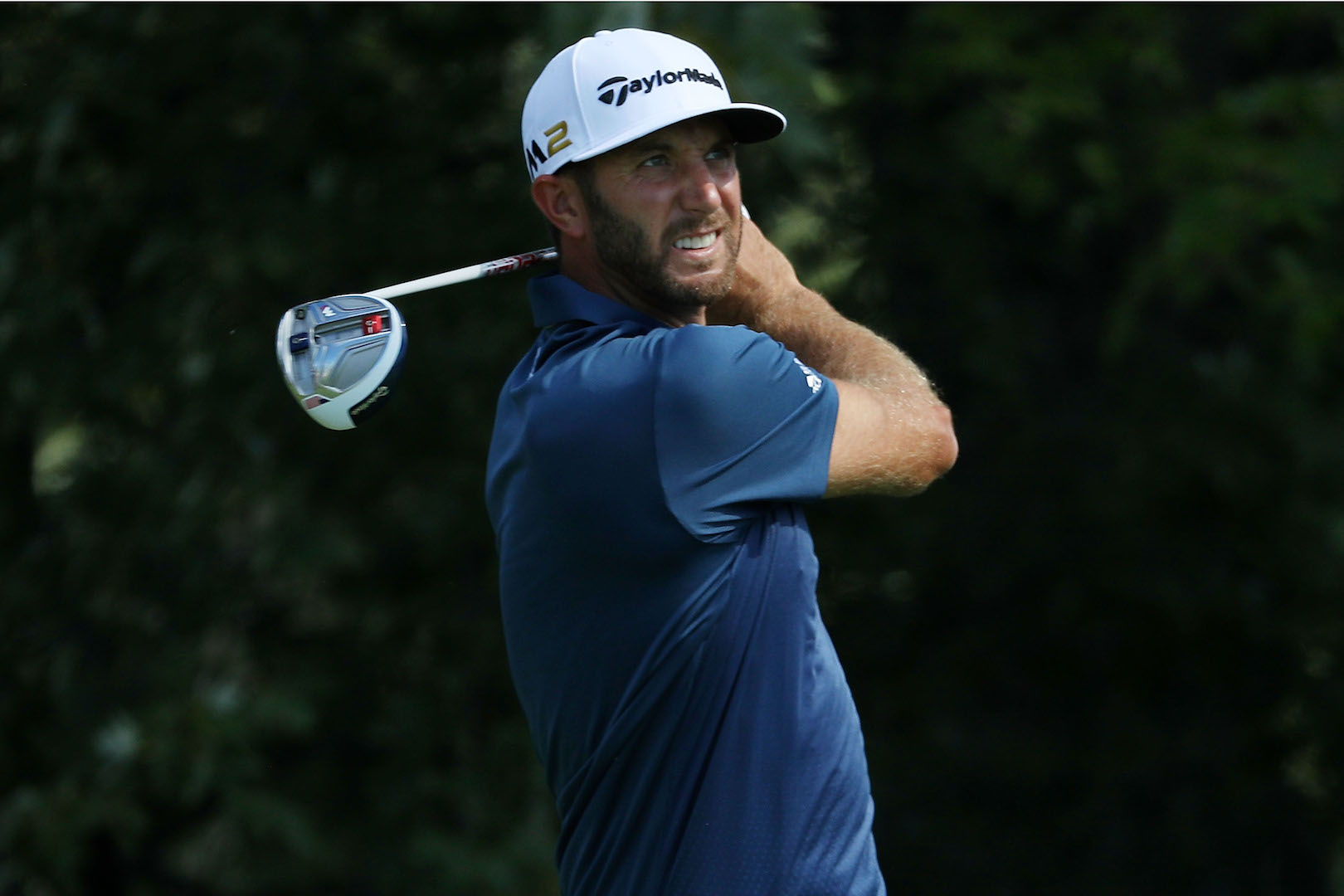 Dustin Johnson won the BMW Championship because he drove the ball better than anyone else, and putted better than all but one player for the week. Drive for dough, putt for dough if you will.
Averaging 319.3 yards off the tee, and over 64% of fairways hit, it's no surprise Dustin put himself in position to make birdies. Dustin has recently switched to a special patriot edition TaylorMade M1 driver, which features a red white and blue theme, including a blue carbon crown.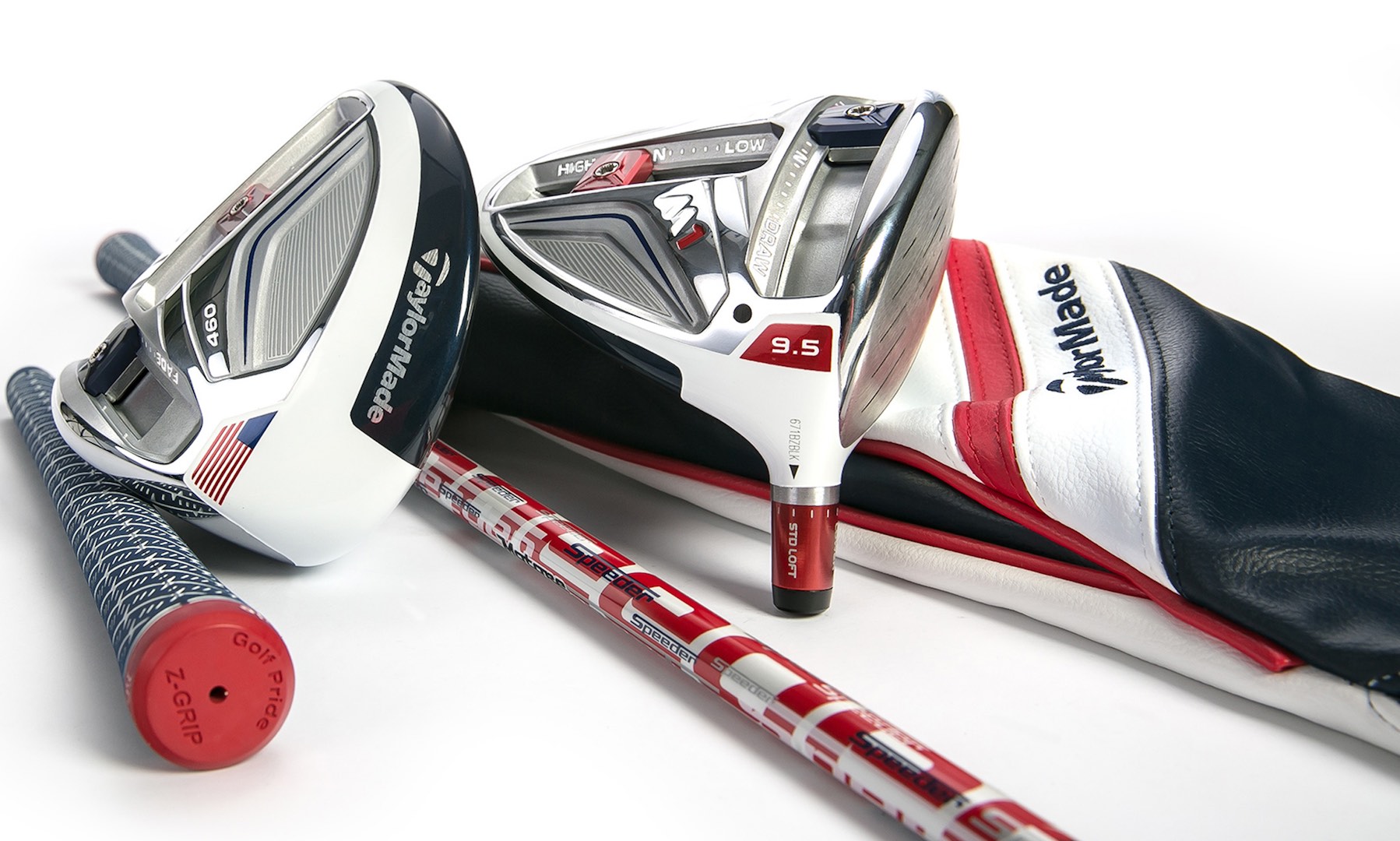 The bigger change was DJ's switch to a TaylorMade Spider Limited putter from his Scotty Cameron Newport. In practice Dustin was trying a Scotty Cameron mallet similar to the putter Rory McIlroy recently switched to, but it wasn't a big enough improvement to make the bag. Dustin took a fancy to Jason Day's putter while playing with him at the Deutsche Bank and had TaylorMade make him the same model. He putted well with it in practice but something wasn't quite right, and he used one built for his caddy and brother, AJ.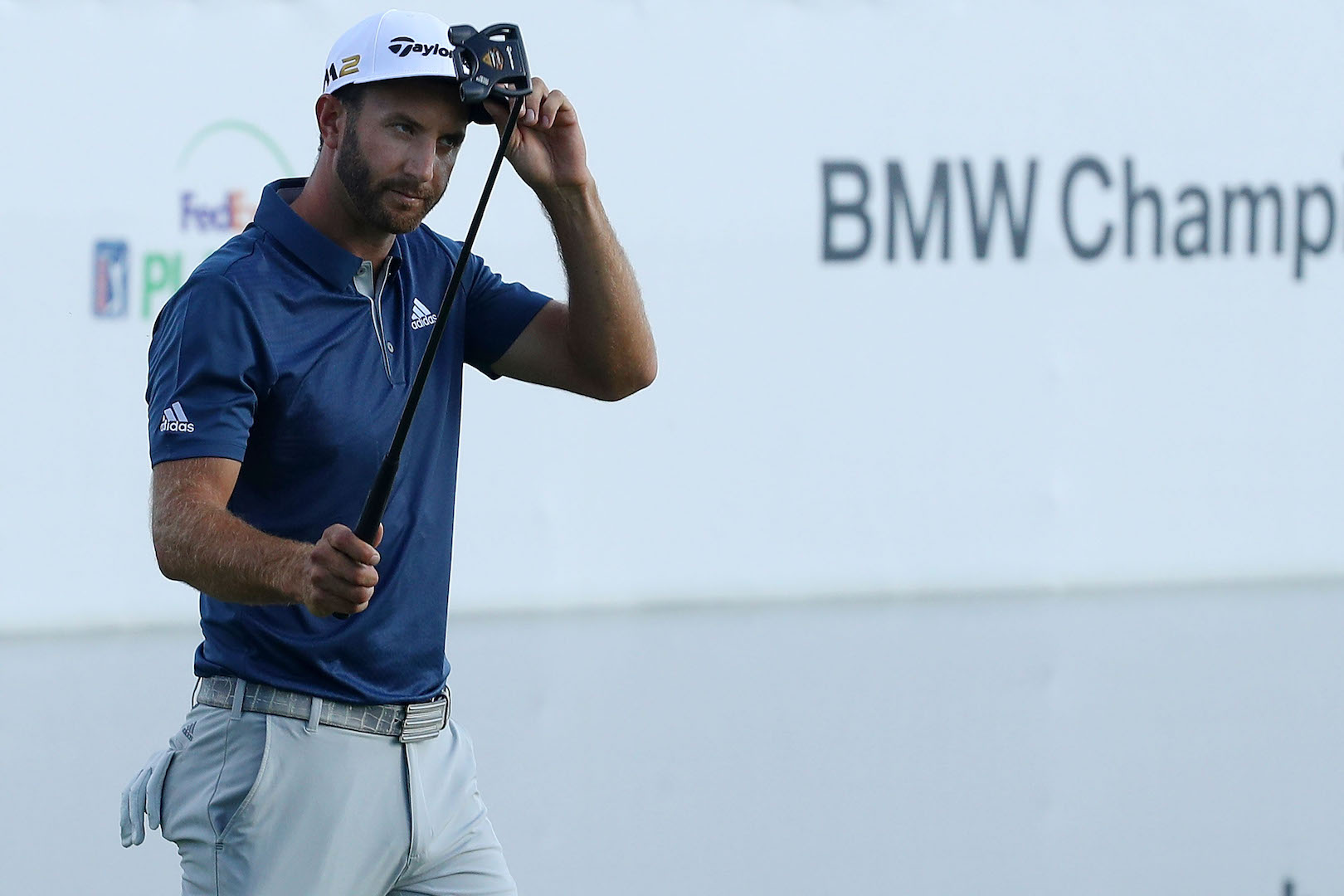 "I had the same one that Jason [Day] was using, it was the red one. I don't know, for some reason — well, I was putting with it and I was putting good with it and right before we were about to tee off on Thursday I'm like, 'AJ, don't you have the same one in black?' And he says, 'Yeah,' and I said, 'Go get it.'"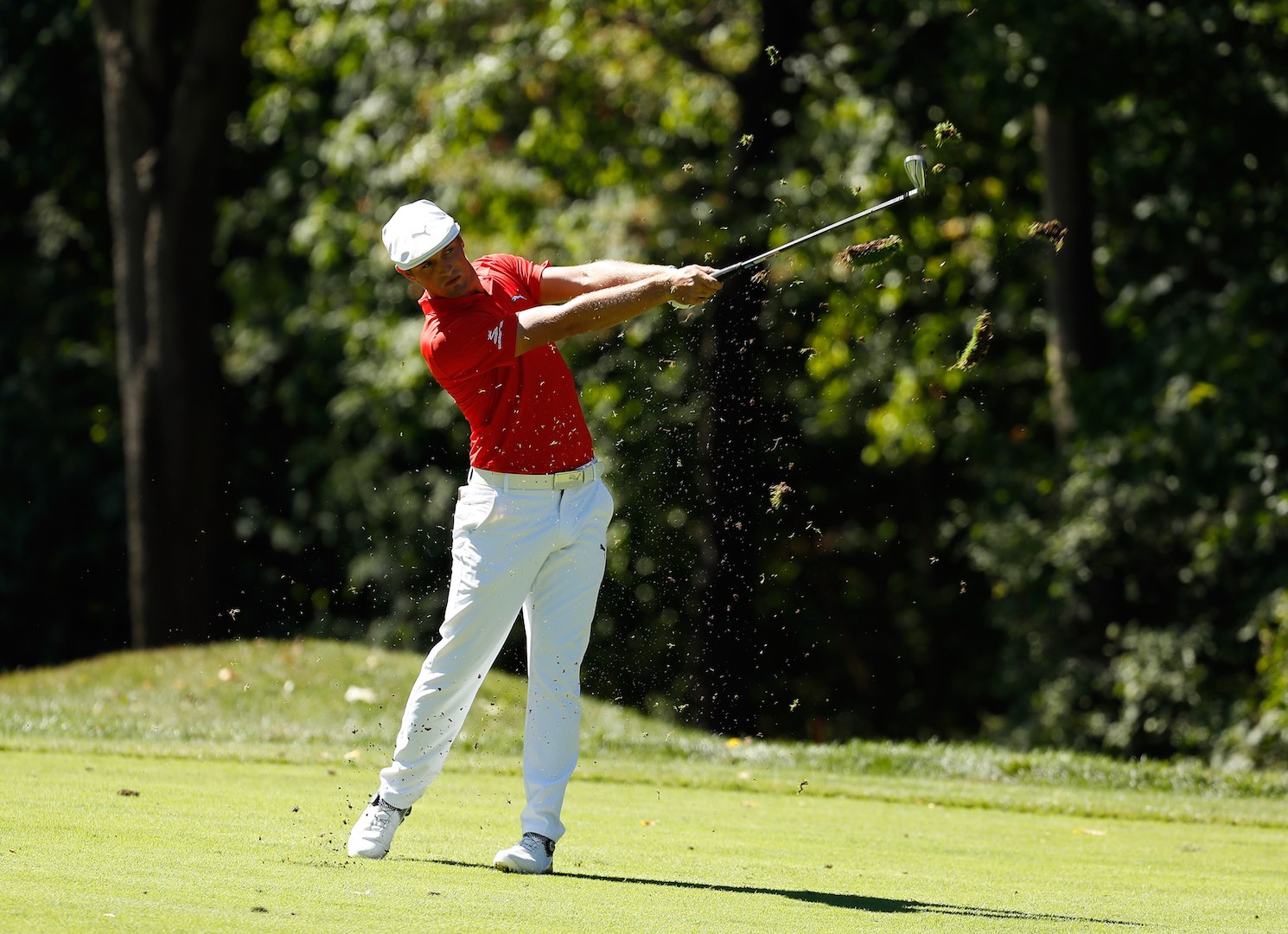 DeChambeau's Irons
Bryson DeChambeau got his first professional win using a set of Cobra King One Single Length Prototype irons. DeChambeau's irons are all built to 37 inches, or what most people would think of as 7–iron length.
Bryson also put a new driver in play this week after finding his Cobra King LTD had a cracked face on Tuesday. While he swapped it like for like with the same model and loft, he felt it was more consistent, after struggling badly with his driver for a while.
"I put a new driver head on … I hit the first one a little on the heel, and it went dead straight," DeChambeau said. "I'm like, 'alright, that's different; that would've cut 20 yards."
"I kept going forward with that, and it kept going straighter, so that was it. … I know my driving accuracy has been terrible, and this may have been what it is."
Dustin Johnson's BMW Championship What's In The Bag
Driver: TaylorMade M1 Special Edition Driver / 10.5* / Fujikura Speeder Evolution 2.0 Tour Spec 661X shaft (D4 swingweight)
Fairway: TaylorMade M1 Fairway / 17* / Aldila RIP Alpha 90X M1 Fairway / 19* / Aldila RIP Alpha 90X
Irons: TaylorMade Tour Preferred MB ('14) Irons / 3-9, PW / True Temper Dynamic Gold Tour Issue X100
Wedge: TaylorMade Tour Preferred EF Wedges / 52* & 60* (Tour Grind) / KBS Tour Wedge 130X Black Nickel
Putter: TaylorMade Spider Limited Putter / 35 inches, 2.5* loft , 69 lie angle w/ 80/20 Pure Roll insert
Golf Ball: TaylorMade Tour Preferred X Golf Ball (#1)
Glove: TaylorMade Tour Preferred Glove
Shoes: adidas Golf Tour360 Boost Footwear
Bryson DeChambeau's DAP Championship What's in the bag:
Driver: Cobra KING LTD Pro in 7.0 degrees, HZRDUS Black 85X @ 44.5" gripped
Fairway: Cobra KING LTD Fairway 3/4 in 12 degrees, HZRDUS Black 85X @44.0" gripped
Hybrid: Cobra KING 3 Utility in 18 degrees, HZRDUS Black 85X @39.5" gripped
Irons: Cobra KING ONE Length prototype irons 4-PW, Project X LZ 6.0 @ 37.5" gripped
Wedges: Cobra KING Wedges Versatile Grind 50, 55 & 60 degrees, KBS HiRev X 37.5" gripped
Putter: Edel Brick
Ball: Bridgestone B330S
Shoes: Puma Titan Tour Ignite Disc
Joost Luiten KLM Dutch Open What's In The Bag
Driver: TaylorMade M1 430 Driver / 8.5* / Mitsubishi Rayon, Diamana S+ 60-X, Lamkin Crossline grips on all clubs
Fairway: TaylorMade AeroBurner Fairway / 15* / Aldila, ATX Green 75-X
Irons: Titleist 716 CB irons
Wedges: Titleist Vokey Design SM6
Putter: Titleist Scotty Cameron Prototype
Ball: Titleist Pro V1