Equipment
Jan 24th, 2018
Cobra Golf unveils King Black Wedge and King Black One Wedge
Delivering a new level of precision, spin and feel
Words: GolfPunk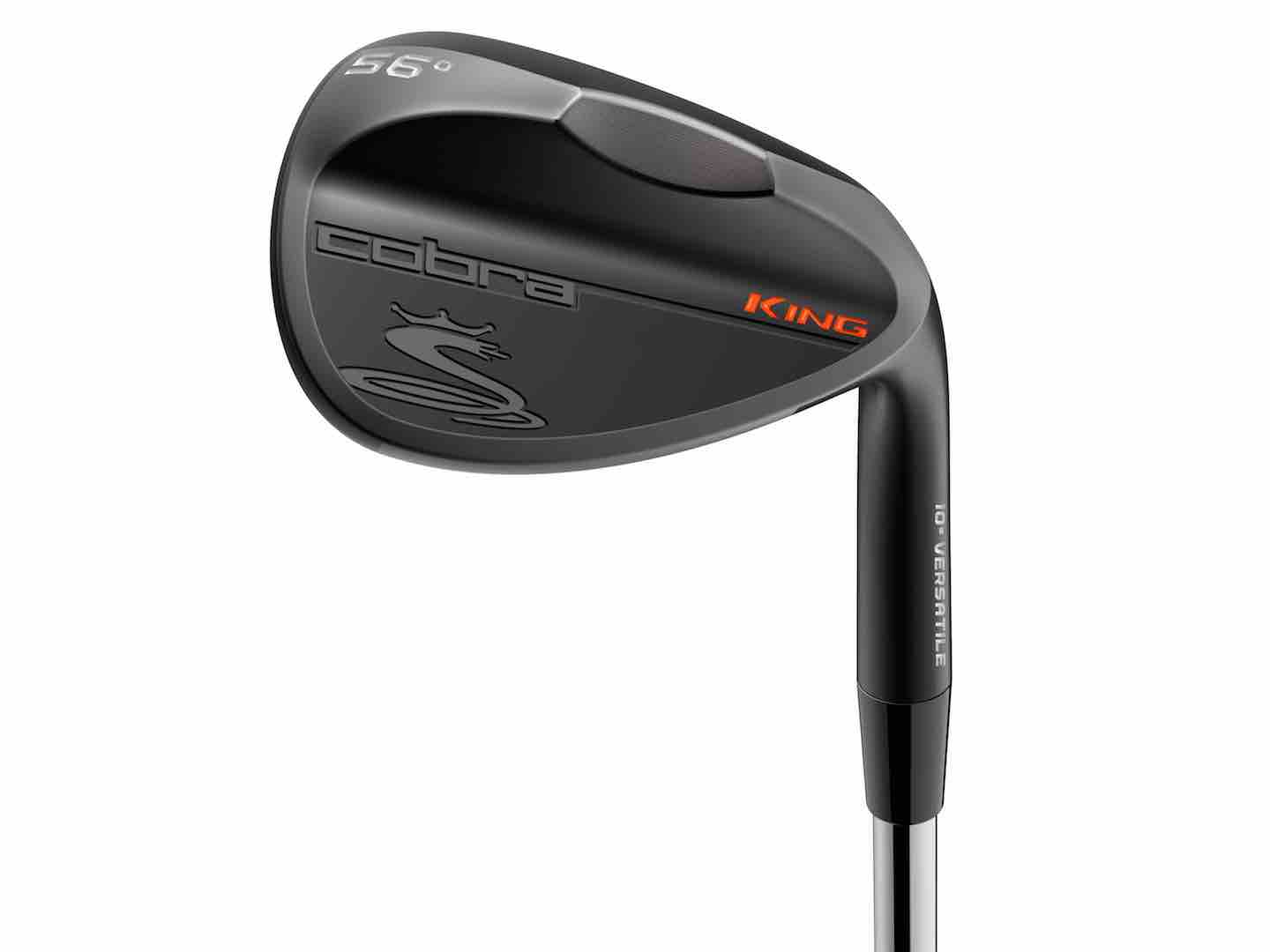 Cobra Golf has introduced its new KING Black and KING Black ONE Length Wedges. Both feature a sleek Dimonized Black Metal (DBM) finish, a revolutionary metal coating technology for the ultimate in durability. The wedges incorporate COBRA's patented Progressive Spin Technology, delivering the perfect blend of versatility and precision around the greens.
The KING Black Wedges utilise an 8620 Carbon Steel construction and DBM finish which was developed at one of COBRA's forging foundry's. This proprietary finish results in a premium black satin look that diffuses light and lasts longer than any other black finish – the result is longer-lasting, better looking wedges with a confidence-inspiring appearance at address. This is the same finish used on Rickie Fowler's Tour irons for the past few years. The KING Black Wedges will also feature COBRA CONNECT technology, working in conjunction with the Arccos 360 mobile application, to provide golfers with detailed stats and data that helps them dial in their wedge game, track their performance and improve their scoring faster.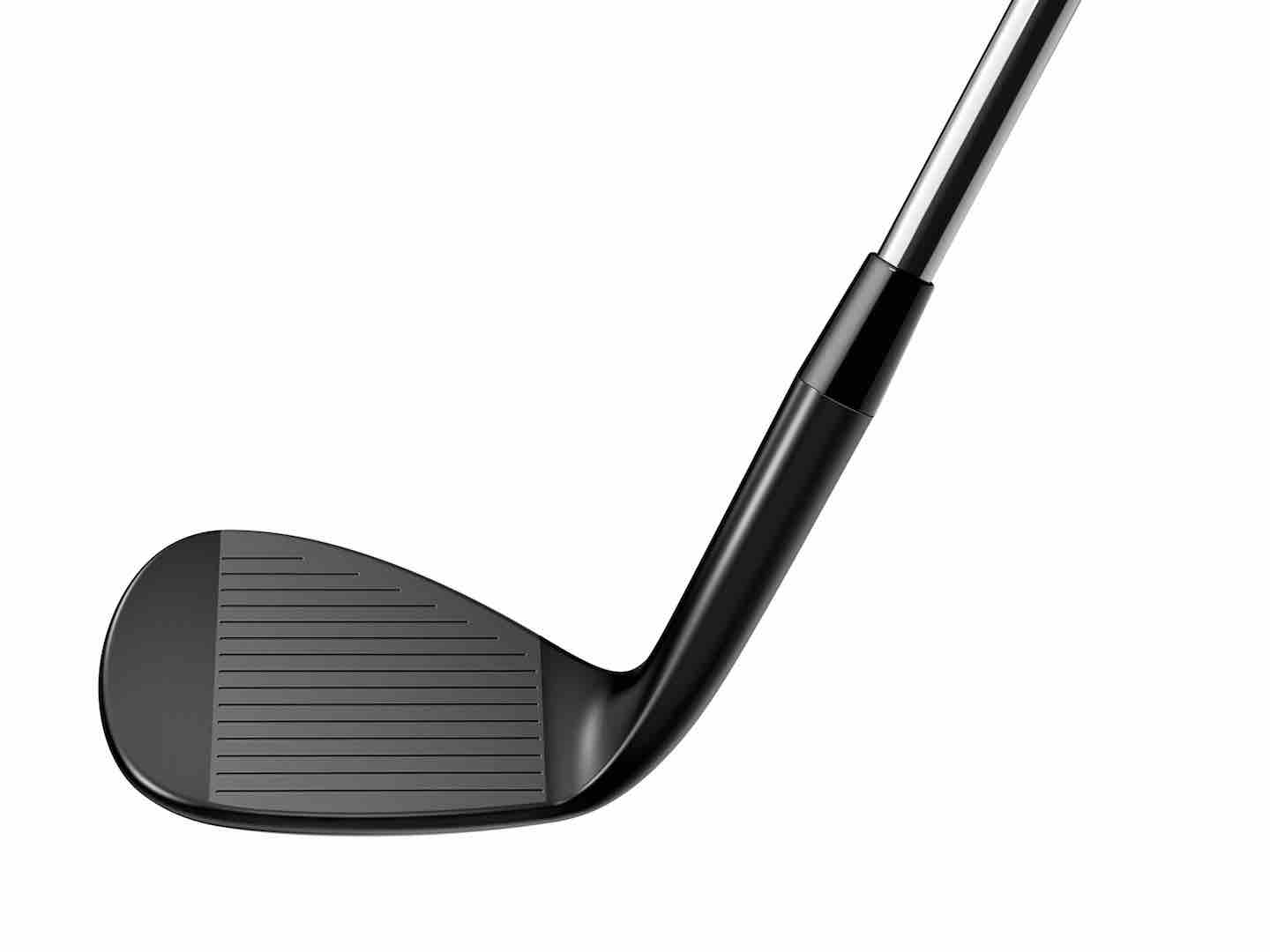 The new KING Black Wedge face (RRP £109) is manufactured using COBRA's cutting-edge, patented CNC milling process that allows each groove to be shaped with maximum precision, resulting in more accuracy, and highly-consistent spin performance. The wedge utilizes COBRA's patented Progressive Spin Technology to provide tailored spin performance for each wedge loft. Progressive groove constructions feature wider, shallower grooves on weaker lofted wedges (56, 58, 60) and narrow, tighter spaced grooves on stronger lofted wedges (50, 52, 54) for optimised spin and trajectory for various shots executions around the green. Each wedge face is also CNC milled to deliver optimised Variable Face Roughness (VFR), which allows Cobra engineers to maximise both RA (average roughness) and RY (max peak-to-peak depth) to the USGA limit, delivering more control and precision on finesse shots.   
The KING Black Wedge is available in COBRA's three sole grind configurations allowing golfers the ability to choose the perfect wedge for their game and for any turf condition. Each unique sole grind has its own set of advantages: the Versatile sole features a softened leading edge with heel and toe relief and a medium bounce (8-10*) to provide more shot versatility on medium to firm turf conditions.  The Classic grind features a thinner sole, higher bounce (11-12*) and a progressively wider sole from heel to toe for ease of use on all turf conditions.  The WideLow grind offers a wide sole with low bounce (4-7*) that serves as an excellent all around wedge perfect for medium to soft turf conditions. A taller, muscle back design positions more mass directly behind the hitting zone and damps vibrations for a soft, yet solid feel at impact.  The topline features a subtle chamfer to create a thinner topline which is the look preferred by COBRA's Tour players.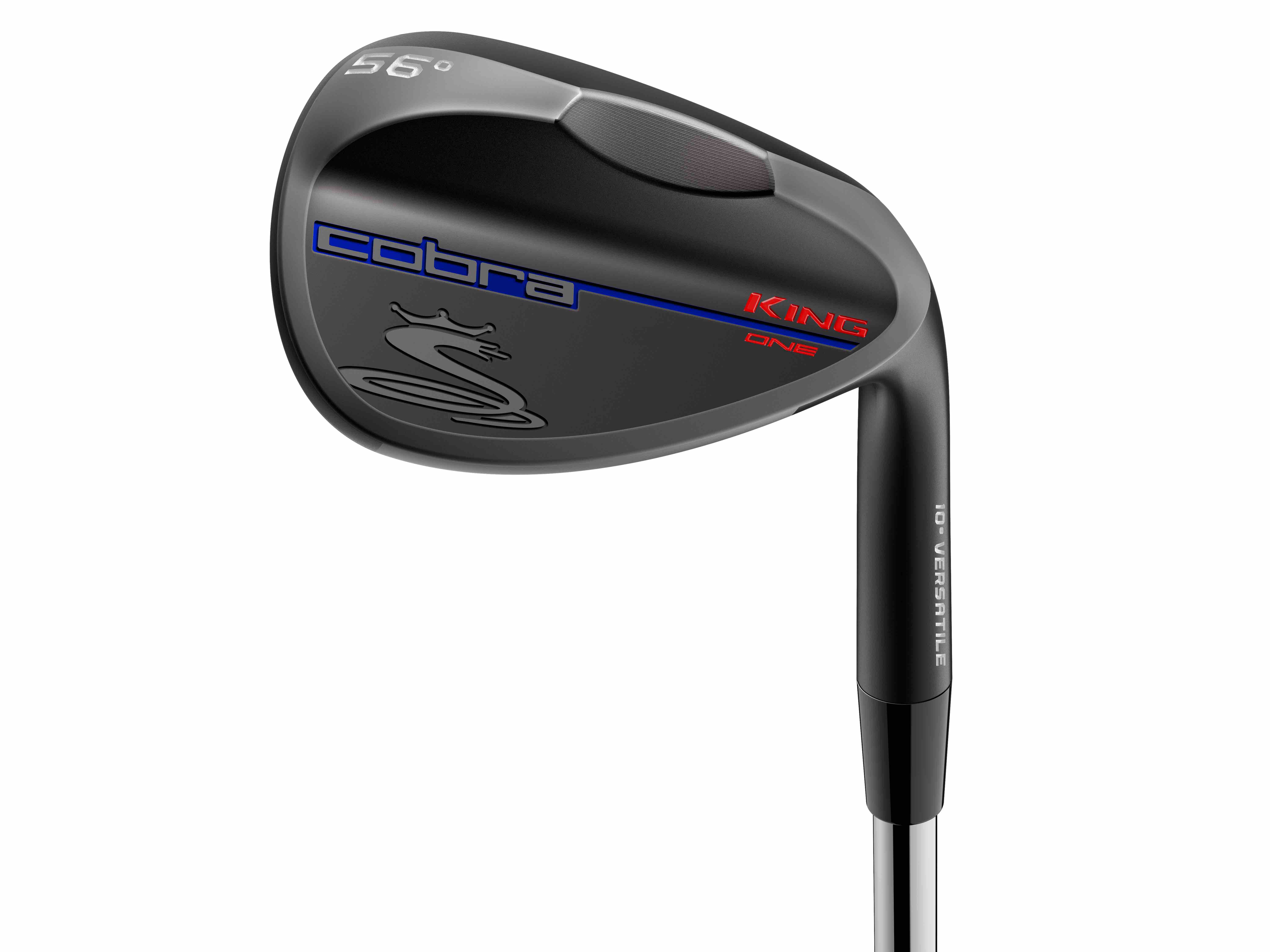 The KING Black Wedges, available in RH/LH in lofts ranging from 50-60O (available in select grinds) will hit retail from April 6th, 2018, and come standard with a True Temper S200 (Stiff) shaft that features a matte black Powder Coat finish, and Lamkin ACE Crossline grips with COBRA CONNECT.
An exciting addition to the COBRA wedge family is the KING Black ONE Wedge (RRP £109) to compliment the brands ONE Length iron and hybrid offerings, delivering ultimate consistency and simplicity that allows golfers to utilise one setup and one swing. To achieve optimum performance at 7-iron length and swing weight, the KING Black ONE Wedge features a 1o flatter lie angle than the standard, variable length wedge to help produce straighter and more accurate trajectories on shorter approach shots in a one length set up.  The KING Black ONE Wedge (RH/LH) is available in 56 O and 60 O and comes standard with a True Temper S200 matte black Powder Coat finish shaft in stiff and a Lamkin ACE Crossline COBRA CONNECT Grip in blue/red.
For information on the entire lineup of COBRA F8 products, visit www.cobragolf.co.uk. 
Related:
Odyssey strengthens its O Works line-up with new putter faces