Equipment
Jul 31st, 2017
Cobra Golf takes forgiveness to the max
With new family of woods for moderate swing speed players
Words: GolfPunk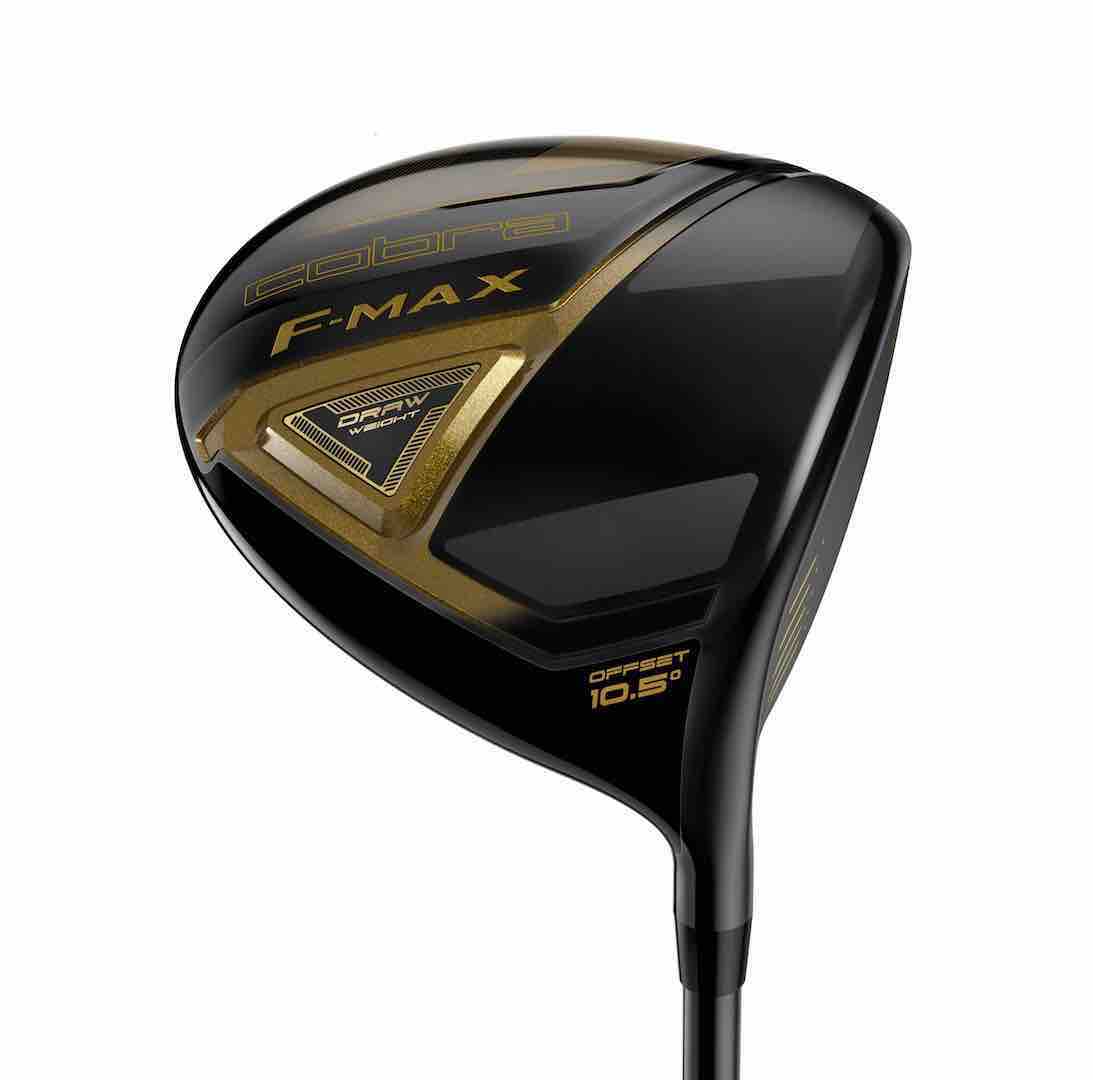 Cobra Golf has unveiled today the lightest, easiest to swing woods in the company's history – the F–MAX family.
The F–MAX wood family is comprised of men's and women's versions of Drivers, Fairways and Hybrids.  Each combines super light–weight configurations with the best of game improvement technologies to deliver COBRA's most forgiving and easy to hit woods ever.     
"In my experience teaching golfers of all skill levels, I have seen first hand that many amateurs struggle to create speed and optimal launch. The COBRA F–MAX product family was designed specifically with this moderate (or slower) swing speed player in mind.  With lighter swing weights, lightweight shafts and greater lofts, COBRA's F–MAX equipment will help make it easier for senior and lady golfers to get the ball up in the air and hit it farther and straighter every time," said Claude Harmon III, COBRA PUMA GOLF ambassador and instructor to some of games greatest players.  
The COBRA Golf F-MAX Driver (£229) utilises an ultralight configuration in which the proprietary COBRA SUPERLITE 50 shaft (SUPERLITE 45 for women's model) has a lighter shaft structure than its predecessor (COBRA MAX).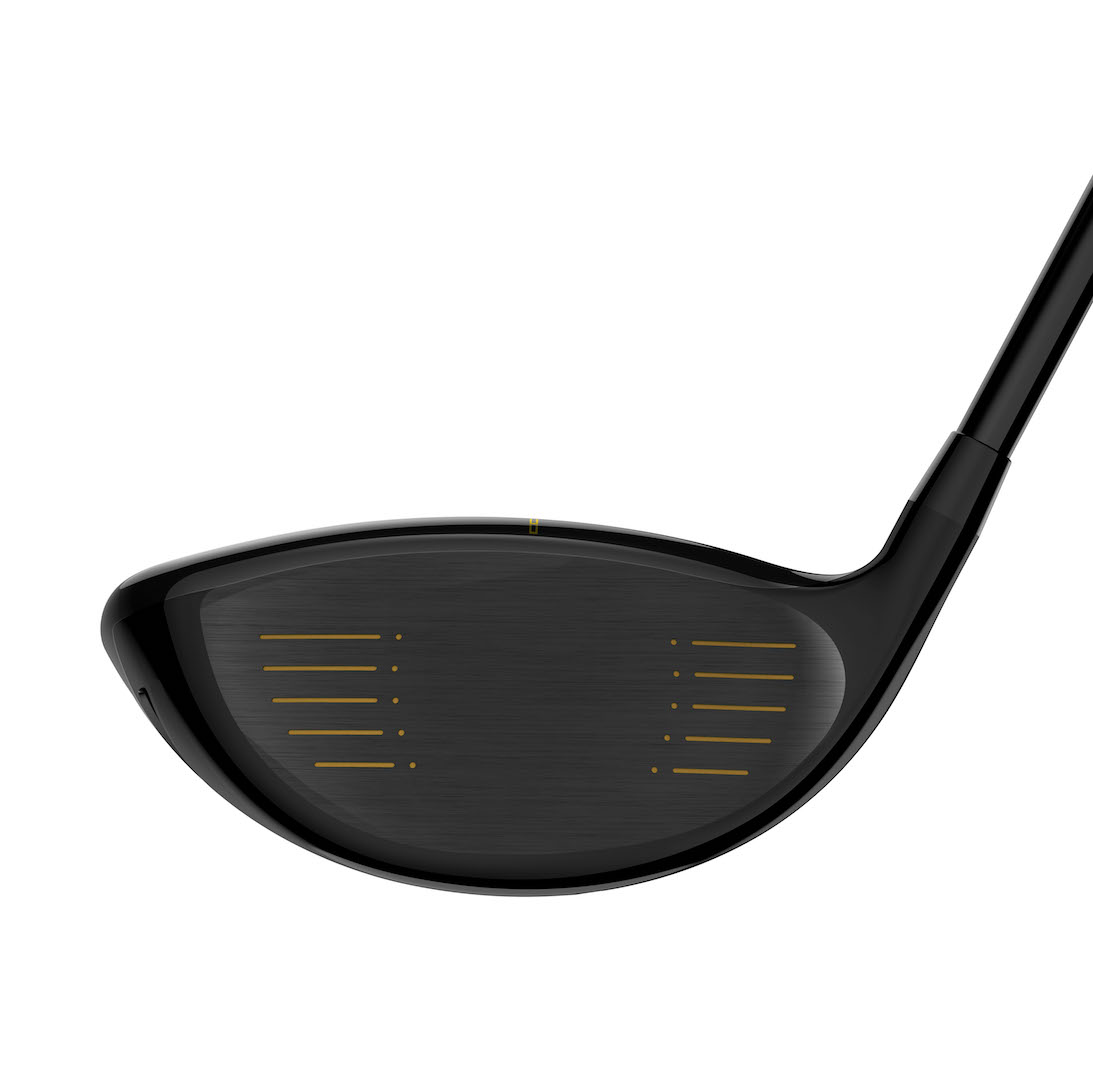 That, combined with reduced swing weight promotes improved clubhead speed and greater distance for players with moderate swing speeds.  In addition, the F–MAX Driver utilises a larger, LAMKIN REL 360 midsize grip (standard men's size grip on the women's drivers) to improve comfort and consistency off the tee. Complementing the souped up shafts and larger grips, COBRA Golf has designed the F–MAX Driver with the following game improvement technologies:
A Forged Ti-6-4 Titanium Face insert delivers more speed and a larger Sweet Zone™ for better distance on mishits. 
Back/Heel CG Weighting – Internal weighting positioned near the heel promotes a more forgiving, higher, straighter ball–flight. 
New Crown Alignment Feature – A subtle, confidence-inspiring crown alignment feature makes it easy to align the clubhead at address for more fairways hit off the tee. 
Offset/Straight Neck Design Hosels – Golfers are given the choice of using an offset hosel that creates higher trajectory with draw bias to help eliminate slices, or a straight neck hosel for a more traditional look at address and more workability.
Upgraded Aesthetics – An all new, premium black PVD finish increases the visual appeal and subdues the look of offset at address while still delivering the draw bias performance.
The F–MAX Drivers are available in 10.5 o and 11.5 o degrees of loft for men, and 15o degrees of loft for women. All F–MAX Drivers are available in Offset.
"When it comes to the Super Game Improvement category, it can't be overstated how important lightweight construction is to this category of player," said Tom Olsavsky, VP of R&D for COBRA Golf.
"With the creation of F–MAX we have focused on the concept that lighter means easier to hit and we have gone to great lengths to ensure that even our components deliver superiority when it comes to reduced weight. We are confident that the design of the F–MAX Driver, Fairways and Hybrids will make it easier for moderate swing speed players to create launch which is the key for performance, and get the ball airborne more quickly, hitting it farther and straighter than ever before." 
The F–MAX Fairways (£169) utilise many of same innovative weight saving and comfort increasing technologies as the Drivers, namely an ultralight configuration and larger grips. The F–MAX Fairways come stocked with COBRA SUPERLITE 60 shafts (SUPERLITE 55 in women's model) and mid–size LAMKIN REL 360 midsize grips (Standard Men's size for women's versions).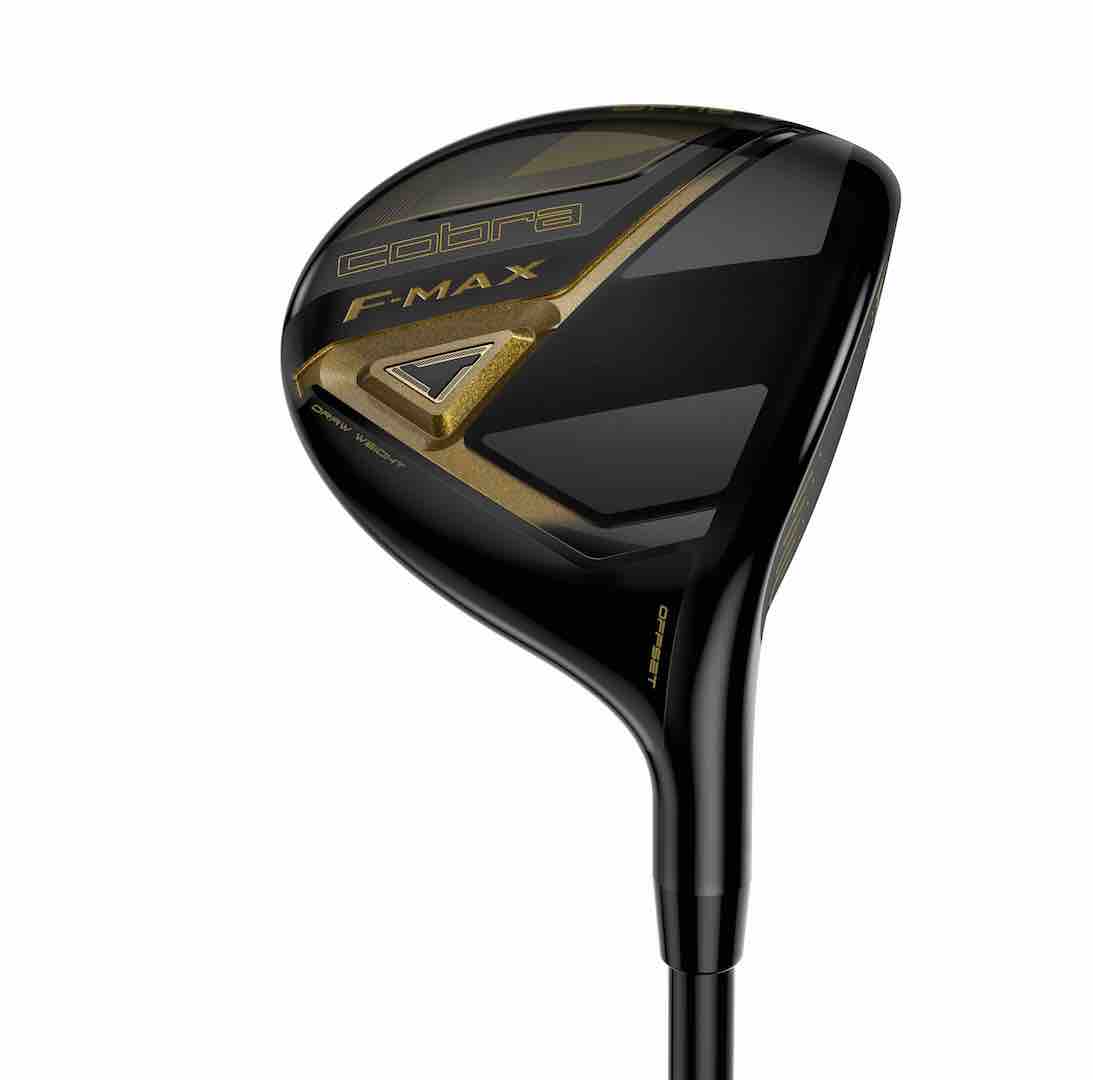 In addition, F–MAX Fairways' performance also benefit from such game improvement technologies as a Forged 455 Stainless Steel Face Insert, Back/Heel CG weighting, the Crown Alignment Feature and an offset hosel deisgn.  The F–Max Fairways are available in both right and left–hand in 16 o, 20 o and 23 o of loft for men, and 19 o, 23 o and 27 o of loft for women.
Rounding out the F–MAX family of woods are the F–MAX Hybrids (£149). The F–MAX Hybrids blend seamlessly with the Driver and Fairways, as they offer the same great COBRA SUPERLITE shafts (60 for men's and 55 for women's) and the same larger sized grips. The F–MAX Hybrids incorporate the same game improvement features as the F–MAX Fairways in a confidence inspiring hybrid head design.  The F–MAX Hybrids are available in RH/LH in 19 o, 22 o, 25 o, 28 o and 31 o of loft for men, and 23.5 o, 26.5 o, 29.5 o and 32.5 o of loft for women.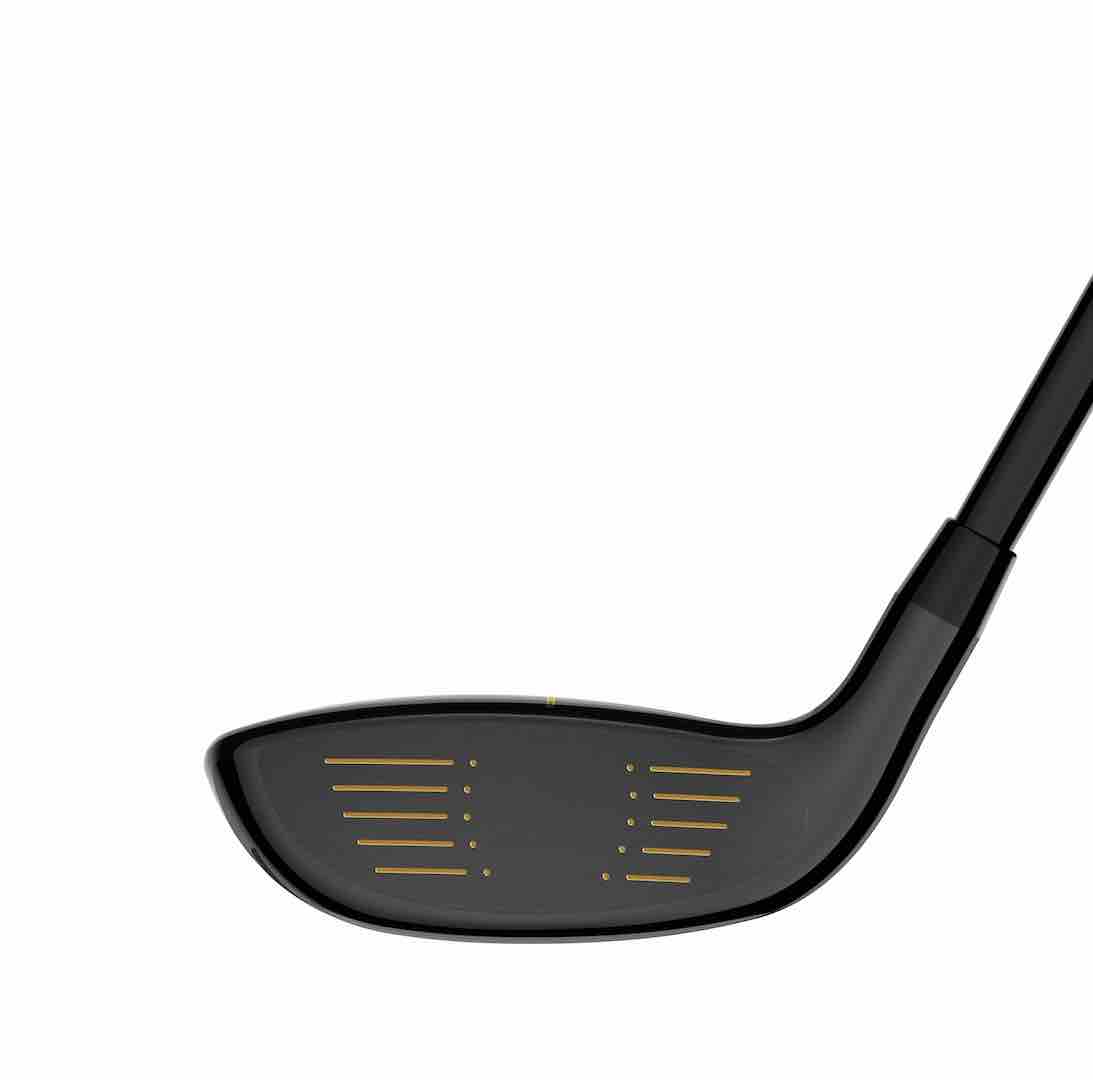 All the woods in the F–MAX Family provide golfers with a larger Sweet Zone and greater lofts over their competitors & predecessors, creating increased launch for added distance off the tee or fairway.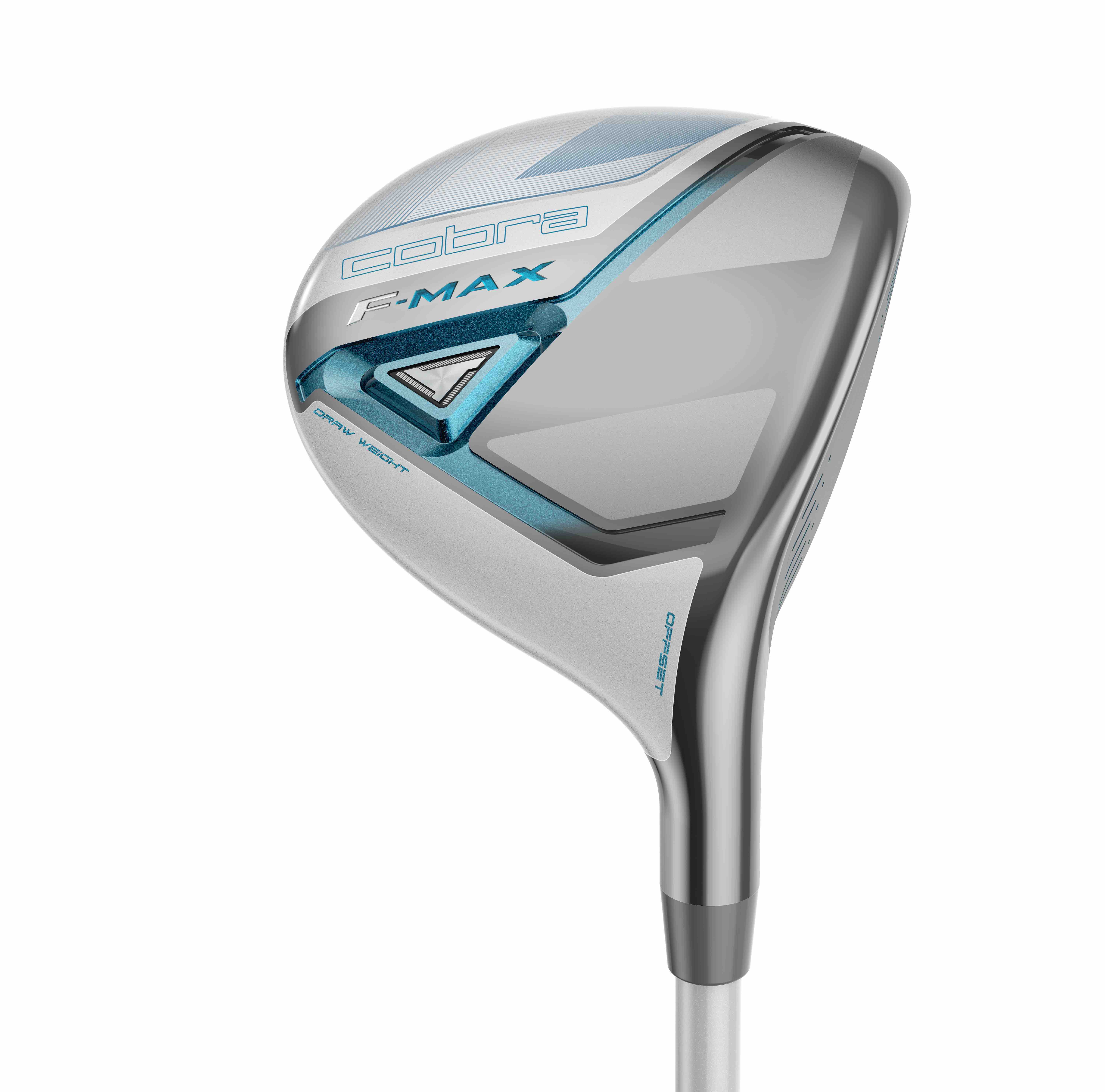 The F–MAX family will be available from Aug 18, 2017.
Related:
Motocaddy launches world's first smart trolley