Equipment
Feb 2nd, 2017
Cleveland Golf launches Wedge Analyser
Ground breaking stuff from the wedge specialists
Words: Daniel Owen Photography: Cleveland Golf
Where Scoring Matters. That's been Cleveland Golf's mantra  for more than 35 years. Smash the bejeezus out of it on the tee straight down the middle, fine. But we all know the scores on the doors are dependant on what happens from 125-yards and in.
Cleveland Golf have, over the years, undoubtedly created game-changing products that help golfers shoot lower scores and get more out of the game. And now they've come up with the Cleveland Golf 'Wedge Analyser' which showcases a whole new way to get fit for wedges.
Watch the video
https://www.youtube.com/watch?v=UMyaKc3Ceuc
Get the right wedges and you'll surely shoot lower scores. Cleveland Golf has recorded 350 Tour victories since 1989, and current ambassadors include Graeme McDowell, Hideki Matsuyama and Shane Lowry. So they must be doing something right.
Many people get put off the idea of getting custom fitted for clubs because they assume it will be a time consuming process. And that's why the Wedge Analyser has been crerated. You could quite easily get custom fit for the right wedge bounce and sole grind in just two golf swings.
Cleveland Golf's expert R&D team have incorporated some of their most advanced, high-performance technologies into the Wedge Analyser, including the ability to capture every aspect of a golfers swing using a Swingbyte 2 sensor.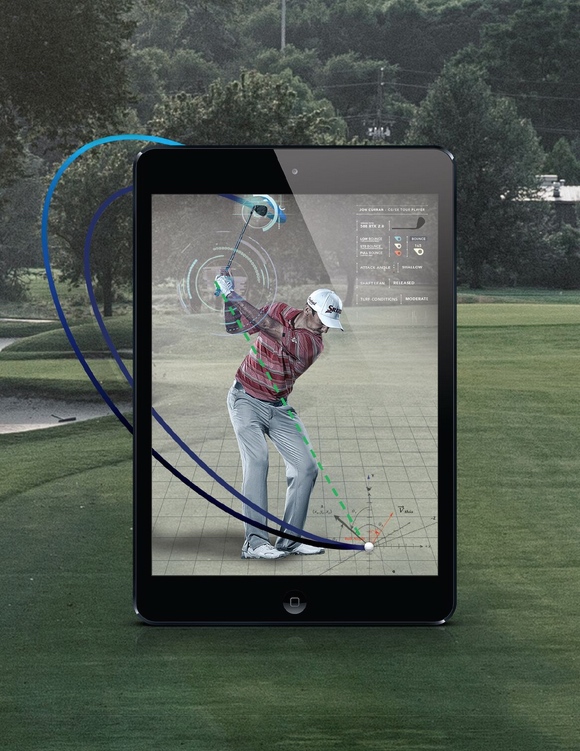 Available in-stores around the UK & Ireland from March 1st, The Wedge Analyser's focus is solely on the club itself, measuring the delivery of the wedge right at impact (before it interacts with the ground).
Dean Cracknell, UK Marketing Manager of Srixon/Cleveland Golf:
"All golfers know that getting custom fitted correctly for the right wedges is one of the most important decisions a golfer can make.
"The Wedge Analyser is an unbelievably simple piece of equipment to use that offers precise results that will in-turn, help golfers improve in the most important area of the game.
"Visiting your local Cleveland Golf stockist and getting fitted correctly using the Wedge Analsyer will become a no-brainer".
To find you nearest Cleveland Golf stockist and be custom fit by with the Cleveland Golf Wedge Analyser click here