Equipment
Aug 5th, 2015
Callaway Big Bertha Alpha 916 Fairway
Fairway Bomber
Words: Daniel Owen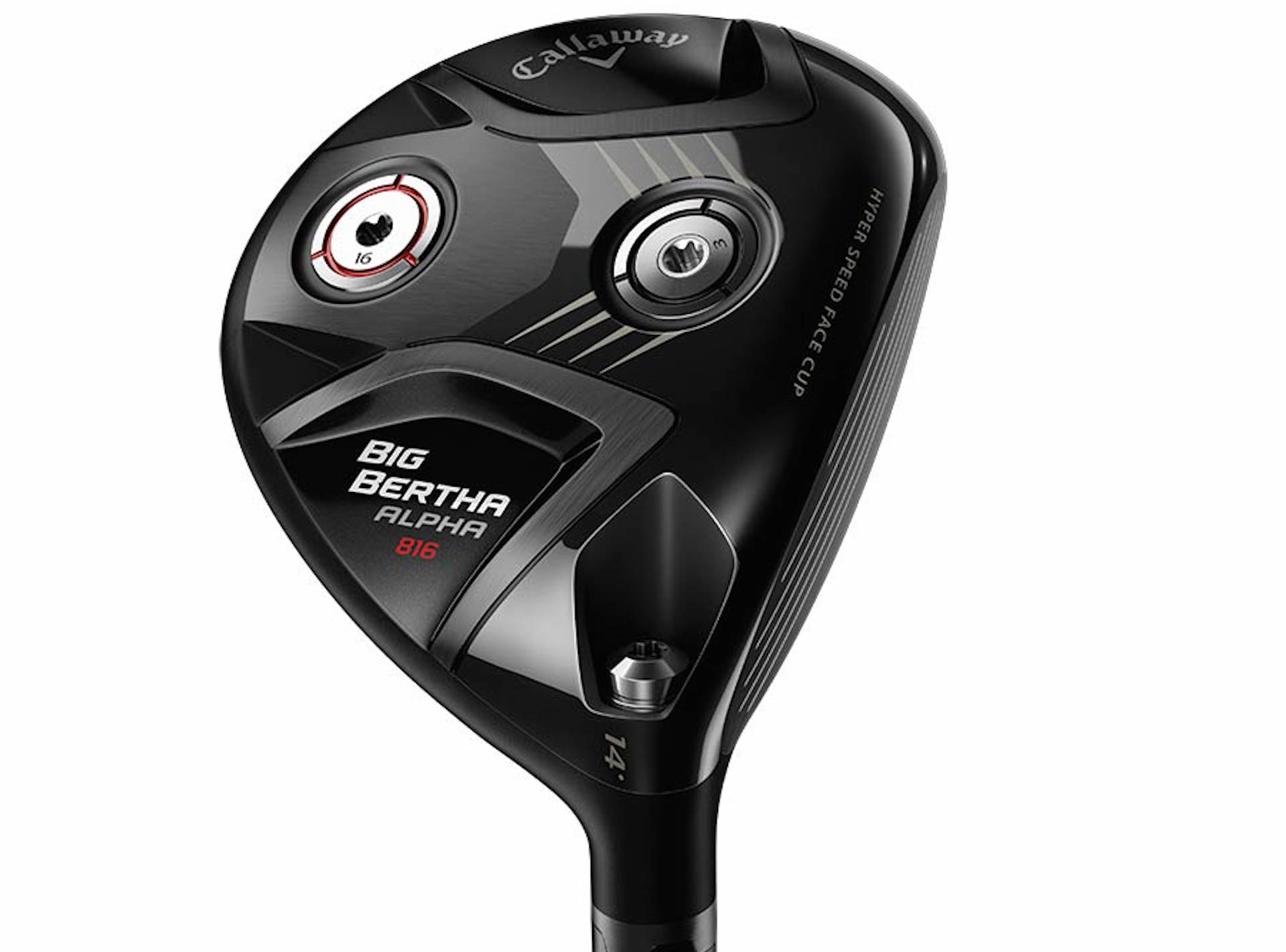 We love our fairway woods to look simple. We don't want any distractions at address, nor features we deem unnecessary. We want a serious golf club for getting the job done, good from the fairway and strong off the tee. This new Callaway could easily be our next three wood.
The Big Bertha Alpha 816 Fairway Woods is made with better players in mind. Good players already generate high ball speeds, but the Forged Hyper Speed Face Cup will generate greater ball speed on center and off-center shots with this fairway wood.
Move the adjustable weights (3g and 16g) for the ball flight you want to play. When you want to lower spin put the weight forward, and when the weight is back you'll have more forgiveness with higher launch. It can be a long option off the tee or a more playable club on approach shots - it all depends on how you want to use it.
A slightly larger head provides more MOI than you would expect out of an elite player's fairway wood. The sole design provides control from a variety of lies. It reminds us of a modern warbird sole, with relief in the heel and toe making it easy to hit from those tricky sidehill and hanging lies.  The matte black finish will make your opponents drool in envy as well, these look awesome.
Tune the fairway wood to the settings you want to play with 8-way Optifit adjustable hosel. You can add loft, take loft off or adjust the lie angle to fit your swing.
We know this won't be the easiest to use fairway wood, but we're suckers for something this simple and powerful looking. 
£249, available from 18/09/2015
For more on the matching driver check this out…
What do you think of this new fairway? Think it could take a spot in your bag? Log in and let us know below…
TAGS: Callaway, Big Bertha, Alpha, 916, Three Wood, Equipment, 2015, Fairway Woods