Equipment
Mar 23rd, 2016
A golf simulator for £400?!
Check out the Optishot
Words: Tim Southwell
Your own golf simulator in your house. Got to cost thousands, right? Nope, not the Optishot. This unit costs less than £400.00 and will slip right into your house with virtually no fuss.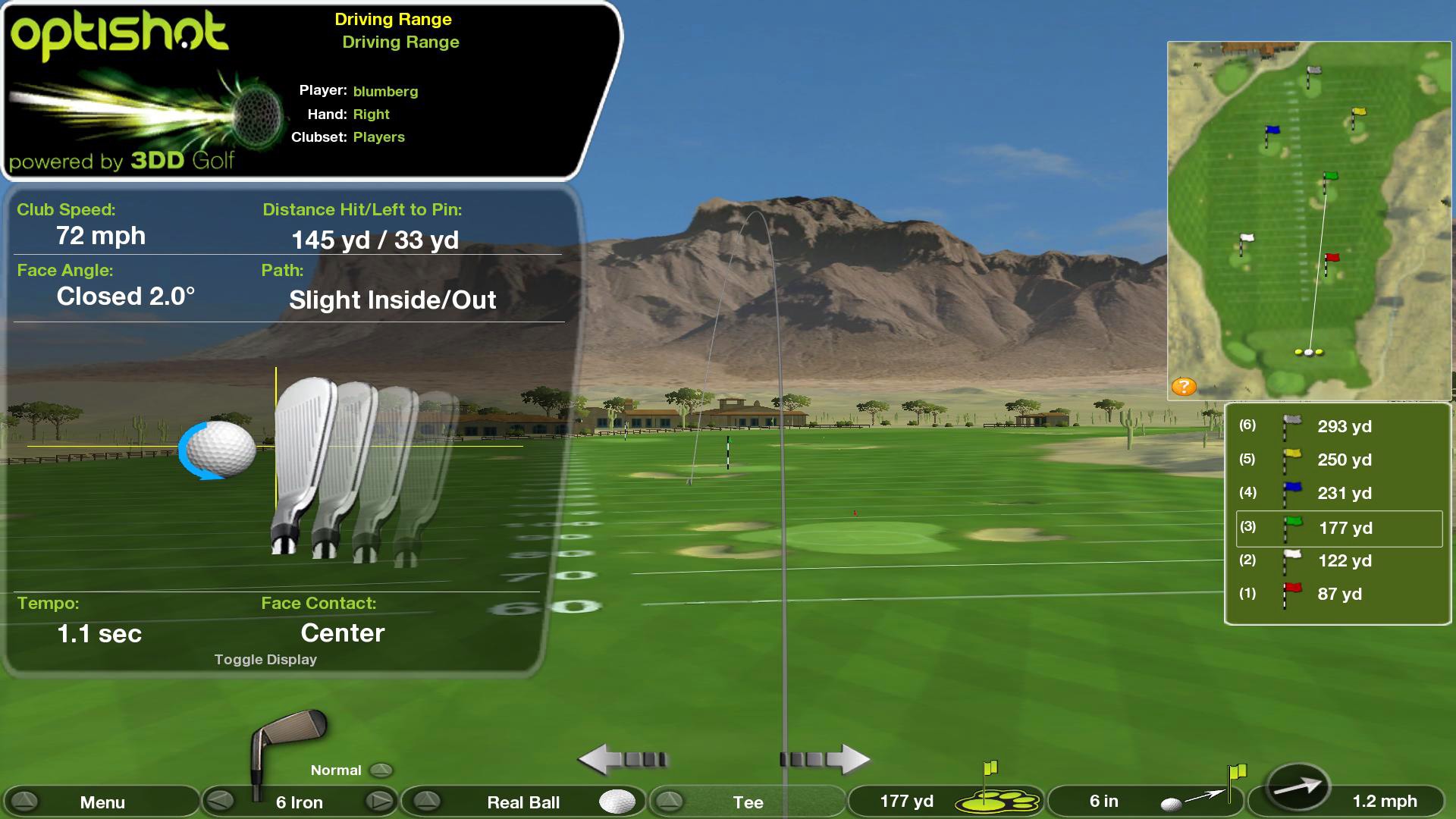 Here's the skinny....
Optishot 2 is a Golf Simulator which can be used in many forms. Until now your only option to practice at home has been to hit in to a net. If you're practicing into a net you're missing out on observing the ball's flight and means you're not getting the critical feedback needed to improve your swing. You're left guessing as to what's actually happening to your shots and will end up practicing the wrong thing over and over again.
Simply plug the Optishot Sensorpad into your Windows/Mac Computer via the provided USB cable. Select whether you'll be hitting a ball and if so what type of ball. Optishot functions with real, foam or no ball at all! Then swing away and the infrared sensors will track what your club has done. You'll then get the feedback you need to improve your swing.
Win an Optishot Golf Simulator right here!!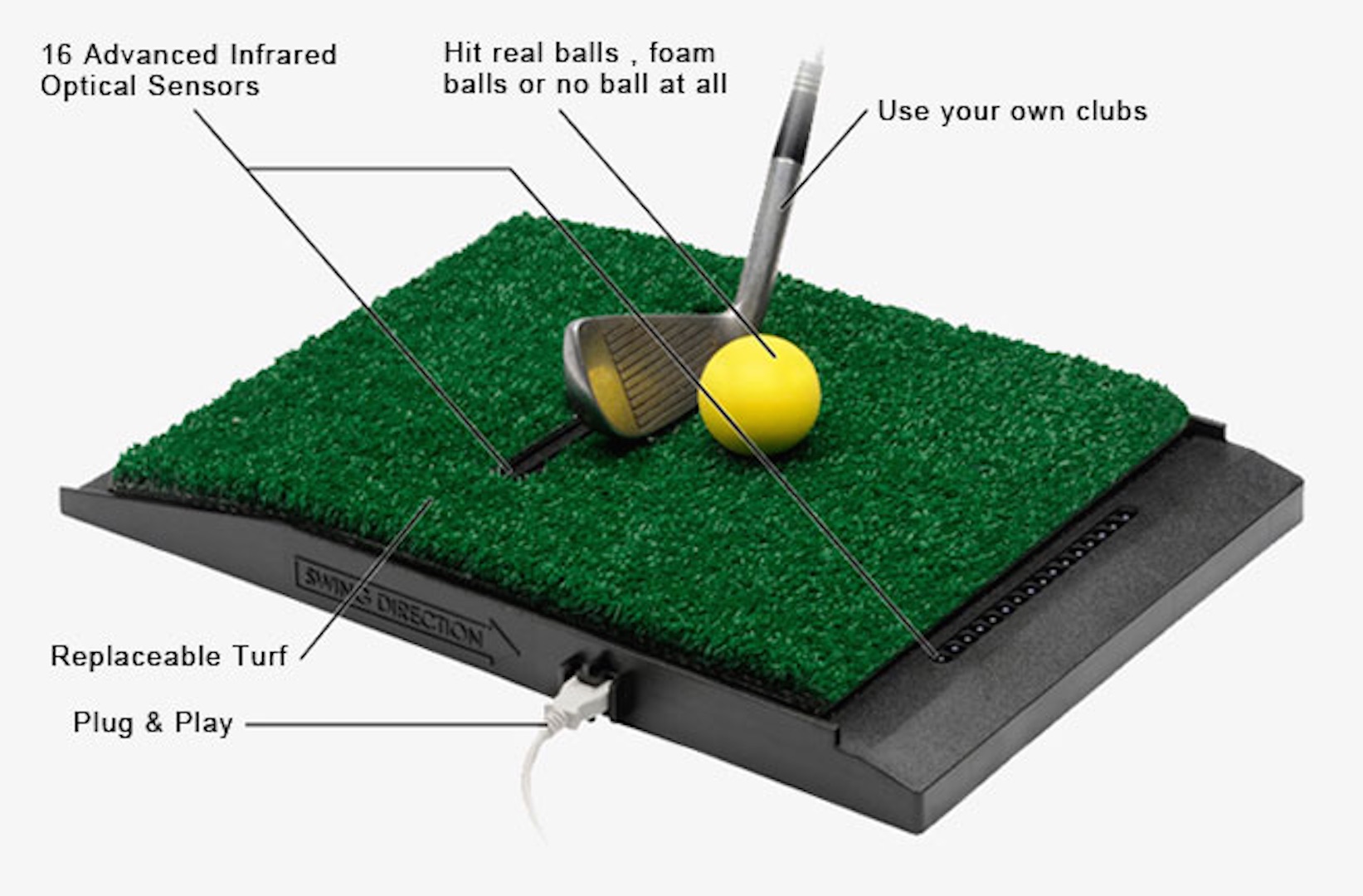 What made my shot go left or right? Was it a closed club face? Was it due to the swing path? Was it both of these factors? Optishot gives you all this critical information to help understand your faults. Not only do you get this information but 15 replica courses and driving range to enjoy whilst learning!
Win an Optishot Golf Simulator right here!!
Other features:
A real replicated driving range is featured in OptiShot Practice Mode.
Six different target greens, ranging from 60 to 300 yards
Ten-foot 'Birdie Rings' surround each flag
Dynamic yardage grid
Turn any course in the OptiShot library into your own virtual practice range. Each hole has been programmed so you can place your ball on any area of the playing surface. Choose to set up the same shot over and over again or follow the ball to the hole.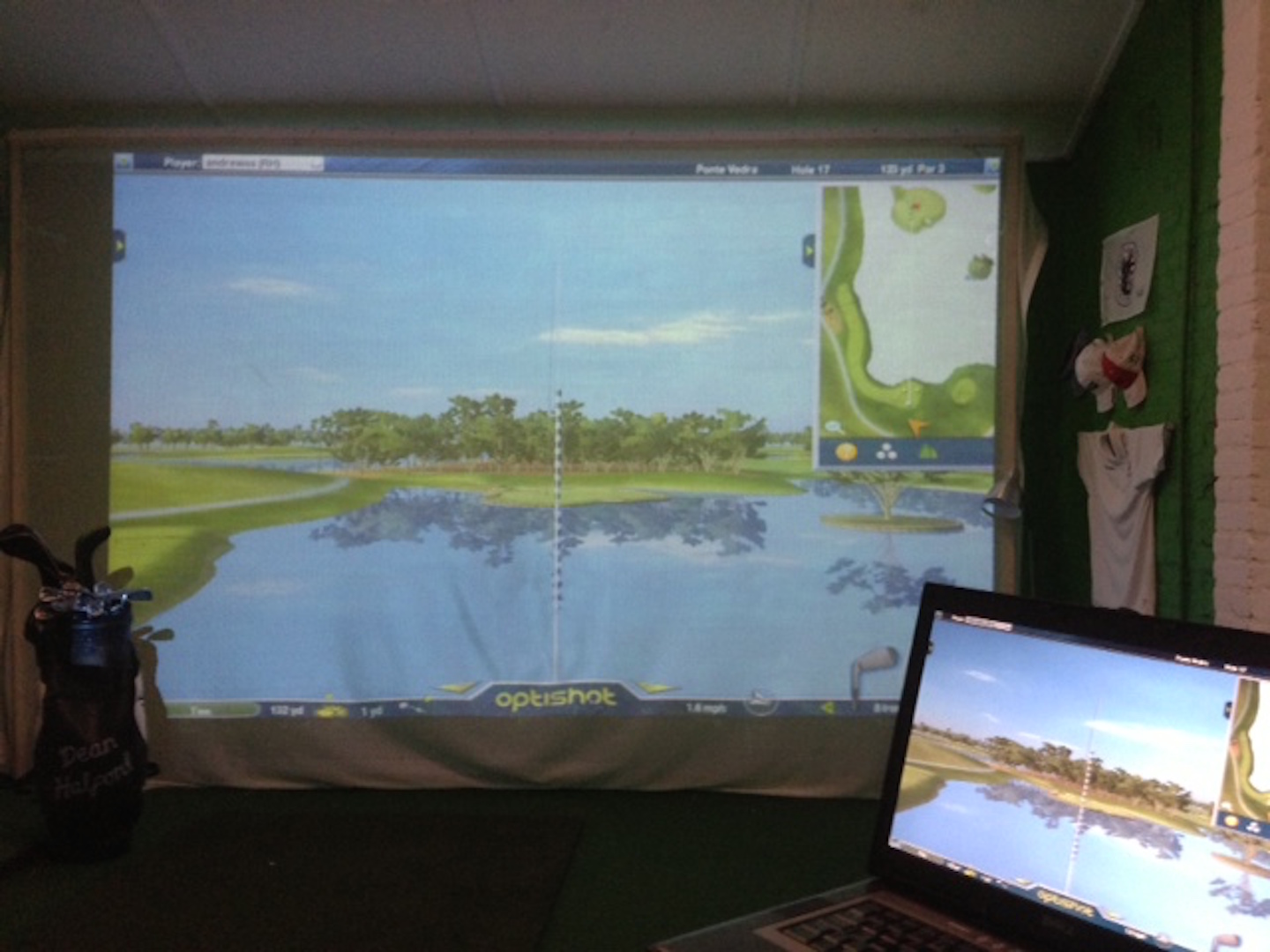 Play rounds of golf with up to a fourball on OptiShot. You'll be competing with your friends on a variety of exclusive, replicated courses.
Par-3 tees are included on all courses in the OptiShot Library. This feature is particularly great for confined spaces, iron play and children
True simulation uses highly scientific methods to capture impact data. Sixteen advanced optical sensors accurately measure your club through the impact zone capturing shot impact conditions and instantaneously transmitting them through the USB cable to the software.
Dive in!!
WIN WIN WIN!!!!
Win an Optishot Golf Simulator right here!!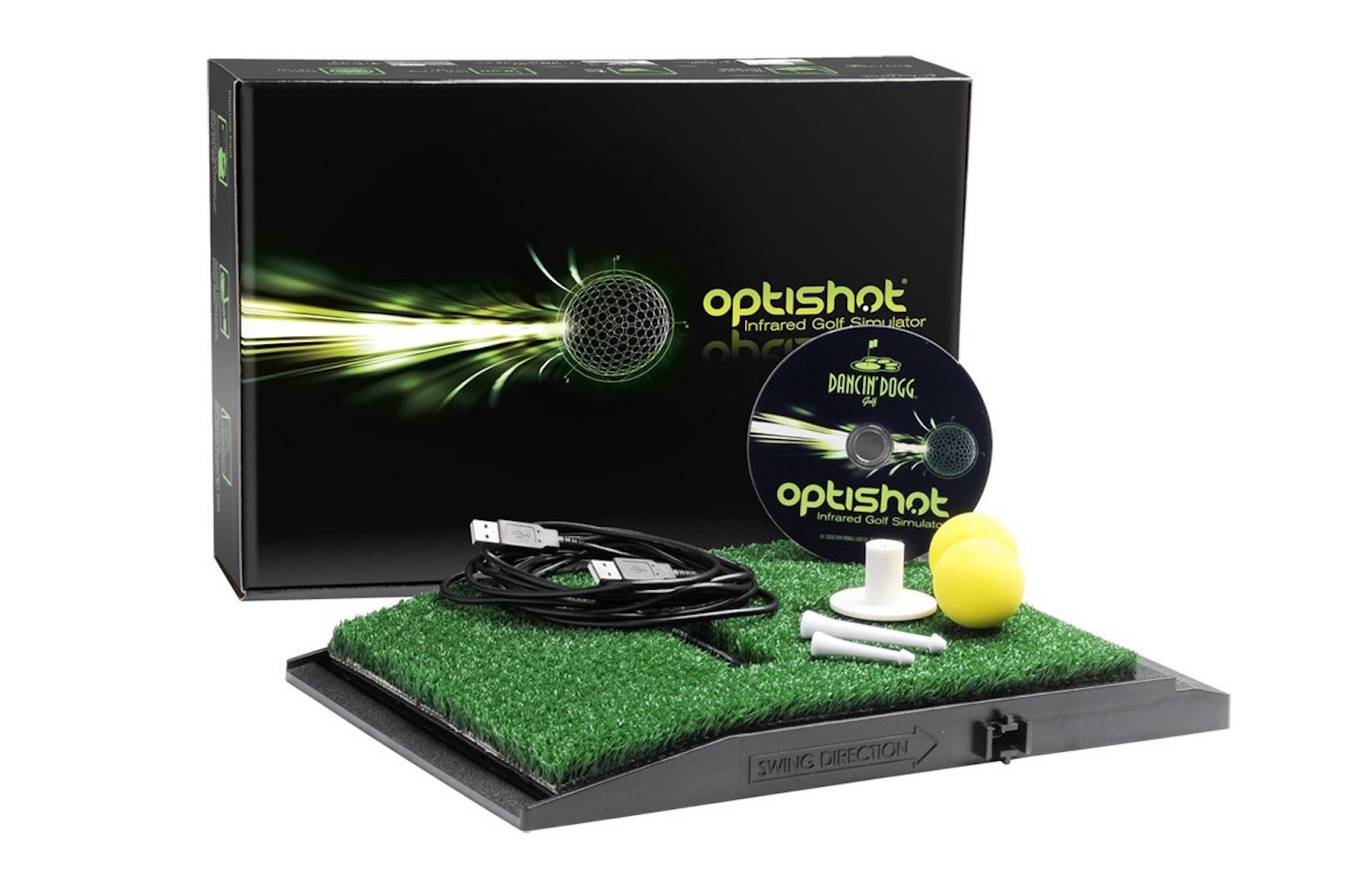 Minimum System Requirements
MINIMUM SYSTEM REQUIREMENTS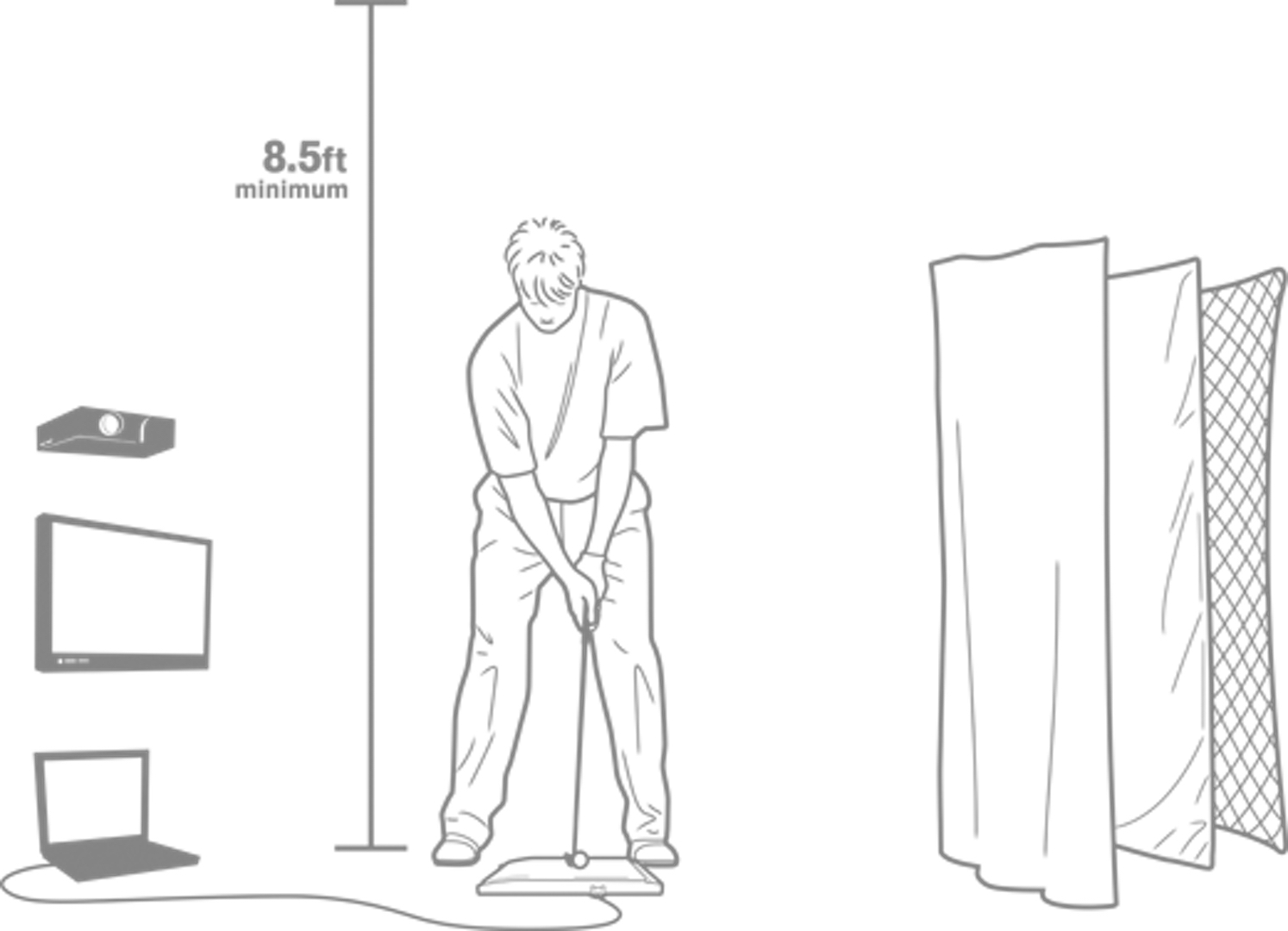 In order to run OptiShot your computer must meet these minimum requirements. If your computer meets the requirements, you should have no problem running OptiShot.
PC
Windows® Vista, 7 or 8 (latest service packs)
Graphics Card: 256MB Adapter RAM
Latest Video Drivers – No more than 18 months old
OpenGL 2.0 support
3GB Hard Disk Drive Storage
4GB RAM
USB 2.0 port
Internet connection
Mac
Mac® OS X 10.8
Intel® Core 2 Duo
NVIDIA® GeForce® 8600M GT or
ATI Radeon™ HD 2600 or
Intel Iris
3GB Hard Disk Drive Storage
4GB RAM
USB 2.0 port
Internet connection
Please Note:
Optishot is an indoor product and natural daylight can interfere with the sensors and cause misreads. We recommend a room with no sunlight and fluorescent lighting directed down onto the sensors from above for best results.
The Optishot System works by tracking what the golf club does through the impact area. Therefore the system cannot understand the physical strike on the ball. IE: a thin or topped shot.