Eds Letter
Oct 9th, 2015
Faldo lays into Tiger
All washed up and nowhere to go apparently
Words: Tim Southwell Photography: Getty Images
As if things weren't bad enough for Tiger Woods, Nick Faldo has effectively written the multiple major winner off for good.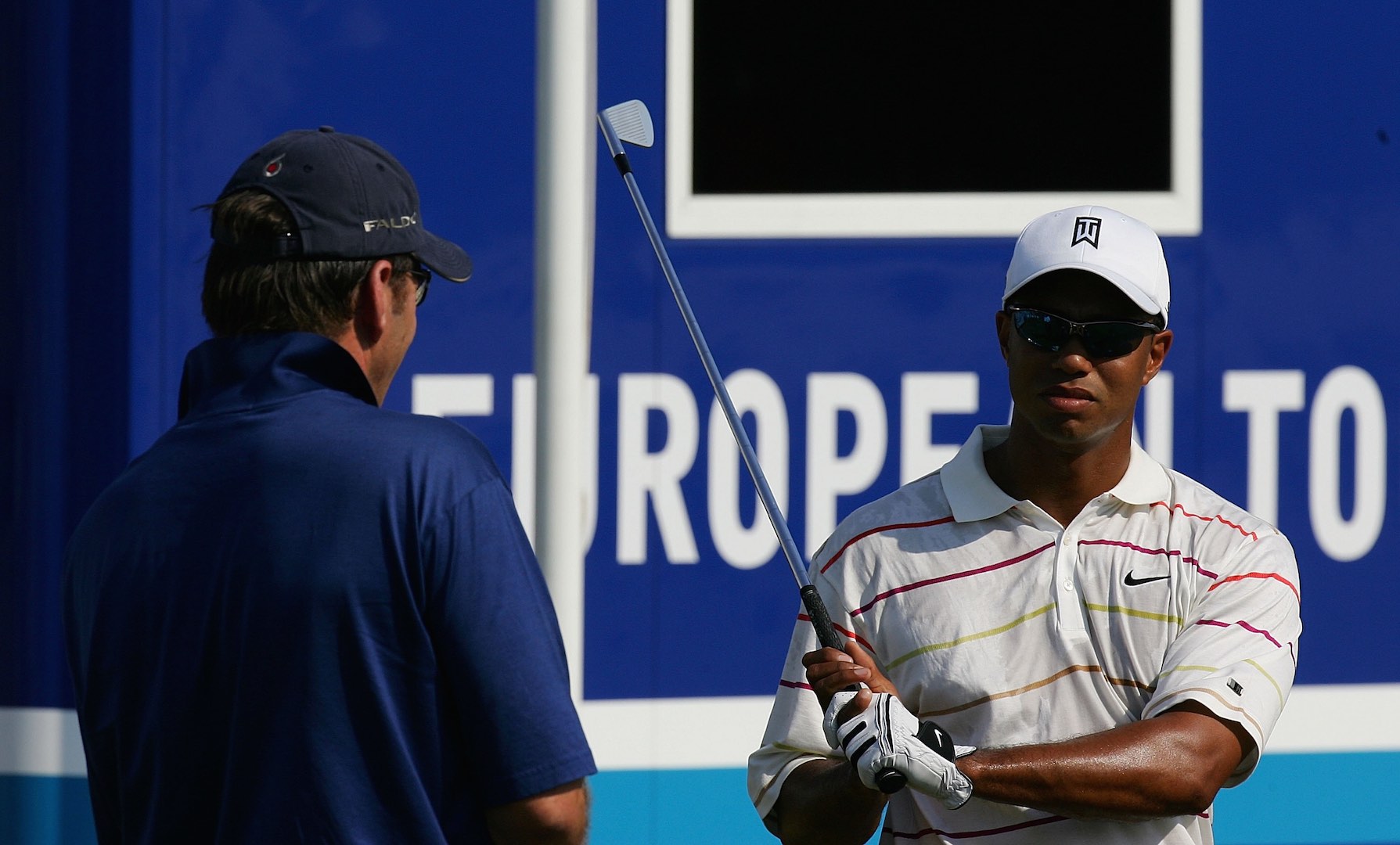 One sharp blow with this 7-iron should shut him up...
After a miserable year which sees Tiger languishing at World Number 311 (just ahead of Brazilian Adilson da Silva, but one place worse off than Donghwan Lee) he then had to pack the season in early in order to have back surgery. So he's probably not feeling 100% tip-top and tickety-boo.
And Tiger's mood won't have brightened this morning when he awoke to the news that he was finished, all washed up, done. According to Nick Faldo, Tiger will never win another major and the emergence of young guns Spieth, Day, Rory and Fowler means the golf kitchen is simply too hot for Tiger to handle. (There's no such thing as a golf kitchen" – Ed)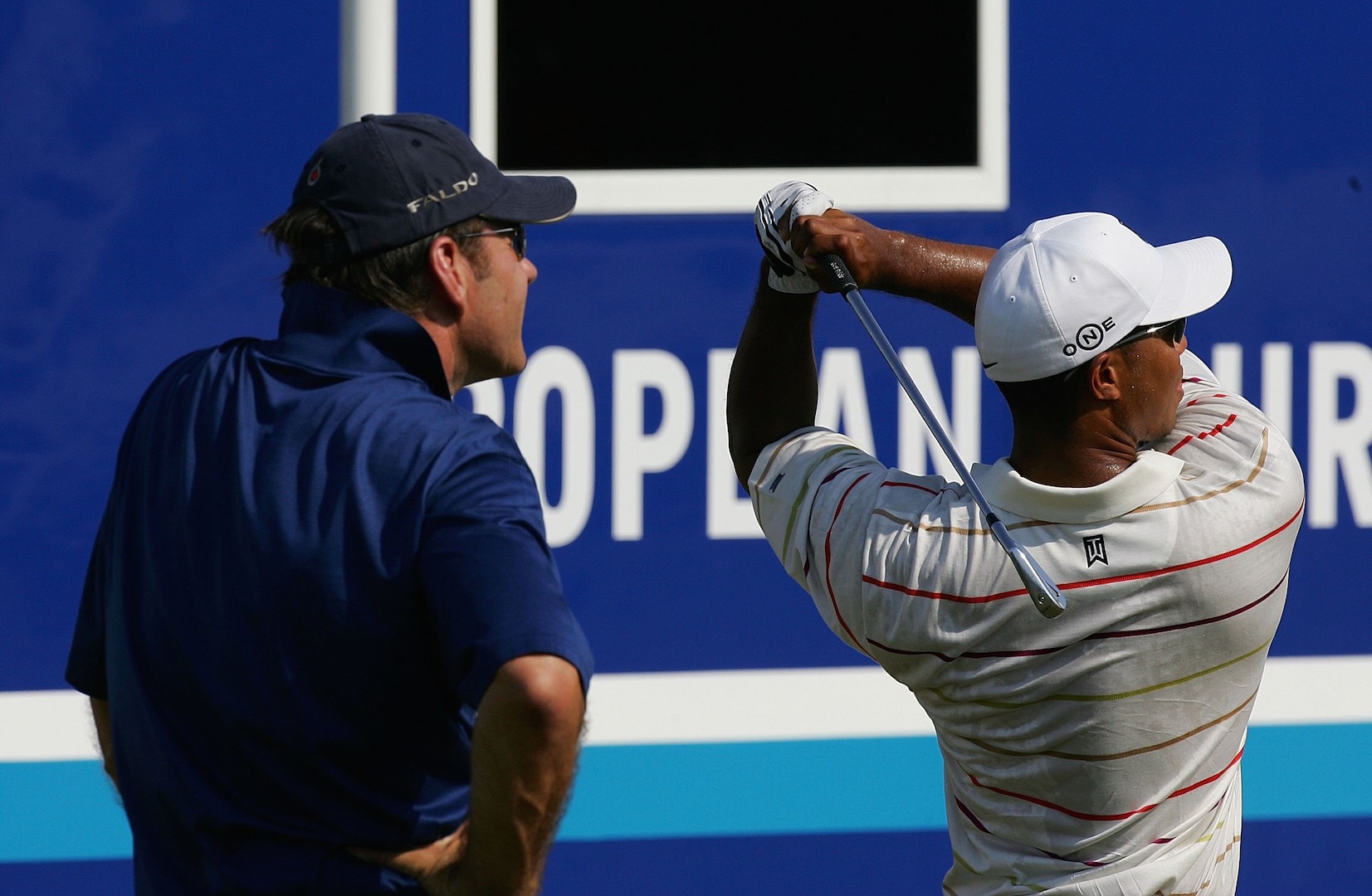 I used to be able to do that. Sort of...
Tiger remains on 14 majors, four shy of Jack Nicklaus's record 18. According to the 58-year-old television analyst and Knight of the realm (but he doesn't like to talk about it) it was "really, really unlikely" that Woods could win another major.
"For 20 years he played incredible golf," Faldo said in a not exactly revealing comment. "But in the last five years everything has changed."
Woods underwent his second microdisectomy in September after a season plagued by injuries, missed cuts and withdrawals. He announced that he would return to the PGA Tour well ahead of the 2016 Masters, but as far as we know he is yet to pick up a golf club post-surgery.
Tiger's best finish in 2015 was at the Wyndham Championship, where he showed flashes of his old self but finished T10. Tiger last won on Tour in 2013, and took home his last major title at the 2008 U.S. Open. However, it wasn't that long ago that Tiger was World Number 1. If Tiger would just kick his ego into touch and stop trying to be the longest on tour (thus putting even more pressure on his back problem) and went back to 'figuring out how to win' again he will surely win tournaments and majors again. We really hope so here at GolfPunk Towers.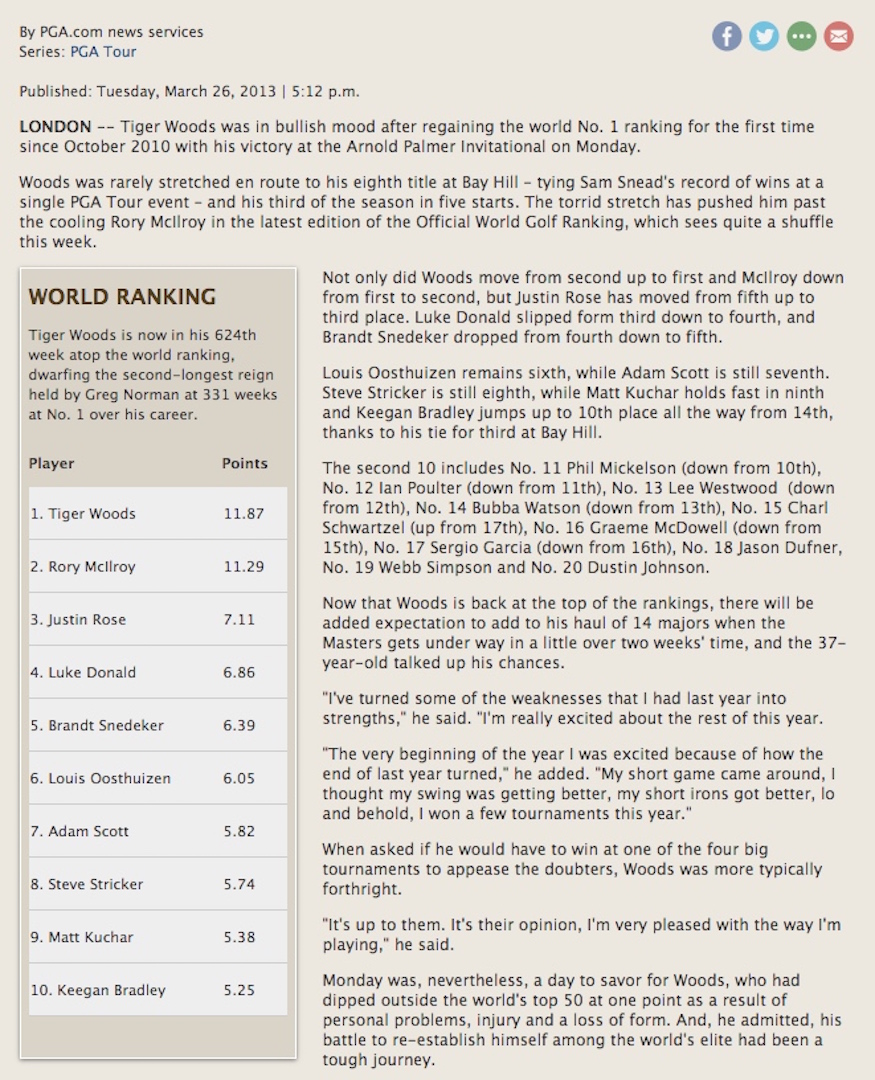 Faldo, however, maintains that the young guns are simply too much for Woods to handle. Tiger will be 40 in December which means that Jordan Spieth is almost half Tiger's age. When you look at it like that it doesn't sound too promising but it didn't stop Jack winning the Masters when he was 46. And check out the list of oldest major winners ever down below. I reckon Tiger's got a couple more in him.
I had that coming, didn't I?
Related to this article:
Will The Real Tiger Woods Please Stand Up
The Top 50 GolfPunks Of All Time
These are the oldest golfers to win one of the men's major championships:
Julius Boros: 1968 PGA Championship, 48 years, 4 months, 18 days
Jack: 1986 Masters, 46 years, 2 months, 23 days
Old Tom Morris: 1867 British Open, 46 years, 99 days
Jerry Barber: 1961 PGA Championship, 45 Years, 3 months, 6 days
Hale Irwin: 1990 U.S. Open, 45 years, 15 days old
Lee Trevino: 1984 PGA Championship, 44 years, 8 months, 18 days
Roberto de Vicenzo: 1967 British Open, 44 years, 93 days
Harry Vardon: 1914 British Open, 44 years, 41 days
Raymond Floyd: 1986 U.S. Open, 43 years, 9 months, 11 days
Ted Ray: 1920 U.S. Open, 43 years, 4 months, 16 days old