USPGA
May 17th, 2019
We are not worthy
Koepka storms to 36 hole record
Words: GolfPunk Photography: Getty Images
Not since the heyday of Tiger Woods have we seen anything like this. Brooks Koepka is tearing apart one of the toughest courses on the major circuit and breaking records as he does so. The rest of the field are looking on in bewilderment and accepting that they are now playing for second.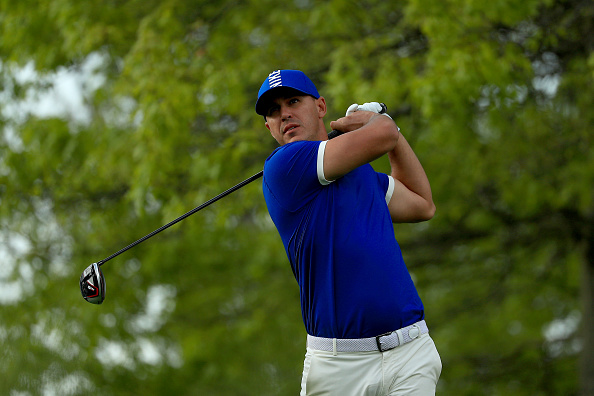 Barring, a currently inconceivable, disaster, Brooks Koepka will lift the Wanamaker Trophy on Sunday for the second year in succession and will have won four of the last eight majors. You have to go back to Tiger's early run of majors, from 1999 through to 2002, for such domination.
It was Woods who used to destroy fields but this time he ended two rounds in Koepka's company having taken seventeen more shots! Who would have thought we would hear Tiger talking in the same terms about his playing partner as others once spoke of him? "What Brooksy did, he's driving it 330 yards in the middle of the fairway," Woods said after missing the cut by one. "He's got nine-irons when most of us are hitting five-irons, four-irons, and he's putting well."
Koepka's second round 65, combined with his opening, course record 63, puts him on 128 and twelve under a par. No player has previously gone lower than 130 at the halfway point of any major.
Tiger Woods had to birdie his final hole to make the cut, which came at four over. Sadly, he missed the green and could not make the necessary miracle recovery.  
Jordan Spieth, who is seeking his first USPGA Championship, and with it a career grand slam of the majors, set the early clubhouse lead of 135, five under par. He was joined by Adam Scott, who is back with the long putter, a good decision give the large yardage of putts he holed.
One back from Spieth and Scott is England's Matt Wallace. Wallace, who narrowly lost the British Masters at Hillside last week, got to six under in his round but two late bogies left him on a share for fourth on four under.
Wallace's countryman, Tommy Fleetwood, was looking strong when, he too, reached the six under mark. Sadly, a series of bogies on the back nine left Tommy on one over for the day and two under for the championship.
World number two, Justin Rose, had one of his better rounds of late, carding a 67 to end the day on three under. Meanwhile, Northern Ireland's Rory McIlroy struggled once again but remarkable recovered from seven over par to make the cut.
"I could have let my head drop and hopped on a plane home to Florida but I wanted to be around for the weekend," said the 30-year-old McIlroy after his rollercoaster round of 71.
World number one, Dustin Johnson, had a day to forget on the greens but still carded an impressive 67 to sit on four under par. If he can get his putter running hot, he may be the only player who might make any sort of challenge to the lead of Koepka.
Click here for the latest LEADERBOARD
And another thing...
Exclusive interview with Tiger Woods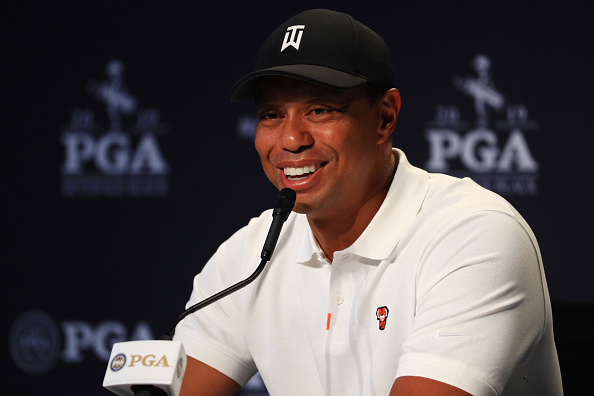 TAGS: Uspga 2019, Brooks Koepka, Tiger Woods, Wanamaker Trophy, Matt Wallace, Bethpage Black, USPGA, 2019