USPGA
May 14th, 2019
Tiger Woods Exclusive Interview
Insight in to Tiger's preparations
Words: GolfPunk Photography: Getty Images
Excellent interview with Tiger Woods speaking to GOLFTV's Lead Tour Correspondent, Henni Zuel about the upcoming 2019 PGA Championship at Bethpage Black. He discusses the course, his preparations and his playing partners for the first two days - Brooksie and Franny!
Woods opens up to Zuel on what he has been focusing on since The Masters as well as giving his views on Bethpage Black, a course on which he won the 2002 US Open. Interestingly he mentions the need for staright long driving and this may well be his achilles heal. He also gives his views on a potential 'bromance' with Francesco Molinari, which is probably a stretch given Molinari's disappointing final round, in his company, at Augusta.
✓ What he's been up to
✓ Thoughts on the course
✓ Memories from 2002
✓ How he preps for Majors
✓ Bromance with Francesco

Our exclusive sit-down with @TigerWoods today. pic.twitter.com/XDJVmrYTI6

— GOLFTV (@GOLFTV) May 14, 2019
GOLFTV is the new digital destination for golf fans all over the globe. Visit GOLF.TV and follow @GOLFTV to learn more about live PGA TOUR programming and exclusive content from Tiger Woods.
Here is the full transcript of the interview.
HZ: Since the Masters, you have had downtime and didn't feel like grinding. Since you have been practicing hard this week, what are the kinds of things you've been focusing on?
TW: I was generally getting my game ready. When we came up here last week to take a look at the golf course, we realized, 'Holy cow, you have to drive your ball here.' It's important not only to drive it long, but you have to drive it straight. Balls that are hit into the rough, you can't advance to the greens because the majority of the greens are elevated. If they dry out by the weekend, it's going to be hard to hold the ball on the green. I remember in 2002, by the weekend, they were lightning (fast). Guys were making bogeys left and right. It's going to be easy to make bogeys here and hard to make birdies. The leading score by the end of the week is not going to be that deep. Especially since they changed the par. It was a par-71, now a par-70. We played that hole yesterday and hit a 5-wood short of the green, then hit a 3-wood short of the green. On a par-4, I normally don't hit a 3-wood short of the green, so it's playing long.

HZ: How much is patience going to play a part this week?
TW: No double-bogeys. Take your medicine – hack it into the fairway, wedge it onto the green and try to make a putt. It's going to be so important to drive the ball into the fairway. Because the golf course is so long, you've got to be able to move the ball out there a little. I know there's a theory on Tour to swing as absolutely as hard as you possibly can, and if you happen to get the ball in the rough, you can still get the ball to the green with a wedge or short iron. You can't this week. The rough is too thick. Talking to Kerry Haigh about how much higher the rough is going to be, they're going to top it off then not touch it the rest of the week. It's already thick, and it's only going to get longer. When it dries out, it puts a premium on being able to hit the ball in the right spot. 

HZ: We've touched on the challenges, but what are the scoring opportunities out there?
TW: Not many! The natural scoring holes are right out of the gate – Nos. 1, 2 and #. After that, it's tough sledding until No. 11. Then you have Nos. 15-18, they aren't easy holes. There aren't a lot of gettable holes. It's going to be hard to get the ball close. I remember back playing the two Opens here, it was hard to get the ball close even though it was soft. With the forecast drying out and traditionally where these pins are, it's tough to get a ball inside 10-15 feet. 

HZ: You're keeping the prep the same you did at the Masters. What is it that worked so well for you?
TW: Having the enough energy is one of the things I struggle with. Mentally, I still think I'm 23. My body will tell me that I'm not 23. Understanding that and coming to grips with it. Over the last 15 years, I would play 18 holes one time a week, usually on the Monday, then 9 each day. Now I'm pared that back even more and take a day off on Tuesday. On Tuesday, I do all of my drill work. Tomorrow, I'lll play 9 more. Taking that day off at Augusta was huge for me. The golf course was nowhere in the shape it would be for the tournament. The mowers weren't out there, the greens were too slow, and I had already gotten my feel dialed in for the week. I did nothing but drills and got out of there, and I realized I had so much energy the next day. That paid dividends down the road to the end of the week. I'm following a similar blueprint this week. 

HZ: Speaking of Augusta, you're playing with Francesco for the first two rounds. I'm sorry to do this to you Tommy Fleetwood (looks to camera), but you guys are now one apiece when it comes to majors. Could this be the new bromance that I'd like to coin "Moli-Woods"?
TW: Moliwoods? That's stretching it. I like it, I get it, but I think Brooksie is going to be jealous. You don't want him to be the third-wheel. I don't think that's cool to Brooksie, so I can't have Franny and I hog it out.
HZ: Finally, you aren't staying on land this week, you're water bound. How is that?
TW: It's great to be on the boat. I've had Privacy since 2006, and it's been great. We've been all over the place with it. I believe it's the second time we've been this far north. In 2006 we came up for Winged Foot. It's quite a treat to have the crew there. Perfect meals, great rest and a nice, quiet place.
And another thing....
2019 USPGA Tee Times & Pairings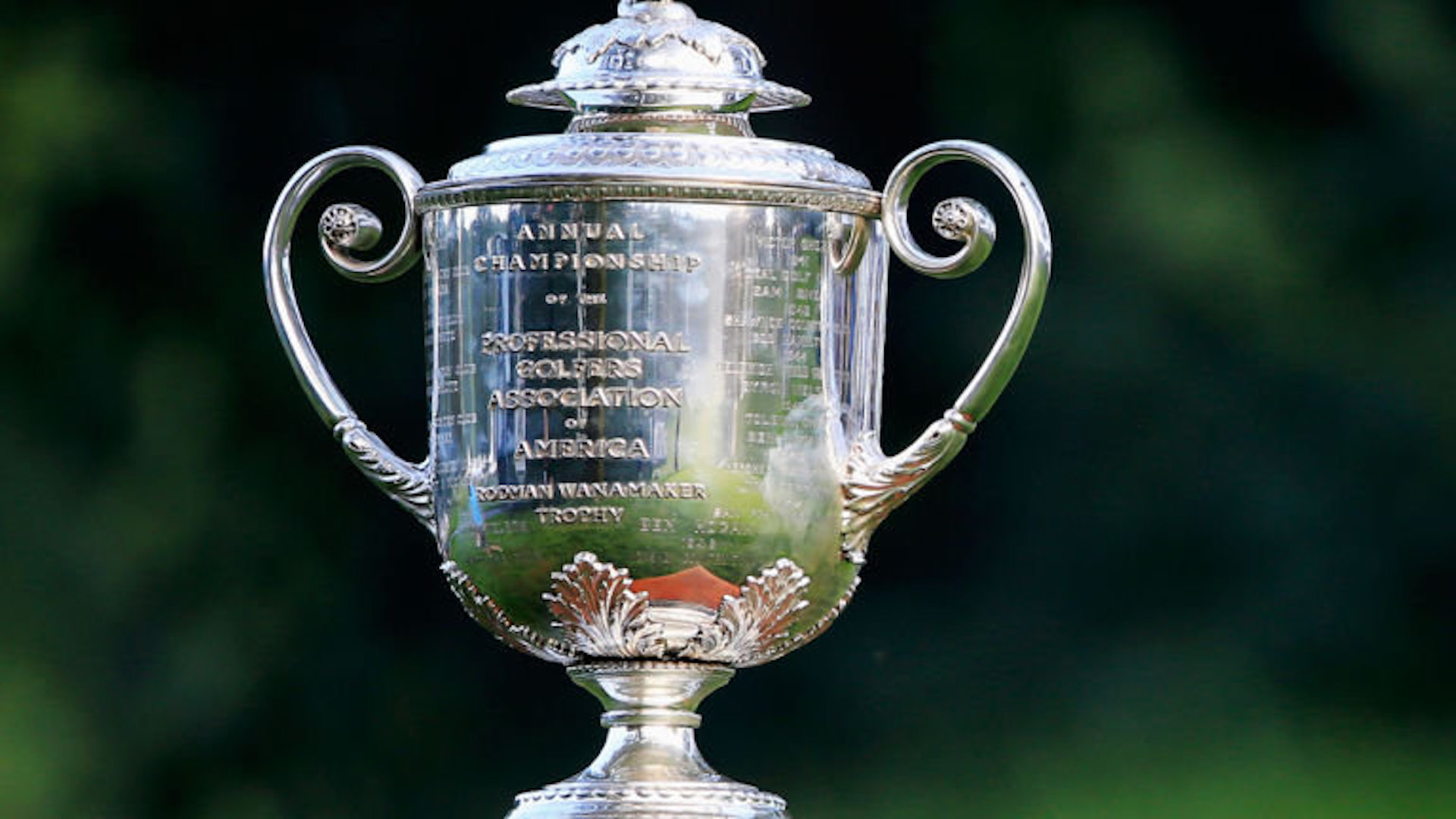 TAGS: Uspga 2019, Bethpage Black, Tiger Woods, GOLFTV, Henni Zuel, USPGA, 2019