US Open
Jun 12th, 2019
Take our U.S. Open Quiz Part 2
And give us all a good laugh!
Words: GolfPunk Photography: Getty Images
'Yo the man!', 'In the hole!' and other suitable golf course cries! It's US Open time. Pebble Beach is looking as scary as ever. Who can hold those tiny greens? Who knows. Certainly not us - well maybe we do - see our new algorithm. What do we know, the best of us got 14/18 in the GolfPunk US Open quiz Part 2. Which is not great considering we set the questions... Let's see how you can do!
Related: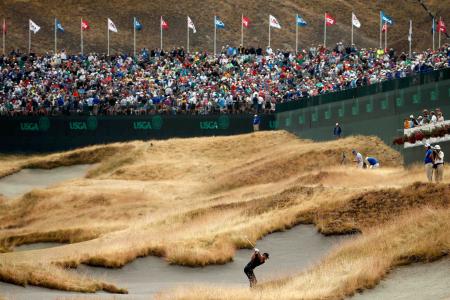 TAGS: US Open, Quiz, US Open Quiz, GolfPunk Quiz, 2019