Travel
Oct 18th, 2023
GolfPunk on Tour: La Manga Club
Resort makes for prefect golf-getaway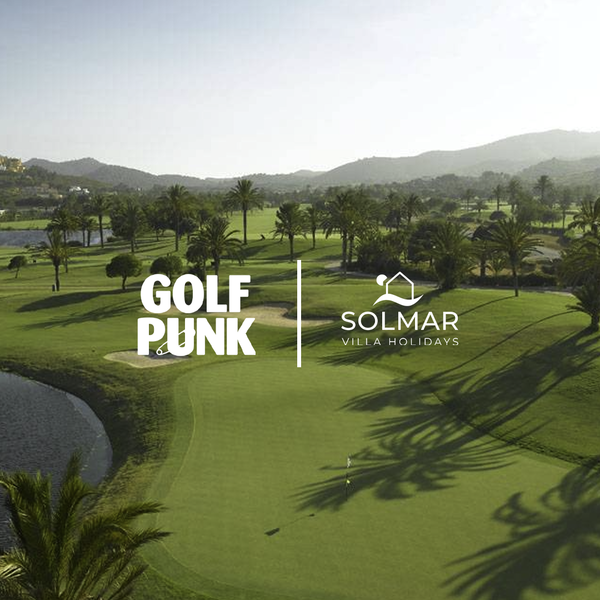 GolfPunk's latest excursion saw us jetting off to Costa Calida, in the Murica region of Spain, to
La Manga Club
courtesy of
Solmar Villas
, where we were treated to a luxury villa, pool, a round of golf on the immaculate northern course, as well as some belting weather (for a change).
We'll have a full review of the golfing experience we had whilst at La Manga along with some video footage of some of the holes and fairways, manging to play two of the three courses they had on offer, however we thought we'd share our experience of the resort first and
fore-most.


We know many golfers sit on the fence when it comes to holidaying at a golf resort, however, we hope to make that decision a little easier and wholeheartedly recommend a stay at La Manga club as it really does have everything you need for a fantastic golf trip.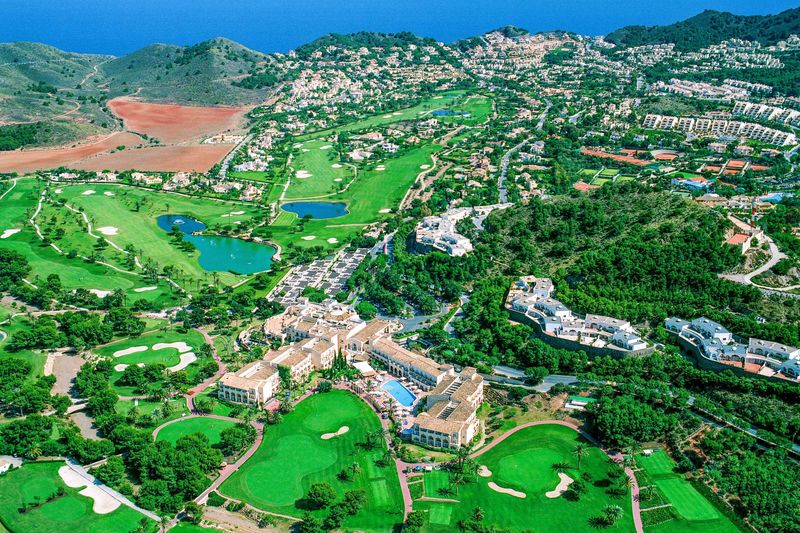 Situated just a 35 minutes drive from Murcia International Airport, and with regular flights available year-round from London Stanstead, Manchester, Birmingham, Bristol, and others, it couldn't be easier. The total flight time was approx. 2hrs and 30 minutes, with budget airlines RyanAir and EasyJet offering the vast majority of flight services out of the UK.
We know first-hand that using budget airlines can often be a pain when it comes to optional extras such as baggage and golf clubs. However, there is plenty of opportunity to hire equipment if you didn't want to leave the fate of your new £599 Callaway Paradym Driver to the baggage handlers.
We found at least three independent club lenders around the La Manga Area, offering a range of big branded club names, available from senior flex, right the way to extra stiff, who would even provide a drop-off and collection service to your villa. Hire started from around 60 euros, and would increase by 5 euros for every day thereafter, so you really could not go wrong.
Alternatively, the club house at La Manga also offered club hire, albeit at a slightly higher price, however if you found yourself at the resort with nothing but the clothes on your back and were itching to play a round, La Manga Club would have you covered (dress code permitting of course).
Our trip, courtesy of
Solmar Villas
, couldn't have started much better. First impressions count, and with our Villa,
Monte Leon 7
, perched high up on the hillside looking down upon the whole of the resort, it made for some really amazing views. The villa was equipped with countless offerings, including; a BBQ, rooftop terrace, a pool, generous dining space, a kitchen with everything needed to feel at home, good-sized twin bedrooms and a glorious master bedroom for yours truly.
The evenings views were exquisite, where there were small pockets of amber glowing lights from the surrounding villas amongst the backdrop of the trees on the hill side, and notably little to no noise from any of the neighbouring villas. This, coupled with our lit pool in the evening made for the most relaxing of golf breaks.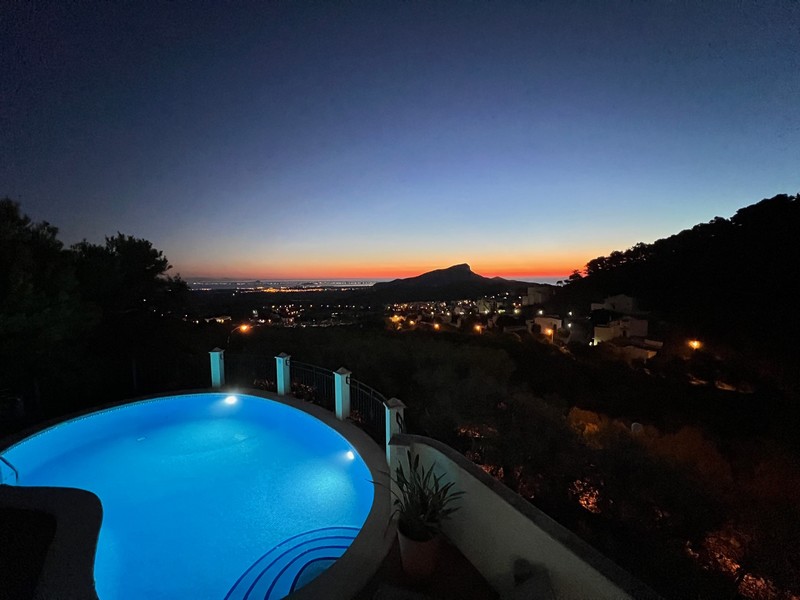 A special mention to the resort management staff, who were unbelievably helpful when we came to check-in and collecting our keys. They were knowledgeable of the area and full of recommendations of things to do and see during our stay.
We spent our first day acclimatising to our surroundings, and were provided with a tour of the resort to show what it had to offer during our stay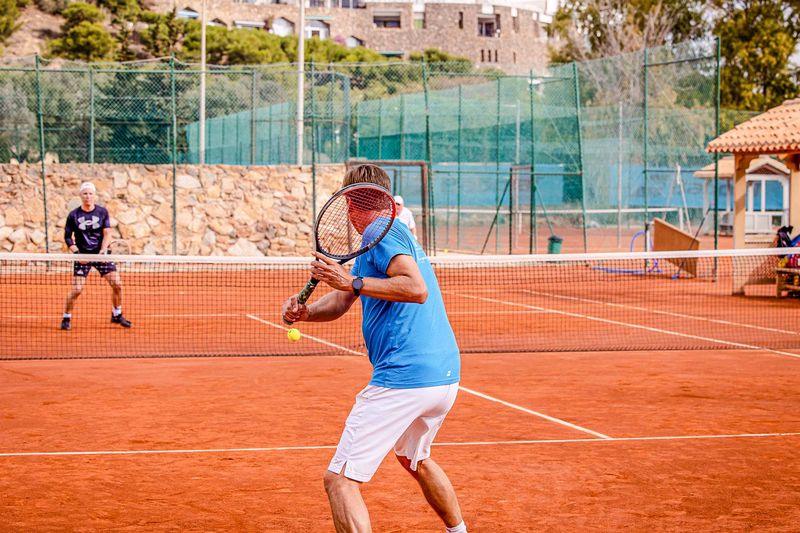 As well as having some fantastic golf, La Manga Club also offers top range facilities for other sports, most notably the
The Racquets Club
which has undergone an extensive renovation to upgrade facilities and installed a state-of-the-art gym and wellness hub, along with numerous tennis and padel courts.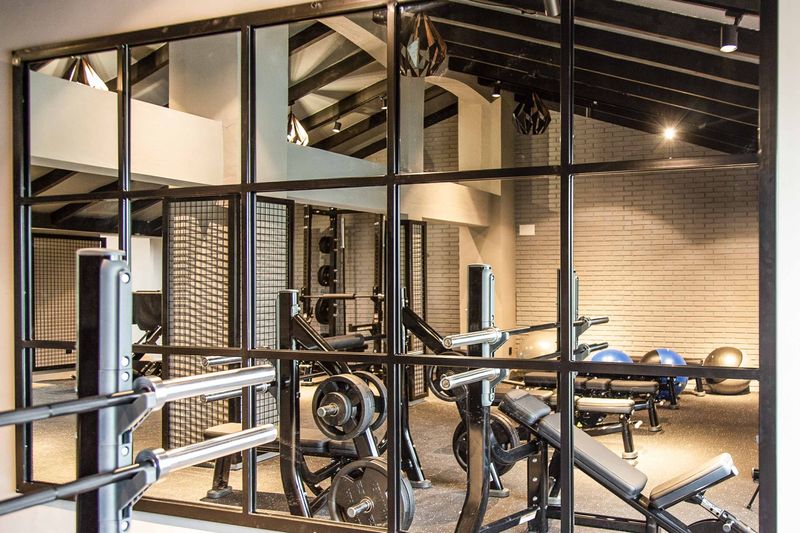 La Manga Club is also home to several 3/4G football pitches which are used by some of the most elite football clubs and national teams in the world,  this includes national squads such as Spain and England, as well as their women's, U19 and U21 teams.
Whilst also having some first-class sporting facilities, the resort has plenty to offer on the food and drink front, as well as an availability of home comforts to make your stay as stress-free as possible.
Our personal favourite was The Last Drop, a sports bar which was a mainstay during our time which coincided with the 2023 Ryder Cup, we all know how that
ended
. There was a palpable buzz in the air during our stay as Europe started fast in the competition, and it felt great that despite language barriers, everyone was willing-on Europe to win the competition - to be expected at a golf resort we suppose.
There were plenty of places to grab a bite to eat too, Dante's, Si and a host of other restaurants in the Grand Hyatt Hotel to name a few, as well as some of the best pina coladas we think we've ever had from Flute, one of the many bars at the resort, around 100 yards from the Racquets Club.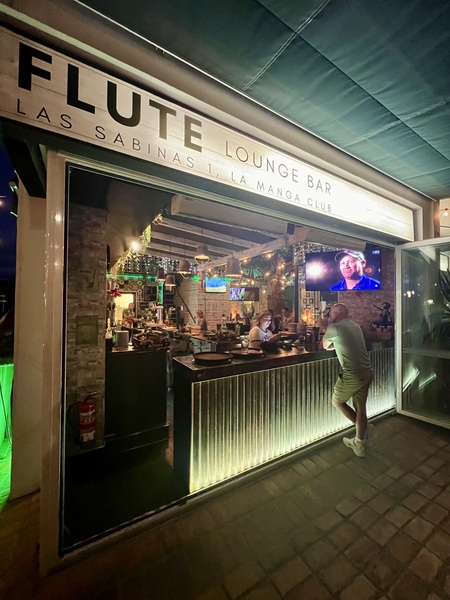 Some of the home comforts include a supermarket, which has almost everything you might need if caught in a pinch and is very similar to an Aldi or Lidl which you might find at home. There is also a petrol station which is ideal for a last minute re-fuel before heading home, as well as numerous pharmacies and even estate agents should you wish to make your stay permanent.
One of the many benefits of staying at La Manga Club is it's close proximity to the old city of Cartagena and beautiful Mediterranean coast and its sapphire-blue waters.
On our tour, we took a stop to Cabo de Palos, a small fishing village approximately a 15 minute drive away from the resort. As you can imagine, this is full of restaurants offering freshly caught seafood dishes and provided some wonderful scenery.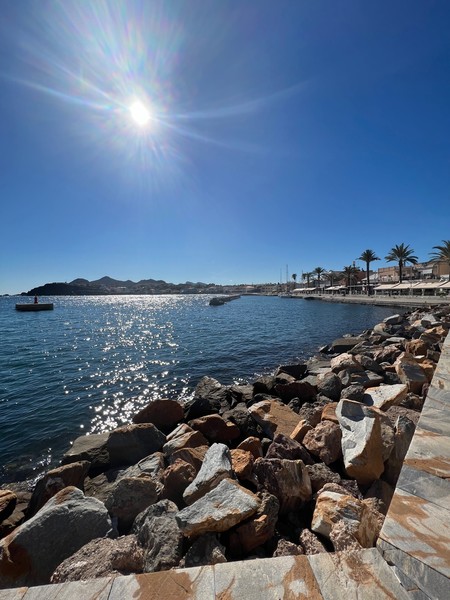 The closest large city is Cartagena, around a 25 minute drive from the resort, which is home to around 250,000 people and full of bustling alleys and squares offering food, drinks, clubs, and everything in between. The city was immaculately clean and well-maintained, and everyone seemed to be helpful and friendly. Though we didn't get chance to, what with all the golf, Cartagena does have some fascinating Roman ruins, complete with its own amphitheatre if you're historically inclined.
Should you plan on going to Cartagena, a word of advice is to pre-book transport back to your villa, as the taxis seem to stop running awfully early and this could potentially leave you high and dry when trying to make your way back (we may or may not have fallen foul of this ourselves). Nonetheless, a beautiful city and a must-see should you be in the area.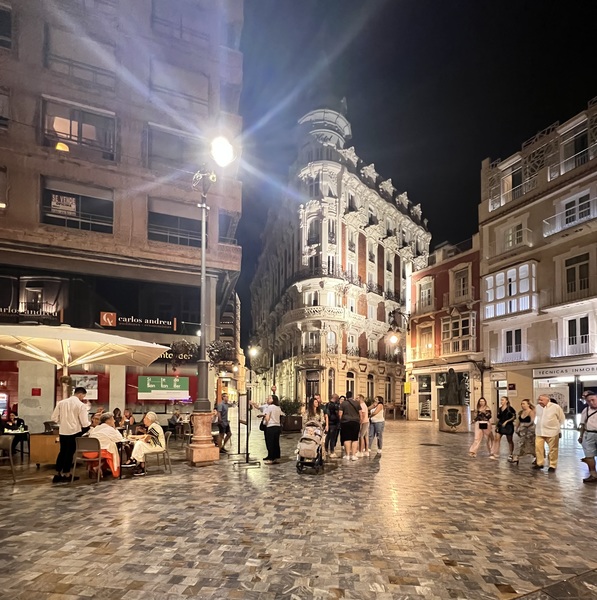 As well as all of the above that La Manga Club and the surrounding areas have to offer, we did actually go to play golf, and there was no doubt some fabulous golf to be had. La Manga Club offers 3 distinctly different courses, so you can guarantee that you'll have a unique experience on each course.
We played the North an the West course during our stay, both championship courses with contrasting designs. The former provided wide open fairways and large greens, bordered with palm trees and several water hazards. The latter was situated up in the hillside with tighter fairways, faster greens, and frequent changes in elevation, which provided quite a challenge for the GP team.
The South Course has been the venue for many major professional tournaments, including several Spanish Opens and is the crowning jewel at La Manga Club. The front nine are particularly challenging with two par 3s in excess of 200 metres and some daunting par 4s. Regrettably, the greens were being aerated during our stay as we were slightly off-season, so we opted to play the West Course as an alternative to guarantee some consistent putting (we wish).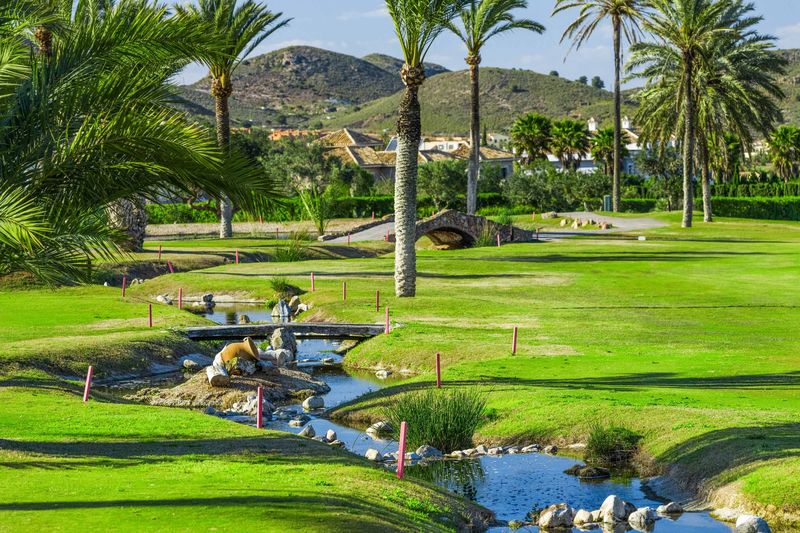 Overall, we cannot recommend La Manga Club enough. If you want to guarantee yourself beautiful weather, some fabulous golf set in the most scenic of championship courses, along with a stress-free and relaxing stay, then there is nowhere else you need to be. There is a reason the resort is spoken of so highly of by those that have been, and we can see why.
If you weren't considering a stay at a golf resort before, we hope you'll reconsider. 
For more info and availability on golf stays, check out the
Solmar website
for all the resorts they have to offer, and if the glorious La Manga Club sounds like somewhere you'd like to stay,
click here
for all the available villas on offer and. 
All the staff at Solmar from start to finish were so helpful and professional, and took all the stress out of booking a golf break, so we really can't thank them enough for the stay, and the GolfPunk team would definitely recommend them to all of our fellow golfers for a A+ stay and service. 
We'll have a full review of the golf we played in a follow-up article, as well as all of our video tours of the resort, club house, and villa, so be sure to keep an eye on the site and the socials for things to come...
---
And another thing...