Travel
Mar 5th, 2017
Southport & Ainsdale Golf Club - You Little Beauty!
Arrrright sweeeetheaaaarrrttt!
Words: Ben Cove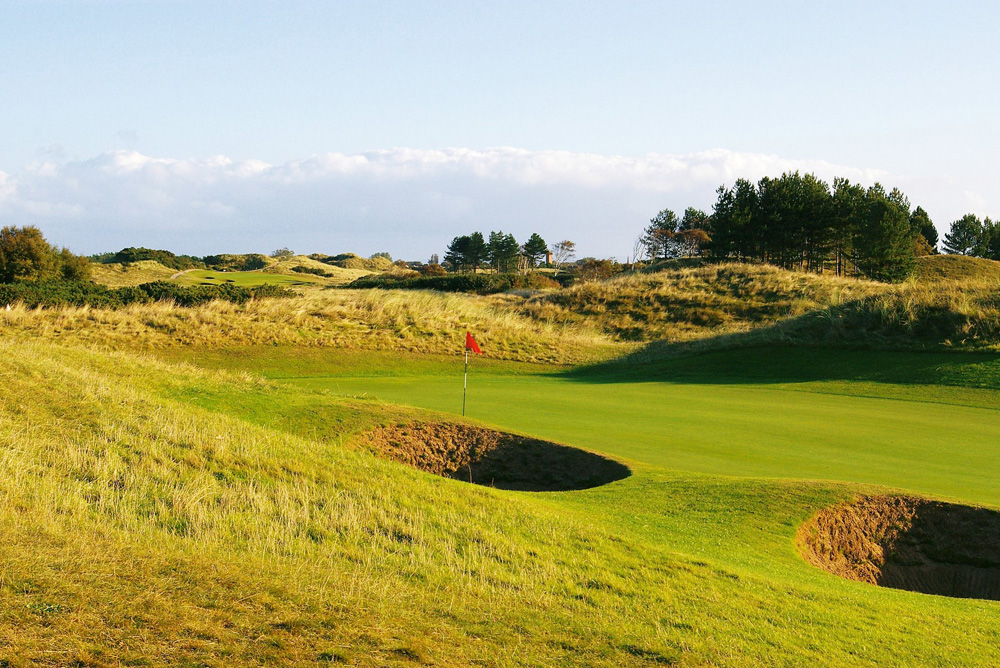 The Merseyside coastline houses the most prestigious dynasty of links courses in England, but S&A, as it is affectionately known, has become their less-famous, uncharted younger sibling – their Paul Ross to Birkdale's Jonathan.
But this is an injustice, because in the days of Douglas Fairbanks Jnr and Greta Garbo, S&A was the region's foremost golfing venue. It staged two of the first four Ryder Cups on home soil; groundbreaking tournaments that did as much as any other, to establish its global reputation. The 1933 and 1937 matches also launched golf as a spectator sport, courtesy of an iconic club swinging cast-list.
Imagine walking out at the old Wembley, knowing that Charlton, Moore and Hurst had trod the very same turf. You get that feeling at S&A, where the great American triumvirate; Walter Hagen, Gene Sarazen and Byron Nelson, lost (in 1933,) and won (in 1937) golf's premier team event.
The dramatic finale of 1933, when it came down to the 18th green of the final singles match - Great Britain defeating USA 61/2-51/2 - is yet to be eclipsed. Nowadays, though, discounting its sporadic status as a final qualifying venue for The Open, S&A has become marginalised due to its inferior length. The course measures just 6,703-yards, and has no extra land on which to extend; such is the proliferation of courses in close proximity.
But it's my confidence that needs extending as I'm met, somewhat cruelly, by the taxing par-three first – an opening that would usually send me straight back to the car park. S&A is special, however, in that it attracts, and maintains your interest; no two holes are even remotely similar.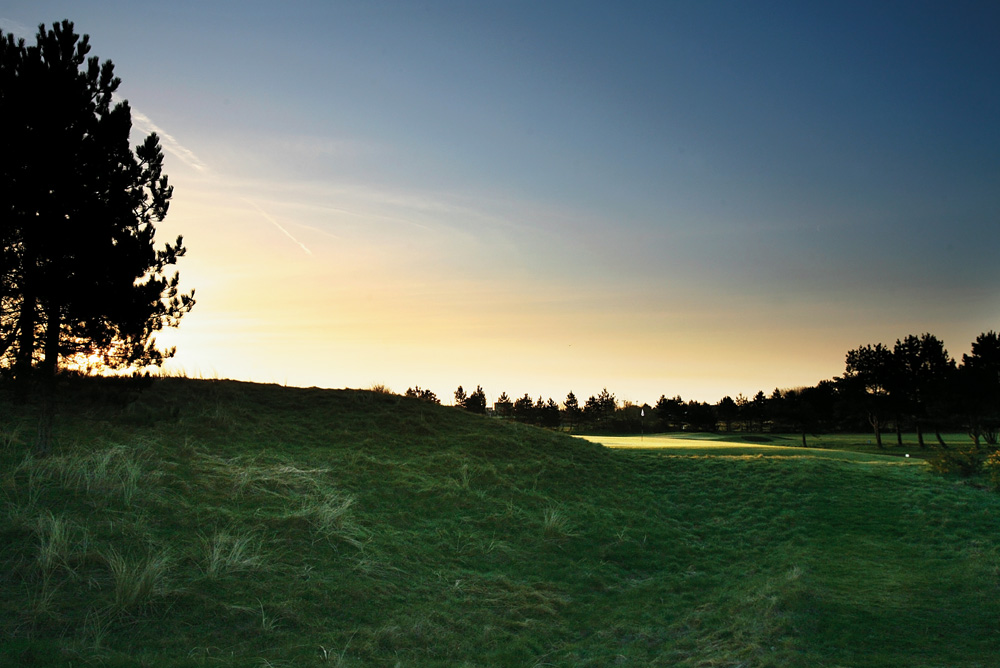 "Keep an eye out for the toads and the squirrels," I'd been told by an affable member back at the clubhouse. But I'm having enough trouble keeping an eye on my ball, which, seemingly, has a mind of its own.
More often than not I find it in the rough, which is heather-laden and proving treacherous. And then there's the wind. The gale whipping off the Irish Sea ensures my cheeks feel like they've been pressed against the deck of an ice rink. My lips are purple, and I'm considering the feasibility of wearing a glove on both hands.
But just as my mind deviates to the proposition of egg and chips at the 19th, there's a break in the clouds. The wind settles, the sun shines and all is right in the world. The squirrels and toads call a social (the birds are invited along to sing, too,) and I'm reminded why I'm here, because this is golfing heaven, links in all its glory, and it offers an immortal antidote to any frustration caused by my wayward shanks. And, what's more, neither the course, nor the weather, can be blamed for my shortcomings.
Then, a hole that encapsulates golf's potential, in equal measures, to evoke fulfillment or disappointment. I've been looking forward to it (with trepidation if nothing else) since I planned my visit. The 16th - Gumbley's - is named after a gentleman who spent light-years recovering his ball from the imposing 25ft sand dune that, sporting original wooden railway sleepers, towers over the fairway. Recognised as one of the most testing, yet prospectively rewarding holes in golf, this long par-five plays alongside the Liverpool to Southport railway line.
Either a truly stimulating, or morale-shattering experience, you have no right to reach the green in two because your second shot-providing your drive is adequate – represents a blind 200ft-plus carry over that infamous, and monstrous, sand bank.
When you do, however, the feeling is exhilarating. Like scoring a goal, or winning a race, conquering Grumbley's provides an intrinsic buzz. And it allows you to further appreciate history; you are literally following in the footsteps of legends here.
Walter Hagen set 15,000 pulses racing when he nailed the 16th green in two with his weathered old sticks in 1933. And when the Ryder Cup returned in 1937, America's victory served as a fitting farewell to Hagen. One of the competition's most influential pioneers, his celebrity profile had helped to put Samuel Ryder's dream into practice.
Hagen made no secret of his adoration for S&A, epitomised in his acceptance speech that year. Upon collecting the trophy, Hagen remarked: "I'm proud to be captain of the first American team to win on home soil," The crowd looked on, bewildered, before he added, "You will forgive me, I'm sure, for feeling so at home here." We forgive you, Walter. We know the feeling.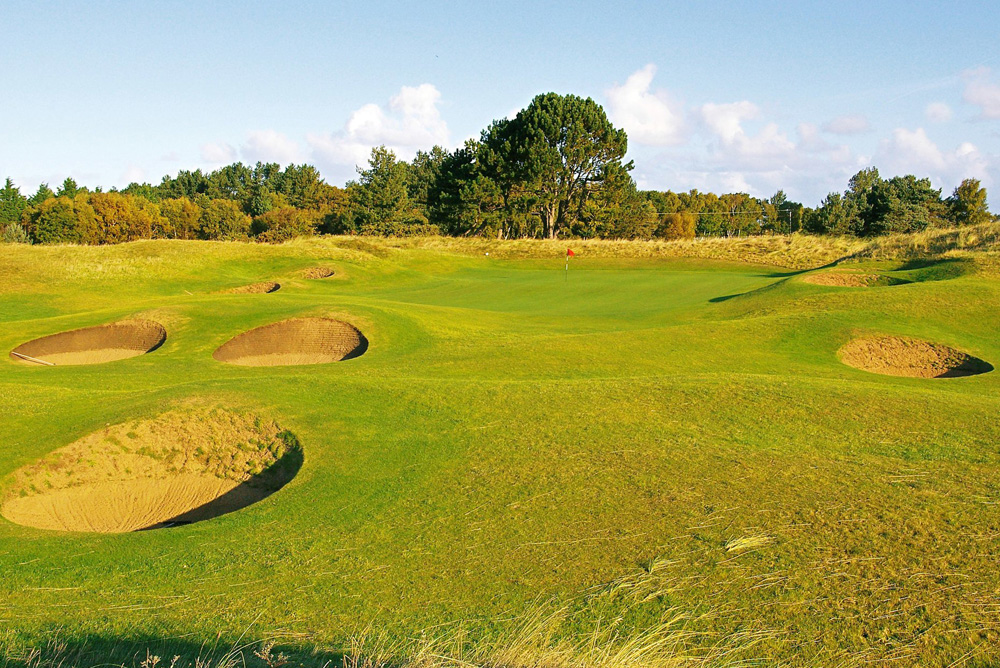 SOUTHPORT & AINSDALE GOLF CLUB
Address: Southport and Ainsdale Golf Club, Bradshaws Lane, Ainsdale, Southport, Merseyside, PR8 3LG.
Tel: +44 (0) 1704 578000
Details: par 72, 6,703-yards
High Season: Weekdays £105 (including £5 catering voucher). Weekends £130 (including £5 catering voucher).
Winter Rates: Weekdays in October £75. Weekdays November to March £65.