Travel
Mar 5th, 2017
Pyecombe Golf Course, West Sussex
A South Downs Sensation!
Words: Iestyn George & Tim Southwell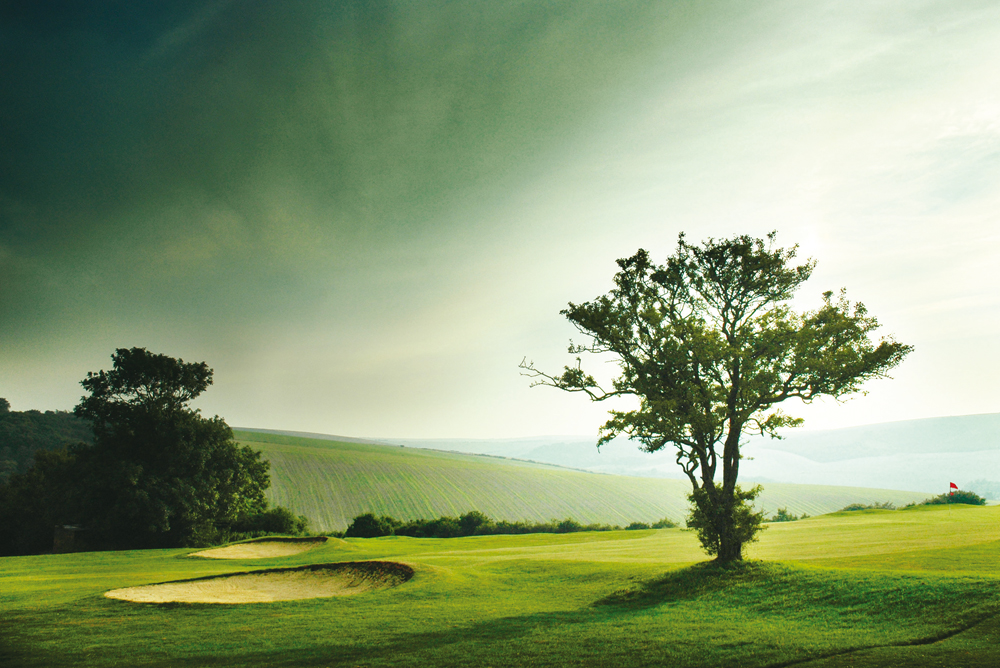 If it was good enough for Henry Longhurst....
Set atop the South Downs between London and Brighton, Pyecombe is an undulating corker of a golf course. But the course doesn't start particularly spectacularly. From the first tee you make your way up a steep hill to a hidden green some 300 yards from the tee. Nothing much to get excited about there. 
On the second tee, however, you are faced with a fairway that inclines dramatically from left to right. Unless you posses a high power draw in your armoury, you aim left and hope to keep your ball from slipping away into the rough down the hill. It's an ask, that's for sure. Then it's an approach to a small green. Hmmm, this course has protection.
You realise this has all been a Hors D'oeuvre as you walk through onto the 3rd tee. This has to be one of the most inviting tee shots in Britain. It's 421 yards to the green and, providing you've hit a decent drive, as you watch your ball soar into the air you can pretty much have a sit down and a cup of tea before it lands way down below.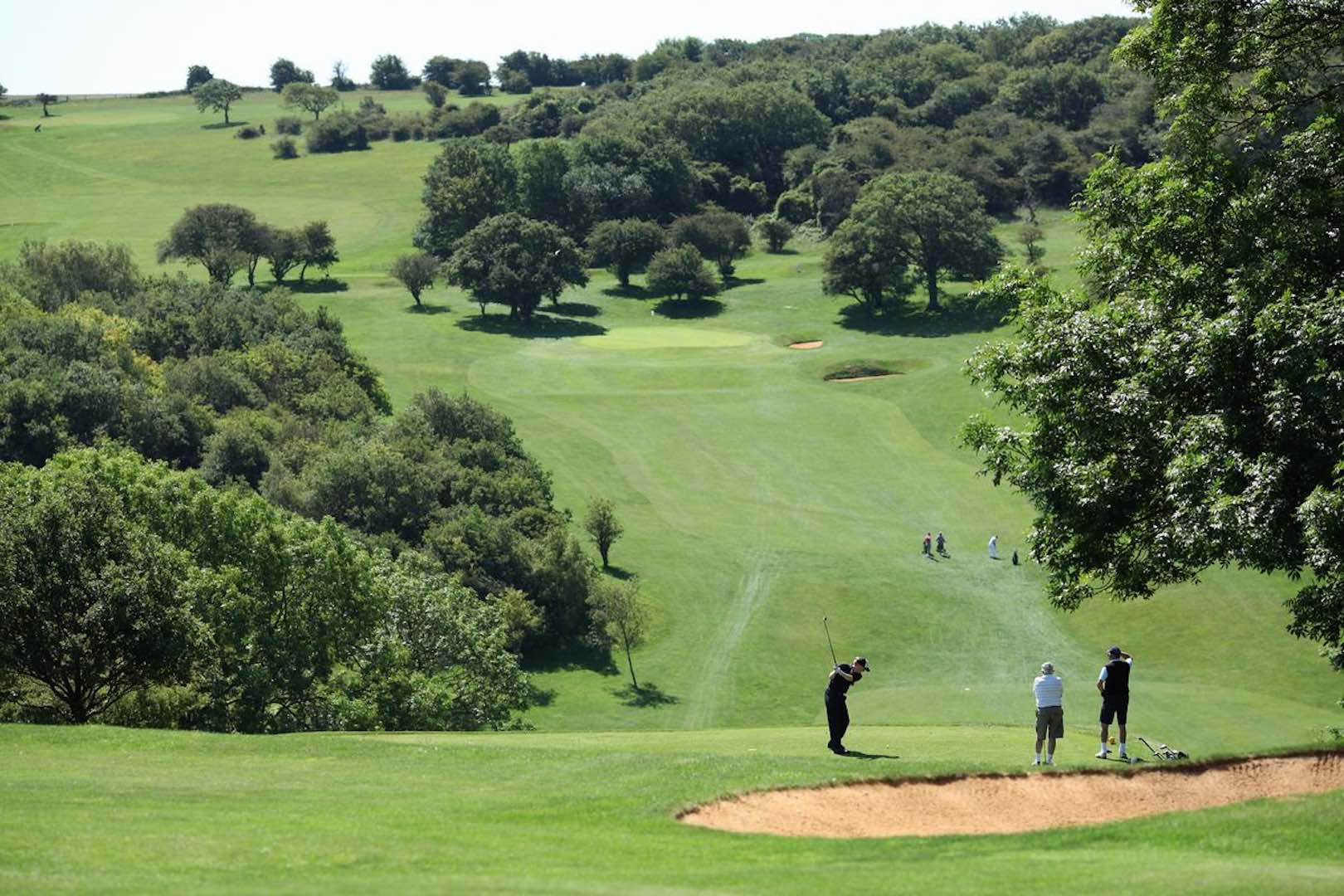 The first time I set foot on the 3rd tee I just thought 'Augusta!'.  Never having actually been to Augusta I can't say how accurate this is, but anything that provokes such a reaction must have something going for it.  After you've traversed down the hill to the valley and located your ball, you are faced with a visual conundrum. You can just about make out the top of the flag if you've hit your ball far enough up the slope but it's very hard to figure out how far it is away.
I guess that's what range finders are for. When you finally haul yourself up to the green you feel like you've achieved something pretty special just by still being able to breath. Then you look behind you at where you've just come from and an awed gasp is usually the order of the day.
You won't go short on decent views at any of the courses around Brighton, but there's something a bit special about Pyecombe. It might be the legacy of BBC broadcasting legend Henry Longhurst, a former Pyecombe President, who often drove his pale-blue Ford Mustang up to the clubhouse for a drink. "I have never in my life, never worked during the afternoon," he once wrote. Just as well, he'd need to conserve his energy to tackle the magnificent 421-yard, par four third, The Switchback.
From the third green the course climbs and meanders up, down, sideways and around, using the natural camber and undulation brilliantly, and the greens are generally in great nick compared to the nearby competition. 
It's no wonder that when Longhurst discovered that he was suffering from cancer and decided to end it all, a Pyecombe member recalls him saying of the course: "It was a beautiful summer's evening and everything looked magnificent. I couldn't tear my eyes away other than to pour myself just one more glass of malt. And do you know the future started to look more promising. Another glass of whisky, the aspirins disappeared down the loo, and life went on."
Pyecombe Golf Club: Represenitting for all the GolfPunks, especially Henry Longhurst.
TAGS: Pyecombe Golf Club, Henry Longhurst, Henry Longhurst Pyecombe Golf Club, The Switchback Pycombe Golf Club, The Bank Pyecombe Golf Club, Travel, 2017, Golf Club, Lifestyle, UK and Ireland