Travel
Jul 19th, 2019
Portstewart Golf Club
You Little Beauty
Words: GolfPunk
A front nine of such resplendent grace, your heart could stop and you would not notice...
In the week the Open comes to Royal Portrush GolfPunk recalls its splendid neighbour Portstewart Golf Club - You Little Beauty.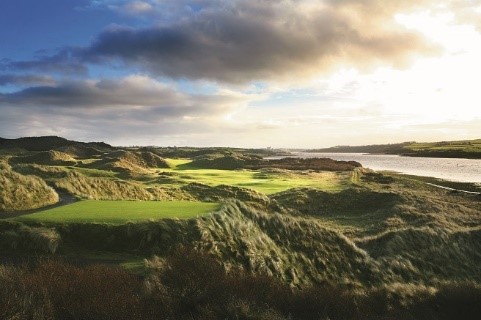 During an unnecessarily loud pub argument over whether Lennon or McCartney made the greatest contribution to The Beatles, I concluded that essentially it's all toss because together they produced some of the most influential music of the 20th century. And everyone knows that George Harrison wrote the two best love songs anyway.
But it got me thinking about rivalries and greatness. In all walks of life you will find things that are, to all extents, life-affirmingly equal in their brilliance, but people will argue until blue in the face that one has the edge over the other. Stones vs Beatles, Dali vs DaVinci, roast beef vs roast chicken. Human nature dictates that one must simply rule supreme; it's all darkly Darwinistic.
Comparing Royal Portrush and Portstewart golf clubs is one subject which brings veins popping to flustered foreheads in this manner. While Royal Portrush is the tourist board's golden egg, encapsulating all the blustery wilderness and heritage of links golf, if you straw poll rosy-cheeked golfers in the baggage collection area of Heathrow airport as to their favourite, the honours are likely to be shared. Either that, or a riot will ensue worthy of a South American football derby.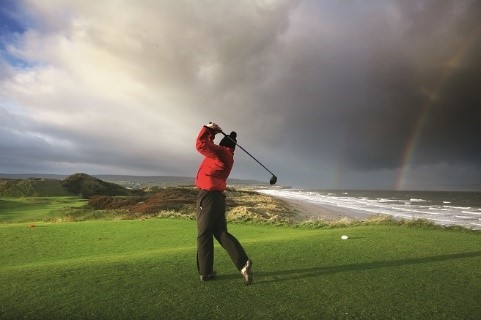 Portstewart lies just 15 minutes further along the coast from Portrush, one of those unassuming, charming beach towns, which, once experienced, visitors never want to leave. The golf course itself is situated a mere sand dune from the brooding froth of the Atlantic Ocean and marrying the two characteristics with a bunch of flags has created one of the most roguishly enchanting golf courses ever.
In fact, I will put my reputation (what reputation? – Ed) on the line and say that the front nine at Portstewart is the best nine holes of golf you will ever play.
Big claims like this need some justification, so here's mine. Firstly, for golfing greatness, you need to be awestruck by the sheer beauty of a course. Secondly, that beauty should get every hormone and ounce of adrenaline rushing to your heart, readying your attempt at conquering its challenge. Thirdly, you should walk away feeling as if time has evaporated before you and that your next impulse should be to tell a million people to get over here and play this course now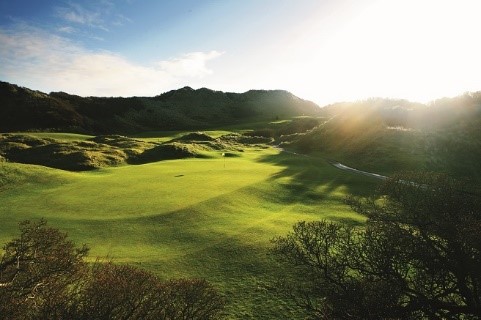 That impulse happens from the moment that you step on to the lush, emerald turf of the first tee at Portstewart. It lifts you up to the tips of your spikes and floats you around the towering dunes, dancing with the shadows that leap from hillock to hollow on the contoured fairways.
Each tee is a heady gasp of admiration and concentration as you try and plot the safest and best way to the flag. Each innocuous pothole bunker and expansive green a masterclass in architecture, cunning and golfing ability in its own right. It's golf's White Album, the Mona Lisa – every individual hole offering something provocative, inventive and challenging to your eyes, heart and hands.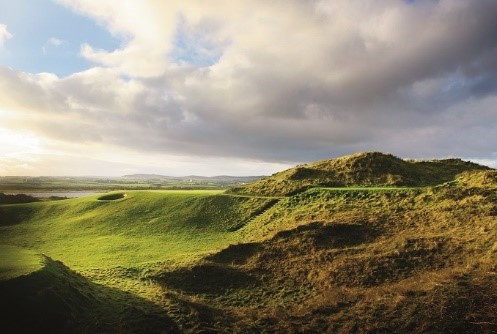 It made me want to loop around and play it forever – my golfing equivalent of Dali painting a McCartney and Lennon studio session while they eat roast chicken and beef sandwiches. "It's a tough test of anyone's imagination," says professional, Alan Hunter. A test that, surprisingly, was designed as late as 1992 by Des Griffin, when the club extended behind the original layout.
I'm not going to sell Portstewart as a nine-hole beauty however. It is merely the mark of distinction that will burn itself deep into your golfing memories and prejudices. Smiting your next shot straight into the teeth of Loch Bahn down the tenth hole is equally as pleasurable an experience, and the canny shearing of the fringes around the green to US Marine buzz-cut standard means that the true links experience is never lost on the home stretch.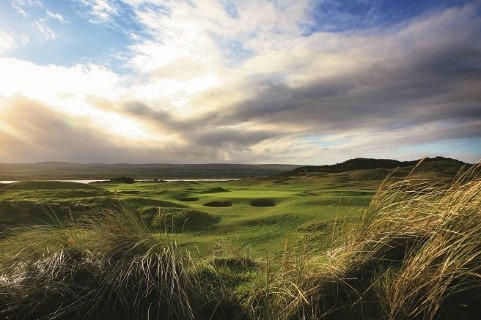 Clever use is also made of natural inclines and hillocks that cheatingly kick your ball into the semi-rough or leave you looking like a sapling pranny as yet another approach shot rolls back to your feet. There are, however, several birdie chances to be grabbed and, if anything, you are deeply grateful for them, as while I have waxed lyrical about the first 3,324 yards, they took me roughly 50 shots to complete. 
I'm not complaining. In fact for the duration of the back nine, photographer Kevin and I discussed where Portstewart would rank in our pantheon of courses, or if it was a screen goddess, which one would it be. The result was top three and beautiful, although there was nearly a nasty incident involving blondes and brunettes.
But then that's the thing about greatness. It is so subjective.
As you may have gathered, I loved Portstewart passionately. Portstewart Golf Club is more than a YLB really. It's almost an encyclopedia on why people should get up every day and enjoy life. The 'beauty' if anything, is that you have the chance to choose between this course and Royal Portrush, or do what every American visitor does and play them both.
You might have to pay the price of a bloody lip after a straw- poll riot in an airport, but at least you'll know it's well worth it.
Portstewart Golf Club
Address: 117 Strand Road, Portstewart, Co. Londonderry BT55 7PG
Tel: 02870 832015
And another thing...