Travel
Aug 28th, 2015
Plainfield's Hell Hole!!
Where the pros fear to tread
Words: Kurt Hoop
Plainfield's Hell Hole:
The 8th...480 yards of sheer pain and misery nestled in the heart of New Jersey...​
Architect: Donald Ross, 1921
From the teebox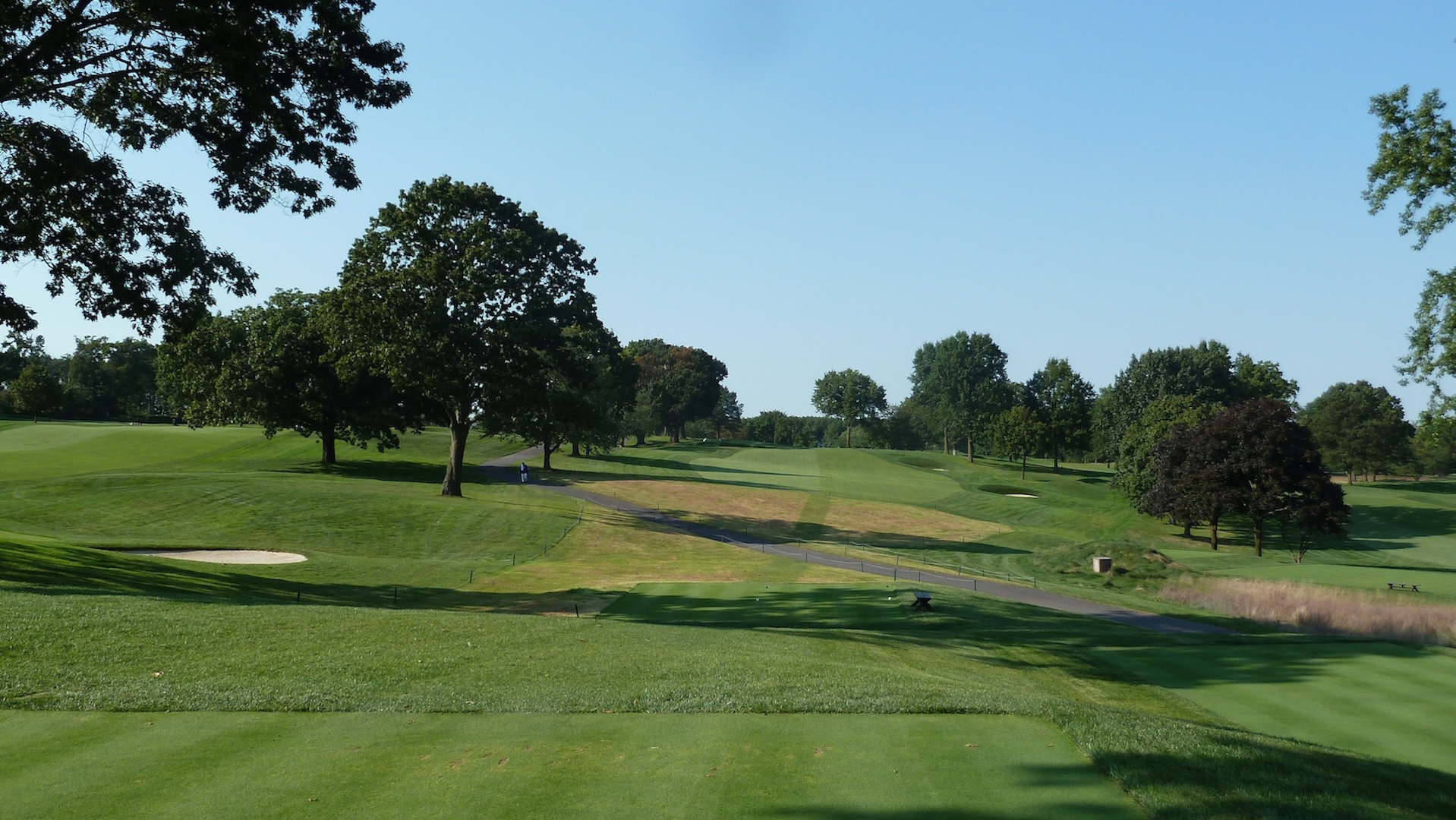 The Grim Truth
- Plays as a par 5 for the members but it will play as a par 4 for The Barclays.
- Tee shot is uphill over the ridge, which gives an edge to longer hitters, particularly this weeks when it is a par 4. Bunkers guard both sides of the landing area but an interesting aspect of the hole is a pin oak on the right side past the landing area which will force players coming into the green from that side of the fairway to fashion a shot around it.
- The fairway kicks to the right into a half-pipe green-a green with a small ridge that runs from front to back. It is like a snowboarding half-pipe and it will kick balls back into the center of the green.
- The green nestles in a valley.
- In other words, Donald Ross has it in for you...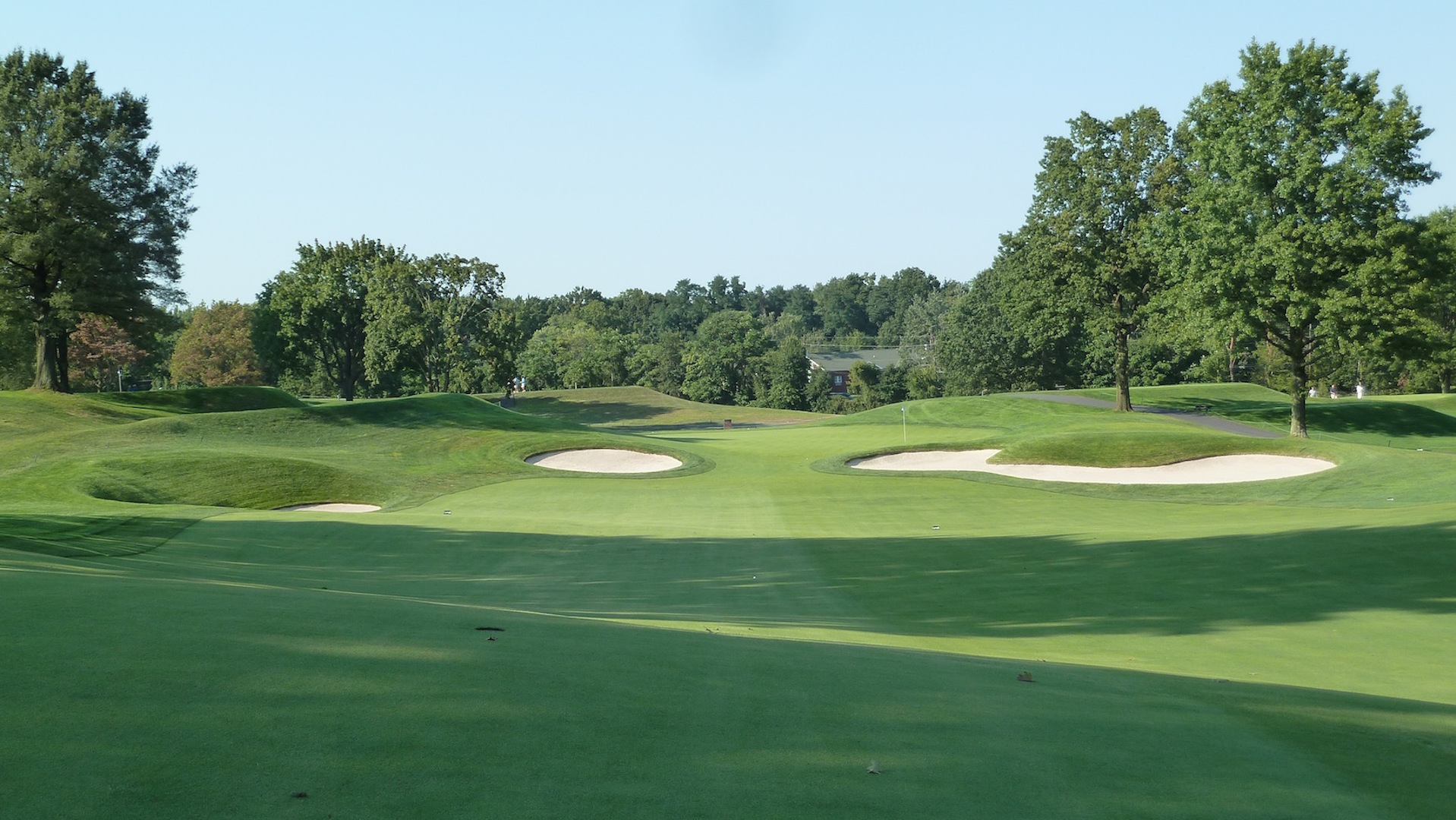 Lay up area
Stats Day 1:
Average score 4.538
Eagles 0%
Birdies 3%
Par 48%
Bogey 43%
Worse than bogey 7%
From behind the green
Little History on Plainfield Country Club
Little history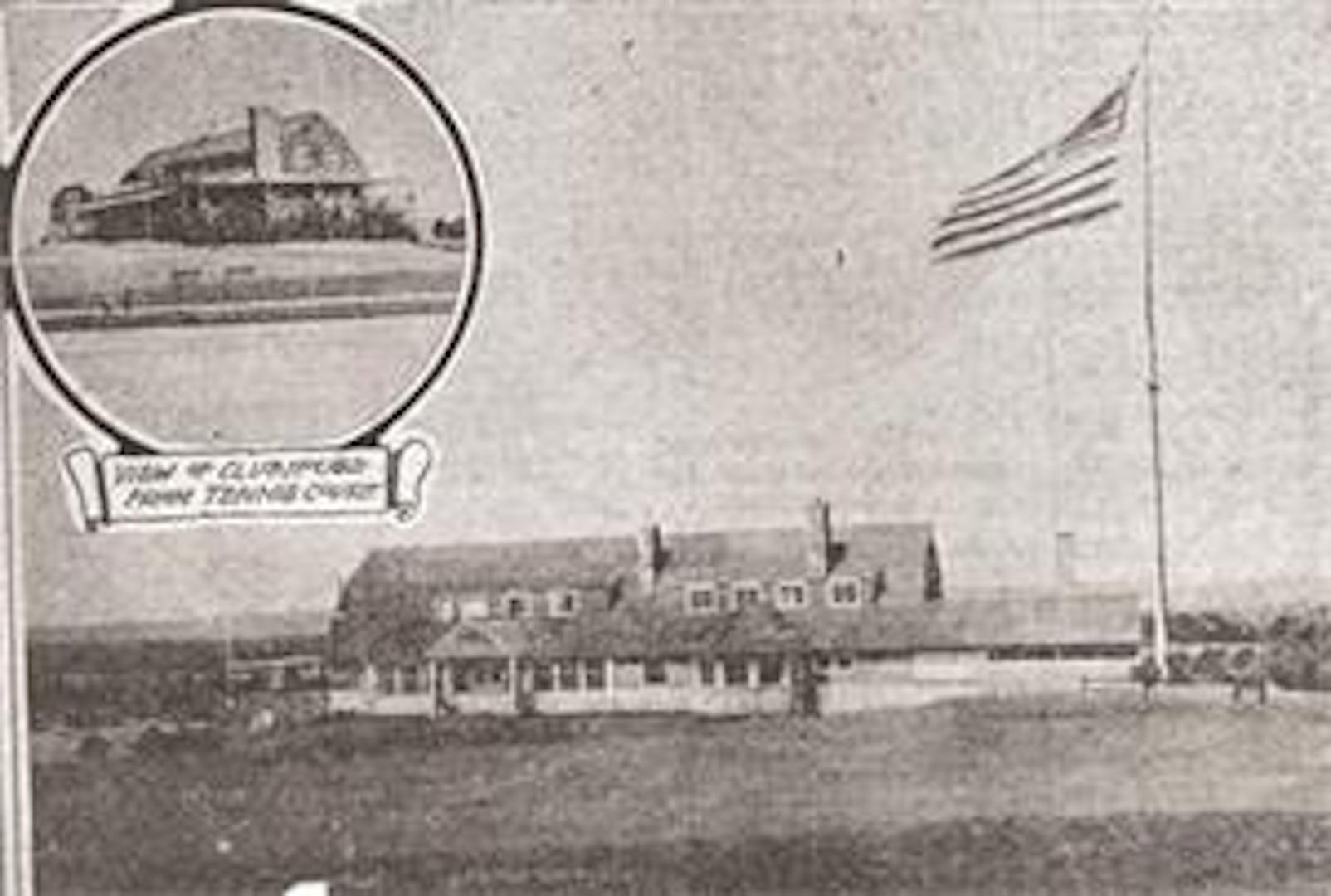 Original Clubhouse 1910
Since its 1890 beginnings, Plainfield Country Club (renamed in 1904 from the Hillside Tennis Club) has experienced tremendous growth, a sporting tradition that has brought prominence throughout the State and entire Metropolitan area, and the evolution of a fine facility that fosters diverse family activities. 

Calkin 1909 aka some fella in tights...

While best known for its famed original Donald Ross-designed golf course dubbed a "Donald Ross Gem" and ranked among the top 50 golf courses in the United States, the Club (founded with a different sport in mind - tennis) today attracts members far and wide with its variety of sports and exceptional clubhouse ambiance.
Plainfield has hosted the US Amateur and US Womens Open.

PCC Clubhouse 1905
TAGS: Travel, 2015, Dustin Johnson, Jordan Spieth, Jason Day, Bubba Watson, Lifestyle