The Masters
Apr 8th, 2022
Top 10 Masters Rebels
The Augusta troublemakers who wound up the powers that be
Words: GolfPunk Photography: Getty Images
10. FUZZY ZOELLER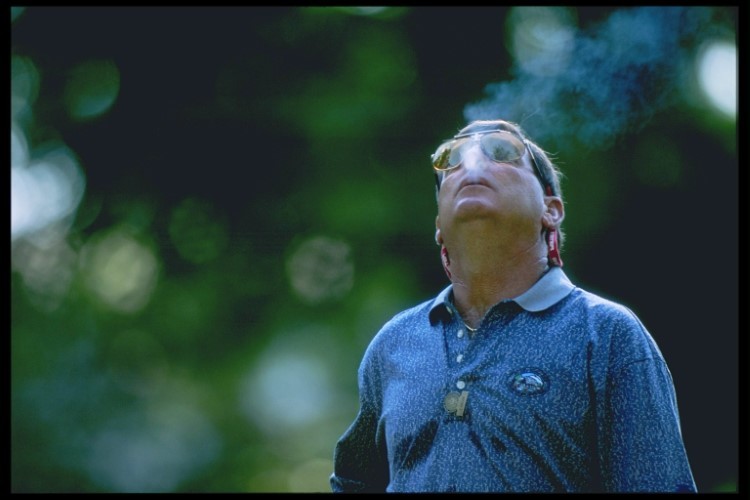 In 1997, Frank Urban Zoeller, the wise-cracking winner of 18 years earlier, was asked what he thought of Tiger Woods' win. On camera, he said: "That little boy is driving well and he's putting well. He's doing everything it takes to win. So, you know what you guys do when he gets in here? You pat him on the back and say congratulations and enjoy it and tell him not to serve fried chicken next year. Got it?" To make matters worse, as he was walking away he added: "Or collard greens or whatever the hell they serve." It was a desperately misjudged attempt at humour and Woods left him hanging in the breeze for several days before accepting his apology
9. LEE TREVINO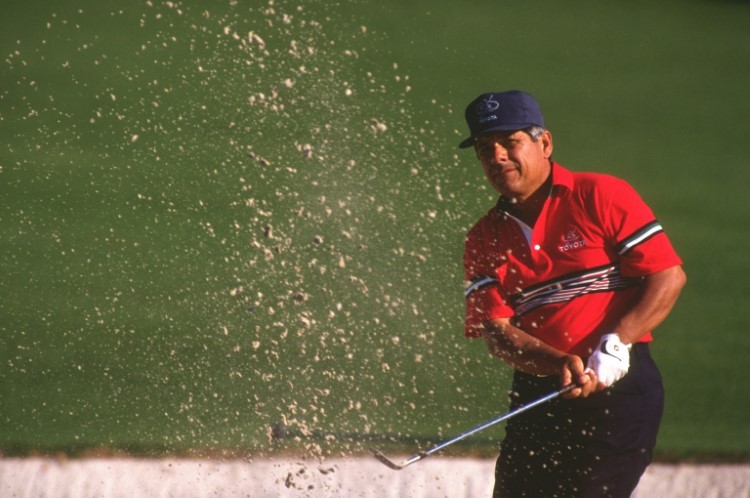 The Merry Mex was never that cheerful when he drove up Magnolia Lane and, in fact, he disliked Augusta so much that in the early 70s he twice declined invitations to play in the Masters. He thought the course, where a long draw is often the most useful shot, didn't suit his high fade and that consequently, he would never win there (and his best finish was tied tenth).
More relevantly, perhaps, with his humble beginnings, he never felt at home in the clubhouse, regarding it and the membership as elitist and aloof. So marked was his disapproval that he often walked straight from the course or practice ground to his car.
8. GARY PLAYER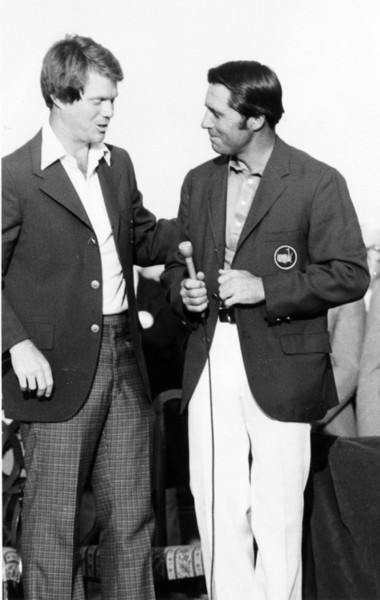 The South African turned out to be another rebel when he took his first green jacket home to Johannesburg and refused to return it. The rules state that the only person allowed to wear the coat outside the grounds is the new champion – and even then only in the year after his first win.
Player's debut victory was in 1961 but when he took the title again in 1974 a substitute had to be found. "I didn't even ask them. If they want it back, they will have a helluva long way to travel," he said. He was the first winner not to have kept his jacket in the champions' locker room but has subsequently been copied by Seve Ballesteros, who also has one at home.
7. DISGRUNTLED COMPETITORS
There was almost a player revolt in 1936 when nine inches of rain during the week left the course waterlogged and just about unplayable. A number of competitors lodged an official protest, which was immediately rejected by the committee. The players' spokesman said: "We proposed the final round be called off and played over tomorrow but enough of the leaders either had finished or were sufficiently along on the last round to make it seem unwise to the committee to interfere." Clifford Roberts responded: "The players had decided themselves to play through, rain or shine." At Augusta God may have a hand in the weather, but the committee decides everything else.
6. JACK WHITAKER
The relationship between American host broadcaster CBS and Augusta has always required delicate handling. The venue insists, for example, that the rough should be called the first cut, and that the people who watch the event are never the gallery or fans, but patrons.
Unfortunately for him, in 1970, commentator Jack Whitaker described them as a "mob". The fact that he was almost right cut no ice (because of a Monday play-off between Billy Casper and Gene Littler, the regular security people weren't there, and a lot of badge holders had also left, giving their badges to whoever wanted them). Clifford Roberts, Augusta National's co-founder, relented several years later and let Whitaker back in.
5. NICK FALDO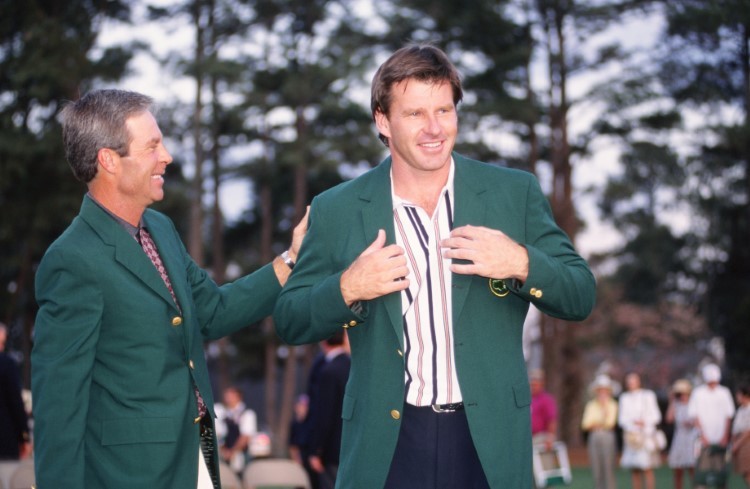 The three-time Augusta winner who only ever says nice things about the place, fell foul of tournament chairman Hord Hardin following his first win in 1989. Invited on to Terry Wogan's chat show, he allowed the TV host to don the famous green jacket and when Hardin heard, he made it clear to the scamp from Welwyn Garden City that this was not the sort of behaviour expected of Masters champions.
4. FRANK STRANAHAN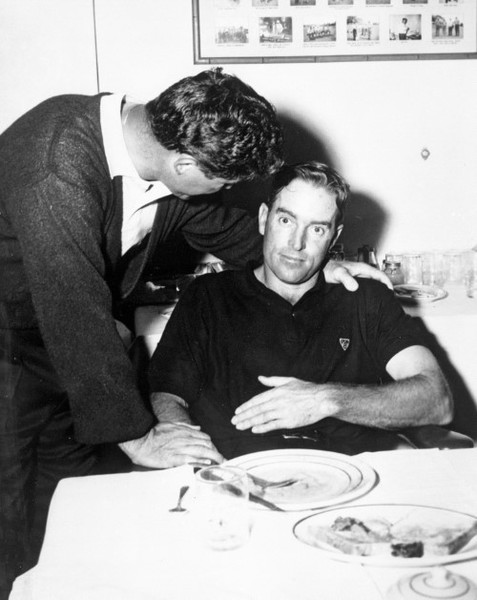 It has long been a rule at Augusta National that competitors may only play one ball during practice rounds to keep players moving along briskly. In 1948, Frank Stranahan, who had been joint runner-up the year before, misunderstood the ruling, thinking it didn't apply to people playing on their own. On the Monday practice round, he was nearing the eighth green when a club official told him that his invitation to compete was withdrawn and that he must leave the course. The one ball only rule is still in effect today although largely ignored – unless members of the tournament committee are nearby.
3. CHARLIE SIFFORD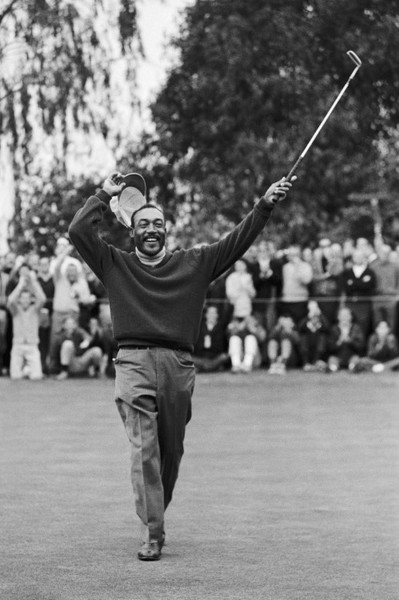 The winner of the 1967 Greater Hartford Open
and the 1969 Los Angeles Open was a pioneering black golfer who broke down many barriers – including the USPGA Tour rule that said membership was only open to Caucasian golfers. He faced bigotry, hatred, death threats, insults and much more, and even when he was allowed on tour in 1960, he often couldn't stay in hotels near the tournament venue.
Up until his death in 2015, he remained convinced that Augusta National deliberately excluded him from The Masters (and he consciously never set foot there, even as a spectator) but in fact, the club did not introduce the rule allowing Masters entry to any winner of a PGA Tour event the previous year until the 1970s.
He could, of course, have been issued an invitation but, as many European Tour players of the time will testify, they were rare indeed. Nevertheless, by refusing to be intimidated, Sifford paved the way for Lee Elder to tee it up as the first black player at The Masters in 1975, and for Tiger Woods – who acknowledged his debt to Sifford – to follow over 20 years later.
2. GARY McCORD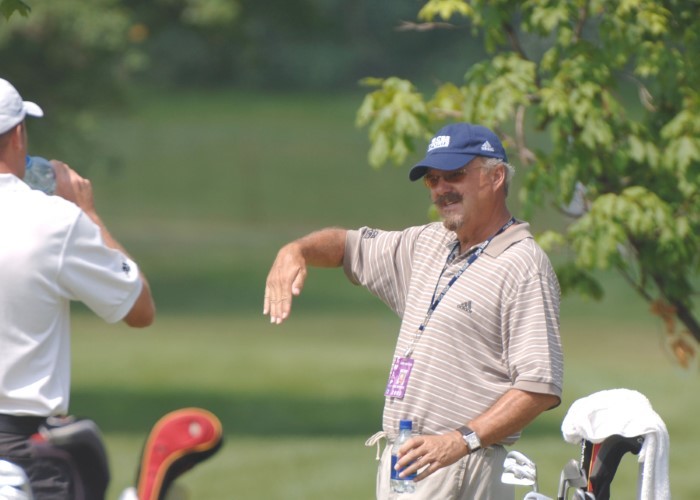 Like Jack Whitaker before him, Gary McCord was banned from Augusta (in 1994) for his CBS TV commentary, but in his case, there doesn't seem to be any sign of the authorities relenting any time soon. His sins were describing the greens as being so fast that they weren't mowed but 'bikini-waxed', and for saying that the 17th green had so many slopes and bumps that there must be body bags buried under the surface.
McCord remains unrepentant and says his job is to provide colour.
1. MARTHA BURK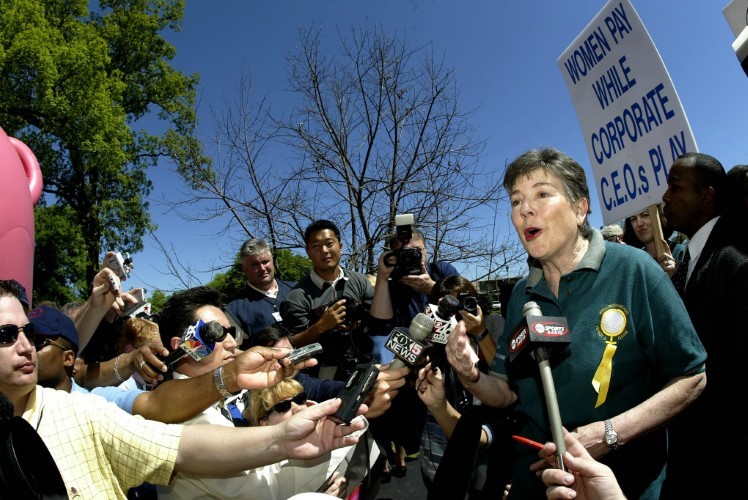 The biggest row to hit Augusta National concerned its membership policy, which was exclusively male, exclusively rich and almost exclusively white. The club contended it was private and therefore at liberty to restrict access to whoever it damned well pleases, while dissenters argued that, as the host of a Major, it should be more than a gentleman's club and should allow equal access to women.
The simmering pot came to a boiling point when Martha Burk, head of the National Council for Women's Organisations, wrote in 2002 to Hootie Johnson, chairman of the club, asking him to reconsider the men-only policy. He replied: "We will not be bullied, threatened or intimidated," and trumped one of Ms Burk's aces by announcing there would be no TV advertisements during the broadcast of The Masters – thereby preventing her from pressurising commercial backers to withdraw support.
There were a couple of high-profile resignations from the Augusta membership and there was even talk of the 2003 event being cancelled but the objectors shot themselves in the foot with a Masters week protest that attracted more press than participants and ended up as an embarrassing farce.
Augusta finally saw sense in 2012 and started to admit female members. "This is a joyous occasion," Augusta National chairman Billy Payne said at the time.
TAGS: The Masters, Top 10, Martha Burk, Charlie Sifford, Nick Faldo, Gary McCord, Fuzzy Zoeller, Gary Player, Lee Trevino, 2022
---
And another thing...