Travel
Mar 4th, 2017
GolfPunk goes to Cannes!
It's South of France golf cenral
Words: John Dean Photography: John Dean
OFF COURSE YOU CANNES!
Treat Yourself Nice.
It's six o'clock in the morning, and all I know is that I'm 1,000 meters up in the Alp Maritime, 60 Kilometers out of our base in Cannes. We arrived by night, after a winding journey from the coast to the beginning of the higher lands that are the very foothills of the Alps. So I've really no idea what's out there.
Welcome to Golf and Chateau de Taulane. It's pitch black, but I just know there is something fine out there waiting to be had, and I have to be on the tee at 7.30am sharp.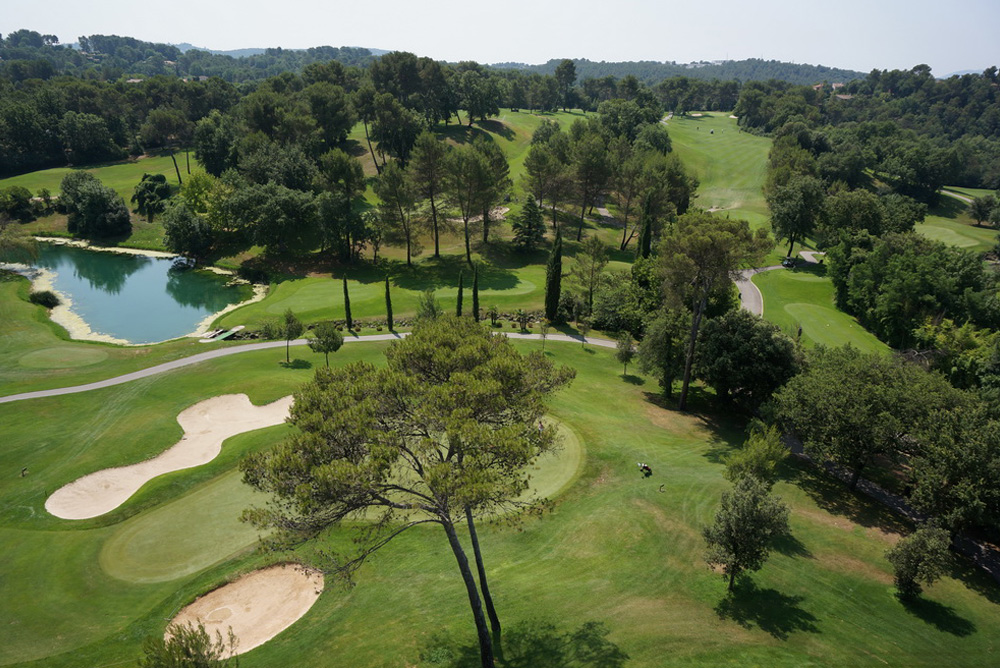 As the sun starts to rise, I get the first sense of where we really are. We are high on a plateau, surrounded by a range of hills. As these are the foothills of the Alps it's cold- damn cold, even in late September. 
For the first 5 holes we find an icy dew on the greens, and as the sun starts to cut through great wafts of mist rise from the water hazards. The rising sun soon warms us, as we start getting the feel for the course. Which is a cracker.
It's the work of one Mr. Gary Player, and he has done us all proud.  In fact it's the first course build by the Black Knight in France, back in the hey-day of golf course building in 1992.
The course is in immaculate condition, with perfect fairways and fast greens, all wrapped around by the high hills. There's a real sense of privacy on the course, plenty of water to get you nervous, and lots of elevation changes. There is simply nothing not to like, and much to love.
And the hotel is a dream. This is totally treat-yourself-nice territory. They are used to having all sorts of celebs up here, so there is the mandatory helicopter-landing pad, but what I love most is that their staff know how to talk to you as an individual.
It's the hardest thing to pull off, but they have done it. It may seem like a small detail, but it makes the world of difference when you are away from home.
The piece de resistance has to be our next course, Golf De Terre Blanche. It's affiliated to the European Tour, and is their signature course in France, so expectations are high.
There are two courses here, Le Riou and Le Chateau. Le Chateau has recently hosted a senior's event, and is ranked14 best course in Continental Europe. There's also a new spa to be enjoyed, which they are rightly proud of.
We play 'Le Chateau' and it lives up to its high reputation. It's in great condition, and delivers everything that a travelling golfer could wish for, with fine, generous, fairways and fast running greens.
The signature course of this Dave Thomas designed course is the Par 5th 11th. It's all down hill and you need to avoid the rock creek as the fairway cuts away to the right. A shot in the fairway here can apparently give you a try for the green in two. Fat chance!
There's an element of ground hog day creeping into this trip, as it seems to be lunchtime – again. And there's yet another three courses of fine cuisine to consume, before we waddle back onto the golf course.
We kick off with 'Crespeou de Legumes d'ete et son coulis de poivron rouge' (vegetable omelet), 'Mignon de veau roti au miel de domaine et fagot d'asperges verte' (veal and asparagus – very non PC in the UK), finishing up with 'La trilogie gourmand du golfeur aux fruits rouges, ecume et sorbet acidules' (fruity puds).
This is Cannes, and they take their food really serious here, as well as their wine. We are playing Barbossi, a course that's only 20 minutes from the heart of Cannes, and which has it's own vineyard, and makes its own honey and olive oil.
Yes, there is a God, and he's mainly living on the Cote D'Azure brewing up some fine Domaine de Barbossi wine, a magnum of which arrives shortly on the table. The afternoon's round is going to prove tricky.
The course is a Robert Trent Jones Senior Design, and stretches along the foot of the Esterel Massif. It is also home to a collection of modern sculpture, which are dotted round the course. There's some mind-bending stuff, from giant flowerpots, to metal crocodiles, to 'life-size' replicas of Predator and Alien in the clubhouse. Something is definitely going down here!
There's plenty to love, but the overall condition just isn't great at the moment. OK, so they had just holitised the greens, which is fair enough, but the fairways need a bit more love, as do the bunkers. For the time being, this is going to be one to watch as their new headman from Portugal gets it right, which we know will happen. In the mean time, this is the place for a fine lunch and a foozle.
The Trent Jones have been busy in this part of the world, as our next stop is Golf Country Club De Saint Donat, which is a Robert Jones Junior creation. This is a high quality track, which starts slowly and tightly, but then gets momentum, opens up a bit and offers a magnificent back nine.
The clubhouse is a bit of a stunner as well, and lunch is again a treat.
When you are not golfing there's the great nightlife of Cannes to be enjoyed. From the restaurants of Cannes Old Town, with their street tables on the ever upward winding street, to the three casinos, and some great night clubbing. A bit of shopping on La Croisette, and lunch on the beach is also right up there as experiences. No 5 La Croisette is also the home of Chanel – of course.
Cannes is open for golfers, and there's so much more to the place than a film festival and a red carpet. It is also affordable for all budgets, and with 6 courses in half an hour range, and another 6 within an hour's drive this is a great place for a golf trip with a difference. 
We played:
Signature hole: 9th and 18th are both stunners, so take your pick. They are great finishing holes for each nine.
Par: 72
White: 6,824 yards / 6,240 meters
Yellow: 6,337yards / 5,795 meter
Red: 5321 yards / 4,866 meters.
Signature hole: Par 5 11th 531 yards / 486 meters off the blacks.
Par: 72
Black: 7,235 yards / 6,616 meters
White: 7,078 yards / 6,481 meters
Yellow: 6,609 yards / 6,044 meters
Red: 5,662 yards / 5,178 meters
Signature hole: Par 4 6th is their hardest hole.
Par: 71
White: 5871 yards  / 5,369 meters
Yellow: 5,286 yards/ 4,834 meters
Red: 4,327yards / 3,957 meters.
Golf Country Club De Saint Donat:
Signature hole: 
The 458m (yellow) par-5 15th goes down 40m, over the river and then back up 40m.
Par: 71
White: 6,239 yards / 5,705 meters
Yellow: 5,760 yards / 5,267 meters
Red: 4748 yards / 4,342 meters
Related: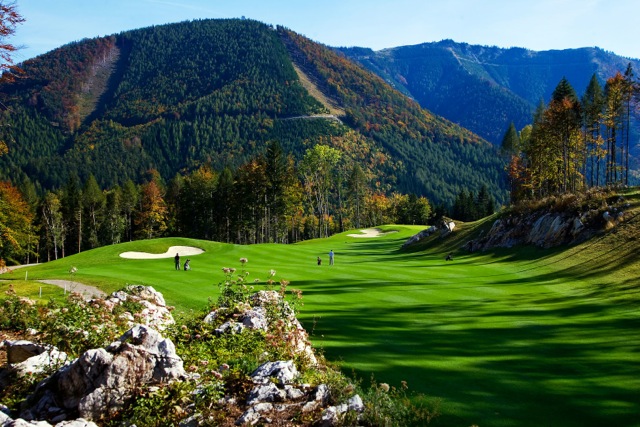 TAGS: Golf In Cannes, Cote D'Azure Golf, Travel, 2017, France, Robert Trent Jones Senior, Lifestyle, Planet Golf, Europe