Travel
Feb 22nd, 2018
Golf travel – Slovakia the new frontier
Welcome to Mountain Paradise...
Words: Tim Southwell
Mountains: Czech… Luxury: Czech… Golf: Czech… But it's Slovakia all the way!
When you're landlocked and hemmed in by five different countries you need to make the most of what you've got.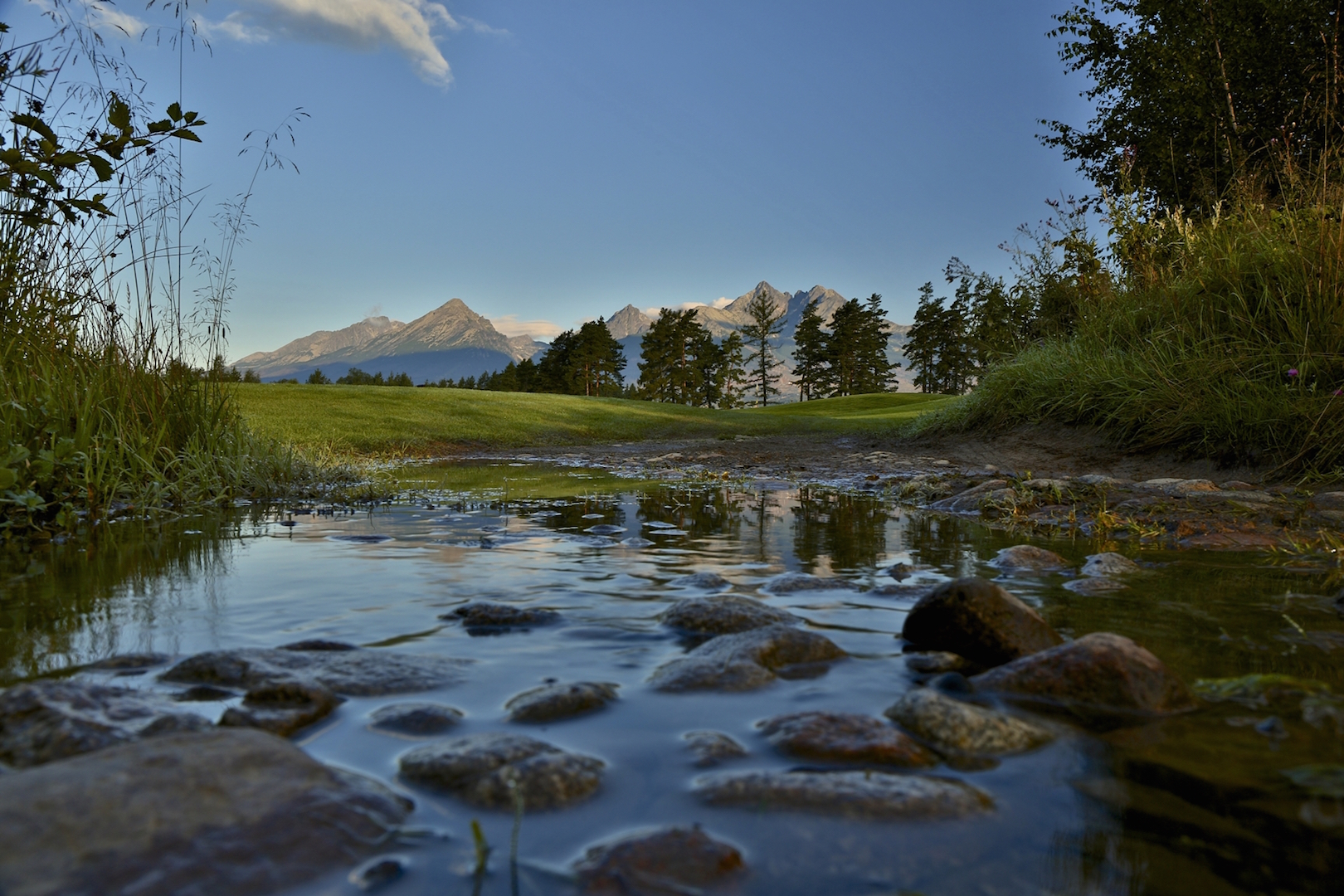 You can see the mountains from every hole at Black Stork Resort. Mountain Paradise indeed...
800 miles from the nearest beach and surrounded by Hungary, Austria, Poland, Ukraine and the Czech Republic – Slovakia has had to work hard to attract the attention of world travellers. Let's face facts, it doesn't exactly fall off the tongue when you're discussing potential holiday destinations. In reality, we just don't know enough about the place.
And that really is our bad. This place is a modern-day haven for travellers and golfers. And crazy good value for money.
(Win a 3-night stay at Mountain Paradise below)
So, what about Slovakia, what's the backstory? We all know about near neighbour and former partner Czech Republic. But what about Slovakia? Well, for one thing, Andy Warhol's parents were Slovakian. So put that in your 15 minutes of fame and smoke it.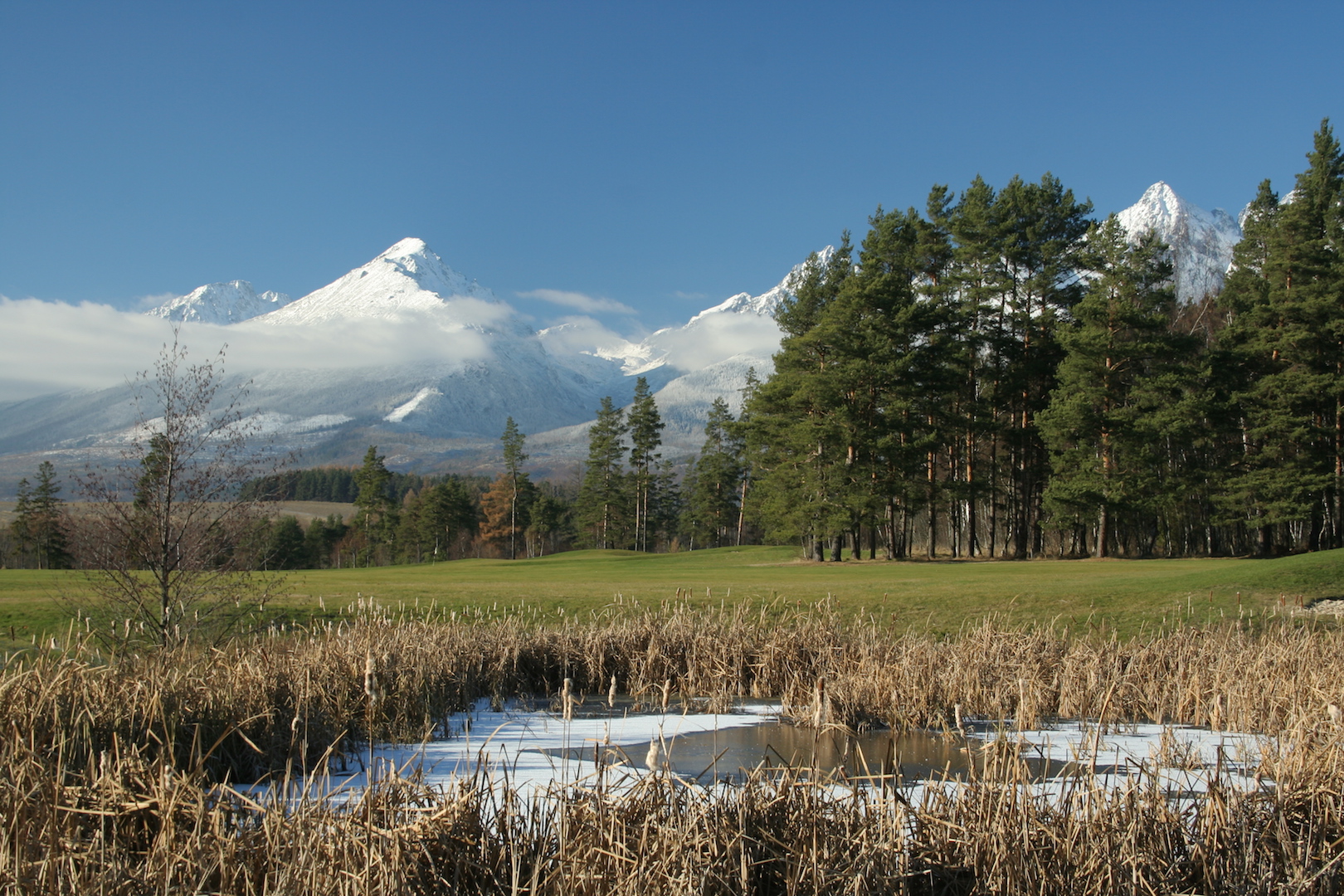 Other notable Slovakians are Jozef Murgas who invented the wireless telegraph; Foo Fighters' Dave Grohl; Paul Newman; and about 5,000 famous ice hockey players.
After the second world war, Slovakia joined with the Czech Republic to form Czechoslovakia, which came under communist Soviet rule after the second world war. But Czechoslovakia was never part of the Soviet Union, preferring to remain independent.
Full independence from the Czech Republic came about in 1993 after a peaceful dissolution which was so uneventful it was called the Velvet Divorce. The split was dictated by politicians who wanted to create more jobs, but you soon find out that the people on both sides still think of themselves as one.
Unfortunately for Slovakia, much of the big business money and tourism stayed on the Czech side. There was already more industry there as the Slovak side was more agricultural. And the Czechs have Prague, which is allegedly (I haven't been to either) more interesting to visit than Bratislava.
So, Slovakia is often considered the plain sister, constantly overshadowed by her flashy older one. Which is ironic considering that Slovakia got the golden ticket – the mountains.
The good news for us is, that all of this makes Slovakia a much better value destination for travellers overall. Capital Bratislava has somewhat higher restaurant costs because of it being a river cruise stop and a coach tour stop off, but it's still far less expensive than Prague.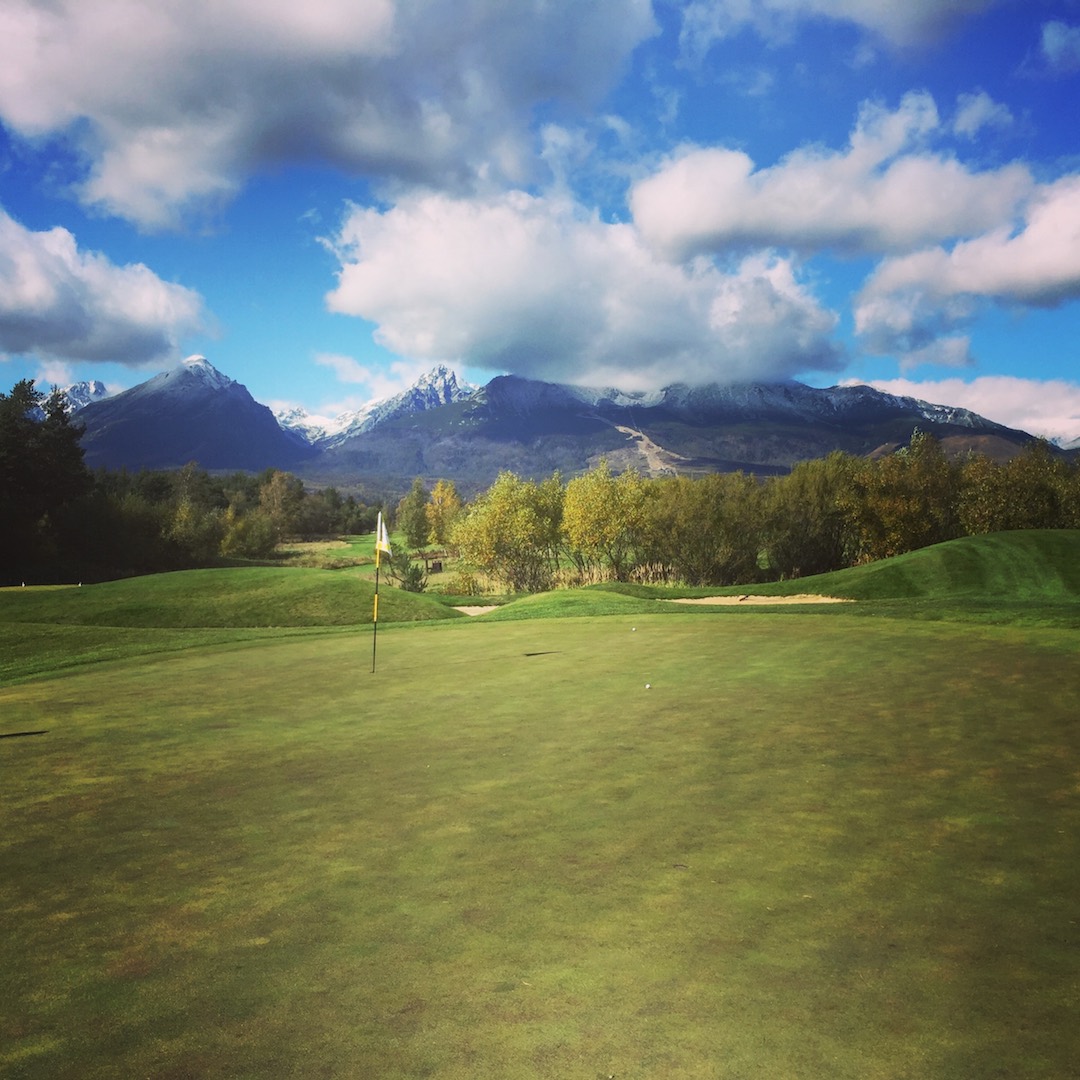 Some of the best value lies in the lesser-visited but more interesting eastern part of the country, anchored by the beautiful small city of Kosice. The main drag is pedestrian-only all day every day and is filled with cafes and restaurants with a view of the opera house and cathedral.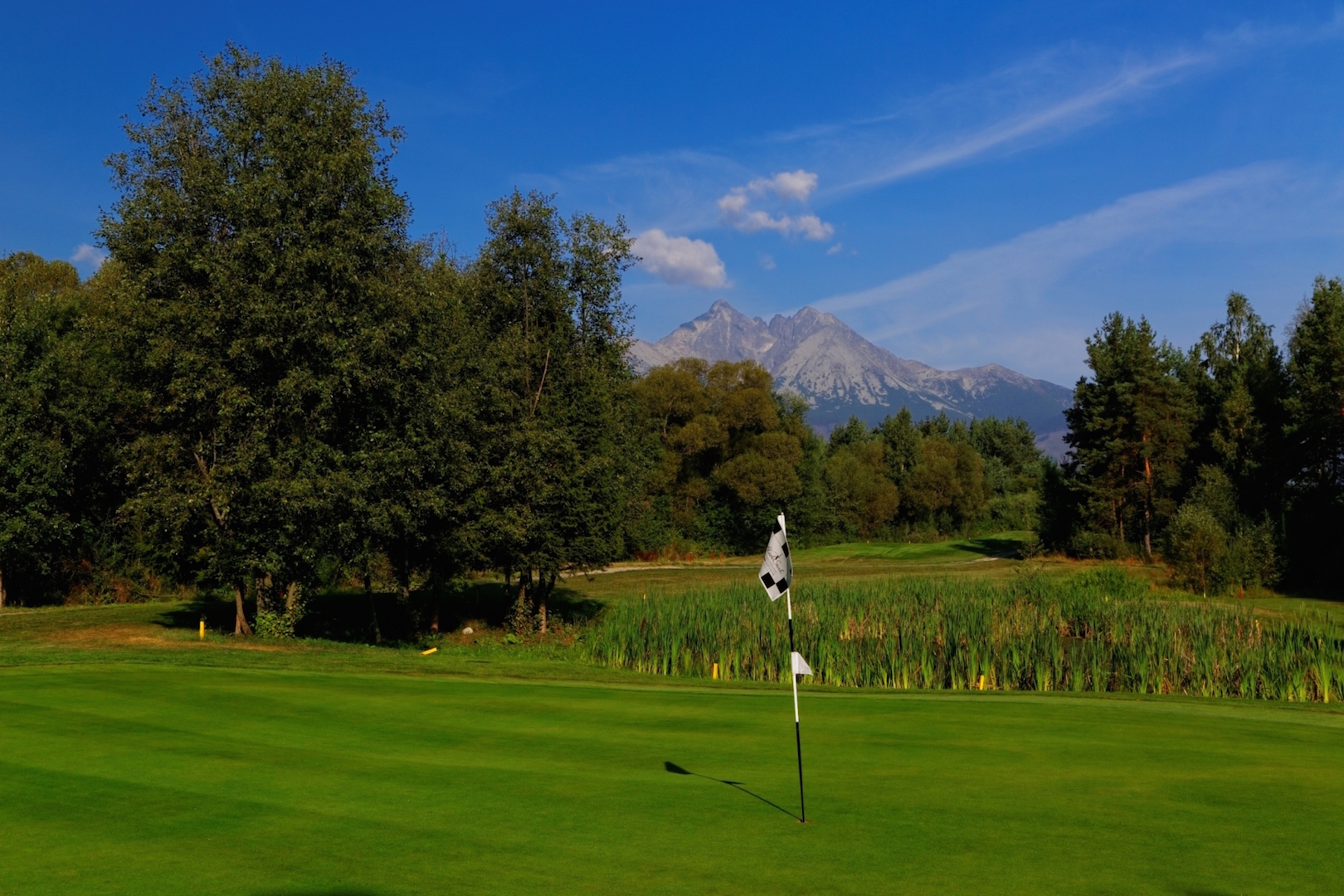 From here you can get to dozens of interesting places, including the High Tatras Mountains, in one to three hours: Castles, great manor houses, caverns, monasteries, wineries, national parks with good hiking, skiing, rafting, cycling, and, yes, golf.
Our own Slovakian golf adventure has taken us to the foot of the Tatra mountains – in the little village of Velka Lomnica to be precise: To hell with the common thinking, we're made of sterner stuff, and we're inquisitive, we're bold adventurers going where not many golfers have gone before... Plus, we got invited to the Black Stork Golf resort.
Slovakia may only have been its own country since 1993 but its golfing history dates back more than a century. The first 9-hole course was created in 1907 just up the road from us at Tatranska Lomnica by the Austrian-Hungarian monarchy for the pleasure of wealthy types staying at the surrounding luxury hotels and spas.
In 2017 alone, four new courses have opened in Slovakia. Golf seems to be properly catching on and there are now over 20 courses across the country.
The Black Stork Golf resort is a little golfing oasis. 27 holes wind their way around the hotel and spa, reaching out to the mountains and giving you amazing views as you're lining up a putt or preparing for Kaboom Town off the tee. In fact, you can see the mountains on every hole which comes in very handy as an excuse for being distracted after a duff shot.
There is also an excellent short game area and fully-loaded range. The Hotel International features 28 double and twin rooms, wellness centre with indoor and outdoor pools. 
The air is thin here. You're already 639 metres above sea level before you've even taken the James Bond cable car up to the top of Tartranska Lomnica mountain where you can actually hire apartments to stay overnight. You might want to test yourself for vertigo first, the Lomnicky Stit pinnacle is 2,634 metres above sea level.
Even down at the golf course, you're aware that walking 27 holes at this time of year (October) as Winter approaches, takes more out of you than usual.
The Tatras mountains have been attracting visitors a very, very long time. Archaeological evidence suggests Velka Lomnica's first inhabitants turned up 4,000 years ago. Since then, and given its place in the heart of eastern Europe, it has been well-trodden by marauders and settlers left, right and centre. Slovakia has been inhabited by everyone from the Celts, Romans, Germans and of course the Slavs.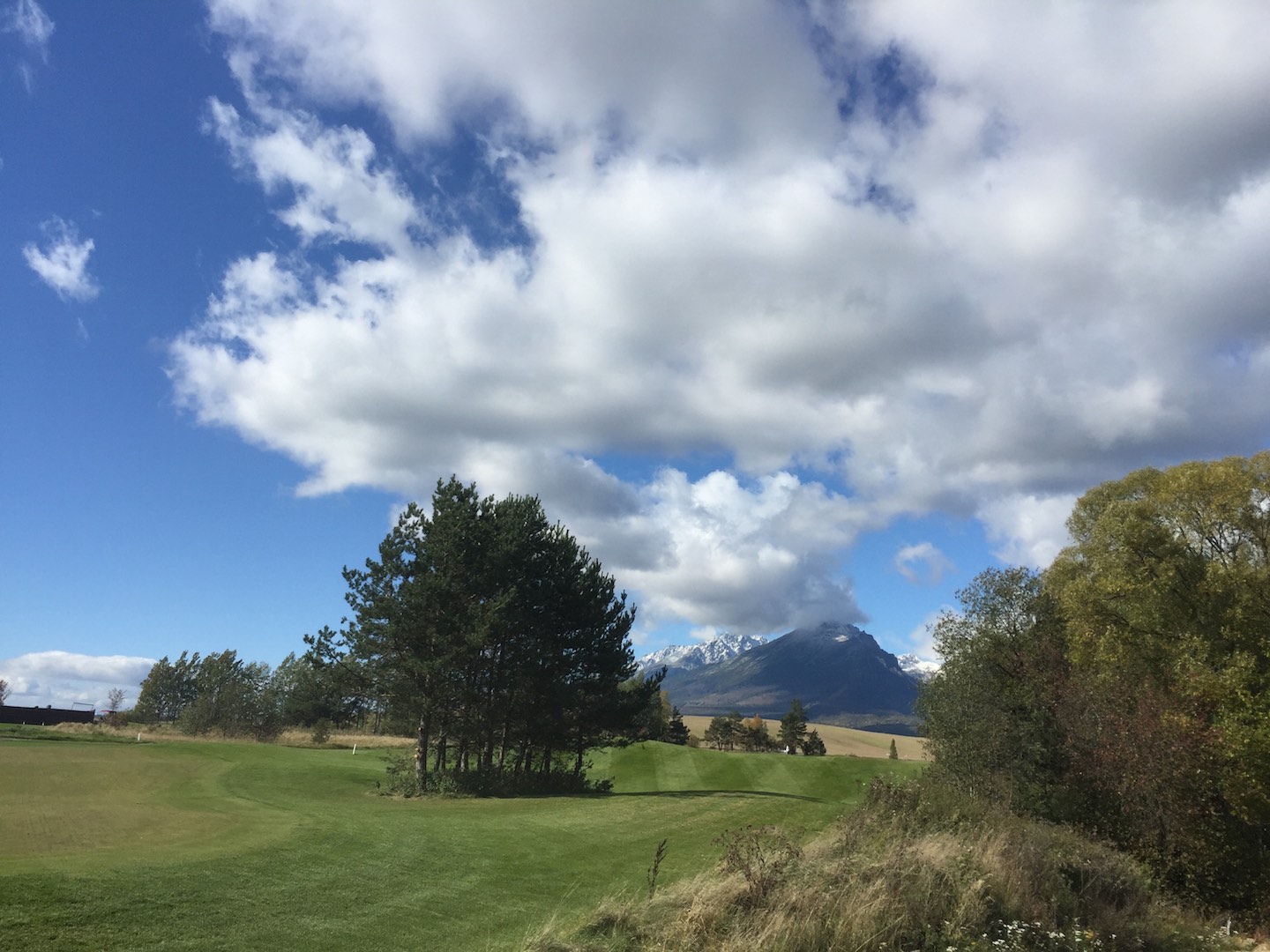 Slovakia in 2017 is not what I expected. In fact, I didn't know what to expect as I'd honestly rarely given it any thought. But what I found were picture postcard houses, restaurants and hotels, pleasant people and extremely low prices.
Let's face it, you're all wondering how much a pint of beer or a bottle of wine is. Well, you can get a pint of premium Czech lager Pilsner Urquell for €1.80 and a nice bottle of Slovakian Tokaj wine for €3 in a shop and not much more in restaurants, even on the mountain itself where you are a captive audience.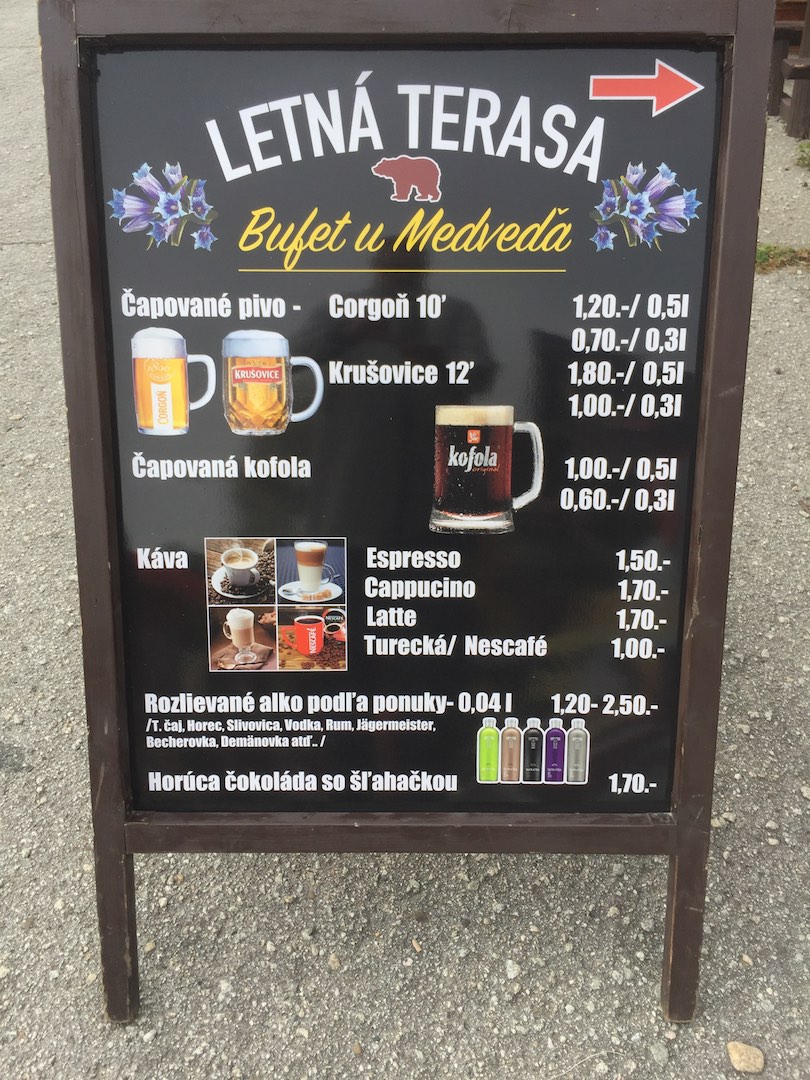 The hotel and nearby restaurants also stock everything from Chablis to Oyster Bay. I've recently been to Switzerland and, well, €1.80 wouldn't have got you a glass of tap water.
Sometimes you just appreciate a bargain, and Slovakia offers it up in spades. It might not be as fashionable as Switzerland or Italy but you could be forgiven for thinking you were in either: Beautiful scenery, stunning mountains and delicious food.
And golf. It's difficult to say which if the nine-hole loops is the best at The Black Stork course. There are The Braid, Vardon and Taylor separate 9s.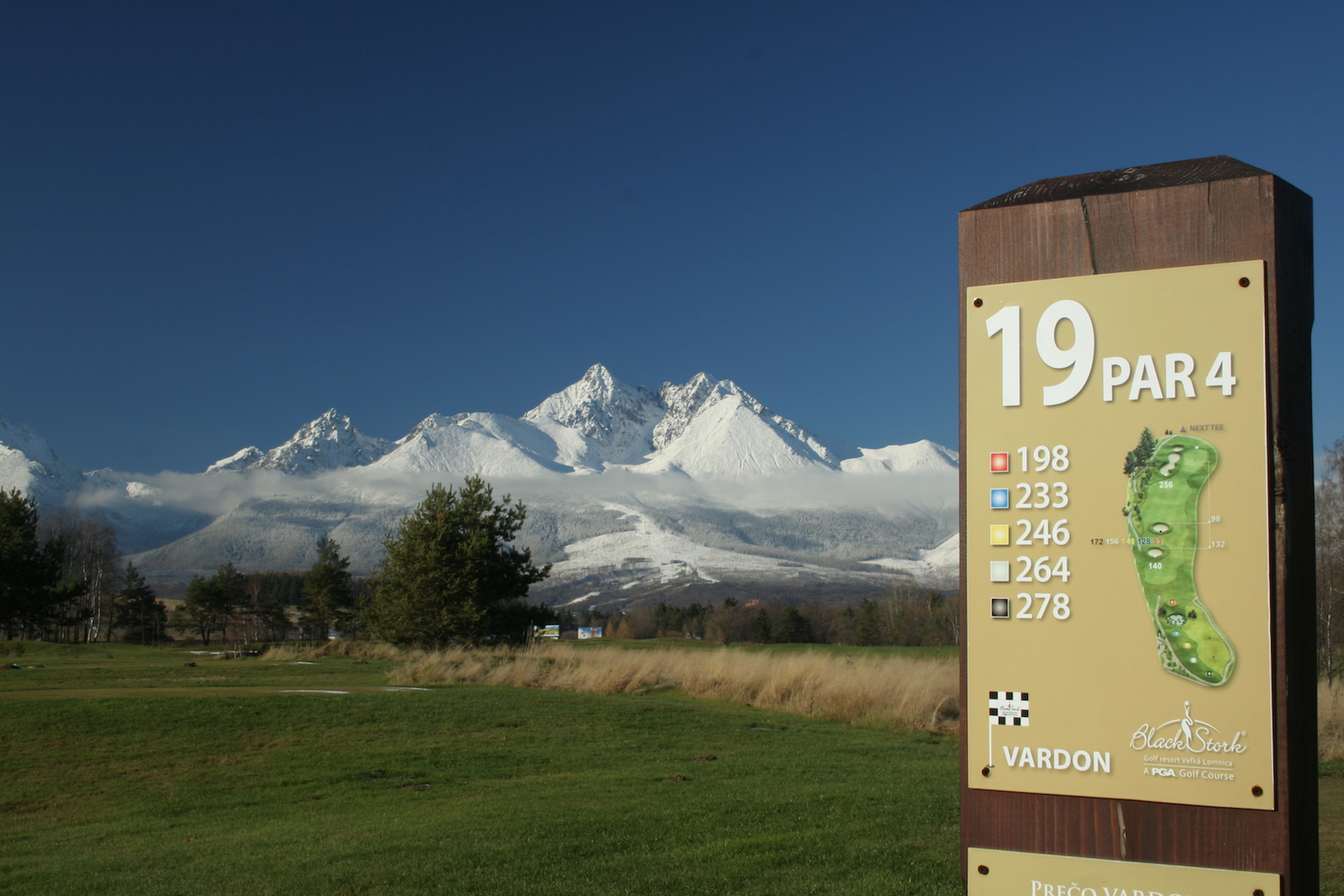 Golf pro-Brian from Northern Ireland – who very helpfully showed us around and rather unhelpfully asked me:  "What's wrong with you, you don't finish your golf swing… you're not 72 years old!" – reckoned the best nine was the middle nine. But we liked all of them. 
The greens are all very large which gives you quite the heebegeebies when you're trying to figure out which club to take for your approach. It all looks a lot closer than it actually is.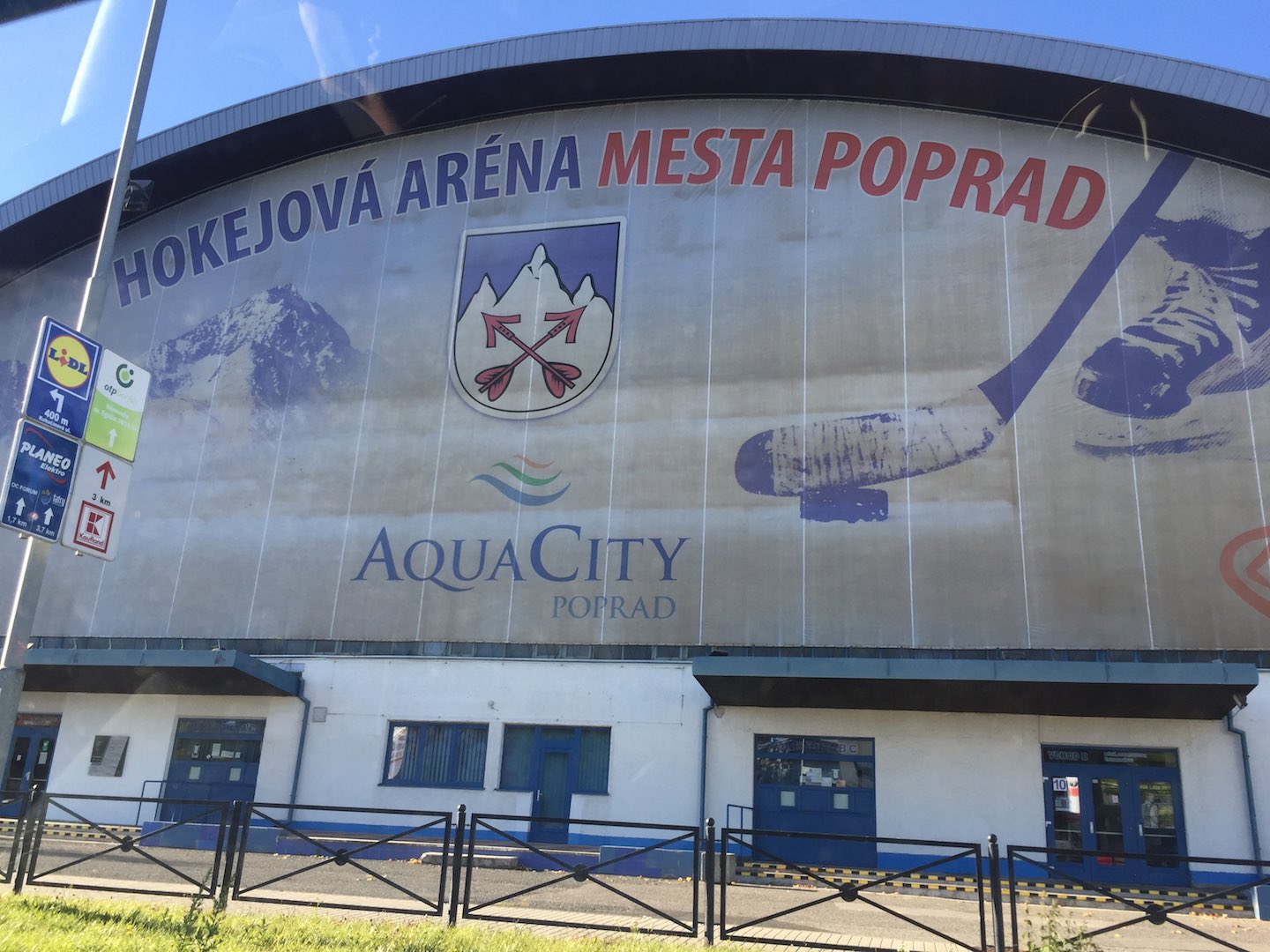 The greens might be accommodating but they are surrounded by weighty bunkers, some of which look like the local deer have been having some kind of equine orgy in them overnight, until the green keepers come to the rescue with a laugh and a shake of the head that suggests this is not the first time they've had to re-rake the deer damage.
Signature holes include the par three 4th over water and the par four  27th which sees you hit a tee shot down into a valley with a sharp dogleg to the right over a wide, shimmering stream. The green, like a few here, is tiered and if you're on the wrong side, you're faced with either a razor-quick downhill with multiple breaks or a demanding uphill charger which, as we all know, can go either way.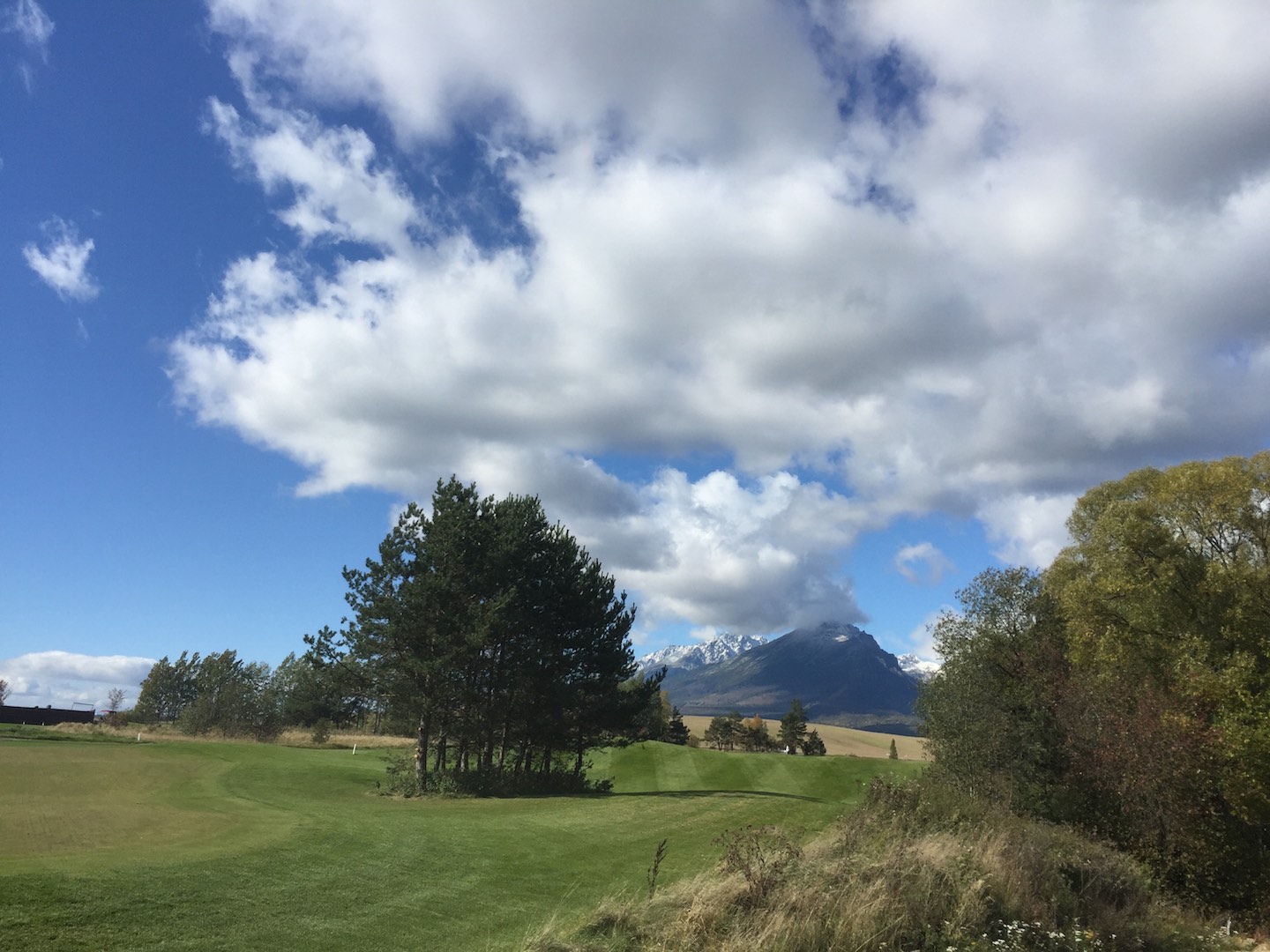 You're always aware that your immediate neighbours in the surrounding woods and hills are a varied and noble tribe: Deer, wolves, bears, wild boars and lynx all roam freely in the surrounding wilderness. We may have accidentally kept them rather amused with some of our short game exploits.
After 27 holes, you need some keep yourself nice time and the  Black Stork spa and wellness hub has you covered. Whether you're in the indoor or outdoor pool, Jacuzzi or one of the sumptuous steam room or saunas, it's kick-back central. We genuinely didn't want to leave.
The Black Stork resort recently achieved the prestigious PGA Golf Course Brand Of Distinction award, becoming only the 19th course in the world to achieve the honour. So you're in good hands. The Faldo Series also hold events here and there are plans for Challenge Tour events.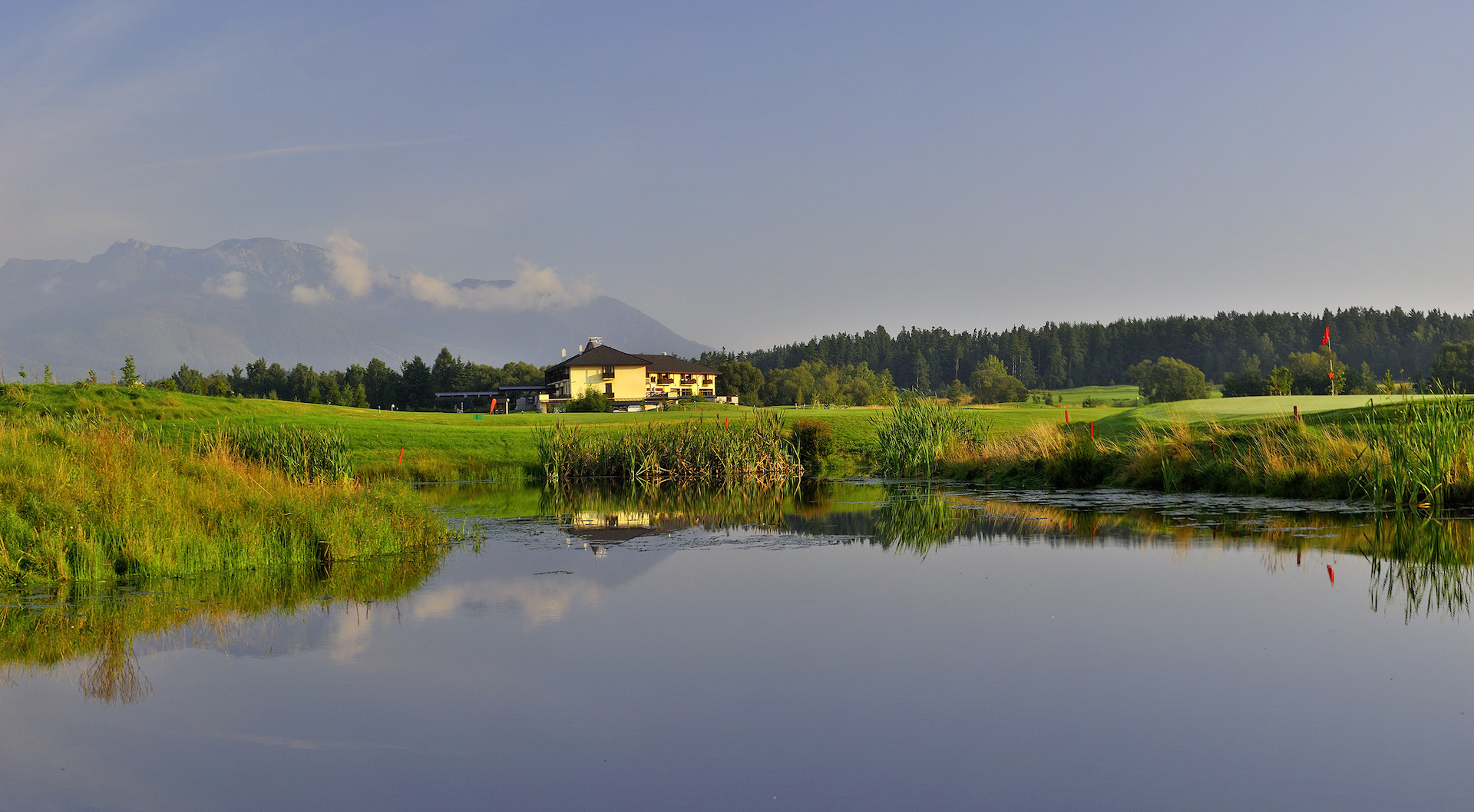 Golf in Slovakia? Yes indeed. It's up and coming and like a lot of destinations forging their way in the world of golf tourism, the Slovaks are making a huge effort to prove their credentials. 
And we're determined to cash in. Go on, the Slovaks!
Mountain Paradise has a four-night golf package for £699 per person or a two-night package for £499 per person. Both packages include return flights from the UK to Poprad or Krakow including return airport transfers, accommodation at Hotel International with breakfast and four-course evening meal, unlimited access to spa and wellness and unlimited rounds of golf.
Click here for more information:
Flights from: London Luton - Poprad (2-hour flight - 15 min transfer)
Bristol, Liverpool, Edinburgh, Belfast - Krakow (2-hour flight - 2-hour transfer
Other notable courses in Slovakia
Penati Golf Resort, Seneca: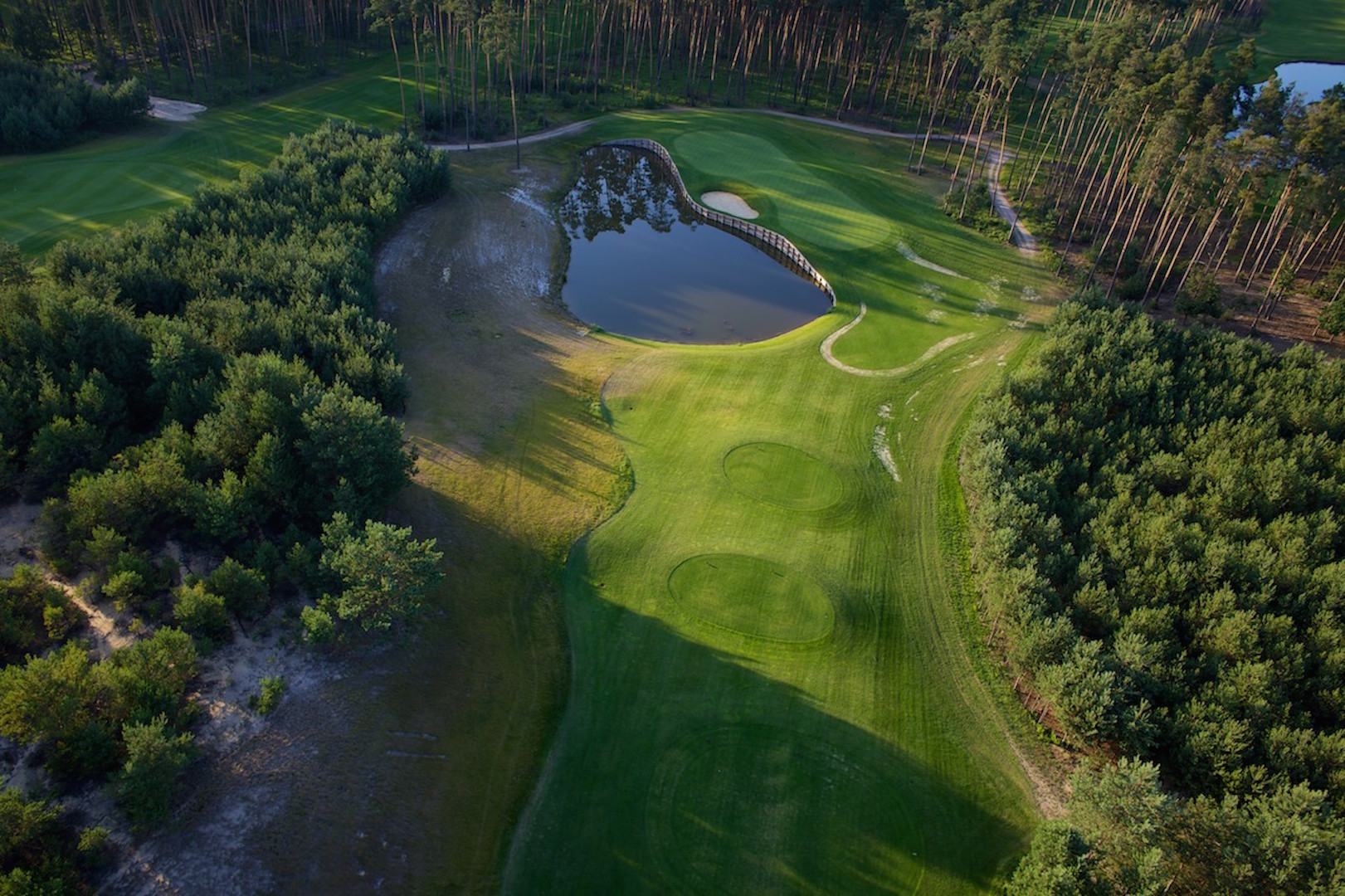 About an hour's drive north of Bratislava, the Heritage course at Penati is often referred to as Slovakia's best course, though the other 18, the Legend is a Jack Nicklaus designed course which gets rave reviews also with trademark water-protected greens and wooden buttresses.
Gray Bear, Tale: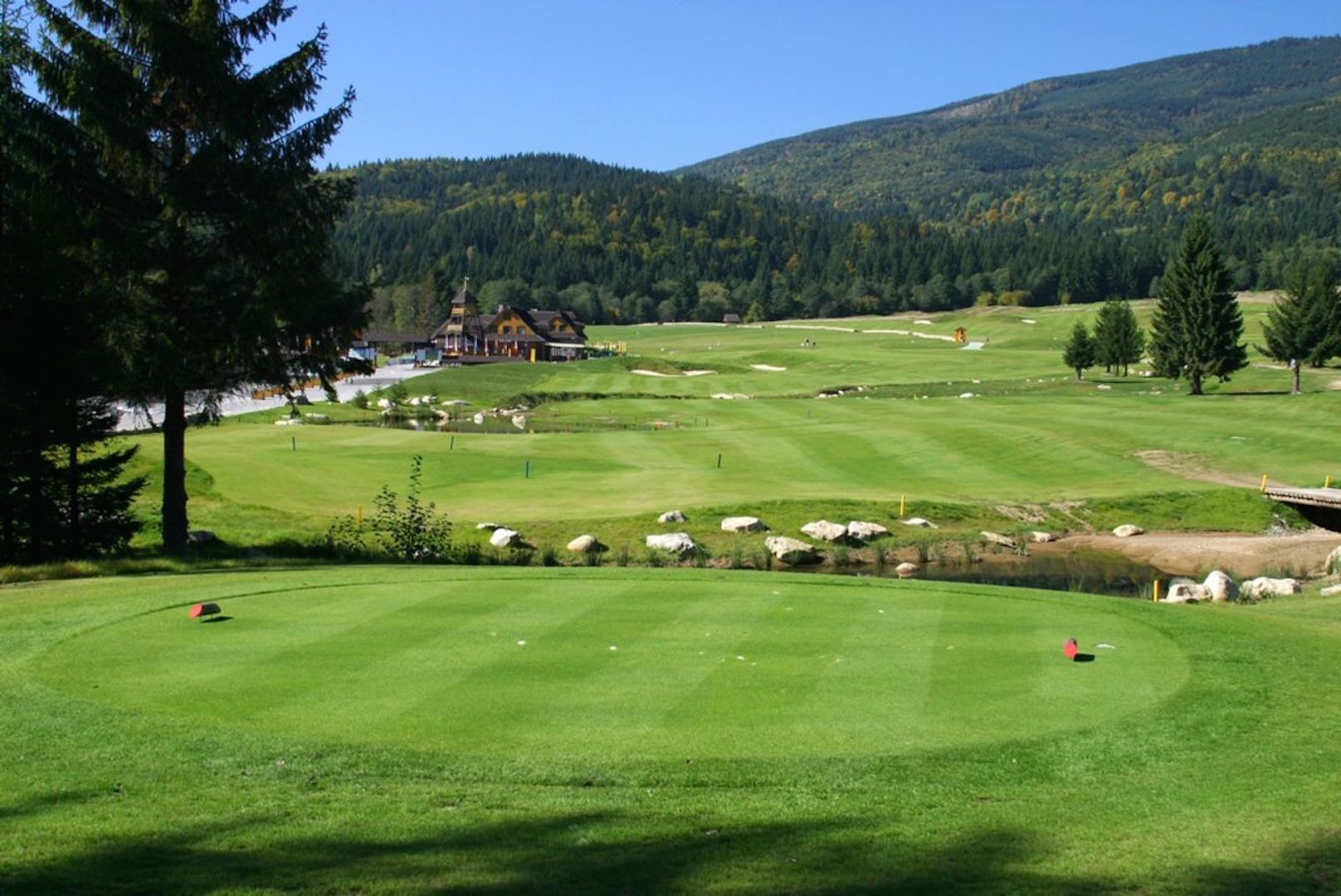 200 miles north of Bratislava, and designed by US architect Bob Walton, Gray Bear is located in the foothills of the Tatras at the ski resort of Tale. It became the first 18 hole built in Slovakia in 2002 and marauds through wild forest. They had the Ladies European Tour Slovak Open here between 2010 and 2014.
Also worth checking out are Borsa GC at Green Resort, Hruba Borsa (27 holes); Black River at Bratislava Golf & Country Club in Bernolakovo (amazing chateau clubhouse); newest of the lot is Sedin Golf Resort in Velke Ulany and is located on the floodplain of the Little Danube River. Look out for the Sedin to be hosting a big event soon, it's over 6,500 metres long.