Travel
Apr 16th, 2018
Golf travel – 5 Golf Adventures within M25
Here are our favourites
Words: The Brigadier
You might have to live and work in London, but that doesn't mean that you can't make a quick escape to get your sticks out. Here are five of our favourite courses that are all within the M25.
5)

Denham Golf Club:
What we love about Denham is that they managed to persuade the railway to build them their own railway station, which is actually called Denham Golf Club. Opened in 1912, it is still operating today and it's only a 20-minute journey from London Marylebone.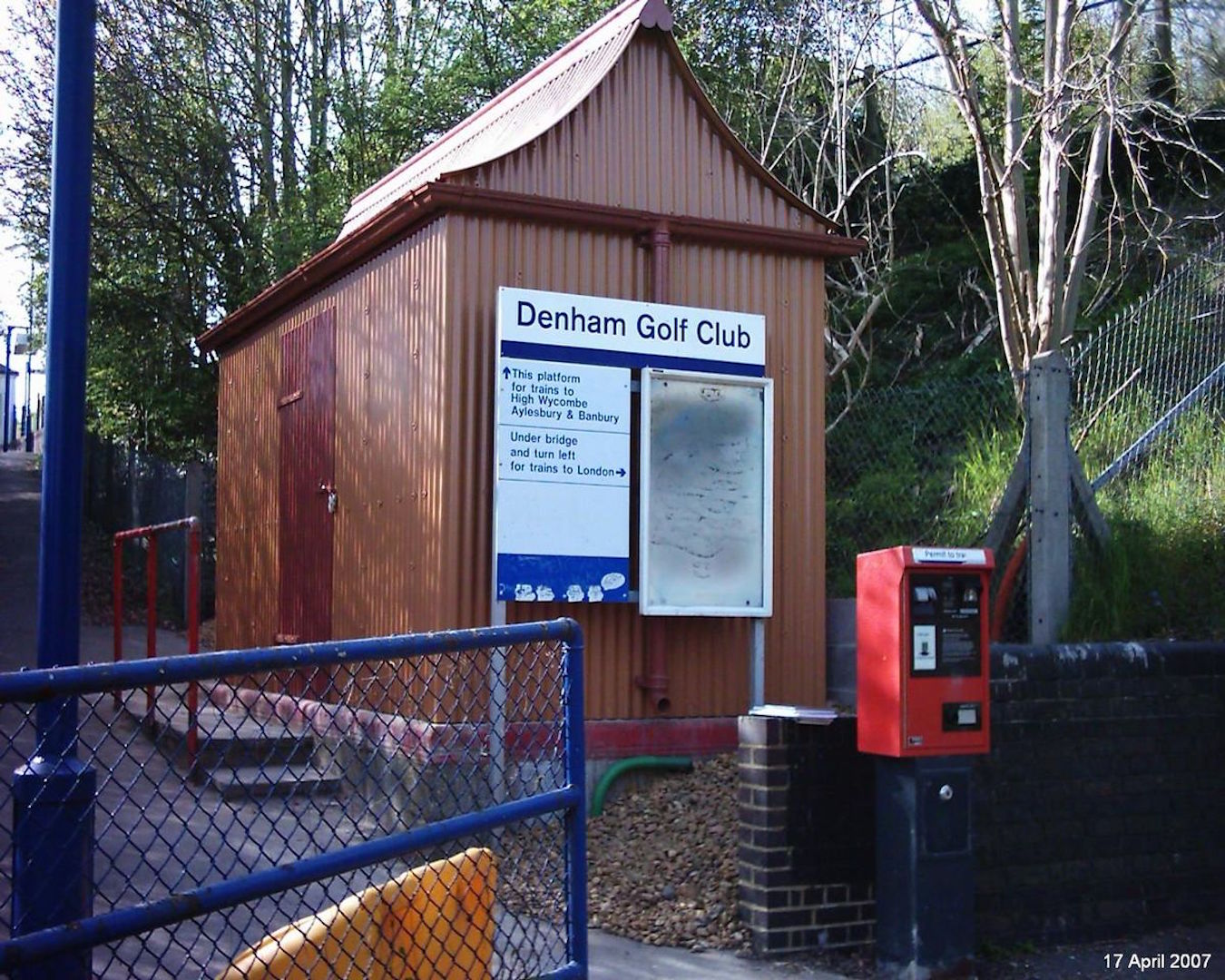 Denham is a classic parkland course, and was designed by Harry Colt. Both 1st and 10th tees are close to the clubhouse, so it's easy to get on. There's also a short par 3 course, and good practice facilities.

Outside of being a great course, it's also renowned for it's dining room and bar.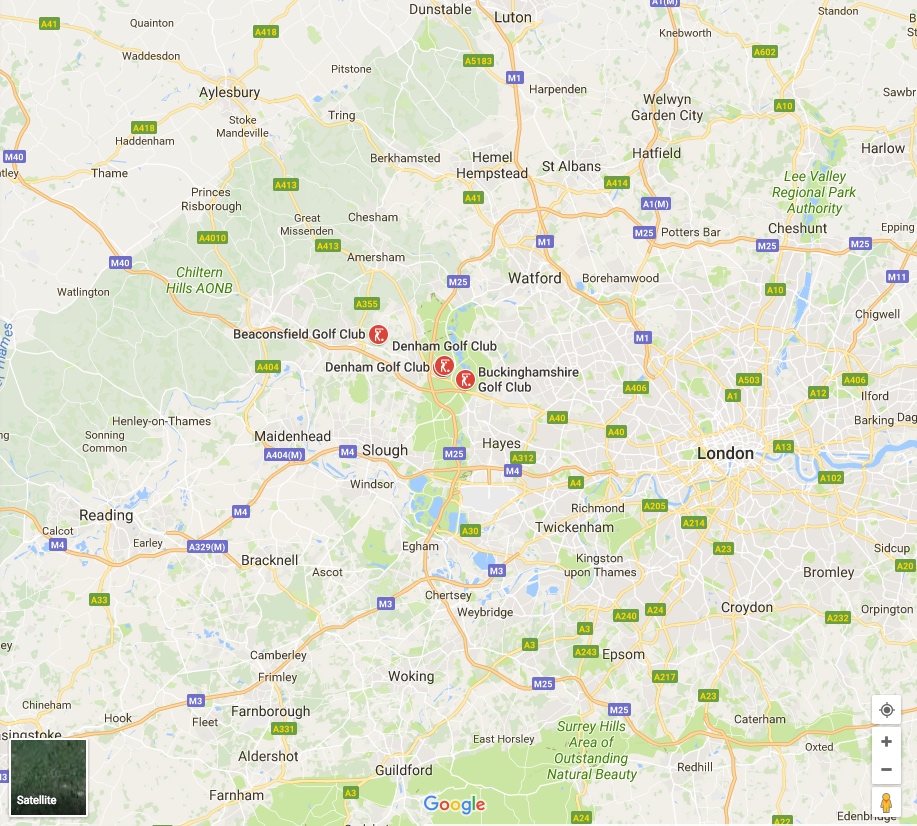 4)

Coombe Hill:
Coombe Hill can be overshadowed by some of the grander Surrey courses, but it's a real little beauty.
It was designed by J.F Abercromby, who was also responsible for Worplesdon Golf Club in Surrey – one of the three great W's.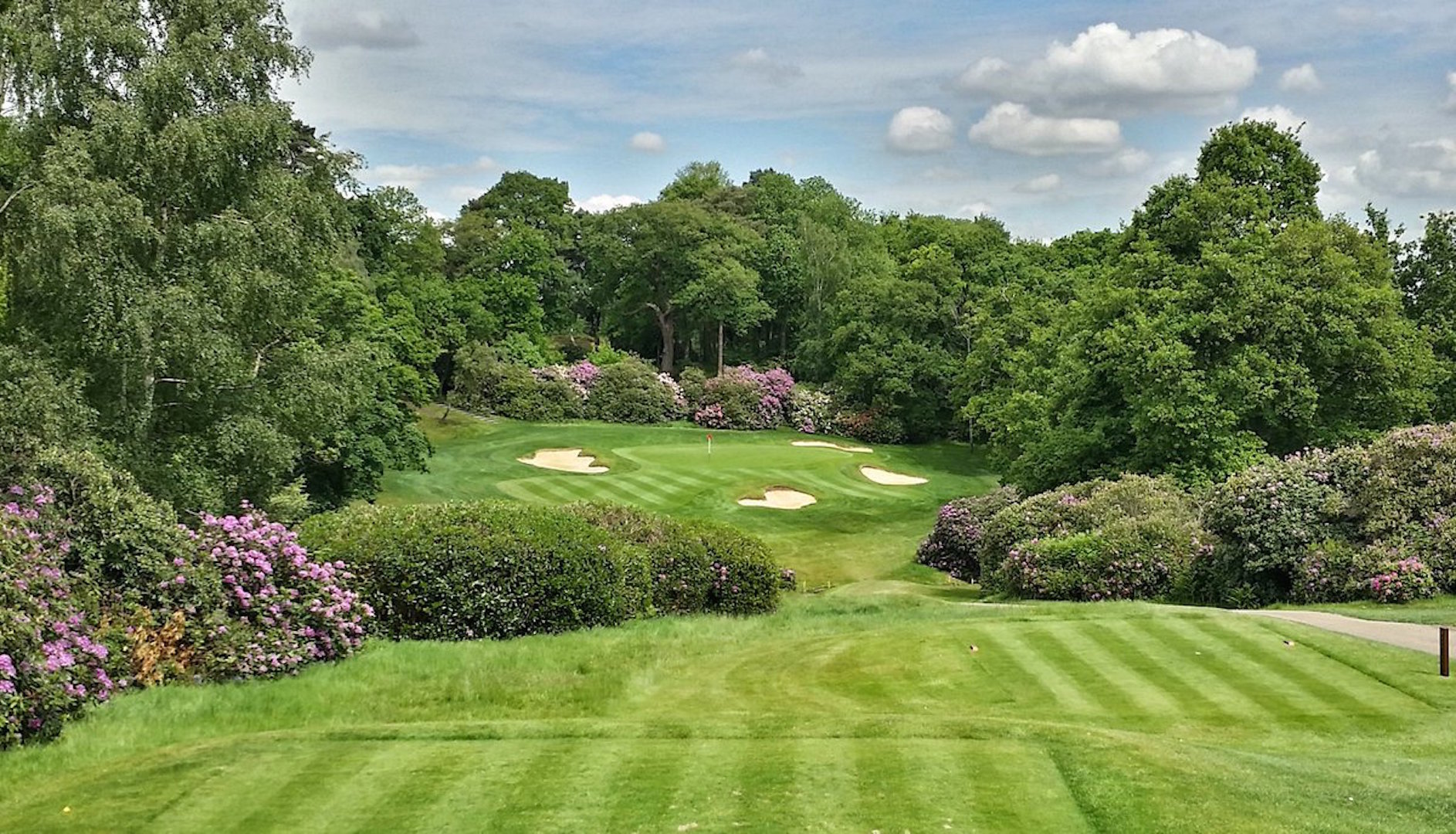 On May 30th, 1911 Coombe Hill Golf Club opened with a game played between Sir Arthur H. Paget K.C.B. and the Right Hon. A. J. Balfour MP. The Surrey Comet reported on the new course:
'Seen in the brilliant sunshine of Tuesday, the opening day, the eye was met by scenes of sylvan beauty on every hand… The rhododendrons, so much a feature of the woods, are everywhere ablaze with colour.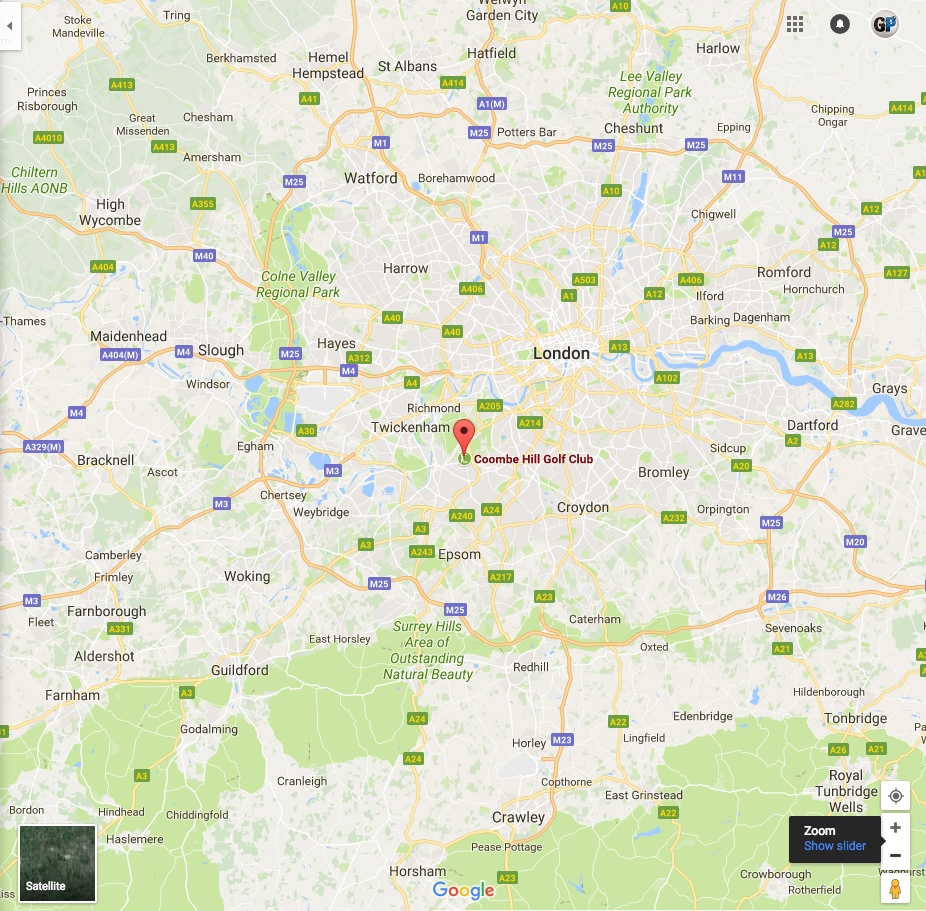 And the golf will test the best. There is nothing of the drawing room order about It should be a punishing course for the loose player and the man off his game. But that is only to say that it is such a course as will delight clever golfers.'
We could not put it better ourselves.
3)

Walton Heath:
There are two 18-hole golf courses, both of which are renowned for their lethal heather.
The Old Course was the first to open in 1904, and has a championship length of 7,462 yards. The New Course was initially opened as a 9-hole course in 1907, but was later extended to 18 holes, which were completed by 1913, and has a championship length of 7,026 yards.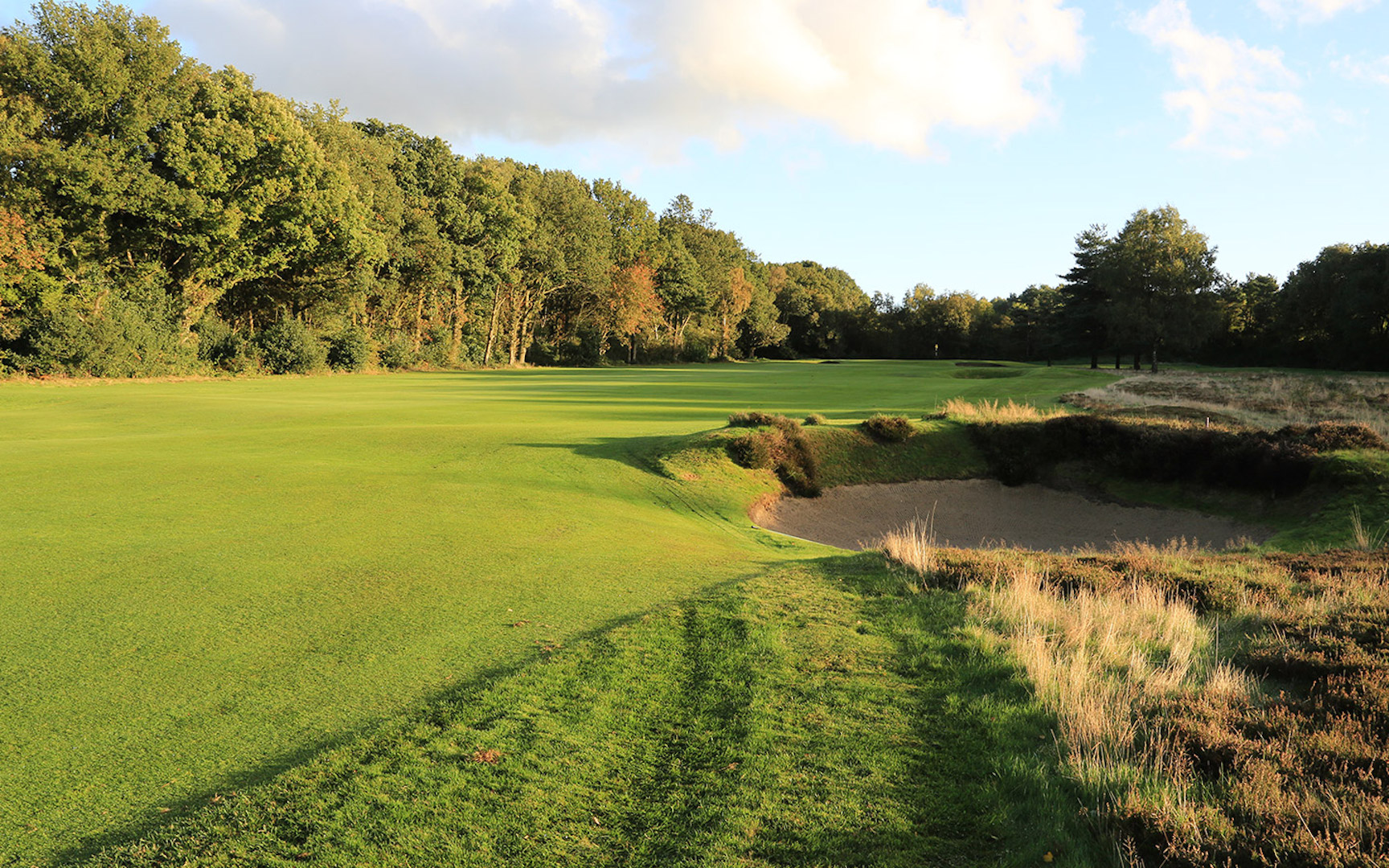 Both courses at Walton Heath have been consistently rated in the UK's top 100 courses, with the Old Course also being rated as one of the top 100 in the world.
Walton Heath has also hosted a Ryder Cup back in 1981, and is where New Zealander Michael Campbell qualified for the US Open in 2005, which he went on to win.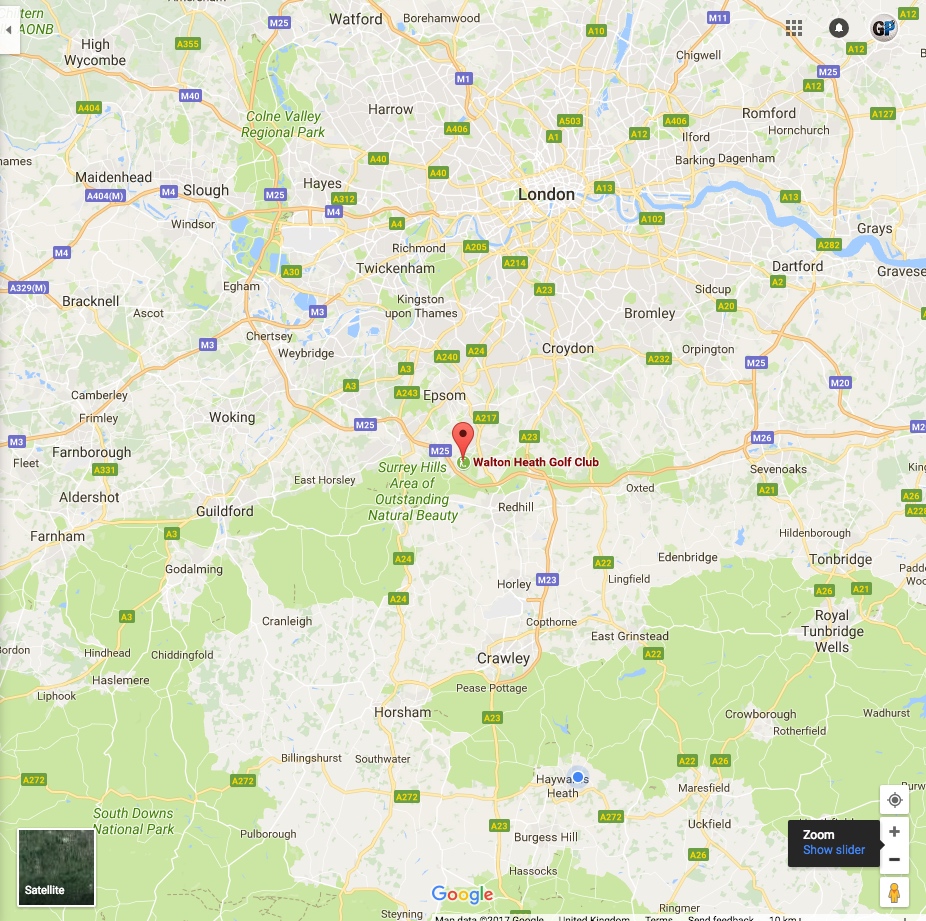 There's a lot of history to this course, and it should be on everyone's list, not just Londoners.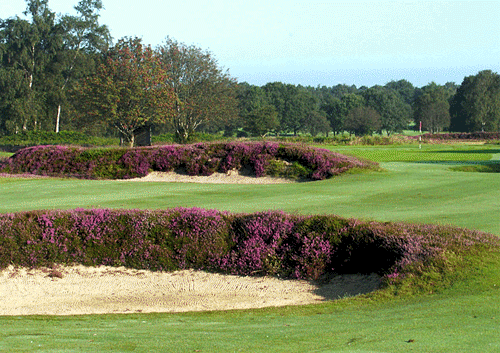 2)

Royal Blackheath:
Instituted in 1608 Royal Blackheath Golf is a friendly private members club with a proud history stretching back over 400 years.
Their beautiful 18-hole parkland course boasts excellent fairways, true greens and challenging holes, whilst the magnificent 17th century Clubhouse - with stunning views across the course - is the perfect place to relax after a game.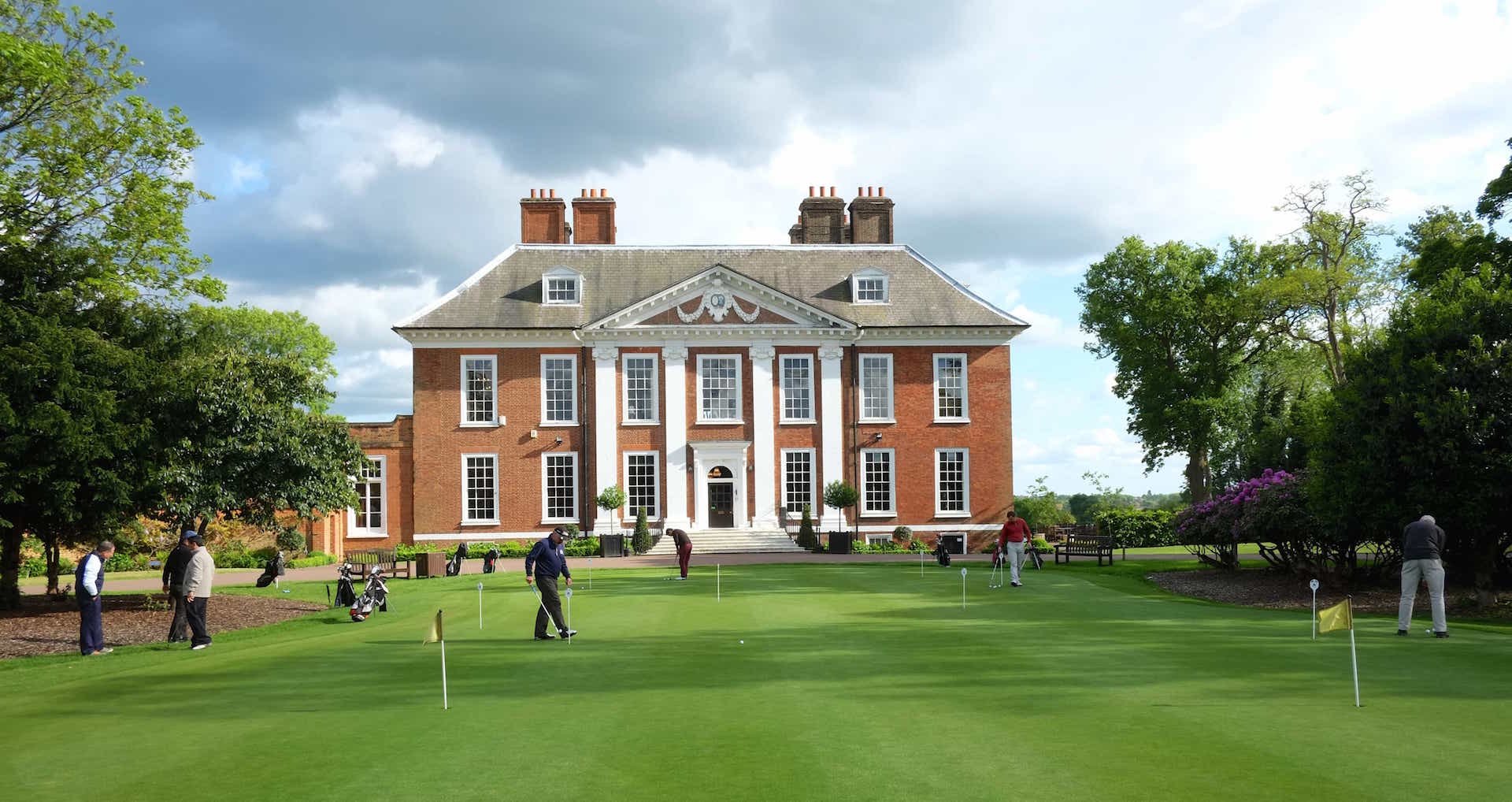 Situated in a tranquil corner of South East London, Royal Blackheath is just 9 miles from the City of London and is situated near historic Greenwich - home of the National Maritime Museum, Royal Observatory and the Cutty Sark.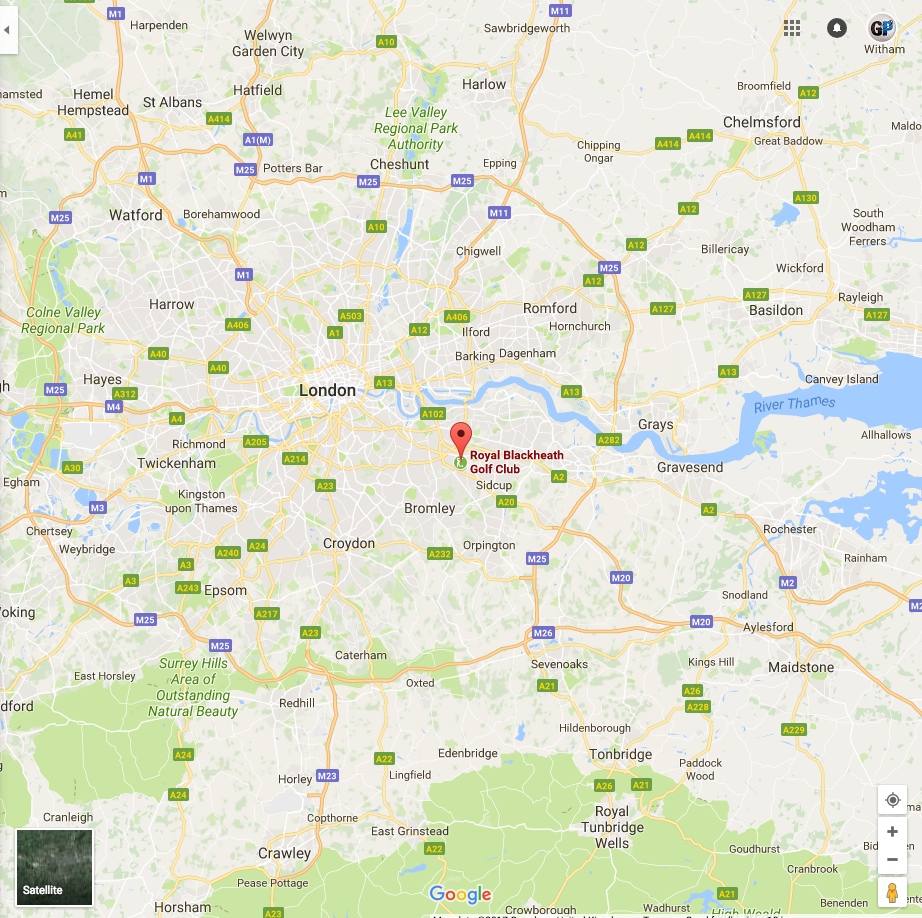 Royal Blackheath Golf Club, Kent is an 18 hole, par 70 (6193 yard), private, parkland golf course established in 1766 and re-modelled by James Braid in 1929.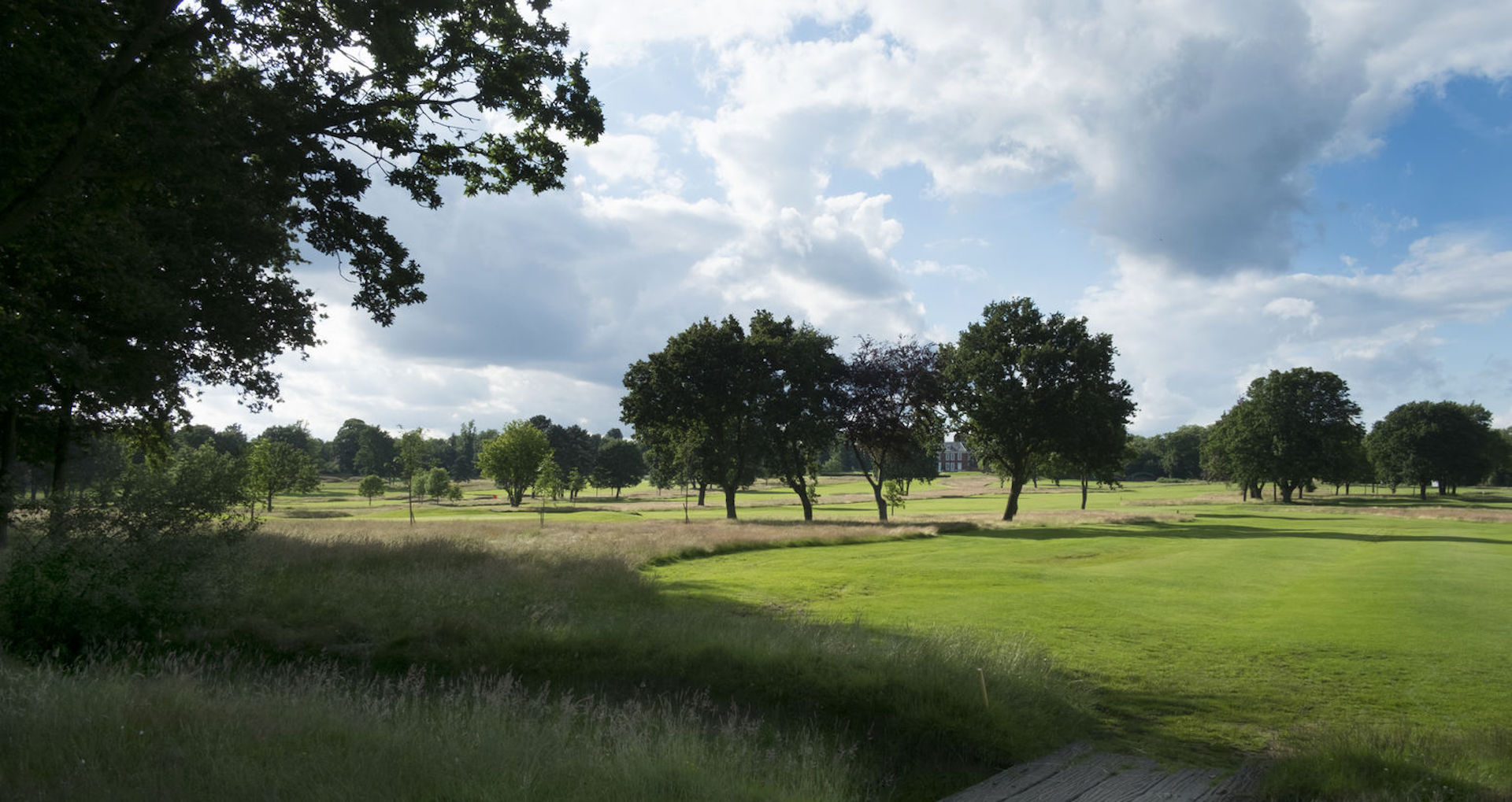 Visit Royal Blackheath GC website
1)

Hampton Court Palace:
We've always enjoyed playing here as it has eleven holes of what are effectively in-land links. Originally known as Home Park, it was bought by Crown Golf and moved up market. Back in the day this was where all the local Black Cab drivers played. They knew they were onto a good thing.
It's set in the heart of Hampton Court Palace's deer park, so you will have the company of three hundred odd deer, which is quite something given your close proximity to the centre of London. There is also a colony of wild parquets. Legend has it that they were originally released into the wild by Jimi Hendrix, but that's probably just an urban myth, albeit one we like to believe.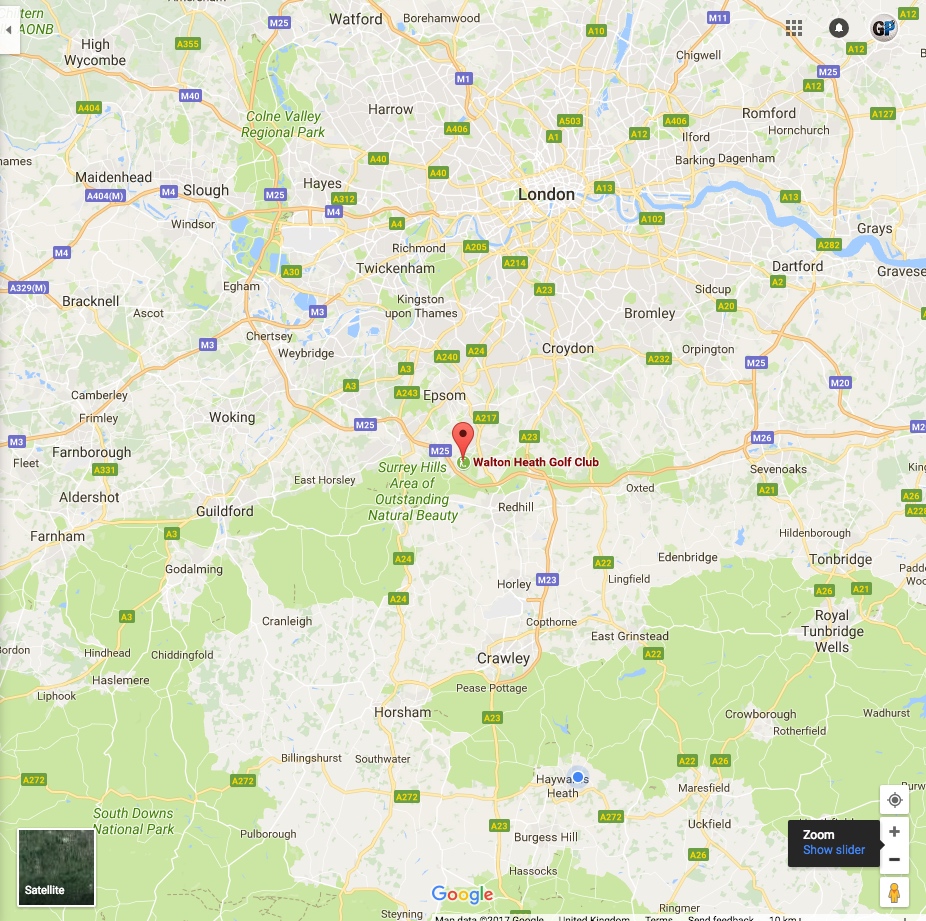 The course was designed by Willie Park, who was also responsible for Sunningdale's Old Course, and incorporates many of his design hallmarks - slightly raised greens with imaginative contours, gently undulating fairways, strategically placed bunkers, and fairways flanked by flowering grasses during the summer months.
The rough can be extremely penal in the summer months, but it's a lovely spot – a proper oasis in the heart of the City.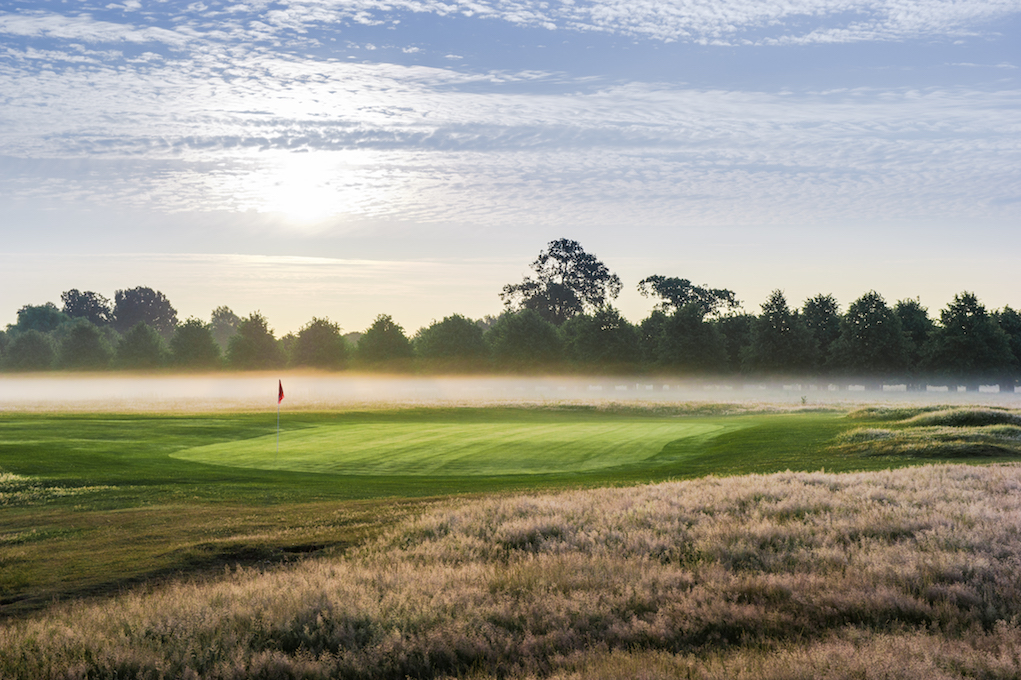 Visit Hampton Court Palace GC website
TAGS: Top 5 Courses Within The M25, Combe Hill Golf Club, Walton Heath Golf Club, Hampton Court Palace Golf Club, Royal Black Heath Golf Club, Denham Golf Club, Travel, 2018, Lifestyle, UK and Ireland