Travel
Aug 21st, 2015
Elie Golf Course - You Little Beauty!
Words: Owen Blackhurst Photography: Elie Golf Club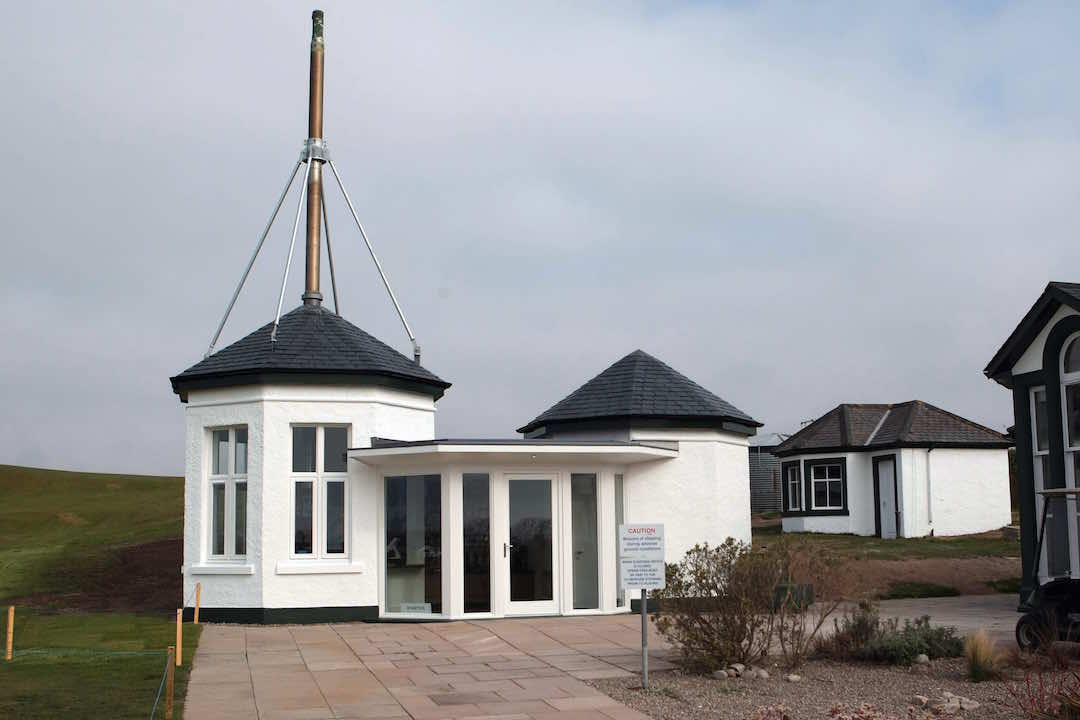 If you mention Elie Golf Course to anyone that's ever had the good fortune to play there, the response is guaranteed to include 'The Periscope'. This is not some American 'signature hole' design gimmick, it's a sodding great submarine periscope housed in the starter's hut, peering high over the hill of the first fairway to check the way is clear.
"We used to have a mirror set high on the clubhouse," explains starter and former local bobby, Ken Murray, "but a member of the club asked Barr & Stroud [a firm of Glasgow optical engineers] how to make a periscope. "They said that they could do better than that as there was a periscope lying on the dockside at Rosyth."
Long story cut short – it belonged to HMS Excalibur (Excruciator to its crew), an experimental sub that served for less than ten years before being scrapped. Having been at Elie for nearly 40 years, it would be fair to say that it has found a far more useful job than once seemed likely.
Once the periscope is left behind – try playing a second shot wondering whether Mr. Murray is casting a critical eye over your hackings – you are left to take in the surroundings at your leisure (although in Scotland a four-hour round gets you the death penalty, no trial and no appeal). With Edinburgh as a backdrop and an increasingly linksy track opening out in front of you, it soon becomes apparent that this is no ordinary golf course. Give thanks to whoever gave you the weekend pass, spark up a fresh Benson and take a healthy slug of rot-gut from your flask; the best is about to slap you.
There are houses that cause instant jealousy both right and left (got a million quid or two to spare?) and there's a distinct feeling of being squeezed through a tube before popping out on to the true linksland down on the shore.
James Braid – member of Elie, local boy, Open winner, course design legend and moustache extraordinaire – reckoned that the fourth hole needed "twa guid dunts wi' a wood" to reach the green into the prevailing wind. If the first of those 'dunts' proves to be a snap-hook it's possible to end up in the newly refurbished 19th Hole Golf Tavern; and there are worse places to be… On second thoughts, perhaps it's best to see what else is on offer before retiring to the bar. These days, Elie is definitely a full 18 to enjoy– an 18 that only God can claim to have designed, so natural was its evolution from a six-hole, 16th century 'gowf.'
When you finally escape the village and venture seawards into classic golfing country, the full beauty of Elie golf is discovered; by the time you reach the 13th it is clear that greatness has been achieved. Braid thought so too: "The best hole in golf," was his assessment. Not a long hole at 368 yards, but the deep swale cutting the fairway at 200 yards accentuates the approach to the deep, narrow green that lies in wait at the foot of the Kincraig cliffs at a vicious angle. Hard on any day, a bastard in the wind. Braid's description might be partisan but the mixture of sandy dunes and towering cliffs coupled with that bitching, swirly wind, certainly makes this loop of holes extremely challenging and enjoyable. If your game is struggling, this is a place where 'at least I'm in a lovely place' doesn't ring completely hollow, even if it does make you sound a bit sad.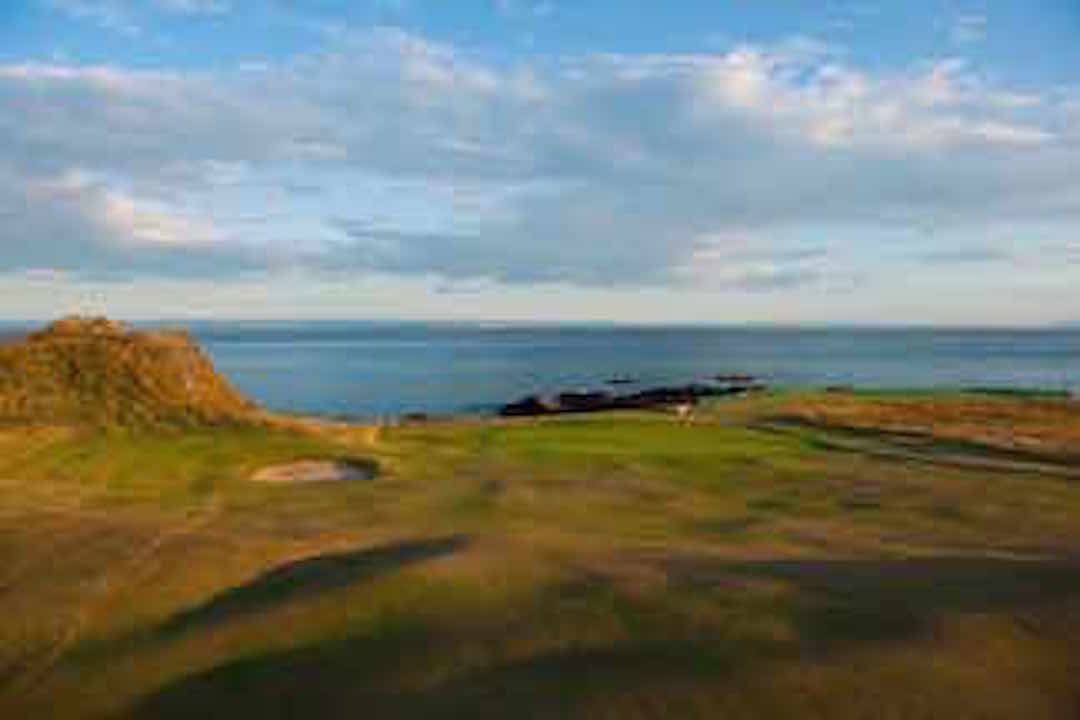 With only 6,273 yards to test today's equipment, Elie could be seen as an anachronism that has been neutered by trampoline faces and speedy balls. Think again; those yards are taken up by 16 par fours and two par threes, leaving little room for error. The wind can be a six-club affair and, when the fairways are sun-baked, the saying "golf is not meant to be fair" takes on a darker meaning.
If it all proves too much then there are often seals on the beach to gawp at and, though we could never sanction such hideous behaviour, you could take a lob wedge to if the missus fancies a new hat. It is unlikely that you will have cause to revert to such drastic action though; Elie is truly a Little Beauty.
There is a caveat for GolfPunks: a very complicated and arcane approach towards gender-specific socialising – from the Smoke-Room to the Ladies' Lounge – might irritate, or even offend. Also, if you play in summer you might want to pack some long socks if shorts are the favoured option. Make of this what you will; Elie is an event, not merely a round of golf.
Address: Golf Course Lane, Elie, Fife,
KY9 1AS, Scotland
Tel: 01333 330301
Email: book@golfhouseclub.org
Web: www.valuegolf.co.uk/html/body_elie_golf_house_club
Details: 18 holes, par 70, 6,273 yards
Cost: Weekdays: £72 (day ticket £97)
Weekends: £88 (day ticket, £108)