Top 10s
Sep 10th, 2018
Golf's Top 20 Drivers of all time
From Slammin' Sam to Big John Daly
Words: Martin Vousden Photography: Getty Images
The GolfPunk guide to the best in the business when it comes to splitting fairways...
20 HAROLD HILTON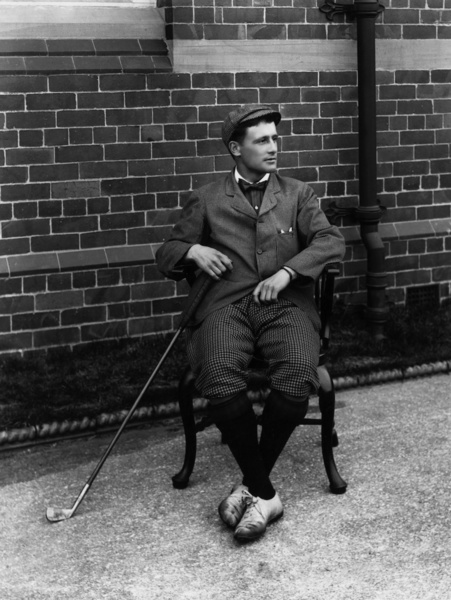 The Englishman with the marvellous middle name of 'Horsfall' never turned pro but won two Opens at the end of the 19th century, four Amateur Championships and a US Amateur, in the days when the very best were from the unpaid ranks. His most conspicuous quality was the straightness of his driving.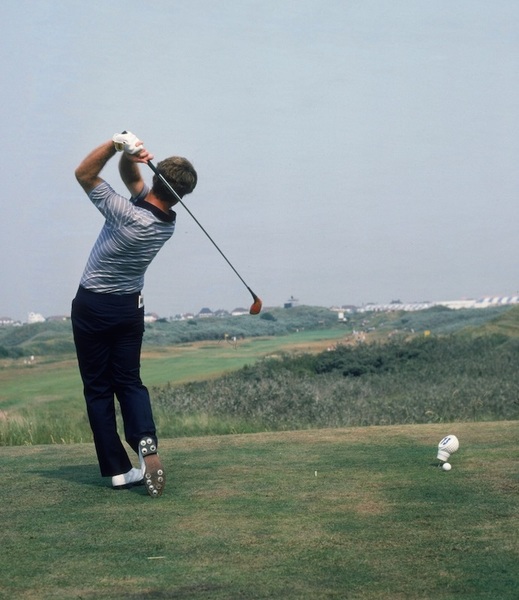 Has a fast tempo but a great, simple, repetitive technique that gets the job done time and time again. The greatest Major ever – the 1977 'Duel in the Sun' with Jack Nicklaus – was decided on the 72nd hole when Watson split the fairway to set up his winning birdie. Like many in this list the quality of his ball-striking never left him but the golfing gods decided that very few can have it all for too long, and his putting stroke headed south.
I Hate You Tom Watson! GP Editor Fesses Up
18 JAMES BRAID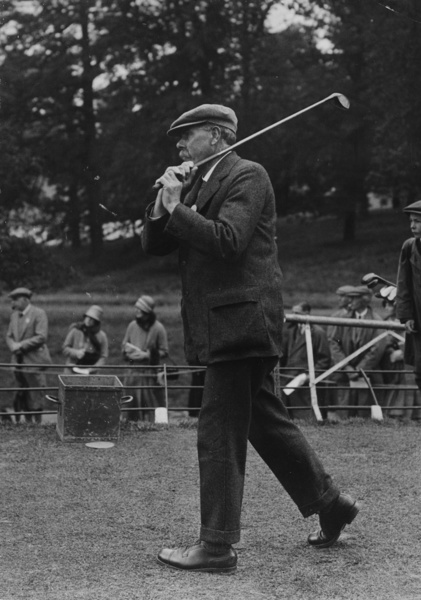 One of the Great Triumvirate, along with Harry Vardon and John Henry Taylor, Braid was the longest driver of the three and found more than his fair share of fairways. Won his five Open Championships in a 10-year stretch and even at age 78 shot a gross 74. Went on to become a notable architect whose courses, not surprisingly, put a premium on good tee shots.
17 LEE TREVINO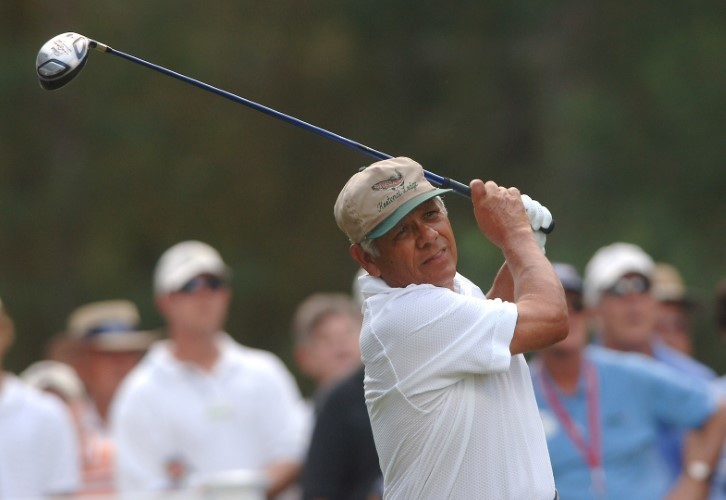 Like so many other great drivers, the Mexican's stock-in-trade was a controlled fade that worked with remarkable consistency. But his real genius was that when he needed to draw the ball he could. Very few have ever controlled ball-flight with the unfailing accuracy of SuperMex so it was no surprise that when he joined the US Seniors Tour (as it was then) it became his personal retirement fund.
Top 50 GolfPunks Of All Time Lee Trevino
16 ROBERT TYRE JONES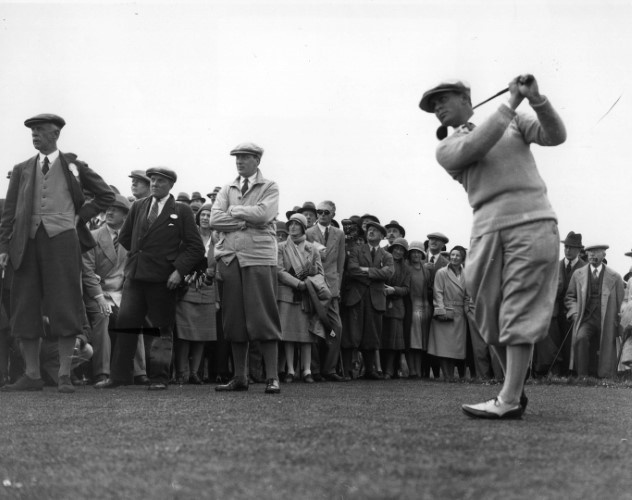 Sometimes also known as Bobby Jones. Possibly the best there has ever been but the shortness of his career makes a true comparison with modern greats impossible. 13 Majors in seven years tells its own story and those titles were built on a loose, rhythmical, flowing swing that usually sent the ball exactly where it was meant to go.
Top 50 GolfPunks Of All Time: Bobby Jones
15 NICK FALDO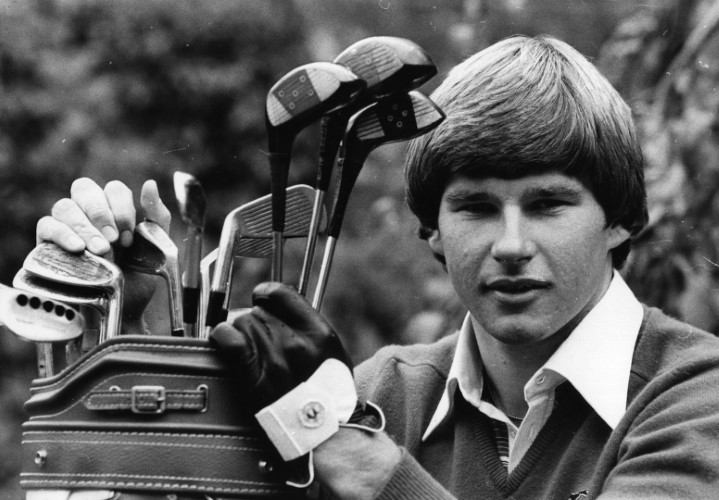 Golf's greatest living Englishman calculatedly sacrificed some of the length he enjoyed in his youth to develop the metronomic swing that earned him six Majors. The benefits were never more clearly demonstrated than at Muirfield in 1992 when, under pressure from John Cook, he nailed his drive on the 72nd hole to set up his championship-winning par.
The 7 Best Golfers Not To Win The USPGA
14 JOYCE WETHERED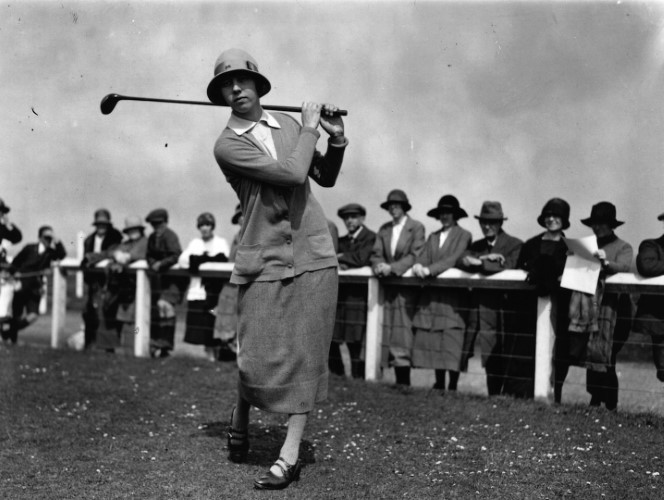 Arguably the greatest woman golfer ever to pull on spikes, she was so impressive that even Bob Jones said he had never been so intimidated by anyone's play. Henry Cotton added: "I do not think a golf ball has ever been hit, except perhaps by Harry Vardon, with such a straight flight by any other person." She won five English Amateur and four Amateur Championships and retired far too early.
13 BYRON NELSON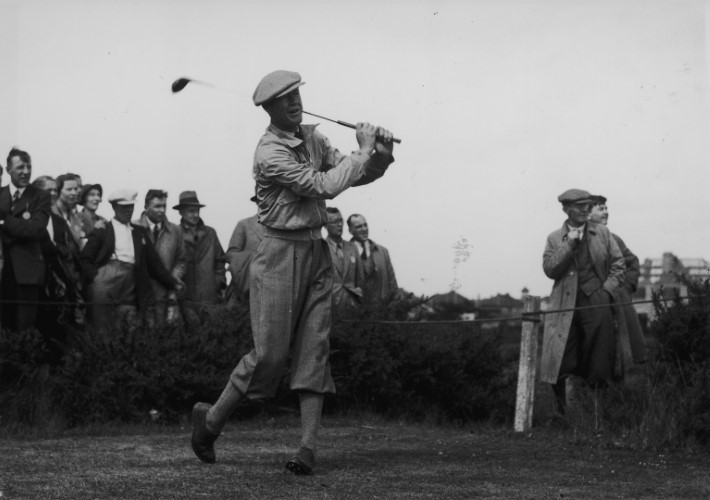 Also retired when still in his prime – at 34 because of haemophilia – and, unlike most in this list, eschewed a controlled fade or draw in favour of simply hitting it straight. It was something he did so well that in 1945 he won 18 events, 11 of them on the bounce, to construct the greatest winning streak of all time.
Representing For All The GolfPunks: Byron Nelson
12 ERNIE ELS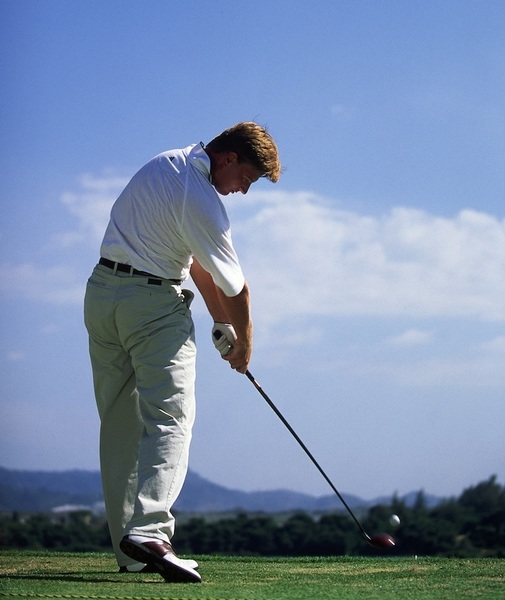 The affable South African does everything well but it all starts on the teeing ground, and in the modern era he has the winning combination of both length and accuracy. He's such a powerful hitter that he can nudge his Titleist over 300 yards without apparent effort, so he invariably retains control of the strike.
Meet Ernie Els' Alter-Ego Theodore...
11 JIM FURYK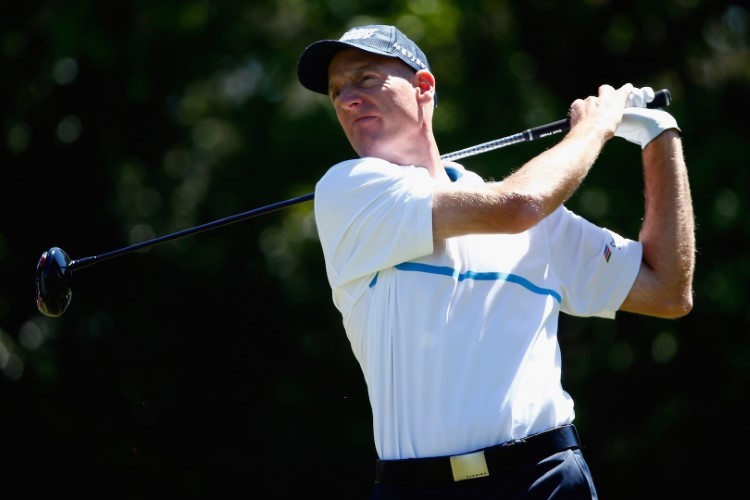 US Open winners cannot afford to be wild off the tee and, while not up there with the longest in the game, Furyk's unorthodox style gives him the repeatability for which most golf pros would sell their grandmothers. He perpetually demonstrates that anyone can hit a consistency. But his real genius was that when he needed to draw the ball he could. Very few have ever controlled ball-flight with the unfailing accuracy of SuperMex so it was no surprise that when he joined the US Seniors Tour (as it was then) it became his personal retirement fund.
10 BEN HOGAN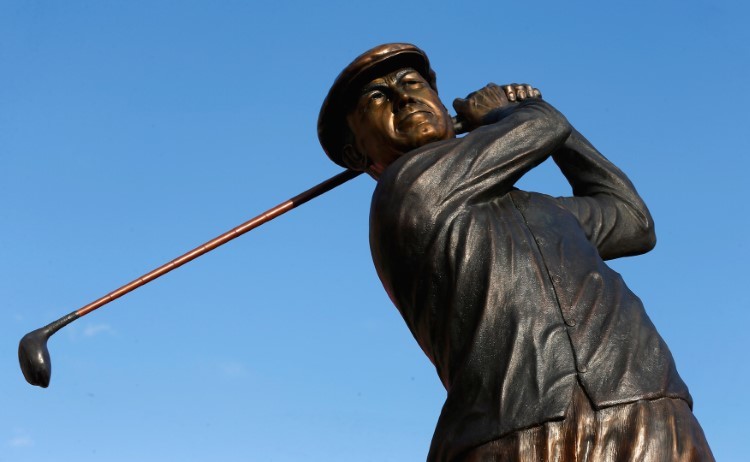 Hogan, like many Texans who grow up trying to hit the ball low under the wind, developed a chronic hook that almost put paid to his career. But through bloody-minded determination and endless practice, he became one of the best drivers ever. So much so that the sixth hole at Carnoustie was renamed 'Hogan's Alley' in honour of the narrow strip of grass between bunkers and out-of-bounds that he found on four successive days in 1953 en route to victory and his only Claret Jug.
9 ANNIKA SORENSTAM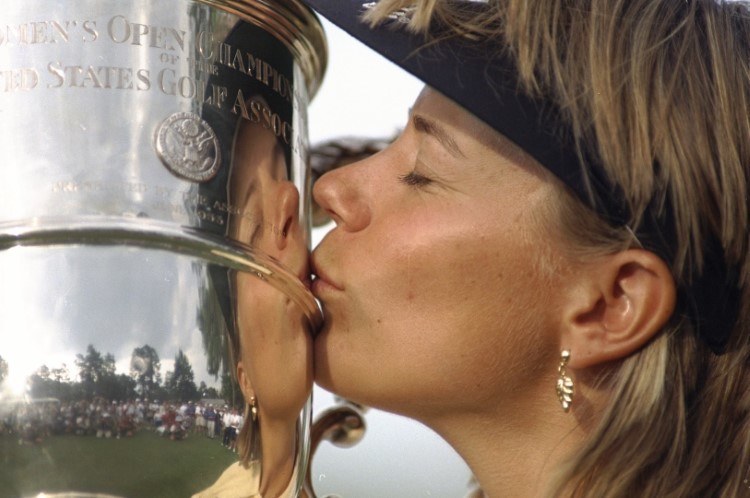 Her iron play, particularly from 100 yards in, is exquisite, she has a fine putting touch and probably the best brain in women's golf but long, straight driving is the platform on which the best female golfer in the world's game is based. So relentlessly does she thrash her opponents that an alternative career as a dominatrix beckons when she gives up golf.
8 HARRY VARDON
Six Open wins, which remains a record, and one US Open victory are the Majors tally of one of the purest ball-strikers ever to pick up a brassie or spoon. Challenged throughout his career by John Henry Taylor and James Braid, he nevertheless was first among equals, mainly because of his great ability from the tee.
The Top 10 Weirdest Open Moments
7 TONY JACKLIN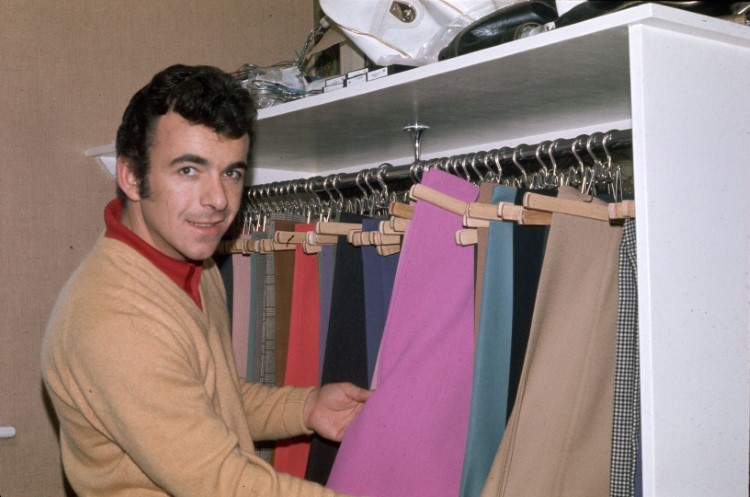 (Why do I get the impression you're getting bored of choosing actual driving pictures and are picking random stuff just so you can do better captions?! – Ed)
Like Hogan, Vardon, Watson and others in this list, Jacklin continued to be a superlative striker of the ball long after his scoring ability was sabotaged by a dodgy putting stroke. But we shall remember him always for the athleticism and power of his tee shots. One of those was appropriately summed up by Henry Longhurst with the words: "What a corker!" as Jacklin unleashed a superlative drive on the 18th at Royal Lytham & St Annes in 1969 for his only Open win on this side of the Atlantic.
Tony Jacklin meets Valderrama GP's Resident Sock Puppet
6 JACK NICKLAUS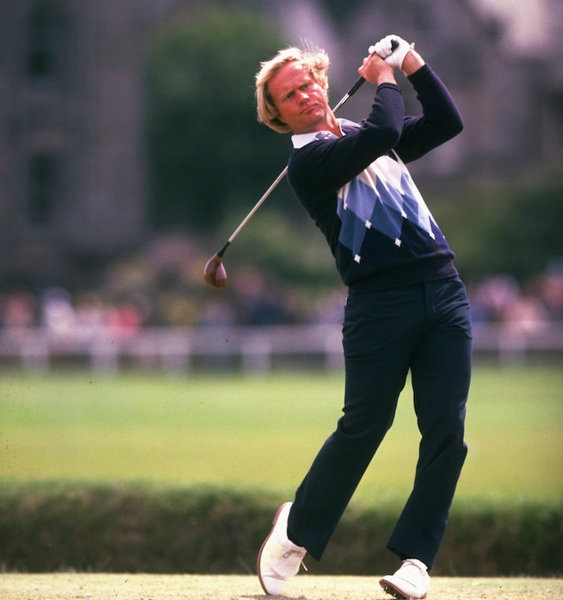 (That's more like it – Ed)
The greatest ever had a swing characterised as 'rock and block' that consisted of an upright action that, coupled with his strength, gave him the most telling power-fade ever seen. He had the capacity to bludgeon a course but preferred to use brains as well as brawn and quietly pick its pockets. Eighteen Majors and 19 runners-up spots suggest that his driving was, er, really quite good.
The Top 50 GolfPunks: Jack Nicklaus
5) CALVIN PEETE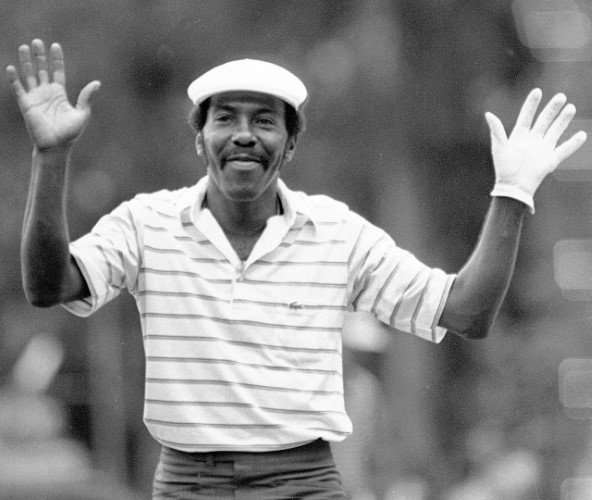 Black and poor, with 18 siblings, Peete didn't pick up a golf club until hewas23andit was an unlikely sport to choose after a broken left elbow that wasn't set properly meant he was unable to straighten his arm.
One unexpected bonus was that the injury meant he was phenomenally straight off the tee and he subsequently topped the US Tour's driving accuracy stats for 10 straight years. There was one set of circumstances when Lee Trevino said Peete could fully extend the limb in question, though. "He straightens his arm to take the cheque," Trevino said.
4 COLIN MONTGOMERIE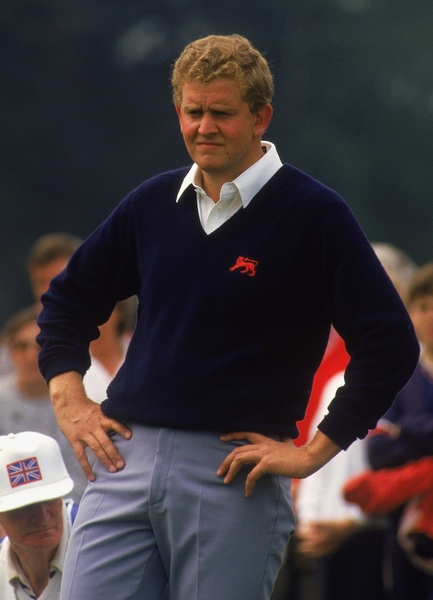 For seven unbelievable years, Monty never had to have his golf shoes cleaned because he was never seen in the rough and instead simply walked down the middle of the newly-mown fairway. He famously never practised – because he never needed to – would stroll onto the tee, hit his driver to right-centre, find the green and hole the putt. Uncomplicated golf.
Cartoon: Colin Montgomerie Is 007 Iron
3 SIR HENRY COTTON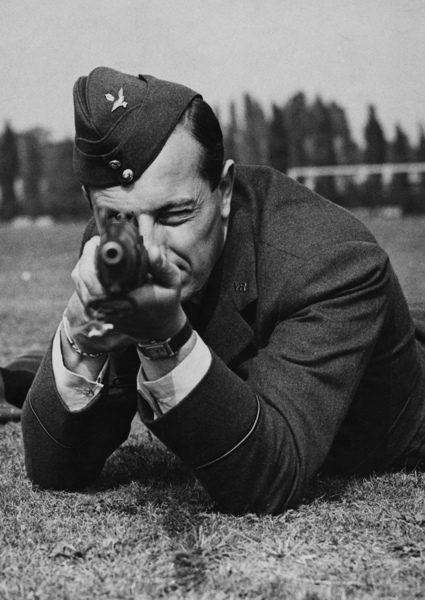 It was said of the three-time Open winner (by US coach Bob Toski) that he was so unyieldingly straight from the tee that it was impossible to determine if his ball was on the left or the right side of the fairway. Cotton knew how good he was and didn't shy away from telling others, but most of them could see it for themselves whenever he drove the ball.
2 SAM SNEAD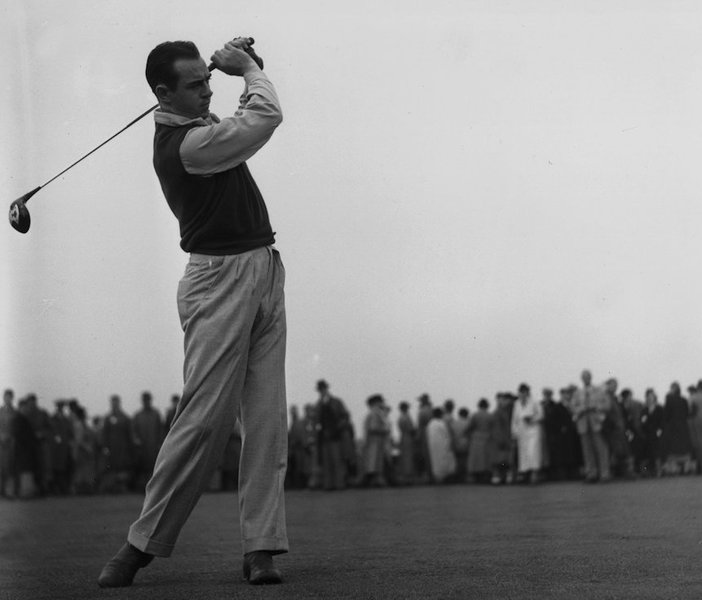 Quite possibly the most naturally gifted player ever, Snead's swing was so fluid that it was likened to pouring molasses over treacle and the epithet 'Slammin Sam' always did him a great disservice because he was a pure swinger, not a hitter. He won 84 US Tour events over six different decades – a record still to be beaten – five Majors, and recorded 34 holes-in-one. He remained good enough to finish third in the USPGA at age 62 and throughout it, all his driving was the lynchpin.
Representing For All The GolfPunks: Sam Snead
1) GREG NORMAN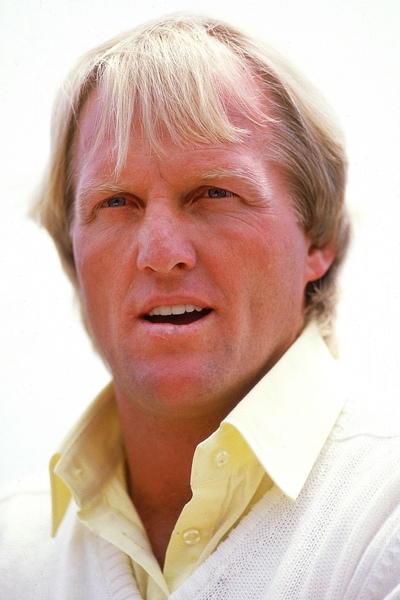 The Shark's career spanned the change from persimmon to titanium but he was equally good with both. Previously, golfers tended to be either long or straight but none before or since has combined the two to such telling effect. Like a Pete Sampras serve or a Dennis Lillee bouncer, Norman's tee shot was the ace in his pack that he knew he could rely on when it really counted. Two Opens are a scant reward for one so talented but his final 18 holes at Royal St Georges in 1993, when he lifted the claret jug for the second time, is possibly the greatest driving round of golf ever seen. When the pressure was really on he sometimes showed frailty with his iron approach shots but with a wood in his hands he was peerless.
How Greg Won The 1986 Open Championship
TAGS: Top 10s, Harold Hilton, Tom Watson, James Braid, Lee Trevino, Bobby Jones, Nick Faldo, Joyce Wethered, Byron Nelson, Ernie Els, Jim Furyk, Ben Hogan, Annika Sorenstam, Harry Vardon, Tony Jacklin, Jack Nicklaus, Calvin Peete, Colin Montgomerie, Henry Cotton, Sam Snead, Greg Norman
---
And another thing...