Top 10s
Mar 15th, 2019
Top 10 Golf Spats
From Seve & Azinger to Jimenez & Bradley
Words: Graeme Thomson Photography: Getty Images
The next time your opponent does something to wind you up on the golf course, remember how crazy these guys – the supposed professionals – looked when they lost the plot. Good fun though, I bet.... Here they are, the Top 10 worst ever golf spats...
1) GREG NORMAN V PAUL AZINGER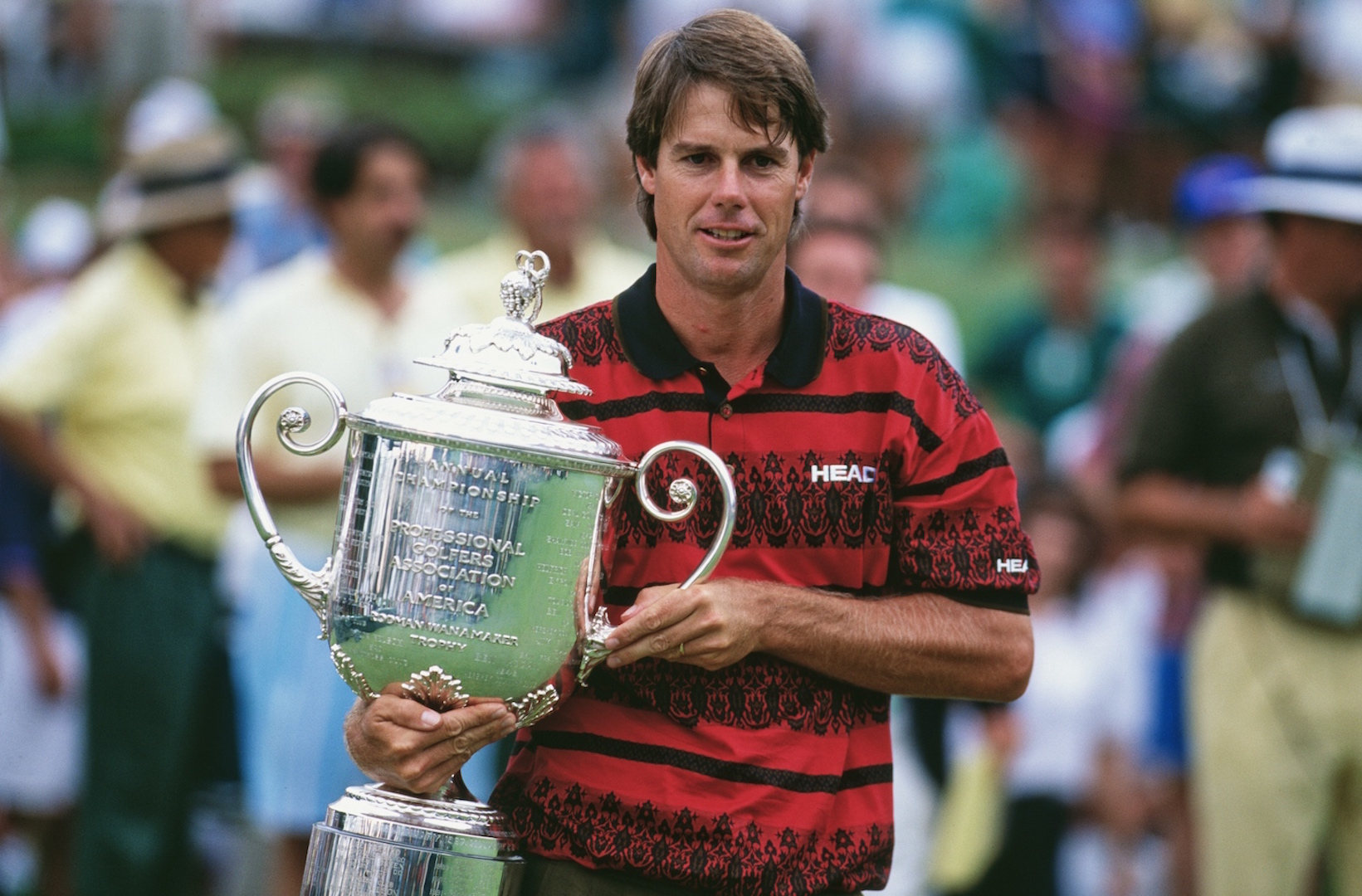 Greg 'The Shark' Norman started it in 1987 by saying that European Tour players were better ball strikers than the Yanks. Azinger hit back: "If that's true," he said, "why has Greg only won five tournaments?" Ouch.
Three weeks later, they clashed face-to-face at the US PGA. "I understand you have a problem with me," was Norman's opener, clearly in full De Niro mode. "I read you want a piece of me."
Azinger backed down and apologised, but had the last laugh. He won the 1993 PGA Championship in a play-off – against Norman.
2) BUBBA WATSON & STEVE ELKINGTON 
In the 2008 Zurich Classic Bubba slightly lost it when, in his eyes, playing partner Steve Elkington – for the umpteenth time – carried on walking when in Bubba's eye line when the American was preparing to hit.
You can just about make out Bubba using the f-word under his breath but even people three fairways away could hear what Bubba thought Elkington could do to his bottom...
3) JOHN DALY v THE ROTHS 1994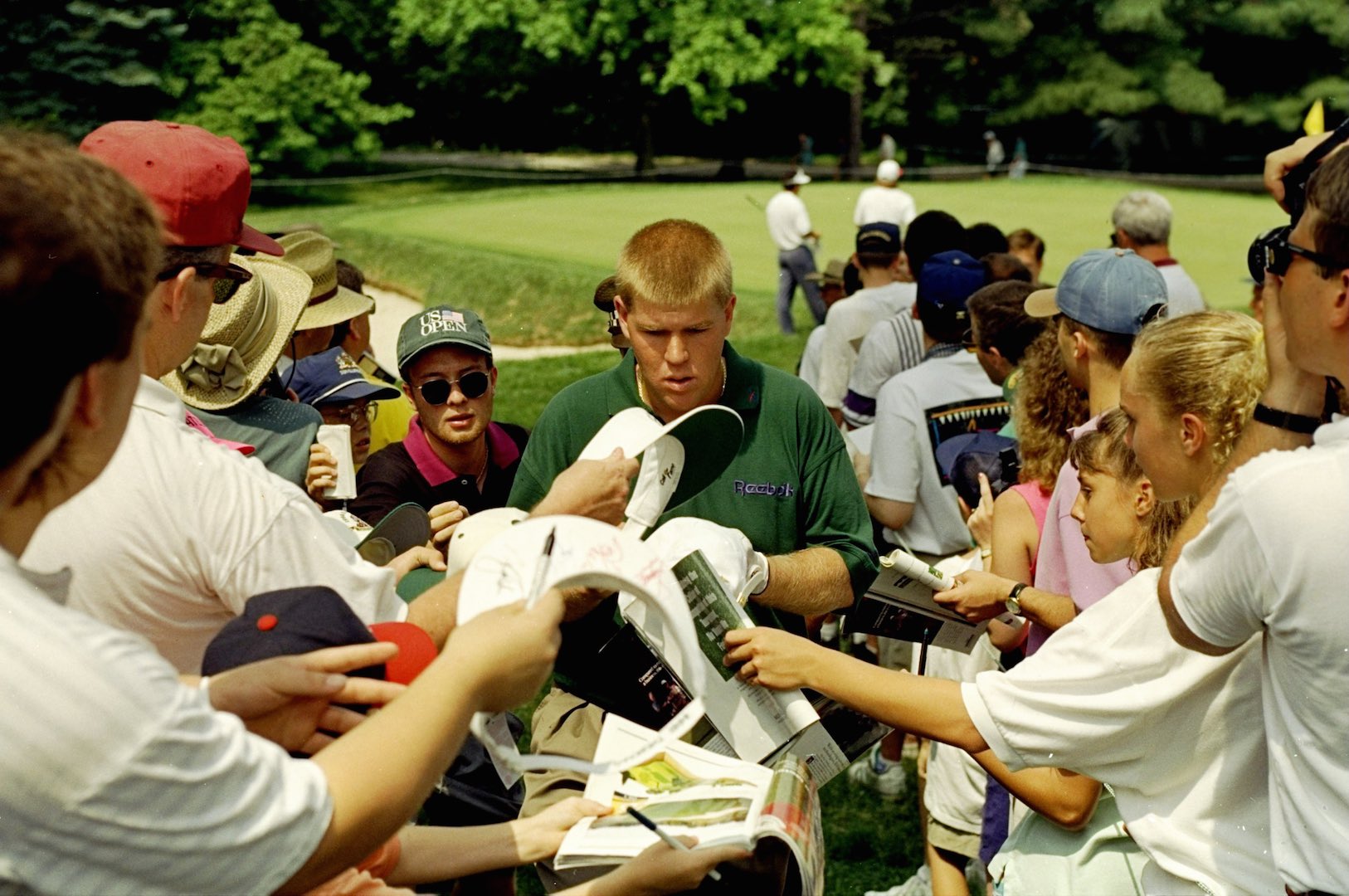 During the final round of the 1994 World Series, Daly drove before a group ahead had the chance to get out of range.
His ball landed within a few feet of Jeff Roth, a club pro from Michigan. Roth's parents were in the gallery, and his mum, Dolores, tore into Daly. "You remind me of my ex-wife," replied the big man, but it didn't end there.
The bout spilled into the parking lot afterwards, where Roth jumped on Daly's back and wrestled him to the ground before they were dragged apart. Another dignified Daly day, then.
4) SAM TORRANCE v TOM LEHMAN 1999
Having led the invasion of the 17th green at the end of 1999's Ryder Cup, Lehman met the full wrath of smokin' Sam. "It's about the most disgusting thing I've ever seen," Torrance said.
"Lehman calls himself a man of God. His behaviour today has been disgusting." Lehman's response was, well, ambivalent. "Sometimes you get carried away. But the Europeans celebrated a lot at Valderrama. Today it was their turn to watch."
Apology accepted, Tom.
Snapshot highlights from Brookline
5) MIGUEL ANGEL JIMENEZ V KEEGAN BRADLEY 2015
It looked like a regular player conflab at the 2015 Cadillac Championship when Miguel Angel Jimenez offered some rules advice to Keegan Bradley after the American's ball ended up on a road.
However, when Bradley's caddie Steve Hale took umbrage to Jimenez's input the caddie was promptly told to shut up and keep out of it (which clearly is Jimenez's prerogative) by the Spaniard.
What ensued was akin to a couple of berks in a playground arguing about how 'it's not nice to be nasty'. Almost as amusing as the altercation was the commentators' valiant attempts to gloss over things. Check it out...
6) PAUL AZINGER v SPAIN 1991
Azinger had a particular problem during the War on the Shore at Kiawah Island, South Carolina in 1991.
First, he accused Seve of cheating by tearing his Velcro glove strap and coughing each time his opponent prepared to hit the ball. "Antibiotics!" pleaded the wily Ballesteros, not entirely convincingly. 
Azinger later played an entire round without speaking to his opponent José Maria Olazabal. He was, like, totally focused. On being an arse.
7) STEVE WILLIAMS v JOHN ROCA 2004
Tiger's caddy lost the plot during the US Open at Shinnecock Hills in 2004. Irritated by the constant clicking and whirring of cameras, Williams stormed across the 10th tee and booted the lens of Roca, a snapper from the New York Daily News.
"I'm not sorry about that," Williams later said. "If the security and marshals were doing their job, it wouldn't happen." "I was disappointed and he was disrespectful," Roca sniffed. Still, at least it wasn't Monty.
Never mind all that, here's Williams laying into Tiger after getting sacked
8) NICK FALDO V MARK JAMES 1999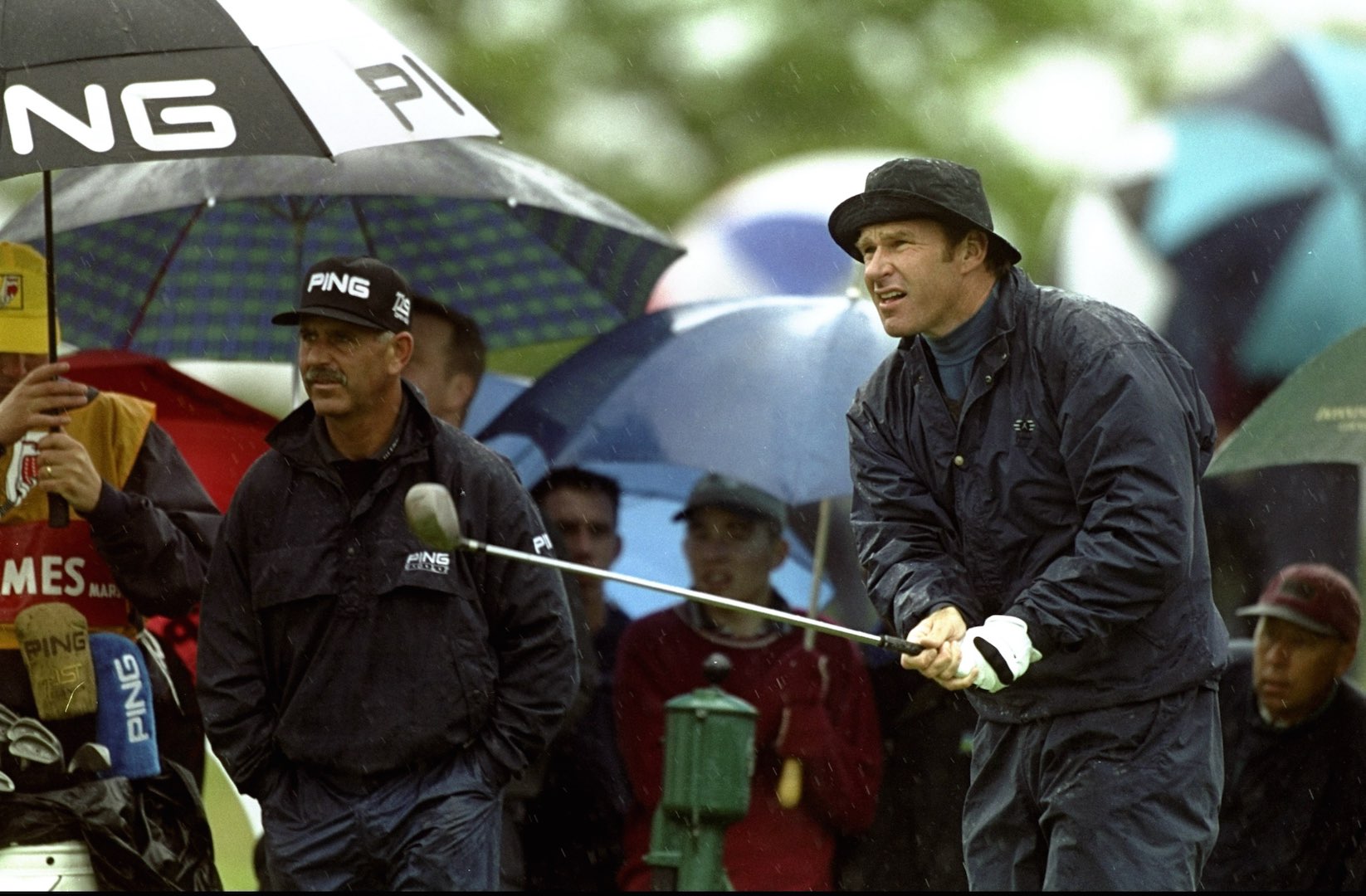 "Certainly more than a storm in a teacup," is how Faldo describes it. They'd been at loggerheads since James failed to select Faldo as captain's pick for the '99 Ryder Cup – despite Faldo hitting form.
Faldo's good luck letter to the European team was binned by James, which led indirectly to his resignation as vice-captain of 2001's Ryder Cup team.
9) TIGER V BUTCH 2002
Woods' meanness – his coach, Harmon, received only £30,000 a year – arrogance and reluctance to share the limelight were all cited after the split in 2002. "He felt he got to the point where he didn't need the help of an individual," Harmon explained.
"Who's to say he's wrong?" Well, Harmon actually, sniping publicly during the 2004 US Open that Woods might be in a "bit of denial" over the state of his game, much to Woods' hurt and annoyance. "I wanted to hear it from his mouth," he bleated.
 
10) COLIN MONTGOMERIE v THOMAS BJORN 2003
At the 2003 Volvo Masters, Monty missed a short putt and stomped off the green without waiting for Bjorn to hole out. Bjorn smiled sarcastically and waved.
At the Johnnie Walker Classic last year, Monty walked across a bridge in Bjorn's eyeline as Bjorn was trying to chip.
The Dane glared and threw some heated words at Monty in the trailer. "We dealt with it there and then, and it's over with," said Bjorn, the Huffmeister.
And Another Thing...
Top 10 Hardest Shots Of All Time