Top 10s
Dec 28th, 2015
Pushy Golf Parents: The Top 10!
This will render you speechless... All in the name of war and peace...
Photography: Getty Images
10
RALPH AMMACCAPANE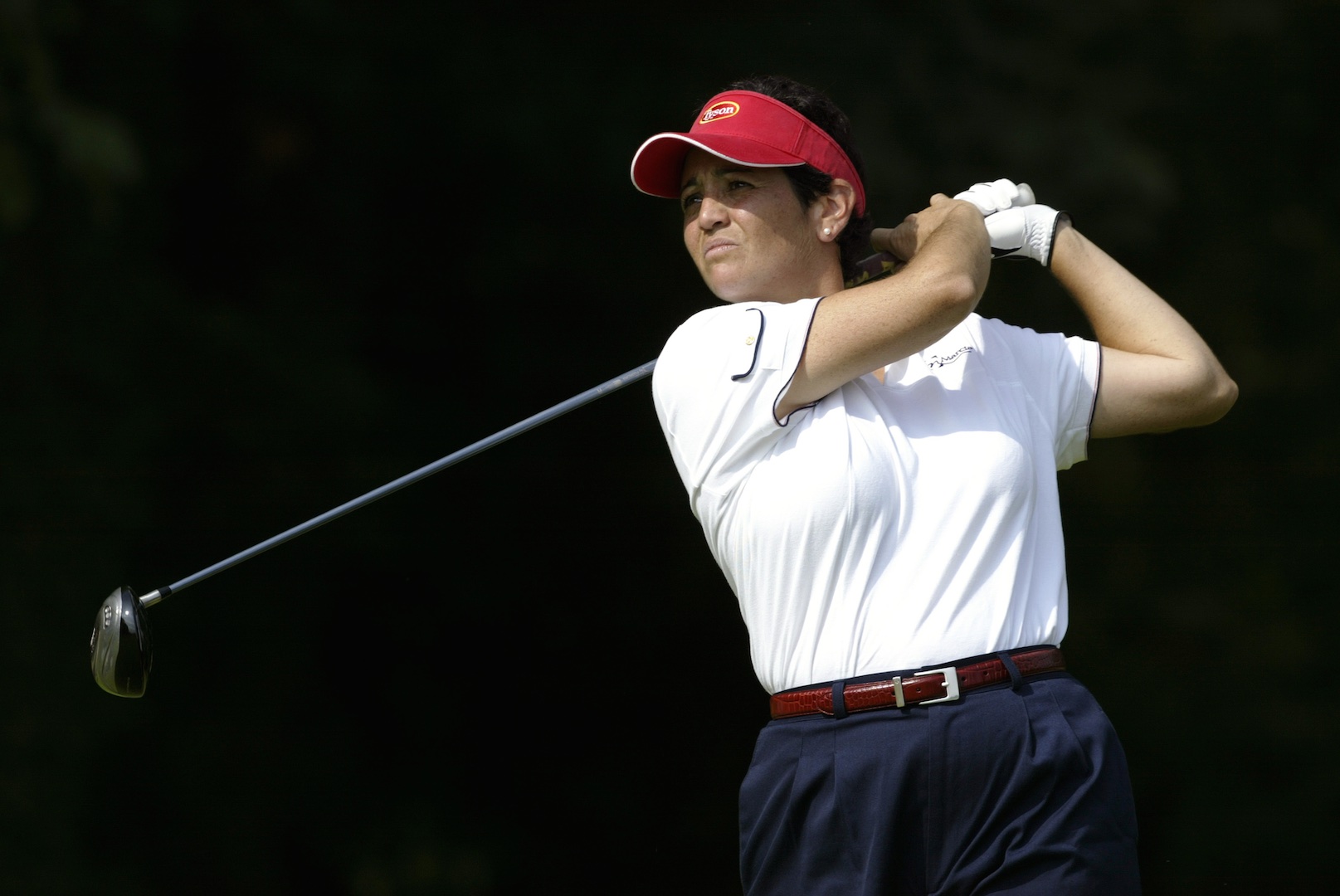 At the 2003 women's US Open, two weeks after she had won the US Amateur Links Championship, Michelle Wie was paired with former links champion, 37-year-old Danielle Ammaccapane. After the round, Ammaccapane launched at Wie to complain about a supposed etiquette infringement.
She told Wie that she would "never make it on tour, and never make any money".
When Wie and her father were in the car park, Danielle's father walked up to them, threatened BJ and gave Wie such a tongue lashing that she had to request extra security the next day.
9
MAN KIM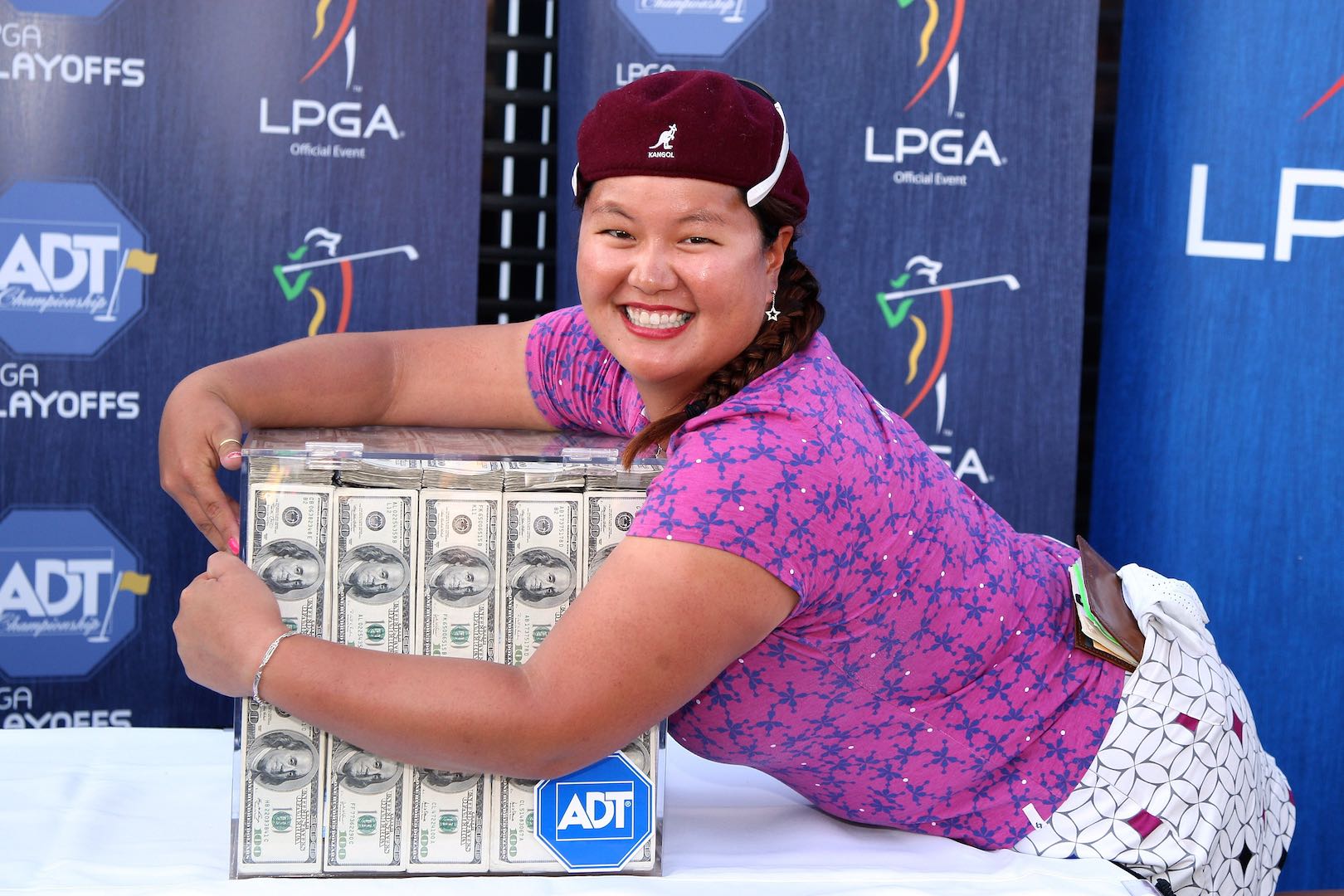 Christina Kim was 11 when her Dad decided to become her golf coach.
Rather than take her to the nearest field, Man fashioned a practice area from a mat, a rubber tee and a mirror and made her take 500 swings a day for a month before she was allowed to hit a ball.
Although Man had been the driving force behind her march towards the top table of the LPGA Tour, it has not always been a happy partnership. Apart from telling Christina that light colours make her look large on TV, he berates her for any drop in standards and once told her: "if you don't play better, I will fire you."
8
BILL TRYON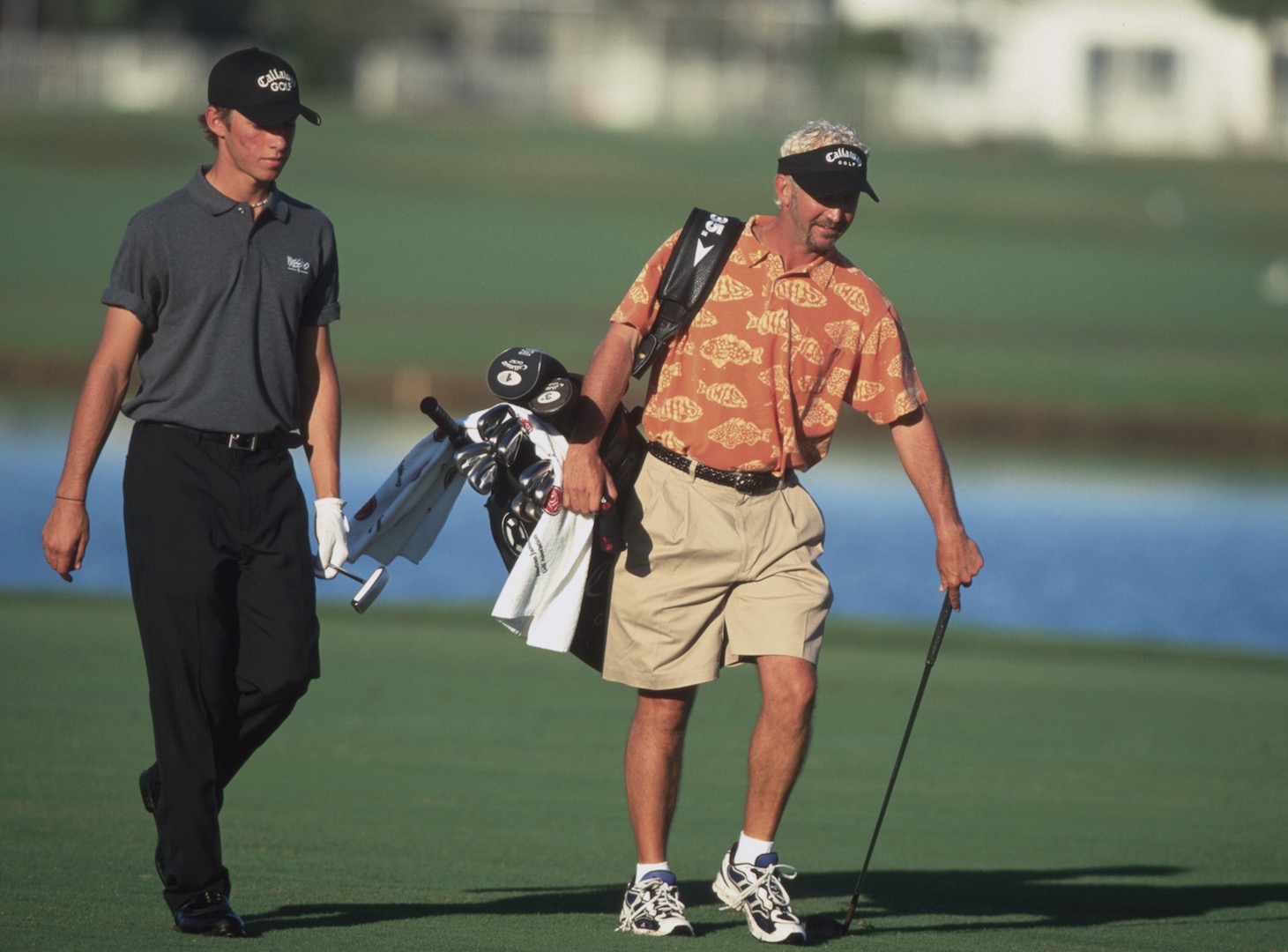 Ty Tryon was 16 when his dad decided he was ready to play on the PGA Tour. The only thing that was stopping his prodigiously talented son was the minimum age requirement of 18, so Bill decided to take the PGA to court to challenge the requirement. Luckily, PGA commissioner Tim Finchem managed to dissuade Bill from pushing the matter further.
Bill's grip on Ty's career started the day he was born, naming his son after Chevy Chase's character in Caddyshack. When Ty was four, Bill built him a mini-golf course on their five-acre plot. Impressed by his son's potential, he sent David Leadbetter a video of Ty in action.
When Leadbetter replied positively, millionaire mortgage lender Bill moved the family to Orlando so Ty could be closer to the $40,000-a-year academy. Ty was 11 when his father realised that his puny build was holding him back, so he hired him a personal trainer who encouraged him to drink protein shakes and eat vast quantities of Taco Bell. The result? Ty gained 30lbs and 30 yards off the tee in a year.
Not that it's helped him that much. Tryon is now very much in the Where Are They Now? category, having plied his trade predomianantly on the Nationwide Tour (now Web.com) until the trail went cold around 2011,,,,
7
ROB ROTH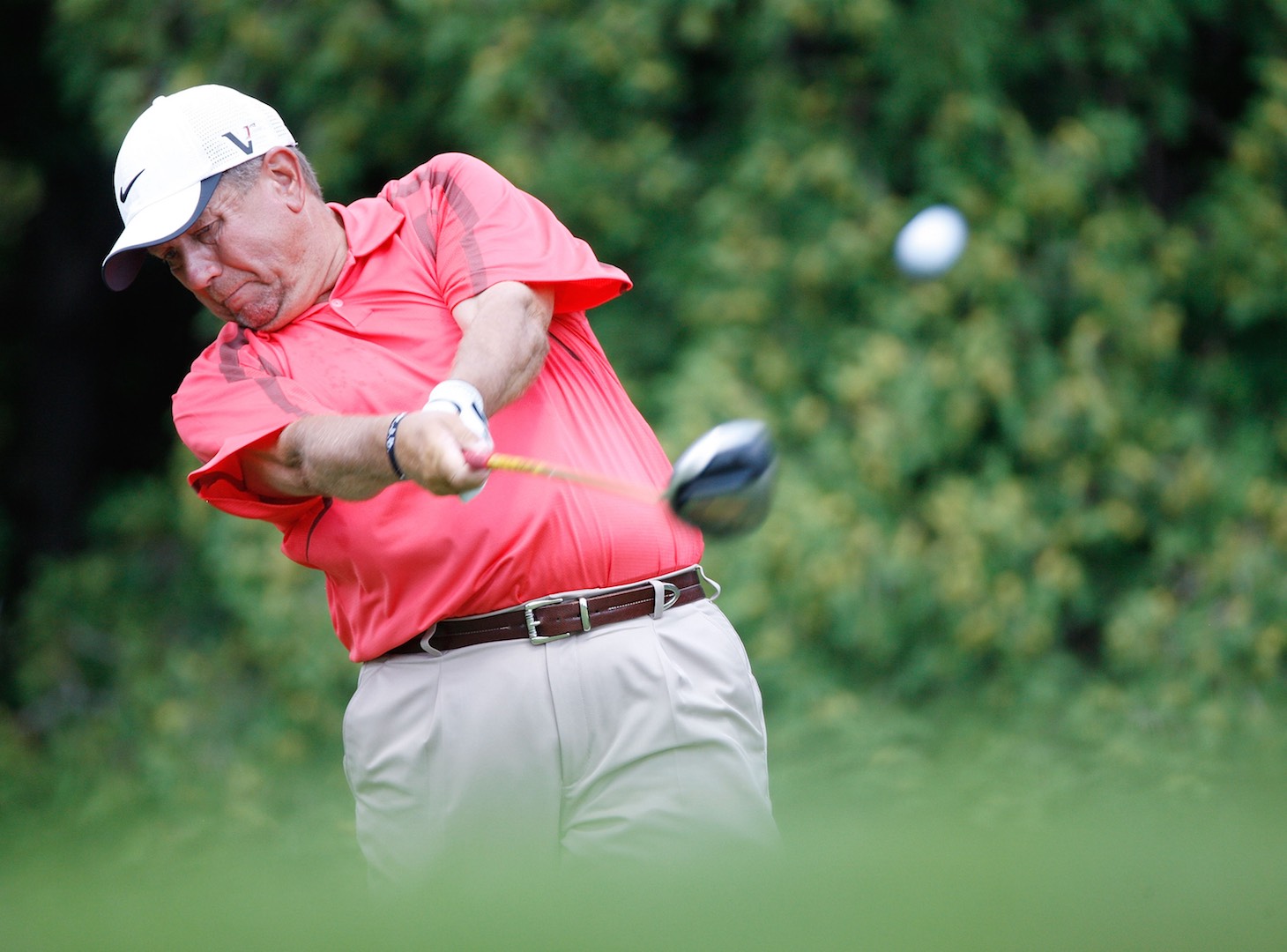 1994, at the World Series Event at Firestone CC, John Daly was having one of his frequent fits of pique. Annoyed by slow play on the course, he smashed his drive through the dog-leg on the 14th hole and almost decapitated Michigan club pro Jeff Roth.
On the next hole, while Roth was putting out, Daly laced a three-wood that pitched within a foot of Roth. Standing next to the green were Jeff's parents Bob and Dolores.
As Daly sauntered towards the dance floor, the Roths delivered a duologue on golfing etiquette. Daly responded in kind and thought nothing of it until he was in the car park after carding an 83. The Roths again approached Daly to remonstrate with him, and after another stream of good ol' southern invective, Bob took umbrage, leapt on Daly's back, grappled him to the floor and gave the Wild Thing a bit of a pasting.
6
AMARJIT MATHARU
Kiran Matharu, the plus 3.4 amateur from Leeds, was supposedly Europe's answer to Michelle Wie. She won the 2004 Faldo Series by 11 shots and had the vultures of the corporate world circling her talent. Amarjit is a failed golf pro who makes no bones about his pushiness. He refused to let Kiran play off the ladies' tees as a youth and deliberately put her in the highest level of competition available.
He was also quite open about the fact that he is trying to fulfill his own dreams through Kiran and says: "When she was 13, I knew she was the greatest golfer I had seen in my life."
Kiran lost her LET tour card in 2012 and we haven't been able to find out what she's up to these days...
5
EARL WOODS
When Earl was coaching the young Tiger he established two practice rules, the first being that Tiger couldn't speak during practice rounds. Earl tested this silence to the limit by banging metal against metal, dropping his clubs in Tiger's back swing and walking in his line of sight as he putted. The second rule was that there were no rules.
Earl had no way of knowing if Tiger could stand up to this pressure so he gave him a code word to use if he wanted to stop. "Perhaps it was pure stubbornness, but I never used it," says Tiger.
"The toughest part was not talking, although if looks could kill, my pop would not have made it through my formative years."
4
JOON CHUL PAK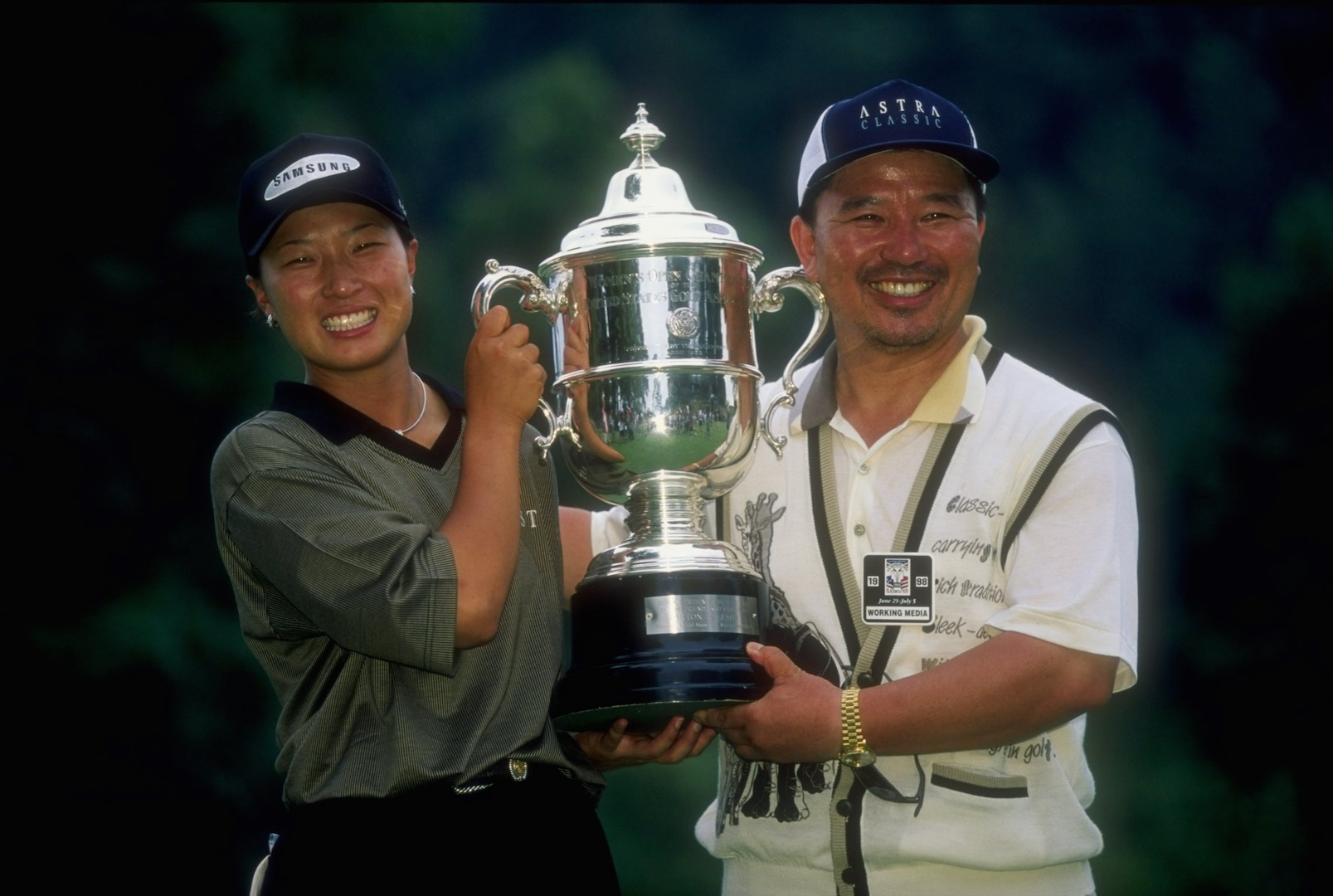 When Se Ri Pak was 16 she was terrified of cemeteries. While most parents would have protected their child from this fear, Joon Chul had a better idea. He pitched a tent in the cemetery near to their house, and made Se Ri sleep there five nights a week for the next three months.
At dusk, Se Ri would practice chip and bunker shots on the banks of a nearby reservoir, before settling down to the scariest ghost stories that Joon Chul knew. She also spent the cold dawns of Korean winter running backwards up and down the 15 flights of exposed stairs at their apartment building. "I wanted to develop confidence and toughness," said Joon Chul.
You may not agree with his methods, but when Se Ri won the 2001 US Open, she burst into tears when she saw how proud her parents were. It was the first time she had cried in her life. 25 LPGA Tour wins and five majors later, Se Ri had laid the foundations and inspiration for the Korean 'take-over' in world golf.
3 
JOHN GULBIS
When LPGA calendar girl Natalie Gulbis was four, her father was working as a law enforcement officer on the graveyard shift. Rather than pay for a day babysitter, he used to take Natalie golfing with his mates. From the age of 16, John and Natalie covered 100,000 miles driving from event to event.
John has been Natalie's adviser, caddy and coach ever since and was the driving force behind her using her looks as a marketing tool.
John also claims he can take four shots off her game whenever he is on the bag, yet seasoned observers claim he hampers her progress and would be better off watching her progress from his living room. 
2
MARC O'HAIR
Aged 17 when he was still at high school, Sean O'Hair turned professional and signed a management contract with his father. The contract guaranteed Marc 10 per cent of Sean's career earnings, and to maximise this percentage, Marc devised a training and playing regime that even the French Foreign Legion would balk at.
After starting the day with a 5am jog and weight lifting session, Sean was then on course from 7am to 4pm. Every hole he bogeyed throughout the day meant another mile of running, and when Sean once scored 80 he was made to run eight miles in 93-degree heat. For nearly four years, Marc and Sean covered 200,000 miles chasing Monday qualifiers on the Nationwide Tour.
Sean only earned $5,000 in this period as the stress of providing the income for his entire family weighed heavily on his shoulders. Marc regularly slapped Sean, described his son as "pretty good labour", and even described himself as an "an iron-asshole bastard".
After ditching his father as caddie and indeed his entire life in 2007, O'Hair has steadily impressed on the PGA Tour, the highlight being fifth place finish in the FedEX Cup in 2009. He has recorded three PGA Tour wins to date and finished 42nd in the 2015 rankings. He was also tied seventh on the Open in 2010, his best major finish to date.
O'Hair went on to enjoy a great relationship with his father-in-law, Steve Lucas, who also served as his caddie for a while. O'Hair is now looked after on the caddie front by Vijay Singh's ex Paul Tesori. His swing coach is Sean Foley. 
Somehow, O'Hair (now 33) has managed to put memories of his father into the deep recesses of his mind. "It's just something you really don't think about anymore," O'Hair said. "It's in the past and it almost feels like another ... another life. It's almost like it never happened, to be honest with you." 
Marc O'Hair's attempts to get his son to honour the 10% deal (which included sending copies of the contract his son signed aged 17 to USA media networks in the event of Sean making the big time)  have faded in recent years. Suffice to say they don't send each other Christmas cards.
1
JACK KLASS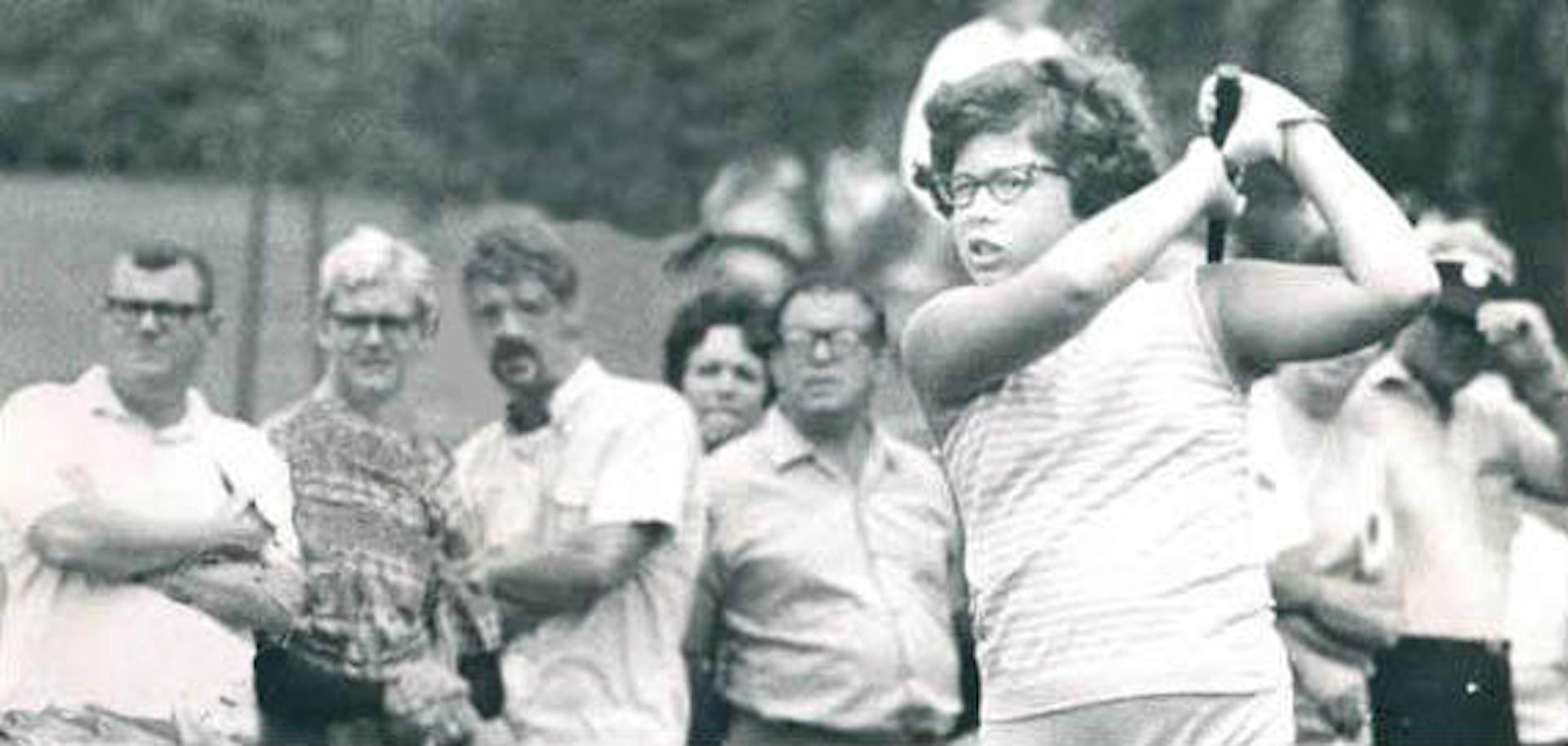 For all the stories of woe, humour and horror included in this list, the tale of Beverly Klass is perhaps the most galling. In 1967 most American children would have been wrapped up in baseball cards and learning to plait their best friend's hair, yet Beverly was 'enjoying' a different sort of childhood.
Aged 10, on the insistence of her father Jack, Beverly turned professional and began to compete on the LPGA Tour. She played in four events that year, including the US Open, and managed to make the cut in three. Stories of Jack's verbal and physical abuse were rife, and after one tournament Jack thrust this abuse into the public sphere by slapping Beverly to the floor as she joked about a double bogey.
"Mommy and Daddy loved me when I performed well," said Beverly when asked about her childhood, "but when I did poorly, Daddy didn't like me, to the point of yelling abusively on the course and whipping me with a belt until my back bled."
Within months of Beverly turning pro, the LPGA enforced a ruling to the effect that 18 would be the minimum age to gain full entry to the tour. And though it is testament to Beverly's spirit that she rejoined the tour in 1976, the misuse of her talent stopped it from developing into the career she deserved.
Related To This Article: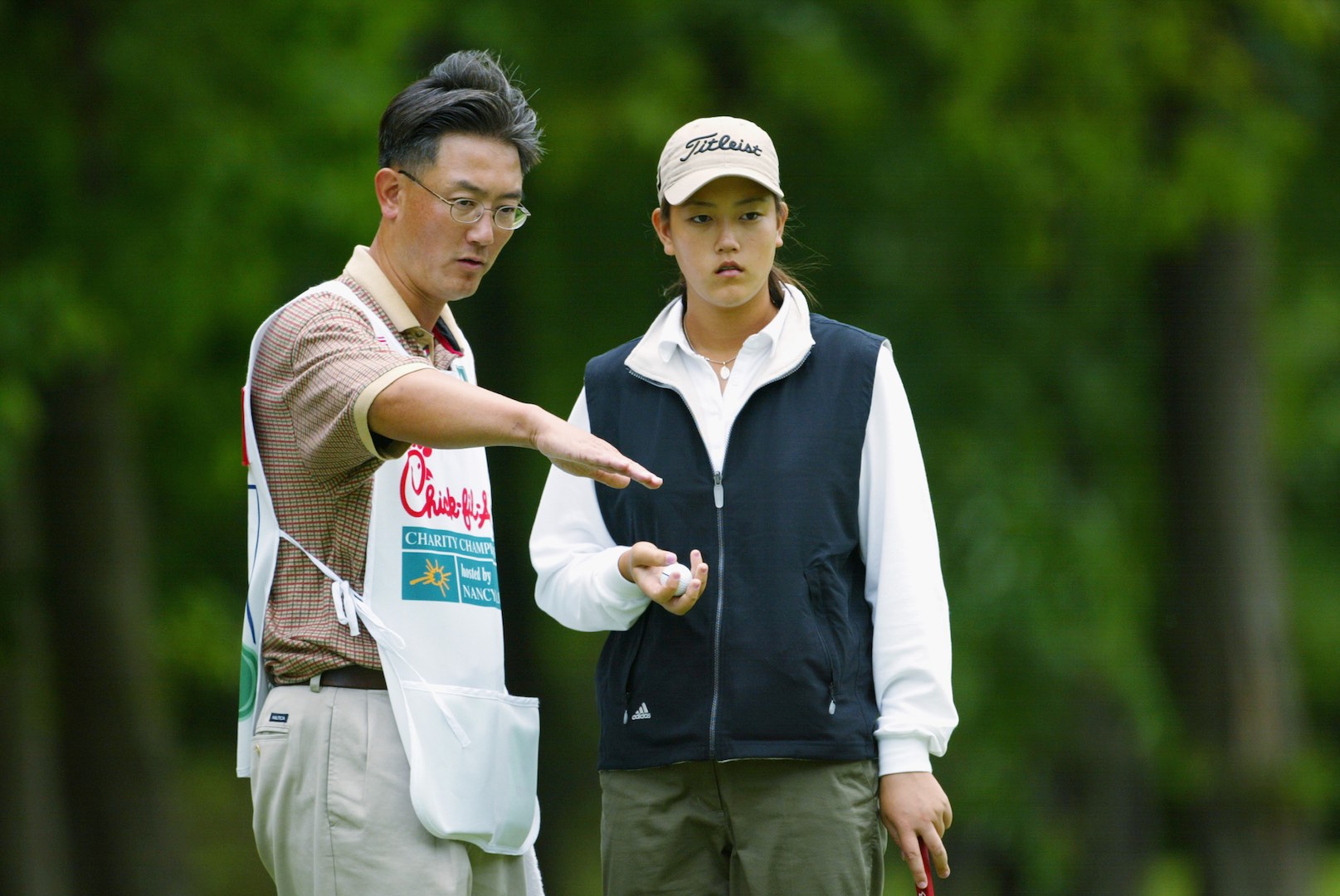 TAGS: Beverly Klass, Earl Woods, Marc O'Hair And Sean O'Hair, Top 10s, 2015