The Staunchies
Dec 24th, 2015
Tear Jerker Of The Year
And Valderrama Interview Of The Year...
Words: Tim Southwell
Valderrama Interview Of The Year...
Valderrama is GolfPunk's resident sock-puppet interviewer. His origins are not certain but it is believed he was born in an American Golf shop in Tunbridge Wells. Often referred to as the rascal love child of Frank Spencer & Roland Rat, Valdy specialises in taking on famous tour pros and golf-loving celebrities with his cheeky one-liners and below the belt references. And they love it. Valdy's conquests include Ryder Cup captains Tony Jacklin and Paul McGinley, Ian Poulter and Nicolas Colsaerts.
Paul Casey went as far as to say he would only do an interview with GolfPunk if it was with Valderrama. All of these interviews reveal a fun side to each player and celebrity but you have voted the Ian Poulter interview to be your favourite. When they met it was like Frost/Nixon all over again...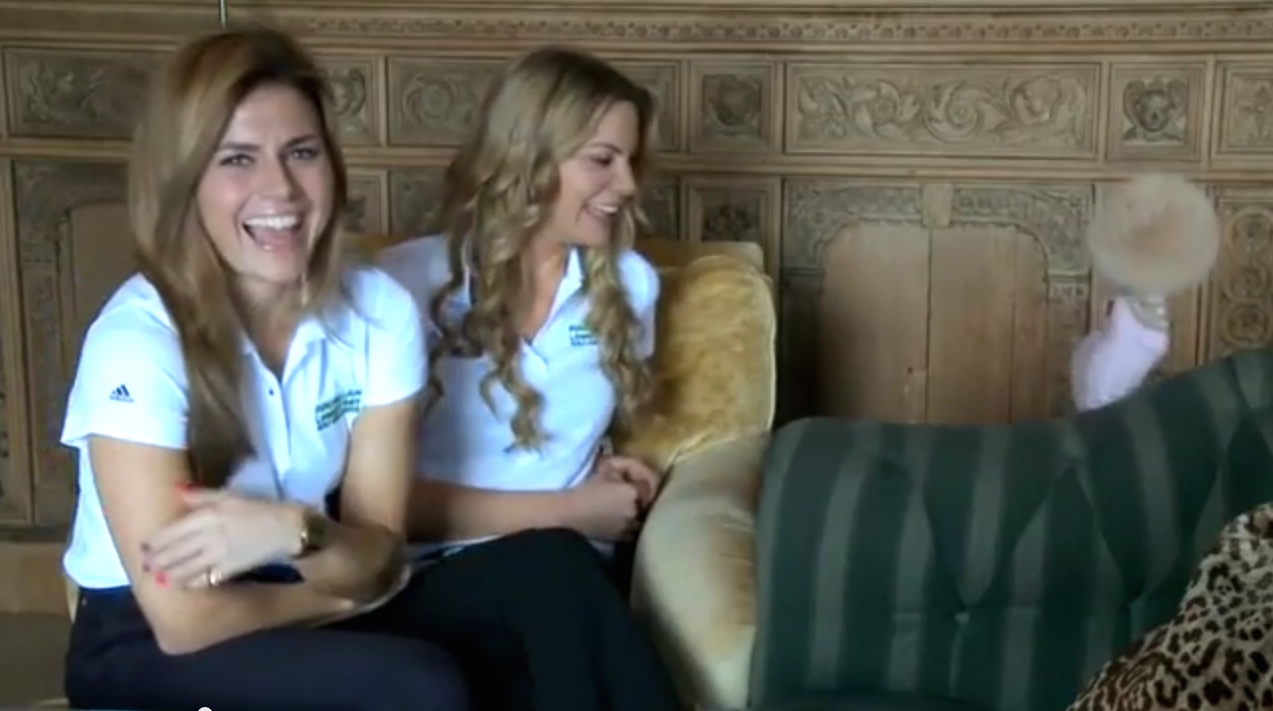 Valderrama... Ladies Choice"
IAN POULTER 51.9%
Paul Casey

16.8%
Nicolas Colsaerts

11.5%
Byeong-hun An

9.6%
Graeme Storm

9.4%
Tear Jerker Of The Year...
JASON DAY winning the USPGA 50%
Day had previously recorded nine top-10 finishes in the majors, six of them in the top four, but that first major was proving elusive. His vertigo attach at Chambers Bay scuppered his chances of winning the U.S. Open and he came into the USPGA at Whistling Straits with a big fat monkey on his shoulder. In the end, held his nerve brilliantly and hs final score of 20 under par broke Tiger's major record of 19 under at the 2000 Open Championship.
"I didn't expect I was going to cry," said Day. "A lot of emotion has come out just because I've been close so many times and fallen short. "To be able to play the way I did today in tough conditions with Jordan in the group - he was the favourite – to be able to play the way I did was amazing. It certainly was and things got so emotional at GolfPunk Towers, we had to be hosed down 
TOM WATSON saying goodbye to The Open 50%
It was bad enough for Tom Watson when he partnered Jack in the Golden Bear's farewell Open appearance at St Andrews in 2005. Watson started crying before Jack did! So what was he going to be like when it was his turn to bow out? Watson was on his way to an 80 in his last Open appearance when he came to the 18th tee of a rain delayed Friday. But who cared about that? Four decades of golf wizardry was one hell of a legacy.
Watson won five Open championships in eight years during that time (1975, 1977, 1980, 1982, 1983) and should have won at Turnberry (home of his greatest triumph in the Duel In The Sun with Jack Nicklasu in 1977) in 2009 when he hit that great eight iron to the 72nd hole that got a very unluck bounce, leading to the play-off loss to Stewart Cink.
As he walked up the 18th in semi-darkness we were all trying to think of something else in order not to burst out crying. It didn't work. Tom started blubbing and we started blubbing.
All hail Tom Watson!
Want to see all the results in one place? Click here...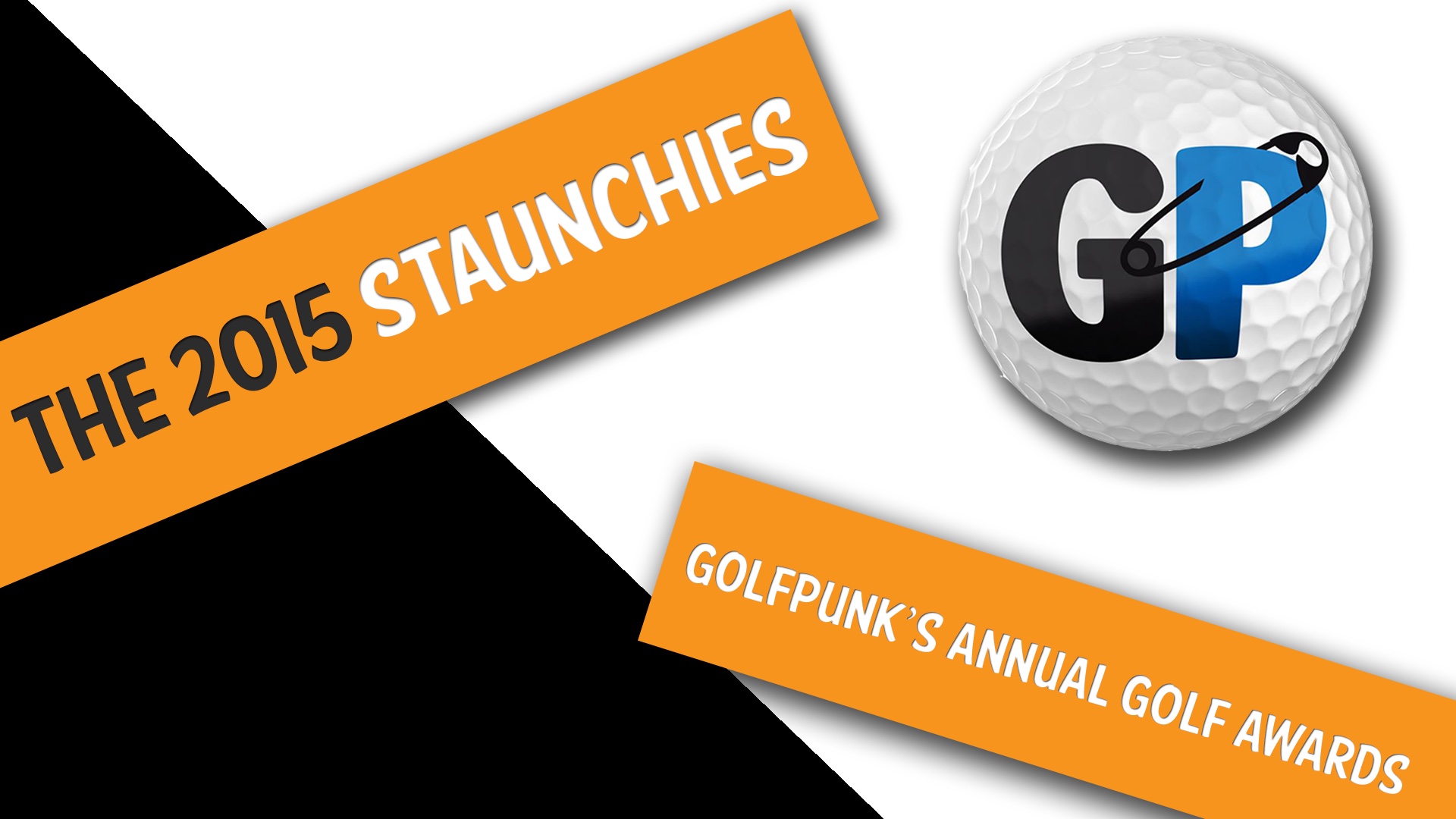 TAGS: The Staunchies, 2015, Ian Poulter, Paul McGinley, Paul Casey