The Open
Jul 20th, 2019
Westwood's Embedded Ball
And some refreshing honesty
Words: GolfPunk Photography: Getty Images
There were a number of rulings made by the R&A officials on day three of the Open but none was more interesting as that for Lee Westwood. And hats off to the 46 year-old Englishman who showed pure class and honesty in dealing with the situation.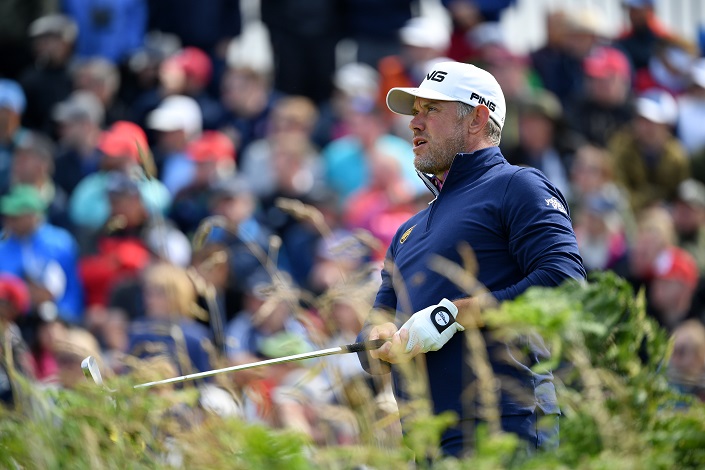 Westwood pushed his drive off the tee at the par-4 10th and ended up embedded in the turf at the base of a bush. Lucky chap you might think, as under the new rules of golf the USGA and R&A have declared a player can take free embedded-ball relief in any part of the course deemed the "general area." The "general area" is what was once called "through the green," which is the area of the golf course that isn't the tee box and putting green of the hole being played, hazards or bunkers.
Not so fast as there is another element of Rule 16.3b.
Exceptions – When Relief Not Allowed for Ball Embedded in General Area: Relief under is not allowed:
When the ball is embedded in sand in a part of the general area that is not cut to fairway height or less, or
When interference by anything other than the ball being embedded makes the stroke clearly unreasonable (for example, when a player is unable to make a stroke because of where the ball lies in a bush).
Westwood was asked the question 'if the ball was not embedded, do you think you would be able to play it?' Cue the standard answer from a tour pro, looking for a nice free drop, but no hold on just a second.
In a moment that makes you proud to be a player of this great game, Westwood replied, that he would not be able to as the ball was unplayable.
Westwood took his medicine, accepted a penalty drop back in line from the point where the ball lay and eventually made a bogey five.
Lee we salute you!
And another thing....
Gmac Falls foul of 3-minute rule