The Open
Jul 18th, 2019
Gmac Falls foul of 3-minute rule
Pity club golfers don't abide by it
Words: GolfPunk Photography: Getty Images
Ok time for a rerun of our GolfPunk rant. The three-minute rule is a good one and it is intended to speed up play like the other good rule change, putting with the pin in. I am sure most pros did not expect to suffer too much from the rule change but then they are not playing Royal Portrush every day.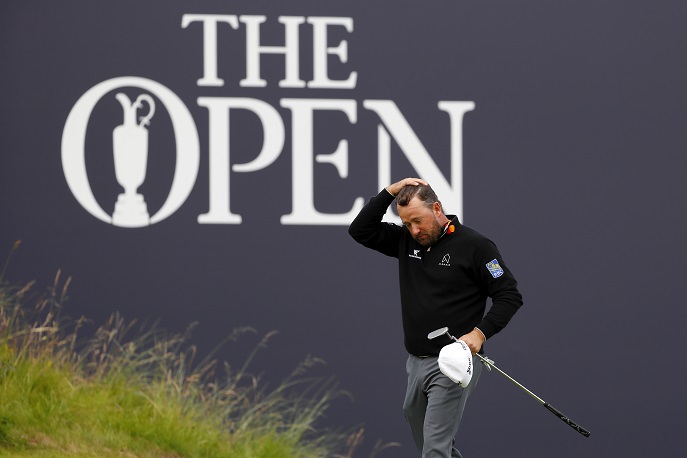 Yesterday our man Graeme McDowell was riding high, three under through fourteen holes. Then life began to get a bit tougher as he clocked up bogeys at the 15th and 17th. As he stood on the 18th tee all he needed was a solid par and he would be signing for a respectable 70.
Sadly, he pushed his drive right and despite half the population of Northern Ireland looking for it his ball it was still not found three minutes from Gmac 's arrival in the area of the lost ball.
"I thought it was a hell of a rule there until about 12 minutes ago," McDowell joked after the round. "Three minutes felt awfully short."
https://twitter.com/CPowers14/status/1151854714490937344
To rub salt into the wound, some 12 seconds after the three minutes expired, someone found the ball 10 yards away from where everyone was initially looking. McDowell was understandably frustrated by the lost ball and his bag took the brunt of his anger.
And so to the rant. Since the rule change we have not witnessed one iota of change in the habits of the ordinary club golfer. Week in week out players in competitions are searching for balls for 5 minutes or more, let alone three minutes. Provisional balls are not being taken off the tee and the game remains as slow as it always was.
So take note from the woes of Gmac. It's a tough break when you lose a ball but that's golf. The rule says you have 3 minutes from arriving at the ball, not the length of time for the players behind to come on to the tee, plus a couple of minutes, and definitely not that sneaky extra time one gets if you let the group behind through.
It's lost, get over it and move on.
And another thing...