The Open
Jul 16th, 2019
New Improved Royal Portrush
Two new holes enhance classic links
Words: GolfPunk Photography: Getty Images
The course the best in the world will take on this week will arguably be a stiffer test to that which faced Max Faulkner when he won the Open when it was last hosted by Royal Portrush way back in 1951. It will be a slightly tougher test than when a sixteen year old Rory McIlroy took it apart when shooting 61.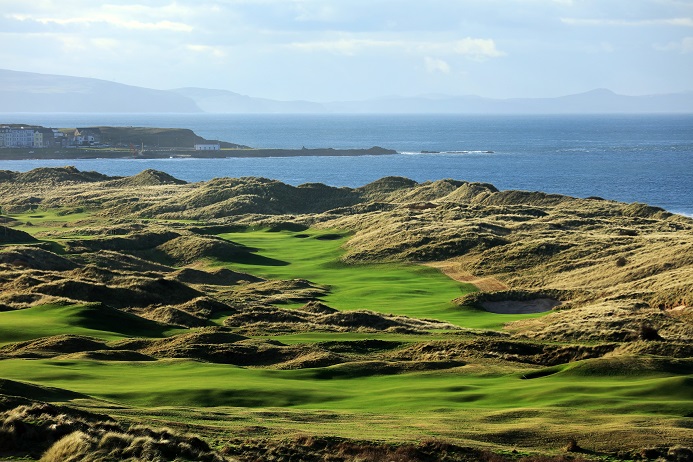 Fabulous as the Royal Portrush course is the last couple of holes were always a slight disappointment. Emerging from the dunes, holes 17th and 18th were less of a challenge than the holes that had come before. So ahead of this year's Open two new holes have been added to the course to replace the holes.
The work was started in 2015 when Royal Portrush hired specialists Mackenzie & Ebert to oversee the changes. It would be the first major changes to the course for eighty years.
The course originally designed by Harry Colt in 1932 was changed in 1939 to allow for the clubhouse to be moved from the town of Portrush to its current position. Since then there has only been the odd tinkering – until now.
The last two holes of the course have been cut out and will be used to locate the tented village at the Open. Land has been taken from the neighbouring Valley course to produce two new holes, the 7th and 8th, for the Dunluce championship course.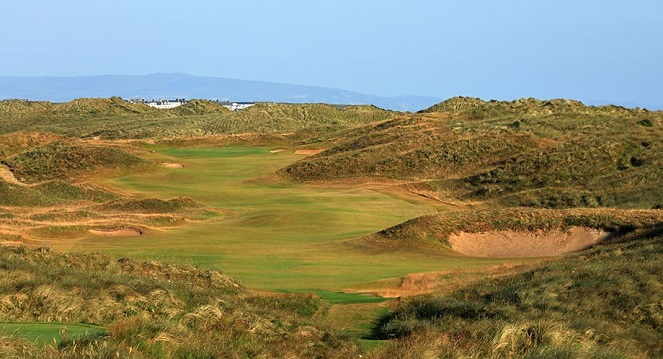 The new 7th hole is a 592-yard par-five which plays down in to a valley before rising up to a green tucked beside large dunes to the right. The huge bunker 'Old Nellie' which formed part of the old 17th has been recreated to the right of hole, blending in with the towering dunes.
The new 8th is a 434-yard par four and is set to become one of the most dramatic holes on the course. Golfers face an incredibly demanding drive across a chasm between the tee and fairway before hitting in to a green that sits close by to the existing 8th green (now the 10th).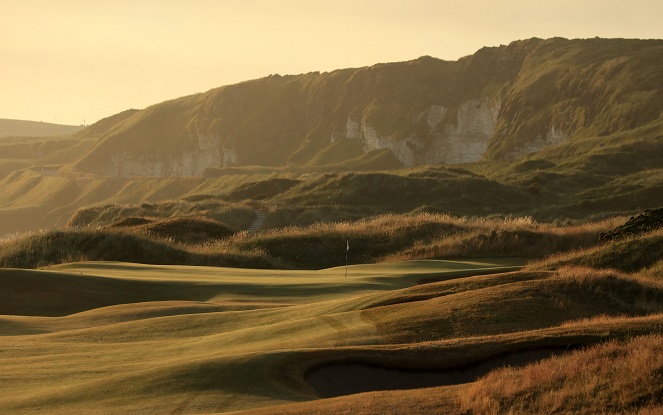 The two new holes are not the only changes made to the course with new tees on nine of the holes and various new bunkers added to the course. A new second green has been added, behind the old, green and the famous 'Calamity Corner' now the 16th, has been stretched to 240 yards with a new tee.
Overall the course now measures 7,344, some 201 yards longer than the old course. And when the wind blows!!!
And another thing....
1951 Open Champion: Max Faulkner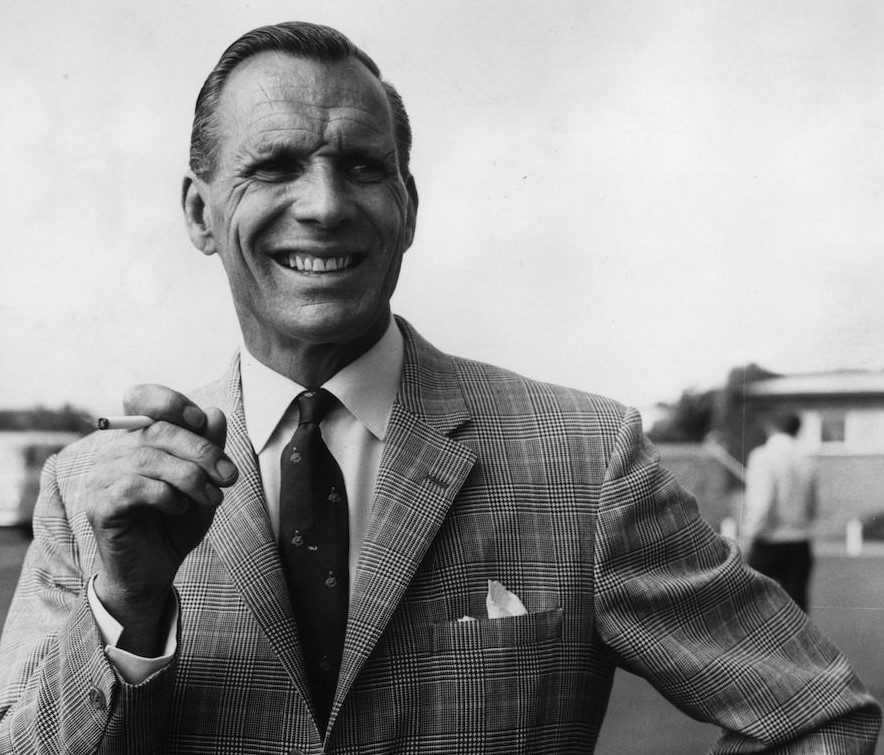 TAGS: The Open, Royal Portrush, New Holes, Golf Porn, Holes I'd Like To Frequent, 2019